【Annual Event】February:Valentine's day – The biggest selling season for chocolate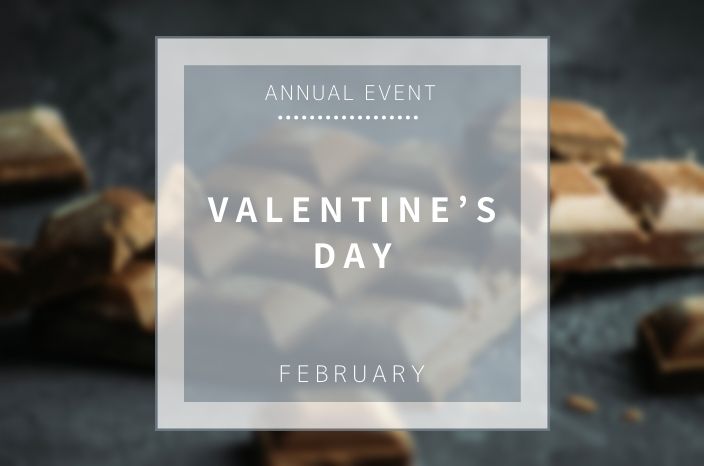 What is February 14th? Yes, it's Valentine's Day !
On this "Day of Love", in many countries, men give gifts, roses, etc. to the woman they love… but not in Japan.
In Japan, Valentine's Day is mainly a day for women to give chocolates to men and not just one !
Why chocolates ?
There are many theories as to why Valentine's Day in Japan has become a culture of giving chocolates, but this is one of the main theories.
In 1936, a pastry shop used Valentine's Day as an excuse to advertise Valentine's Day chocolates. At that time, the advertisement was still aimed at both men and women, but it did not take root very well.
In 1958, Merry Chocolates at the Isetan department store in Shinjuku held a Valentine's Day campaign. Since many of their customers were women, and since there was a tendency for women to take the initiative in love following the women's liberation movement in the U.S., the campaign proposed that women give chocolates to men.
In the 1970s, the Japan Chocolate and Cocoa Association set February 14 as "Chocolate Day," and the entire industry began to focus on the chocolate business for Valentine's Day.
As mentioned above, there are many theories, but all of them say it was popularized for commercial purposes.
Valentine's day chocolates
When this culture first took root in Japan, it was mostly women giving chocolates to the men who they liked, but in recent years, things have changed a bit.
Apart from romantic feelings, the types of Valentine's chocolates are diversified yet also codified, such as "giri-choco" to express gratitude to those who have helped you, "tomo-choco" to send to each other among the same sex (mainly women), "kazoku-choco" to send to family members, and "jibun-choco" to eat a little bit better chocolate as a reward for oneself.
For the "Honmei-choco", which is given to the person you love, you can choose more luxurious chocolates or give a non-chocolate gift to differentiate it from the "giri-choko" or "kazoku-choco".
In the town
Department stores and supermarkets are setting up Valentine's Day corners for the coming February 14. This is the time of the year when chocolates that are not usually sold in the neighborhood are all in one place.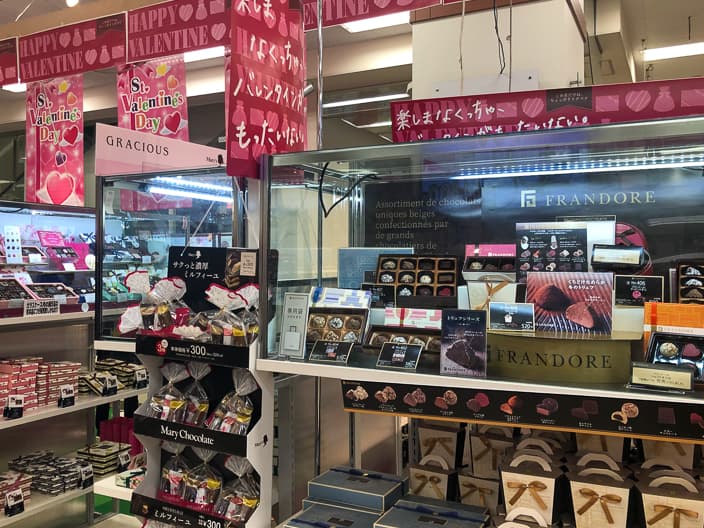 There was also a chocolate corner with cute characters.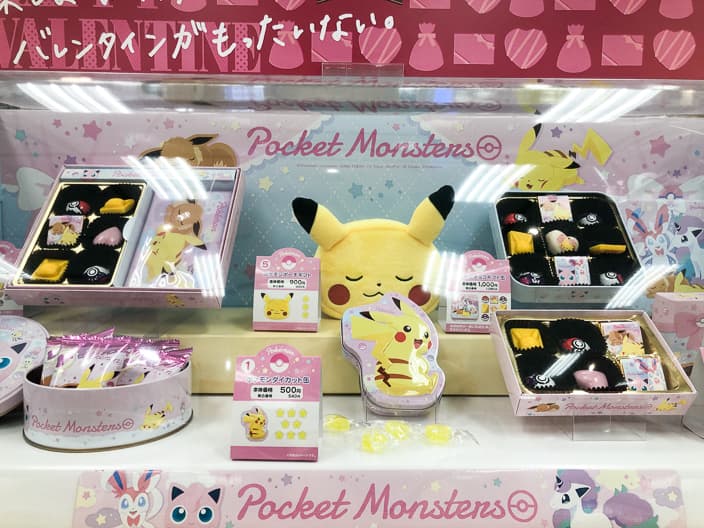 Many people make their own chocolates, so the supermarkets are full of confectionery ingredients!
When I was a student, I used to make sweets on Valentine's Day and give them to my friends and family.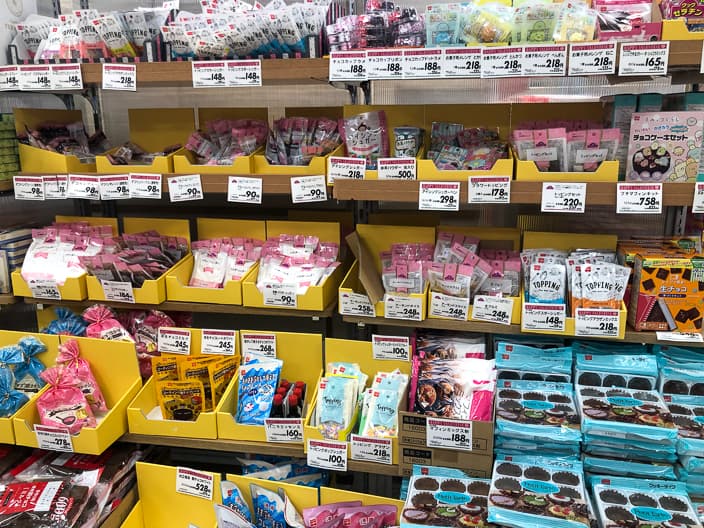 In the liquor section, there are suggestions for gifts of liquor, and I even found sweet potato shochu chocolates!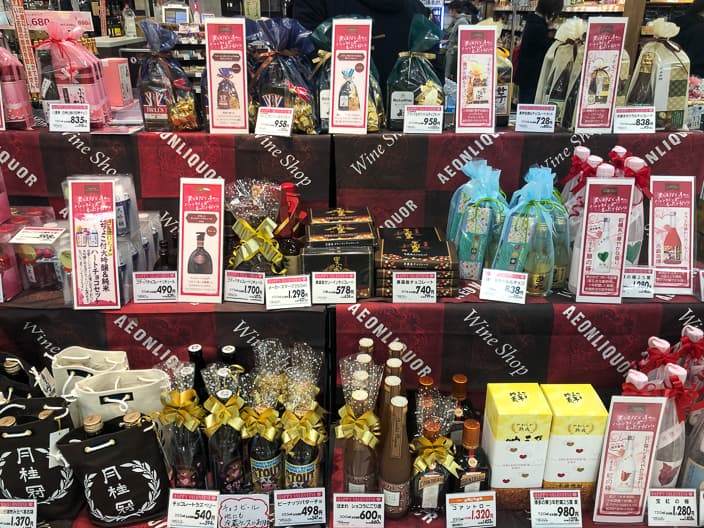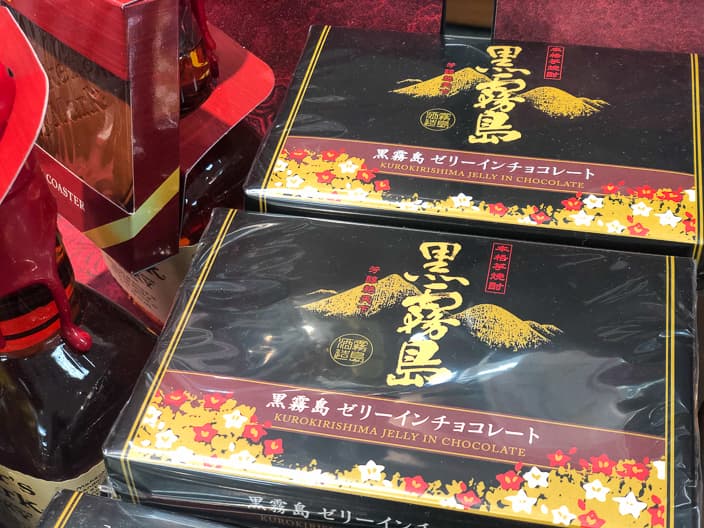 As you can probably tell from this, Valentine's Day is the biggest selling day for chocolate in Japan!
Last year (2021), I and my daughter made homemade chocolate-covered cookies from my daughter to her father. She still doesn't really understand the meaning of Valentine's Day, but it was a good day for her to have fun and for her father to be happy.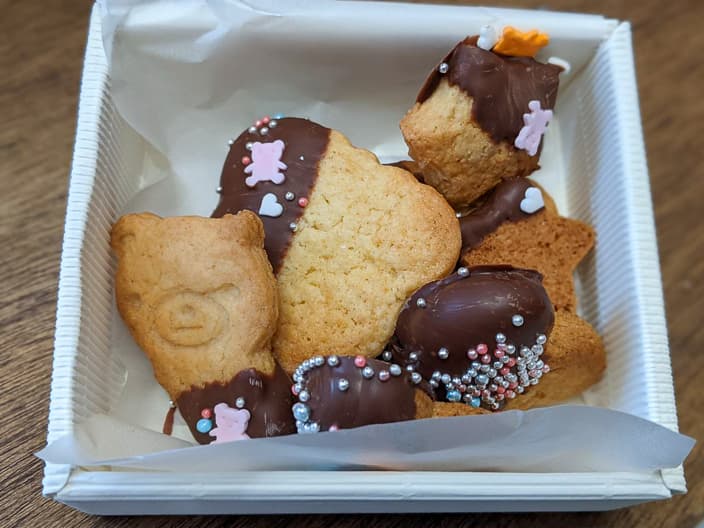 I gave chocolates to my husband in my name, too. Hmmm, I want to eat them myself!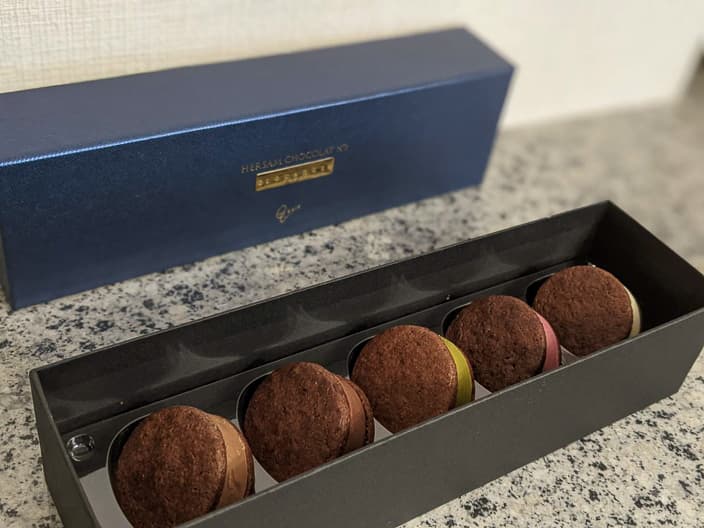 But "isn't it unfair that only women get gifts?"
Some of you may be thinking, but the answer is "No", because there is also a culture called "White Day" which men give gifts in return for Valentine's Day. But we'll talk about that on another post… !
Previous Post

Next Post