【Roppongi】KNOCK CUCINA BUONA ITALIANA – A casual restaurant with good location & service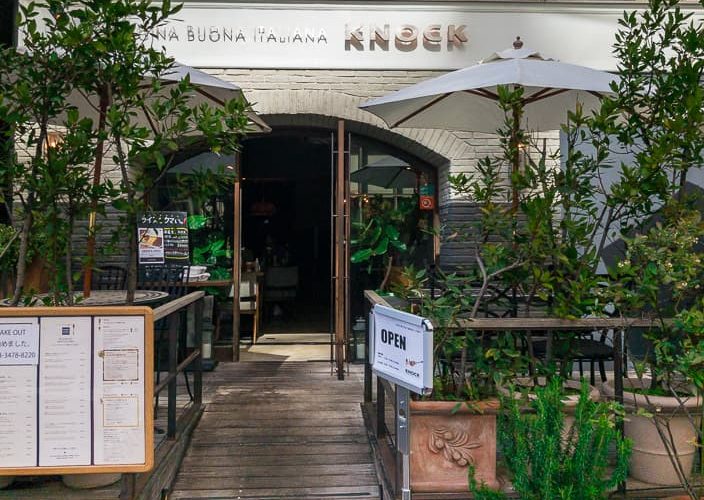 Around Roppongi Hills, there are many restaurants and cafes. Aand among the many possible choices, "KNOCK CUCINA BUONA ITALIANA (Roppongi shop)" is very popular and beloved by many people.
We visited on a weekday afternoon around 1:30 pm . At that time, there were about three groups in line, but soon after we lined up, more and more people started to arrive. I can tell how popular the restaurant is, even before entering.
On a chilly day in March, warm drinks were set out for the customers waiting outside. Such attention to detail is a high point!
Surprisingly, the wait was short and we entered the restaurant in about 10 minutes. The restaurant was decorated with cherry blossoms, which made me feel happy and reminded me of the coming of spring.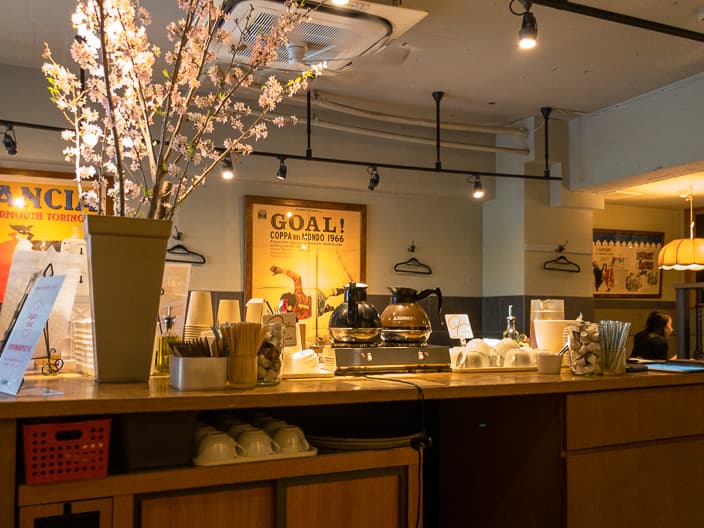 I was able to enter the restaurant before 2:00 pm, so I took the lunch set (lunch set before 2:00 pm, a la carte after 2:00 pm). This time, I chose the "Anchovy Pepperoncino Spaghetti" set. It comes with a salad and coffee. The menu is said to change daily and there are about five or six choices of spaghetti, so you won't get bored, no matter how many times you visit.
By the way, it's great that you can adjust the amount of spaghetti according to your hunger: S (50g), M (100g: regular size), and L (150g).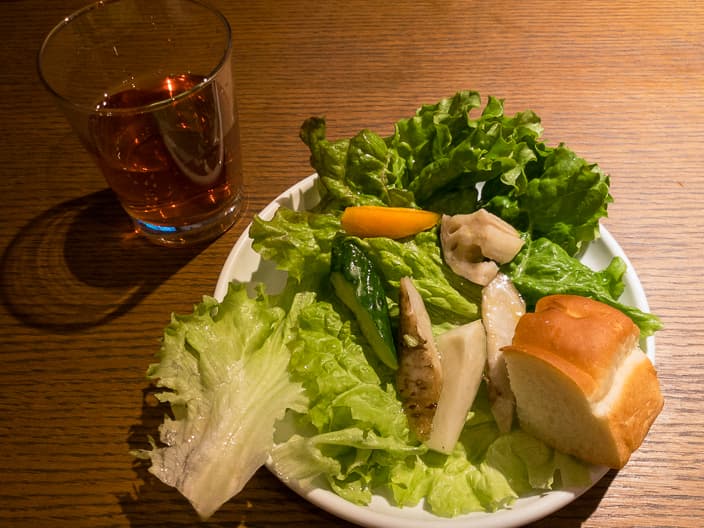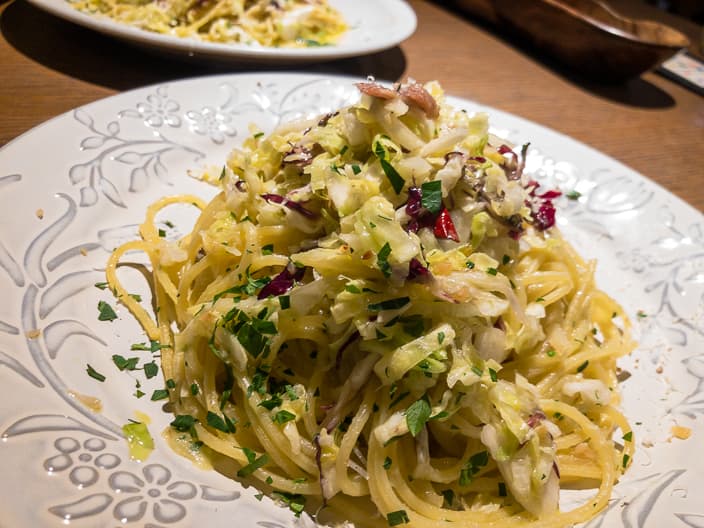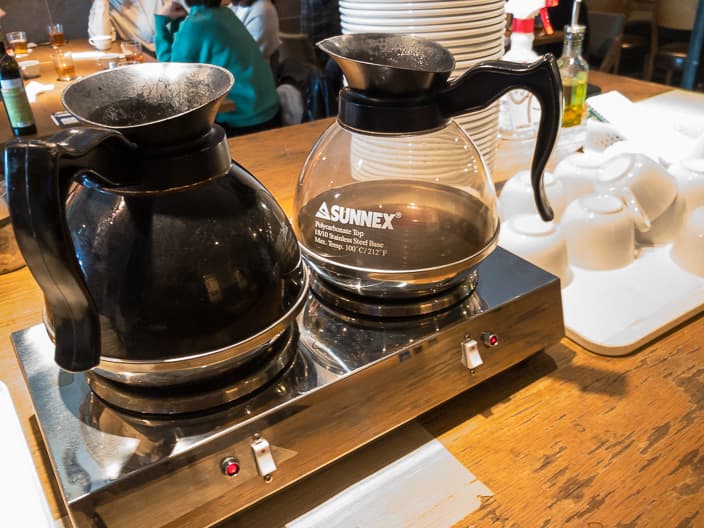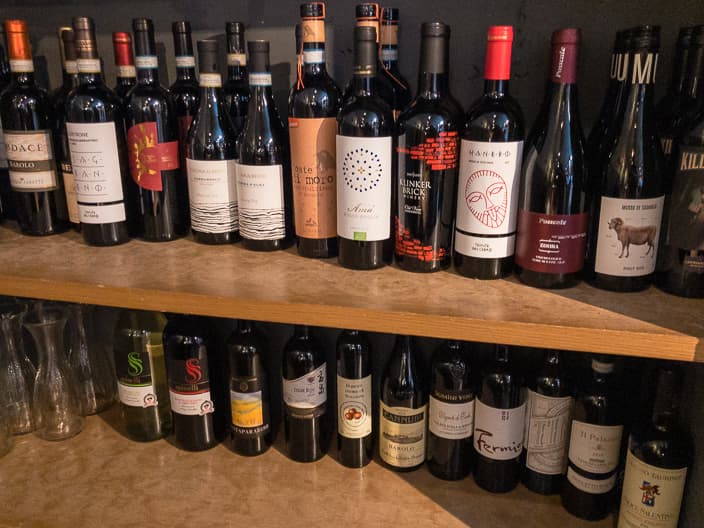 Aside the main room, there is a private room that can seat up to 14 people. Basically, they don't accept reservations for lunch, but you can make a reservation for the lunch course (3000 yen) if you wish. With three appetizers (I believe), spaghetti, and meat dishes, this is a really good price for a hearty meal!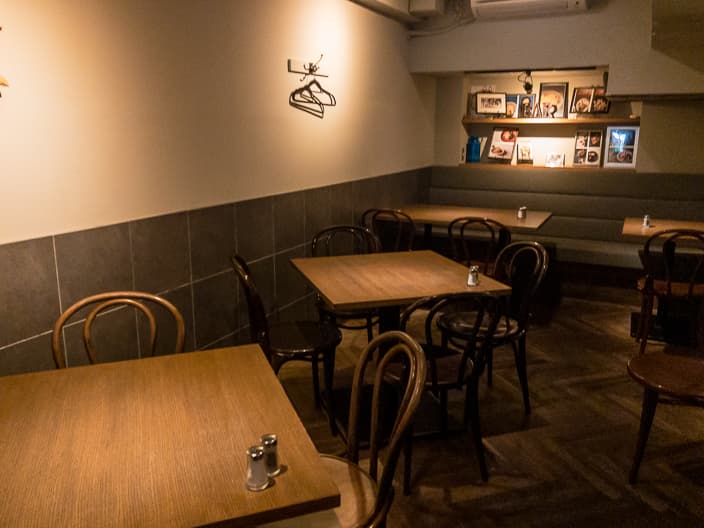 In addition to the Roppongi branch we visited, KNOCK also has branches in Tokyo Midtown and Ebisu.
The Roppongi branch is very close to Roppongi Hills, which includes Tokyo City View and the Mori Art Museum, so it's a very convenient place to have lunch while sightseeing! The service is brisk and friendly, so you should have a very pleasant time!
KNOCK CUCINA BUONA ITALIANA (Roppongi store)
Address
Daini Yazawa Bldg. 1F, 3-2-11 Nishiazabu, Minato-ku, TOKYO
TEL
03-3478-8220
Open Hour
【Monday – Friday】11:30 – 21:00 (L.O. 20:00)
【Saturday, Sunday, Holidays】12:00 – 21:00 (L.O. 20:00)
Website
https://mother-restaurants.com/ (Japanese Only)
Previous Post