【Kyoto】RIGOLETTO SMOKE GRILL & BAR – Spanish-Italian in Japanese traditional atmosphere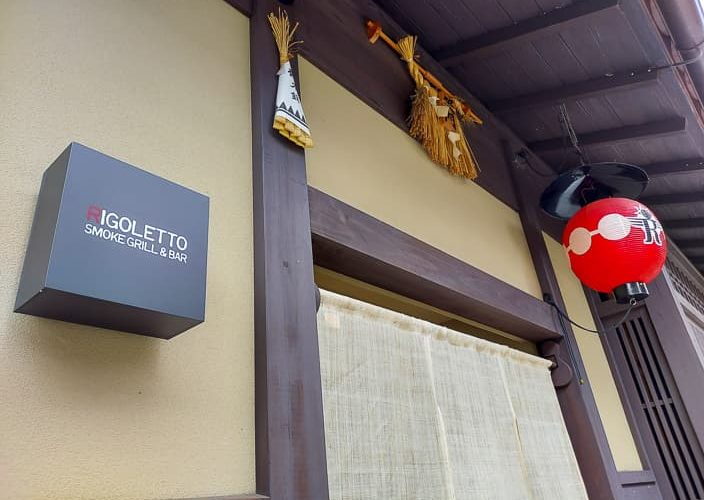 Kyoto is indeed the one of the most popular destinations in Japan from both locals and international travelers.
It has many different charms and highlights but the best is to enjoy the traditional atmosphere and Gion district is one of the areas you can feel it best.
RIGOLETTO SMOKE GRILL & BAR is located in Gion, Kyoto, Japan but here, you will enjoy Spanish-Italian cuisine – today, I had an excellent lunch there and wanted to share this nice address with you.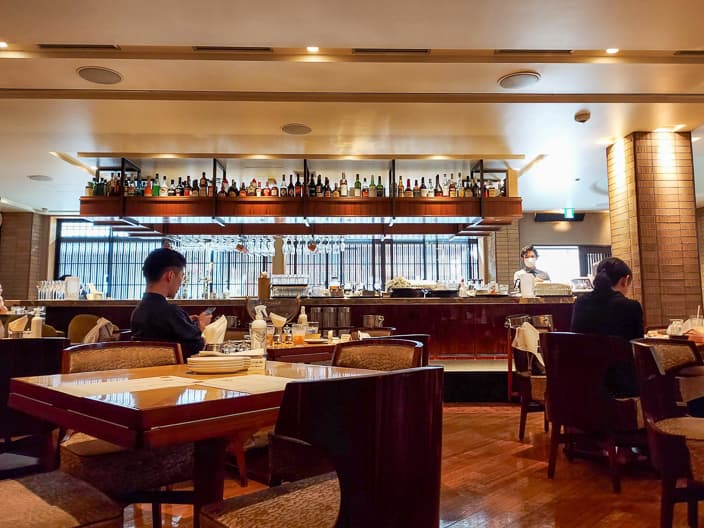 From outside of the restaurant, it's difficult to believe that it's a Spanish-Italian Restaurant as it's housed in a completely traditional building. Once you enter the restaurant, it's a different world – except for intimate lighting reminds you a traditional Japanese architecture, it's otherwise a stylish interior with tables and counter – again, you don't feel that you are actually in Gion!
Today, I ordered the Weekday Lunch Set Menu – Pizza is shared but the rest (appetizer, main and dessert) are for each.
We didn't really need a heavy lunch but still wanted to enjoy bit of everything, so this menu has been designed to anticipate our wish!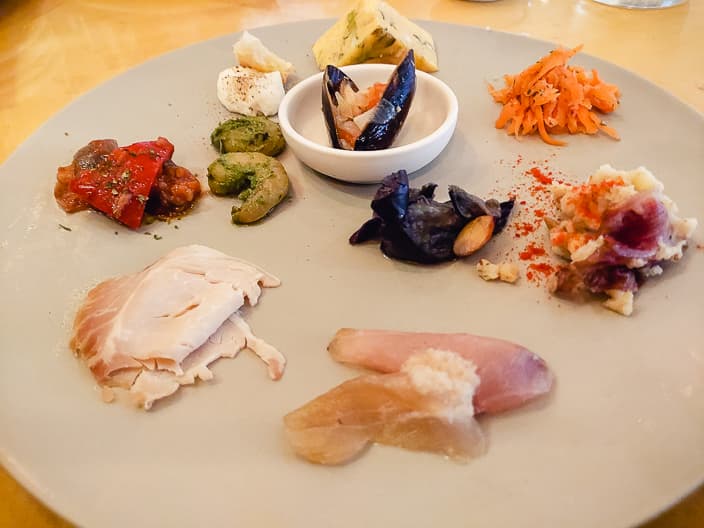 After a small cup of soup, I had appetizer – assorted Tapas with 10 different items! Even it's lunch, these 10 tapas were well selected to enjoy different taste – yummy.
For Pizza, you can select from 5 options and shared by two. For the Main, you can select from 5x pasta menus or if you are bit hungrier then you have 5 options of Meat or Fish.
OMG – all looks really great and go crazy to select one…. But today, I selected Pasta!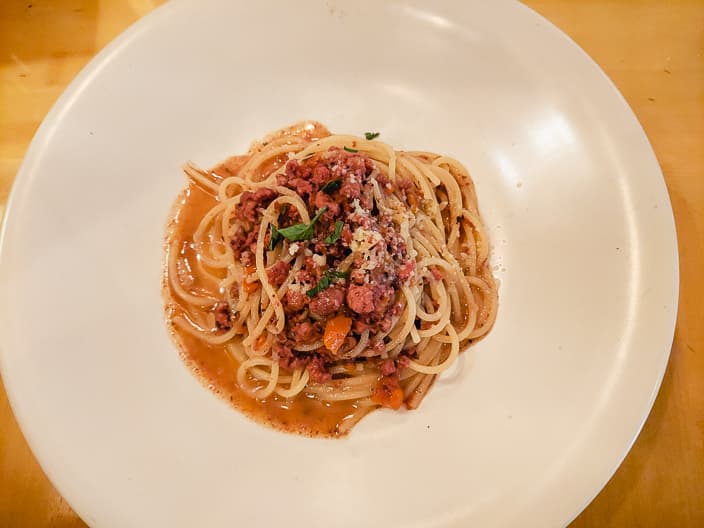 Then dessert – I thought I was pretty full but once it came to me, it's gone so quickly – I obviously have two stomachs…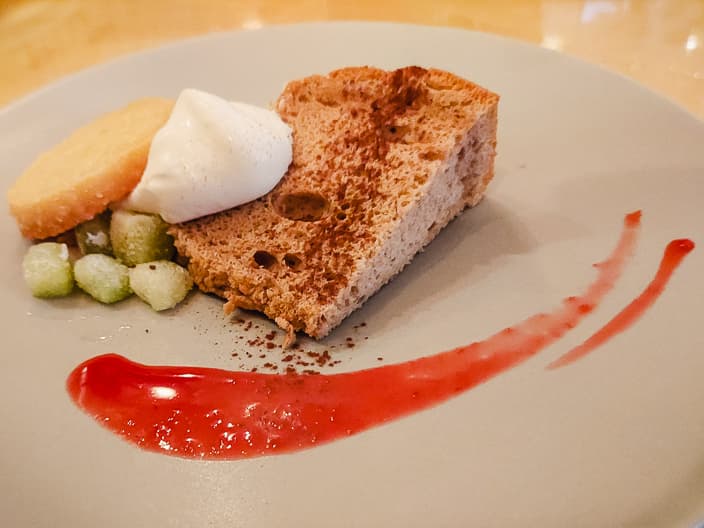 If you are bit tired with Japanese cuisine but enjoy the atmosphere, then this can be a good option.
RIGOLETTO SMOKE GRILL & BAR will make you satisfied!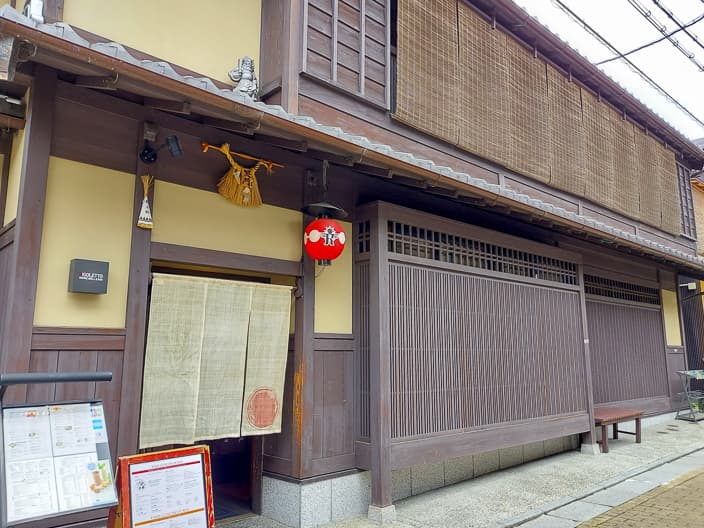 RIGOLETTO SMOKE GRILL & BAR