【Ochanomizu】Ochanomizu Origami Kaikan – It's Origami wonderland!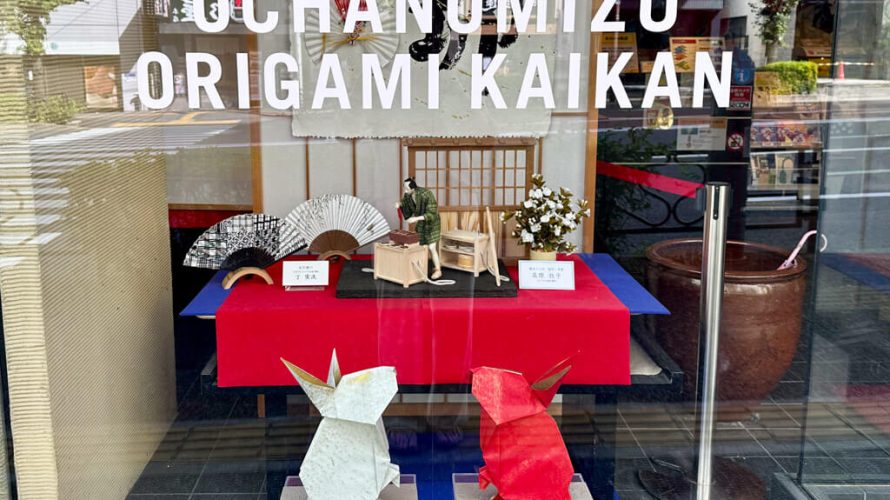 There is an interesting facility related to Japanese traditional culture "Origami" near Kanda Myojin, the sacred place of "Lovelive!" anime. Its name is "Ochanomizu Origami Kaikan". If you visit, you will be amazed at the possibilities that a sheet of paper can create.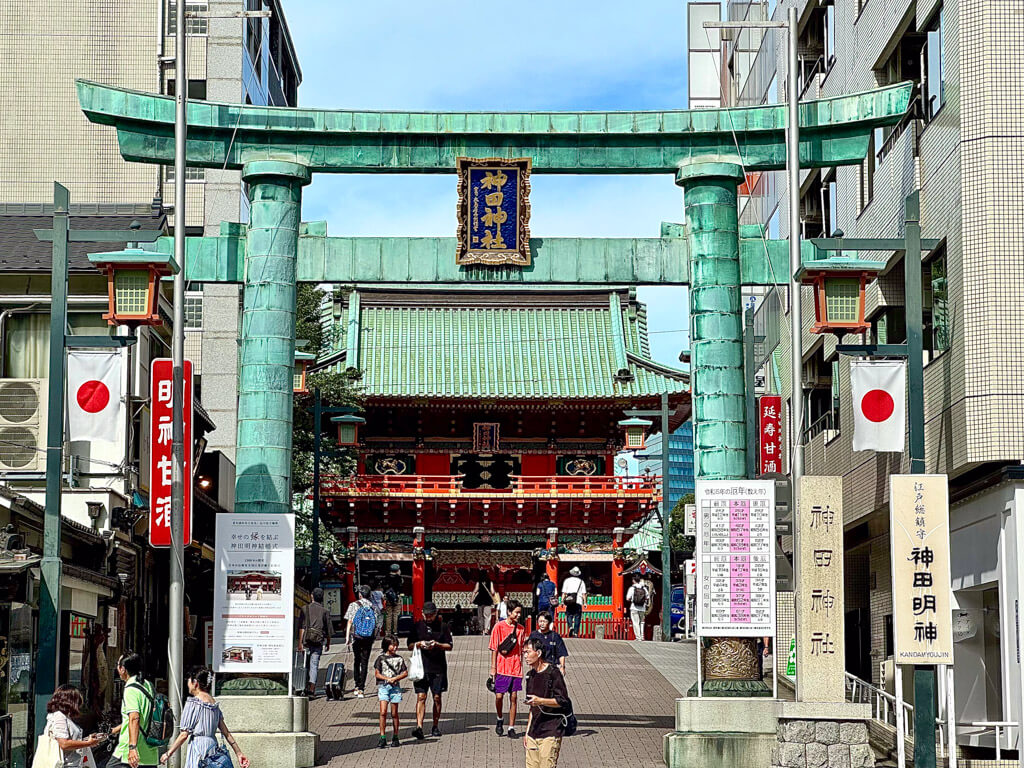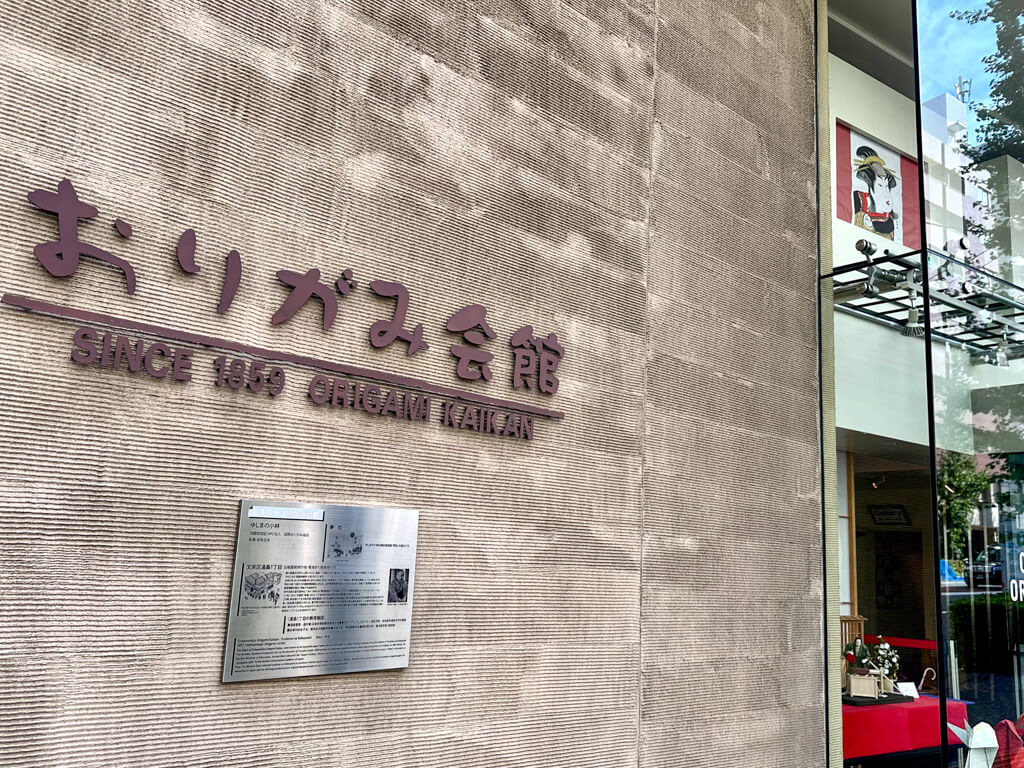 First of all, Origami is a traditional Japanese culture in which animals and flowers are created by folding a single sheet of paper.
Origami took its modern form around 1700 during the Edo period. As paper production increased, origami became widely popular. During the Meiji period (1868-1912), origami was introduced into kindergartens, elementary schools, and other educational settings, and it became increasingly popular. In my elementary school days, there were opportunities to fold paper cranes. Today, origami has spread throughout the world as "ORIGAMI," and a number of associations of origami enthusiasts have been established and are active in this field.
The "Ochanomizu Origami Kaikan" has its roots in the dyed paper business "Yushima no Kobayashi". Its history dates back to 1858. The founder, Kosuke, who was a craftsman who pastes paper on shoji screens and fusuma sliding doors worked on the Kaneiji Temple in Ueno. He mastered the techniques of processing Japanese paper in general and started a dyed paper business in the Yushima area. It was "Yushima no Kobayashi" that manufactured and sold origami as a product for the first time in the world!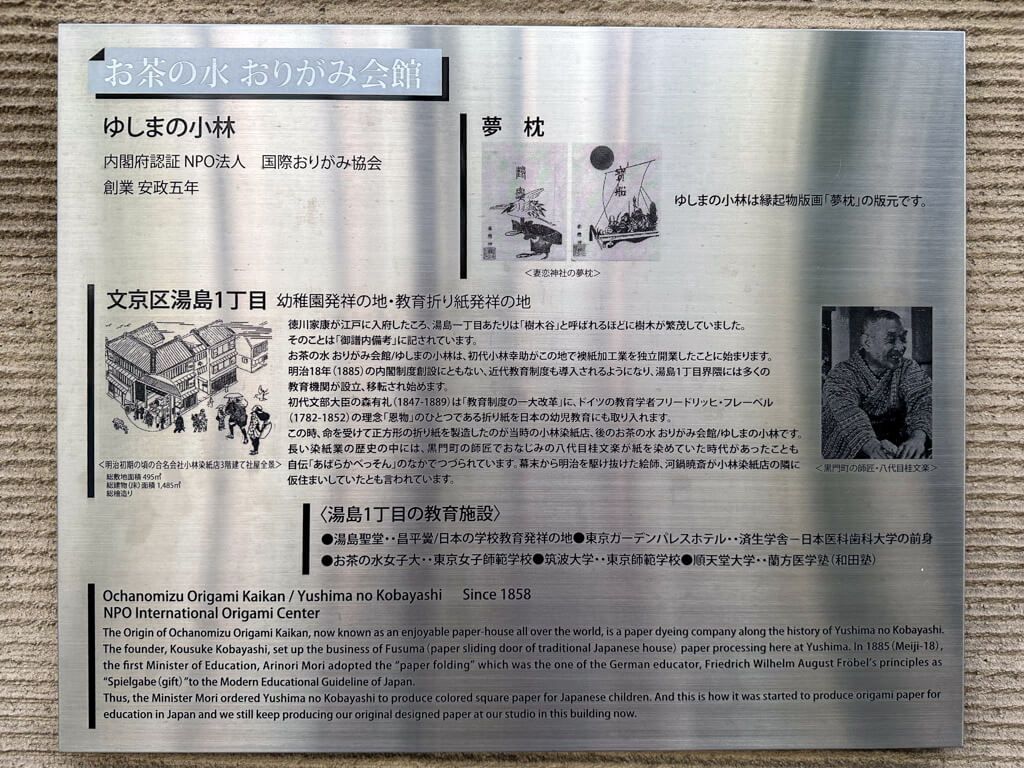 Opened in 1972, the Ochanomizu Origami Kaikan is a true origami wonderland where you can learn about paper, the history of the paper, how to fold, and many other things related to origami and Japanese paper!
As soon as you step into the Origami Kaikan, you are greeted by works on the first floor, many of which are paper works with a rabbit motif in honor of the Chinese zodiac sign for the year 2023. They are so elaborate and lifelike that you may wonder if they are really made of paper. Just looking at them is a pleasure. Moreover, these rabbits are enjoying traditional Japanese culture, such as playing with spinning tops and battledore and shuttlecock so you can even learn about the nostalgic Japanese culture.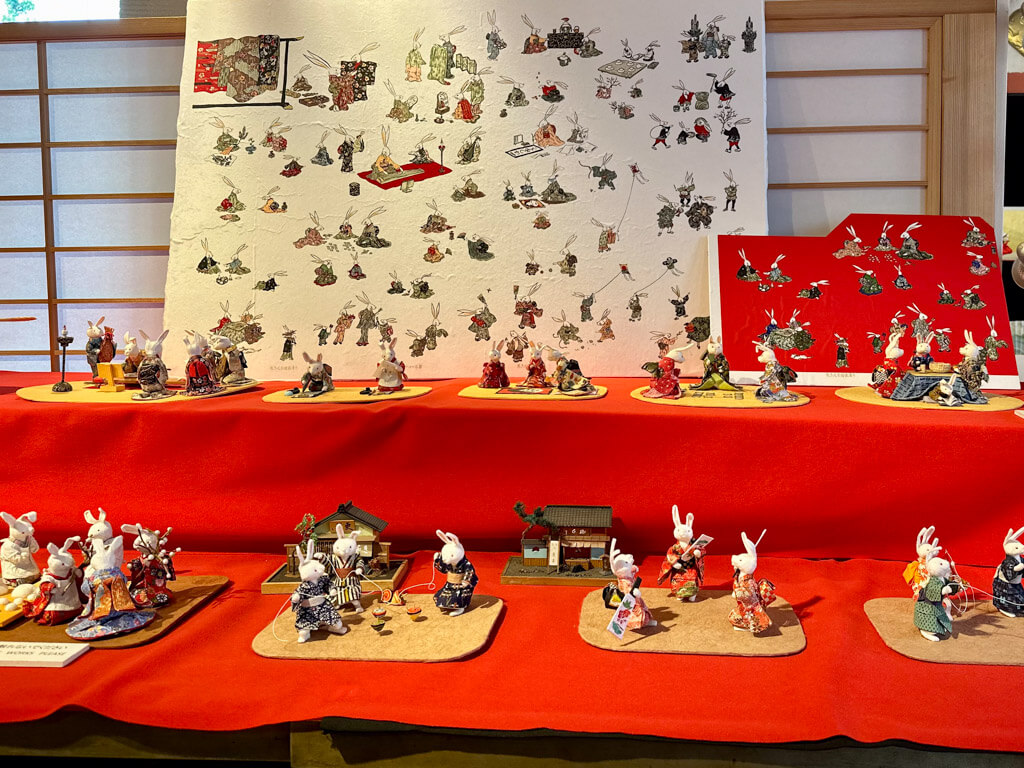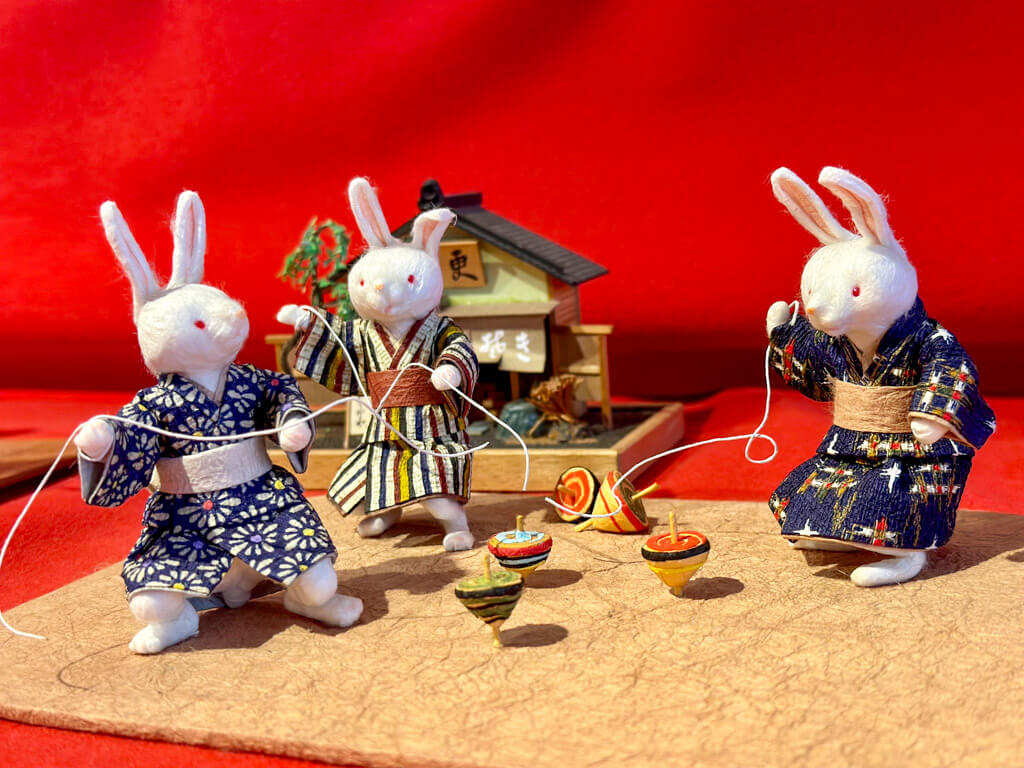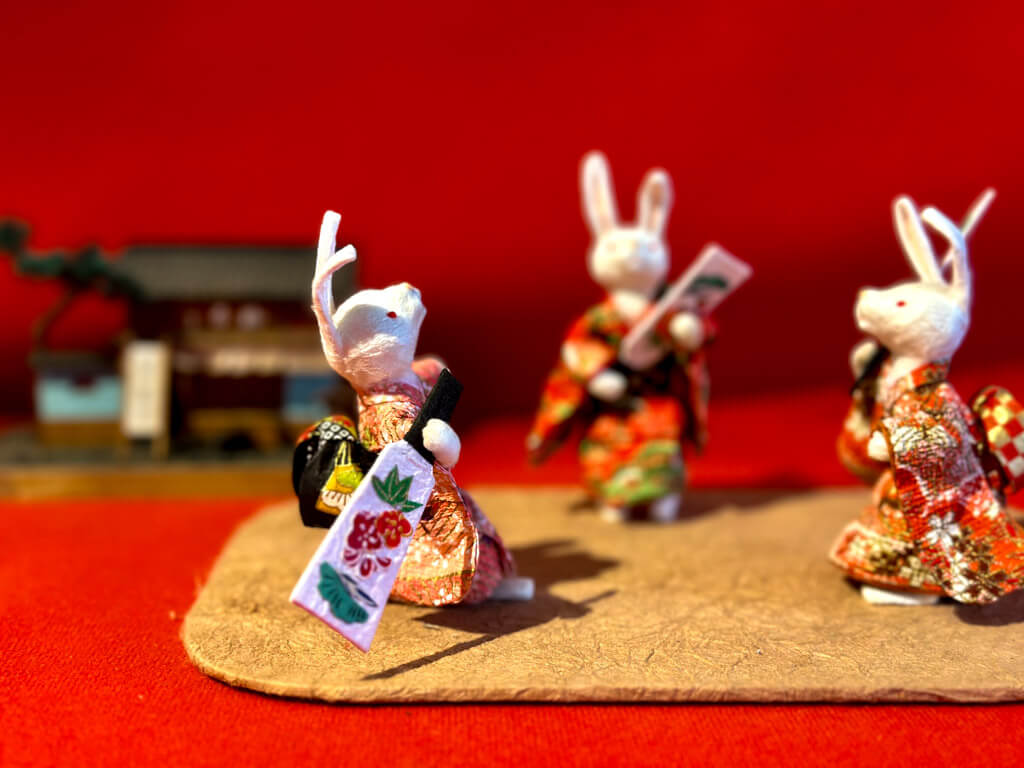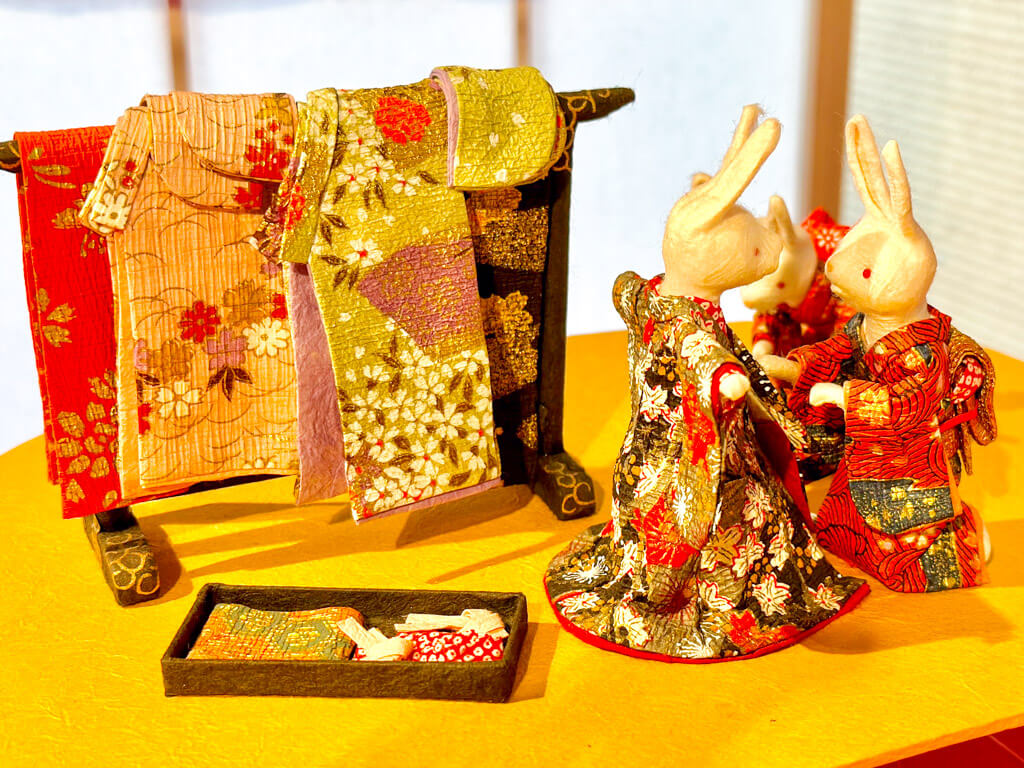 Also on display are washi papers of various elaborate styles. These are also available for purchase in the store on the 3rd floor.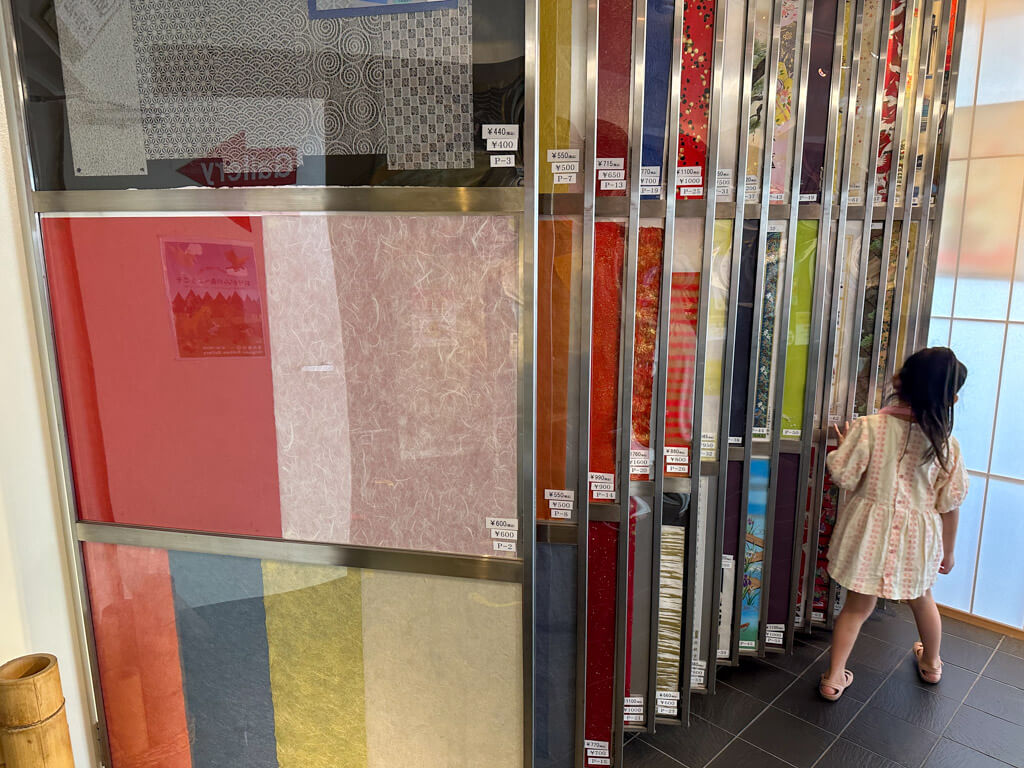 The mezzanine floor is a gallery (accessible only by stairs). The gallery is filled with origami animals! They all look so lifelike and amazing! It is hard to believe that they are made from a single sheet of paper.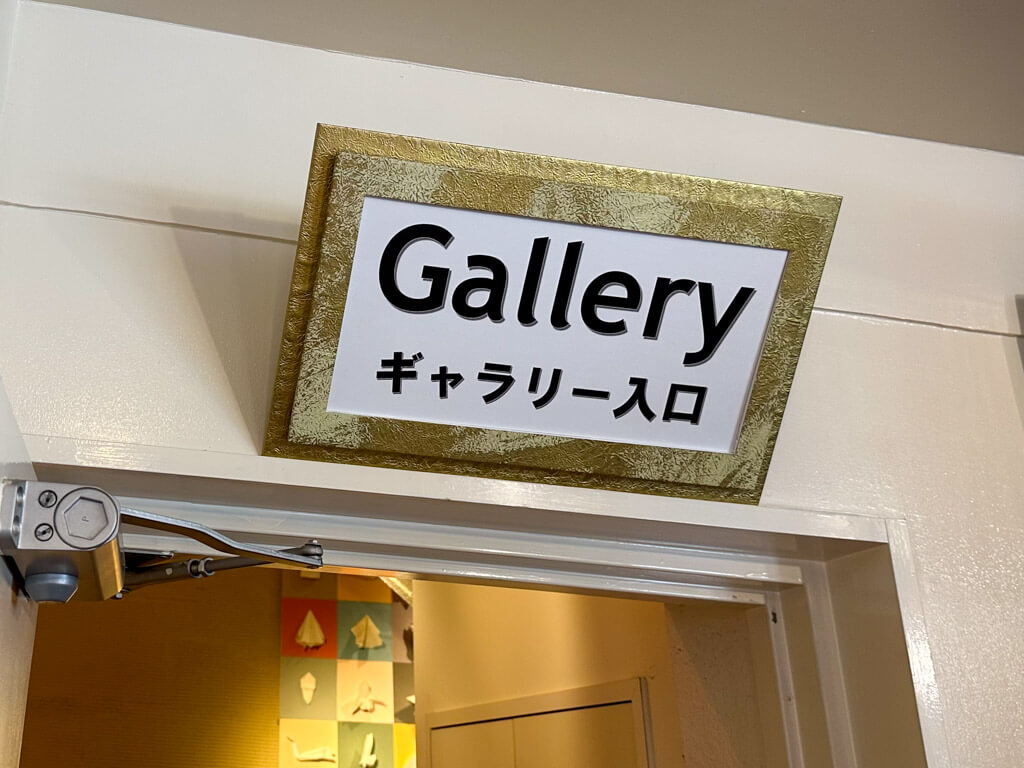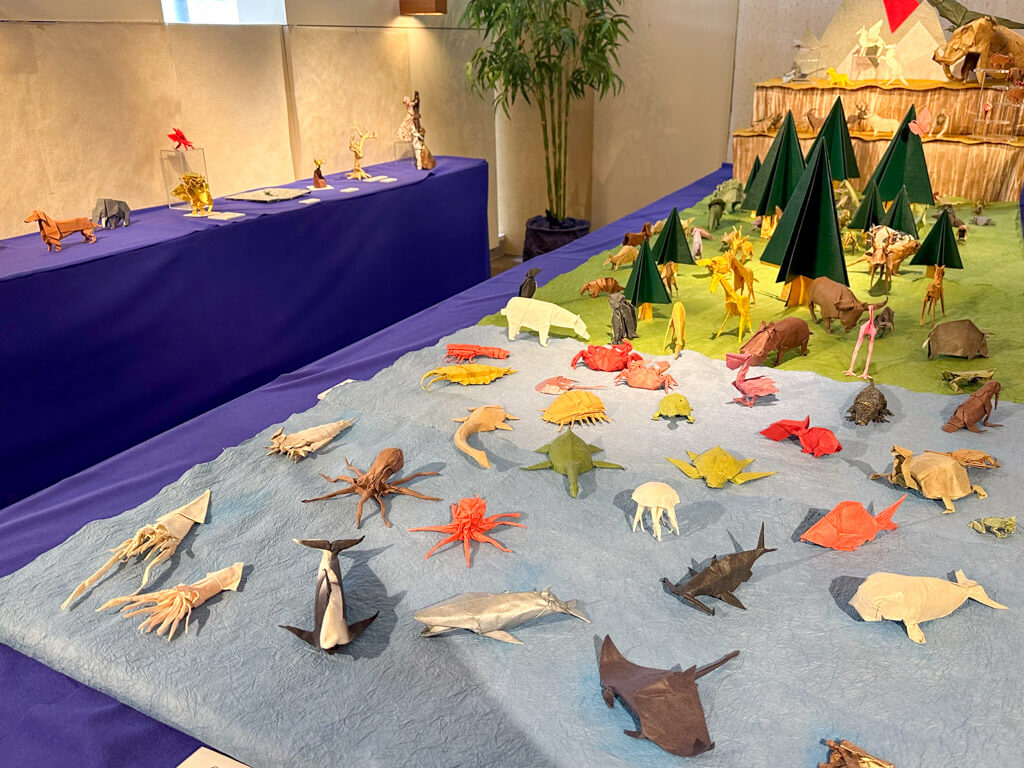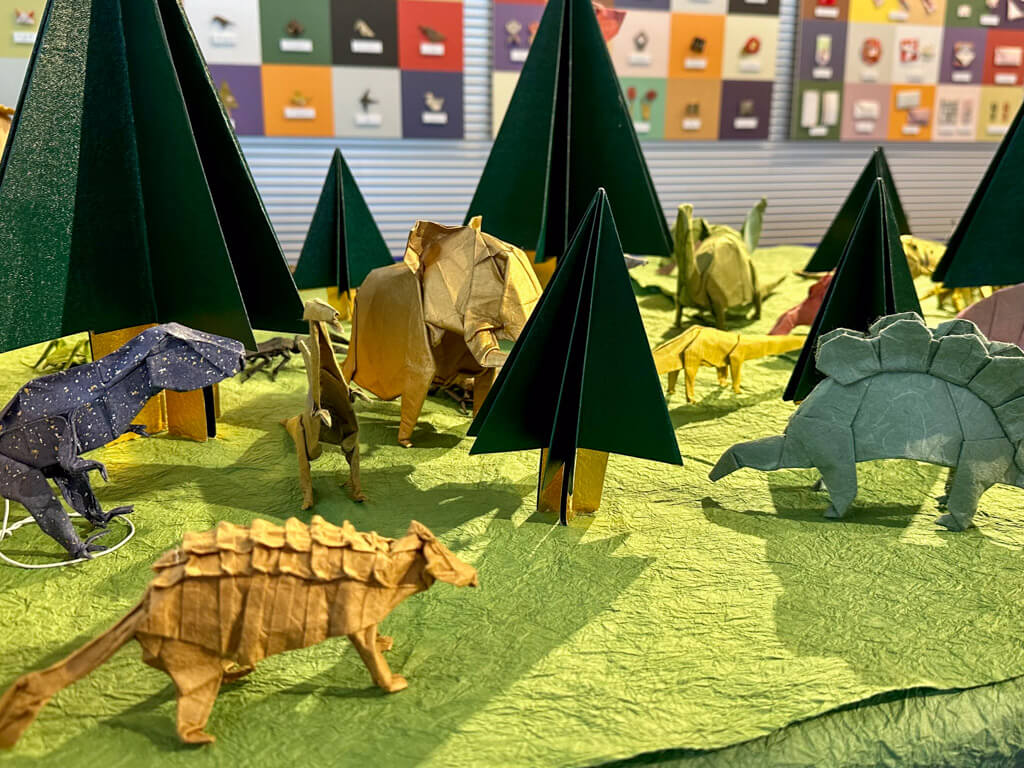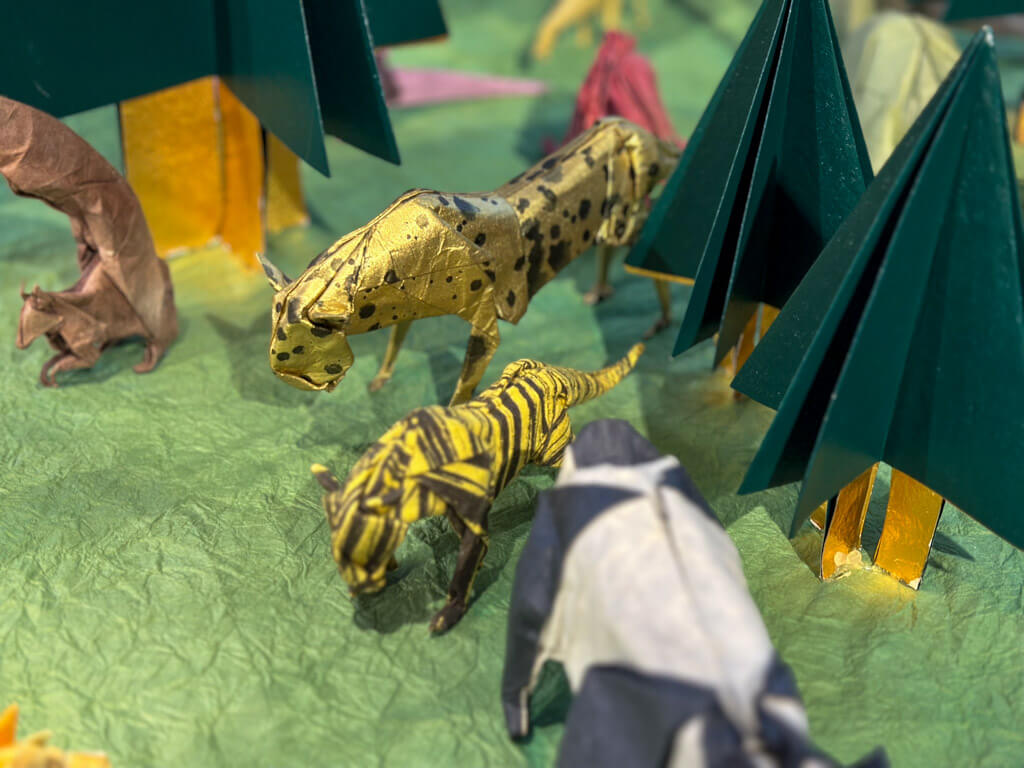 I saw books with instructions on how to make the works, but how difficult it looked! If you are confident in your dexterity, please try your hand at making a work of art.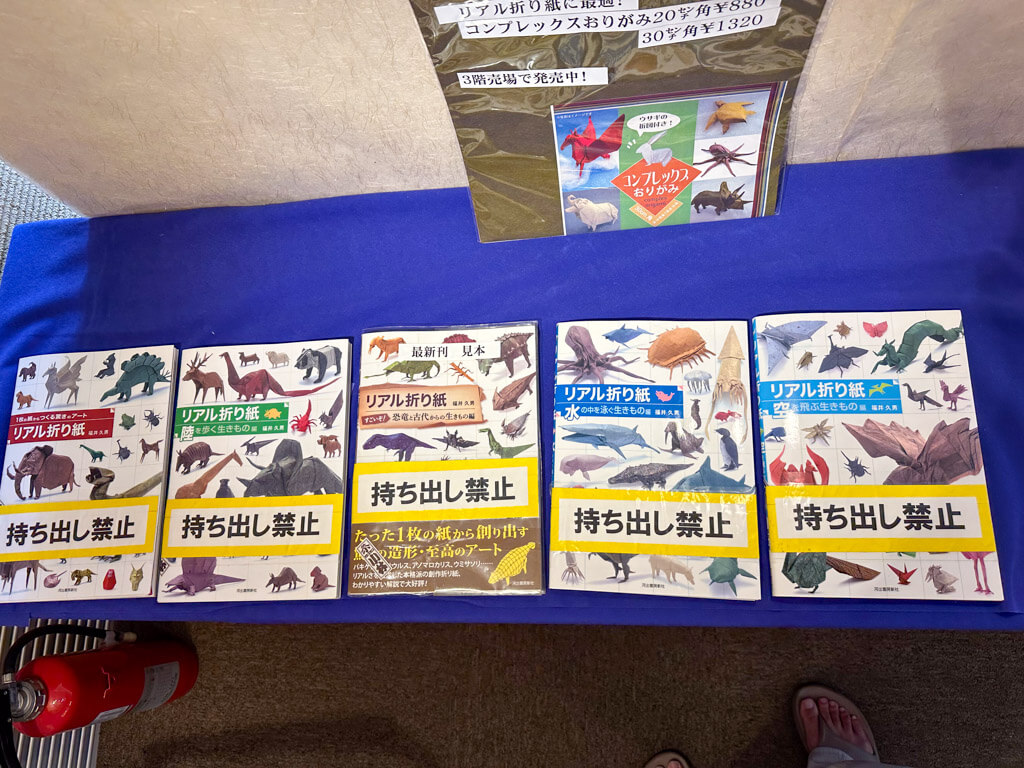 There are many other works of art on the walls. In Japan, there is a custom of sending congratulatory money for marriages and births (called "Goshugi"), and I learned that the "Goshugi" bags that wrap the money can also be made with origami. It would be wonderful if you could make a nice congratulatory envelope quickly when you suddenly need to give a congratulatory gift.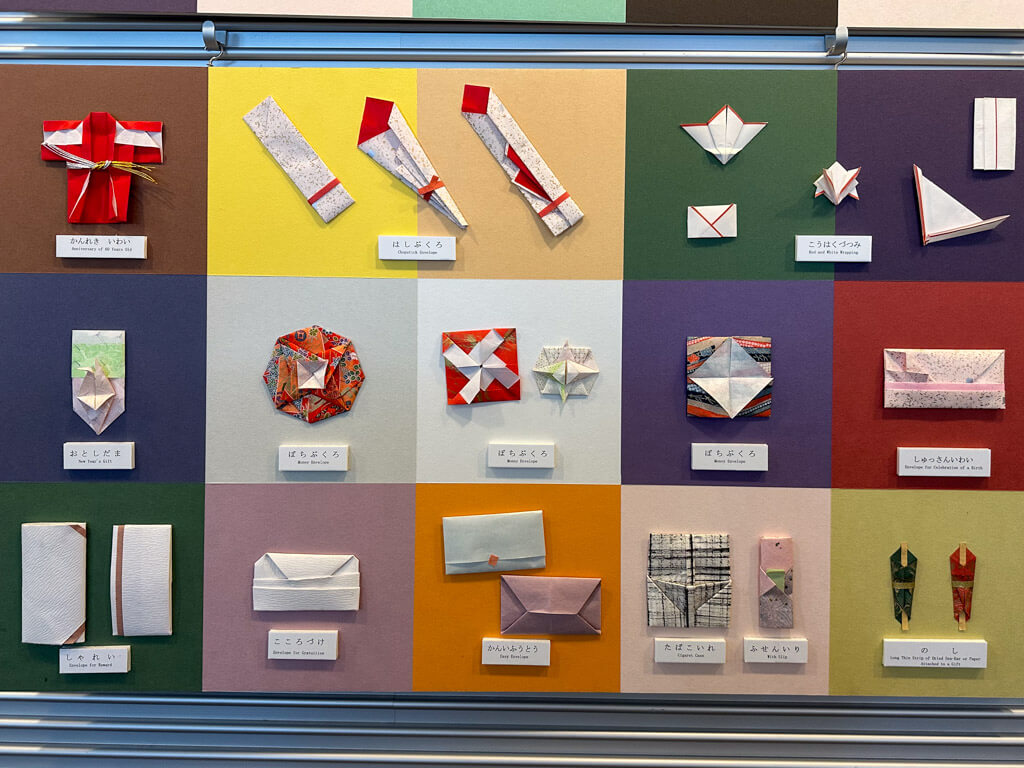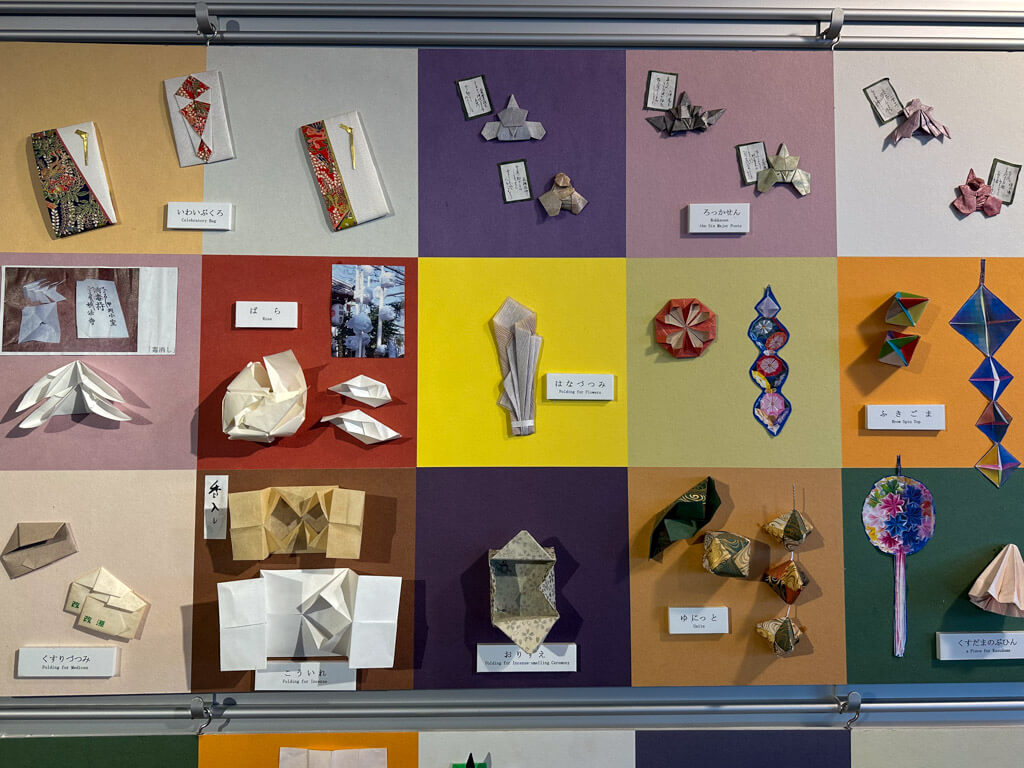 Here is various ways to fold paper napkins used in restaurants!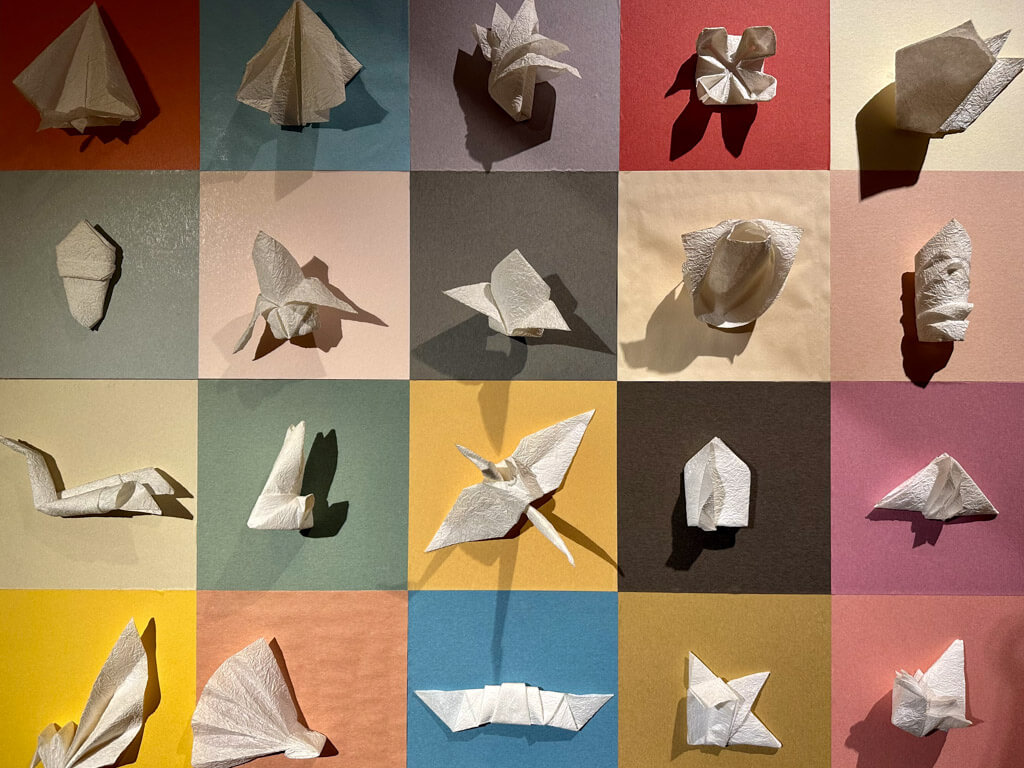 At the Origami Kaikan, each piece of washi (Japanese paper) is still dyed in the dyehouse inside the museum. The workshop is open to visitors when the doors are open. Unfortunately, no work was being done when I visited, but I was able to see the Japanese paper being dried and the dyeing paper tools. Although I was not able to see the actual work in progress, a video showing the process is available for your viewing pleasure.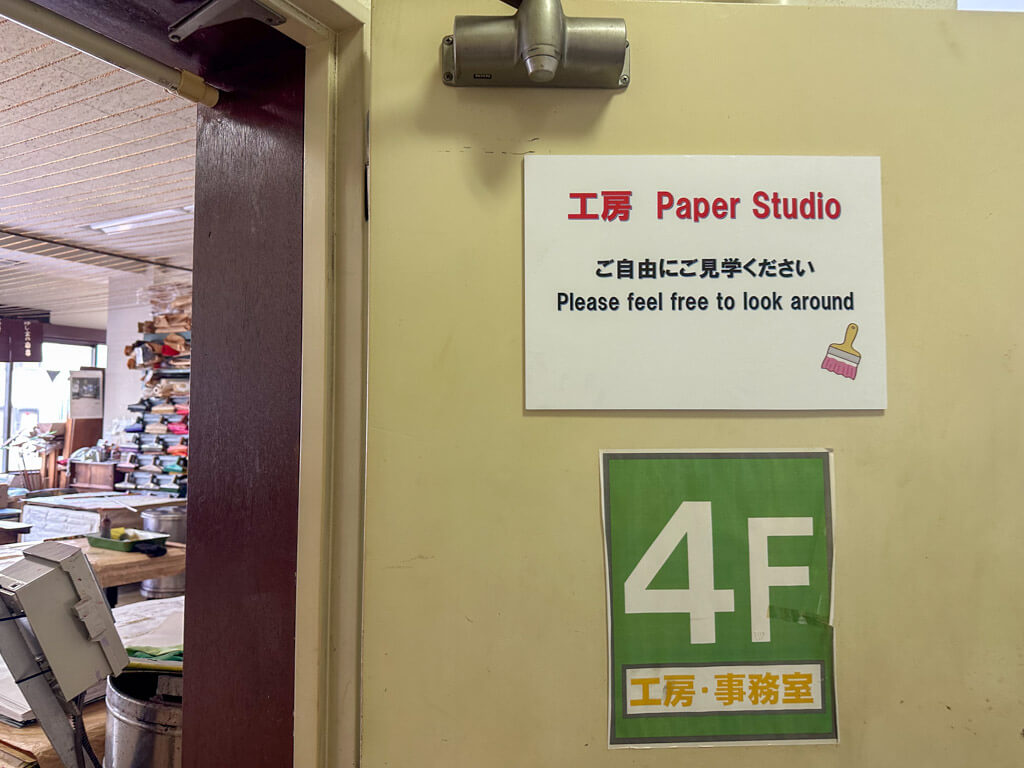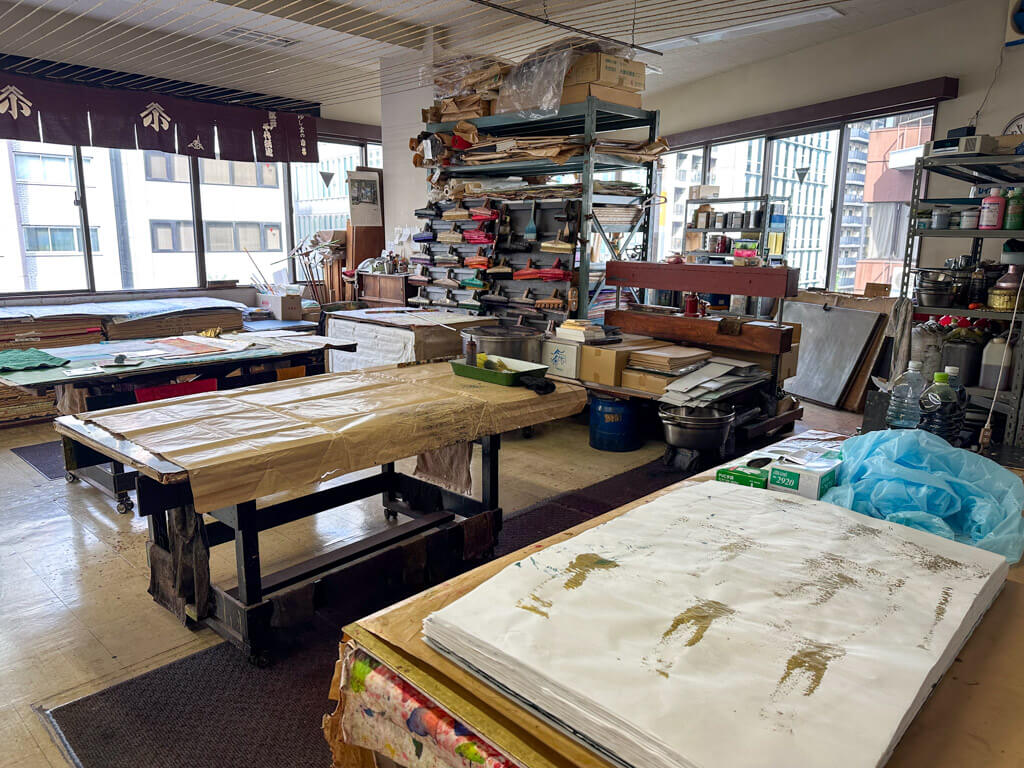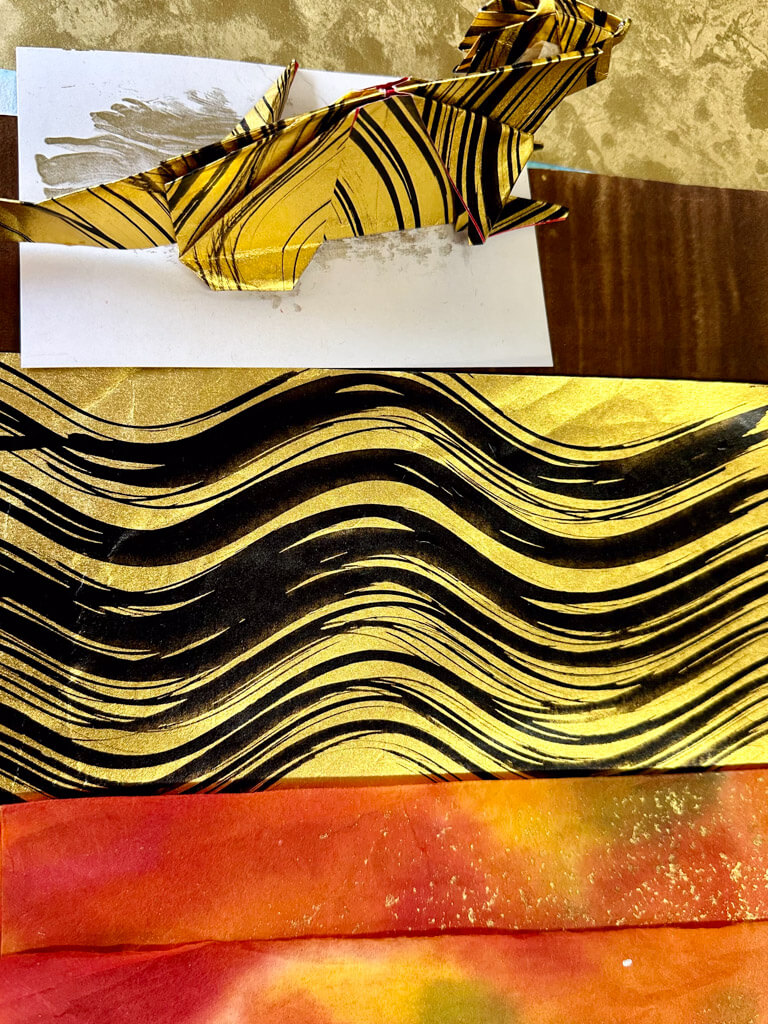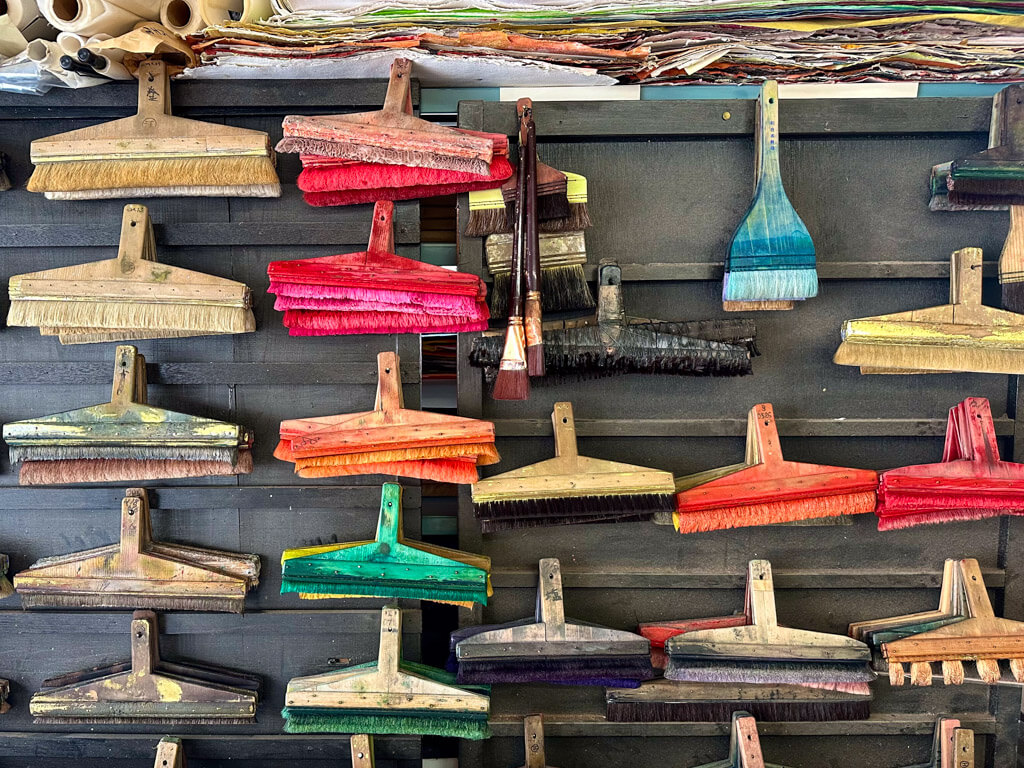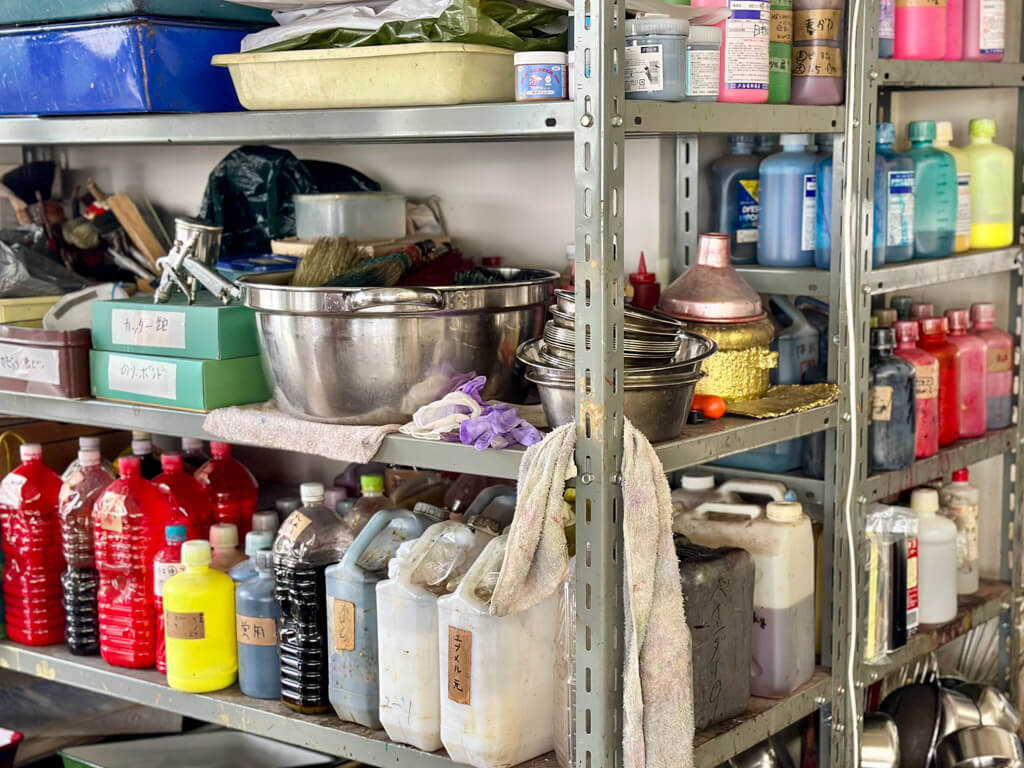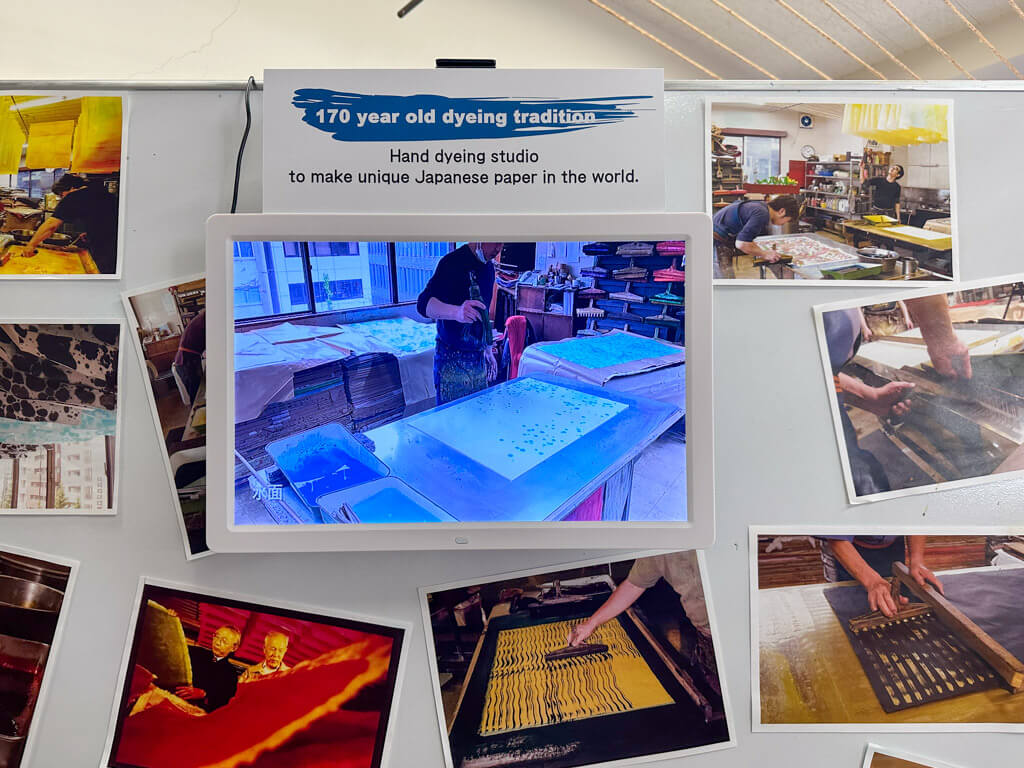 Lastly, we come to the store on the third floor. There are two rooms, one with mainly washi paper and the other with origami and origami books. This is the first time I came to a place where you can buy such a large piece of washi, but the way you can buy just the length you want, it is like a fabric store. The number of origami papers is also huge!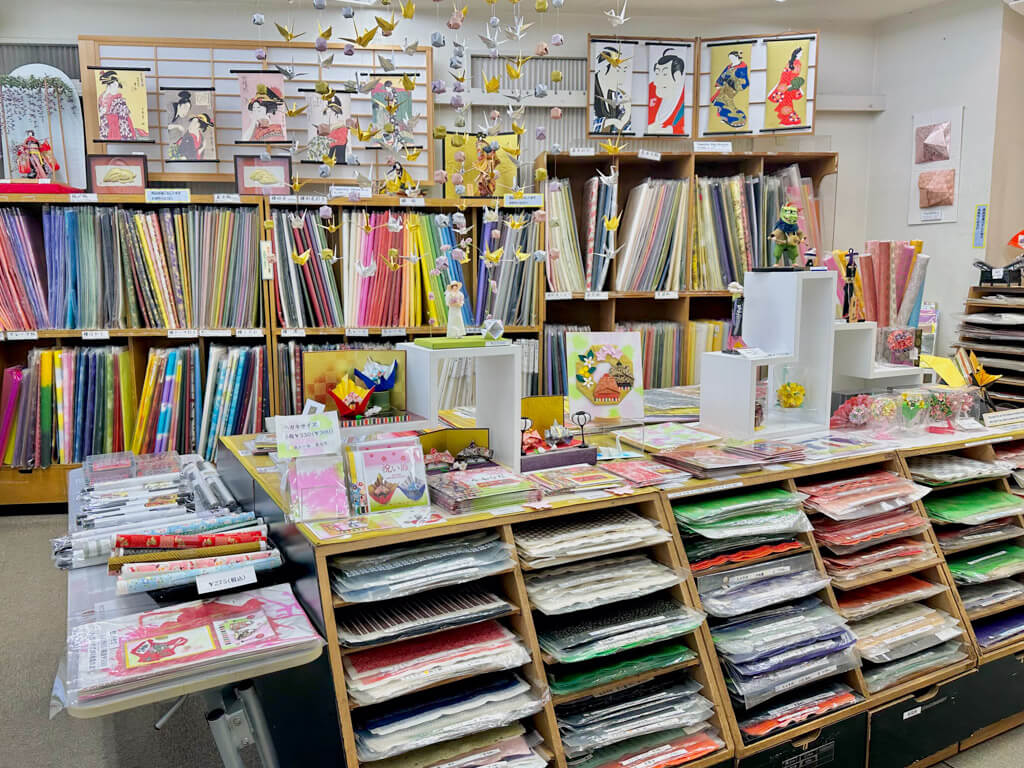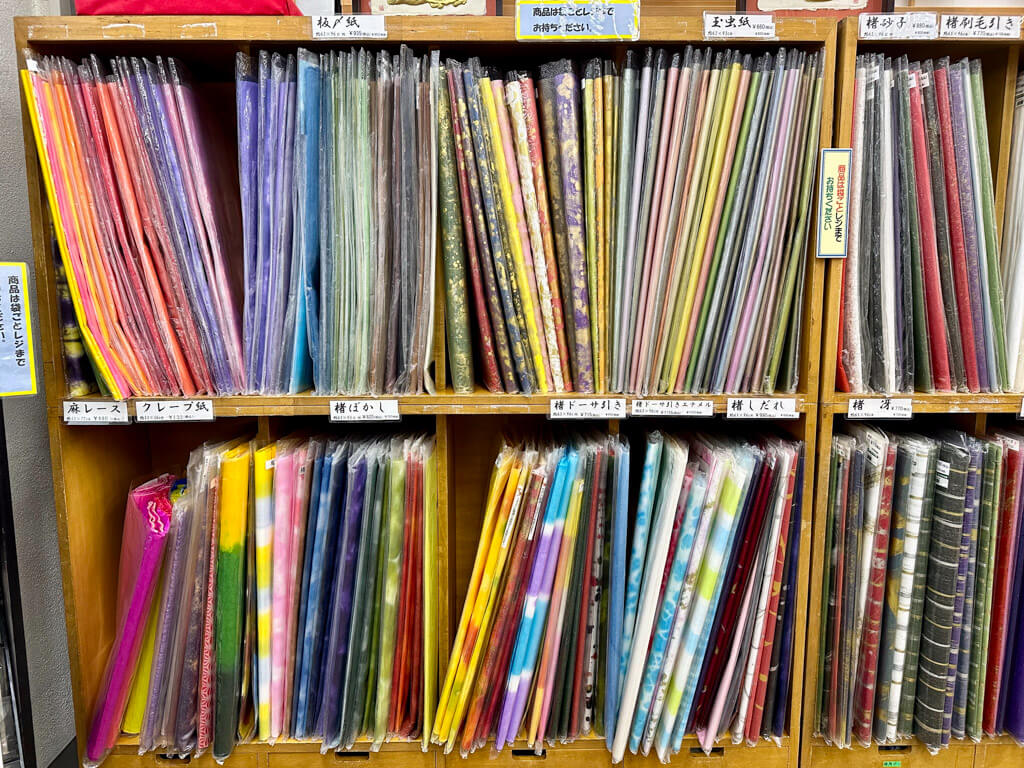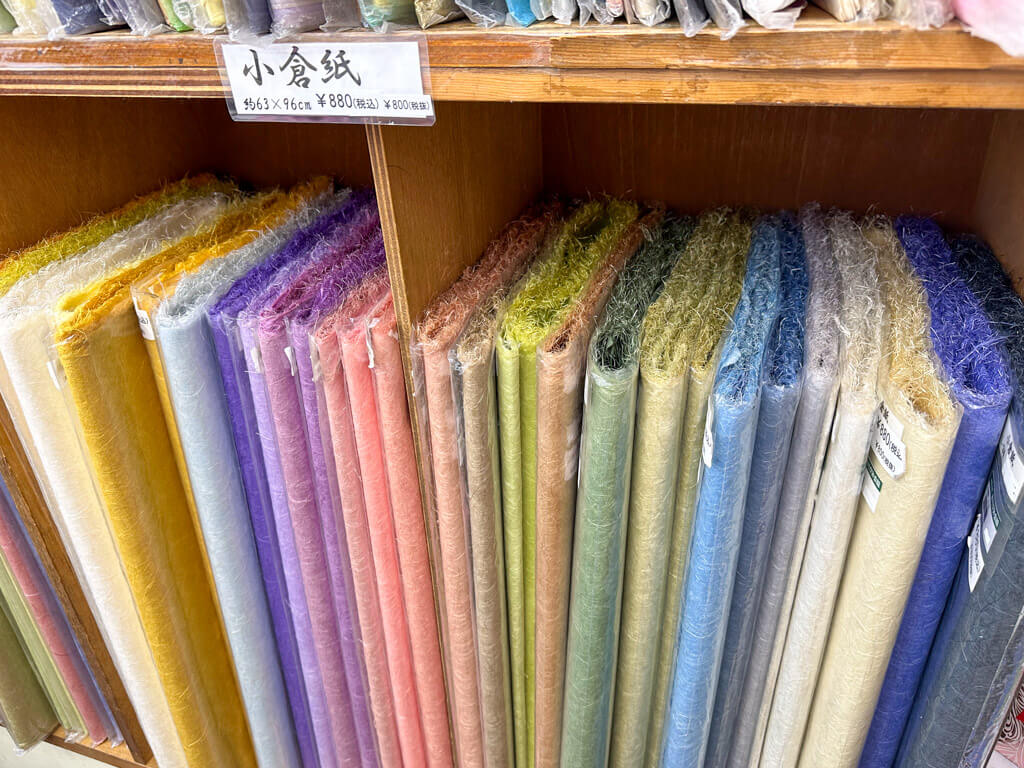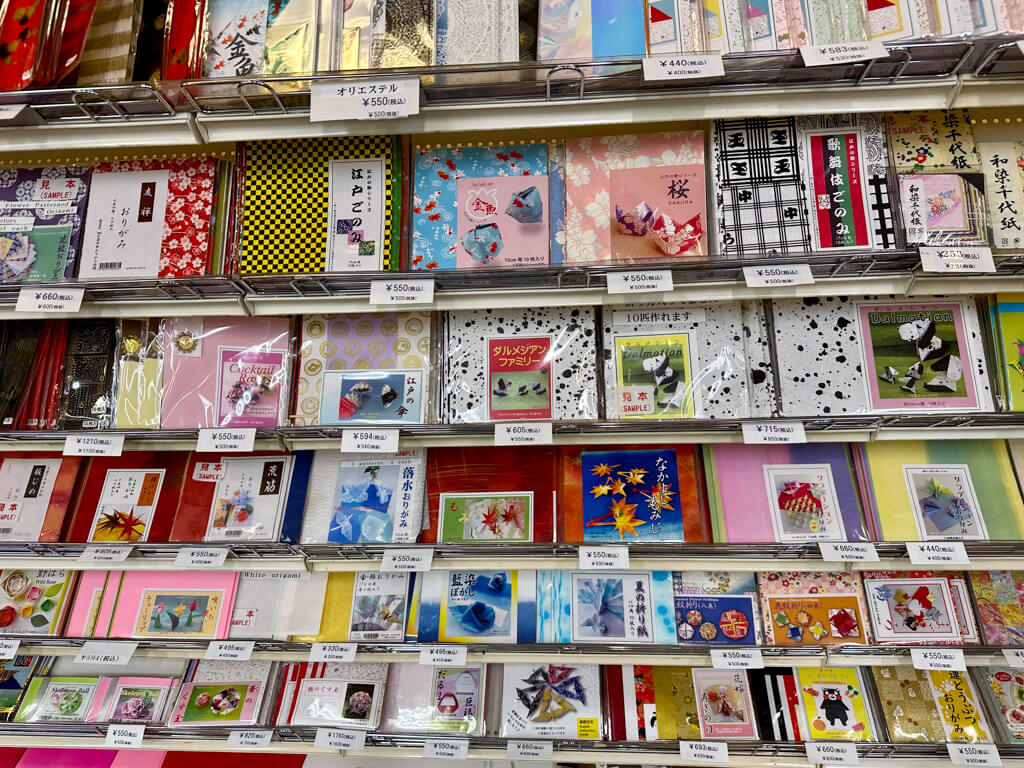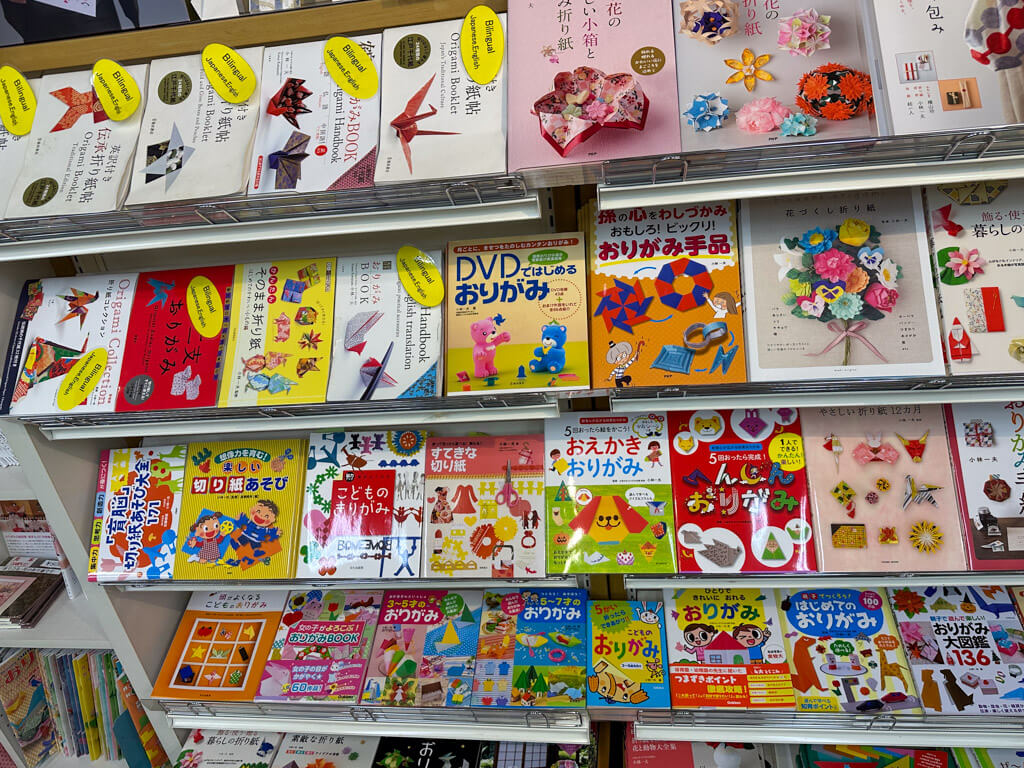 If you are lucky, you may meet the director, Kazuo Kobayashi, a.k.a. "God of Origami". Even though he is over 80 years old, his stories are funny and he can easily create origami works with his fingertips. He has written countless books on origami, and is truly a "God of Origami".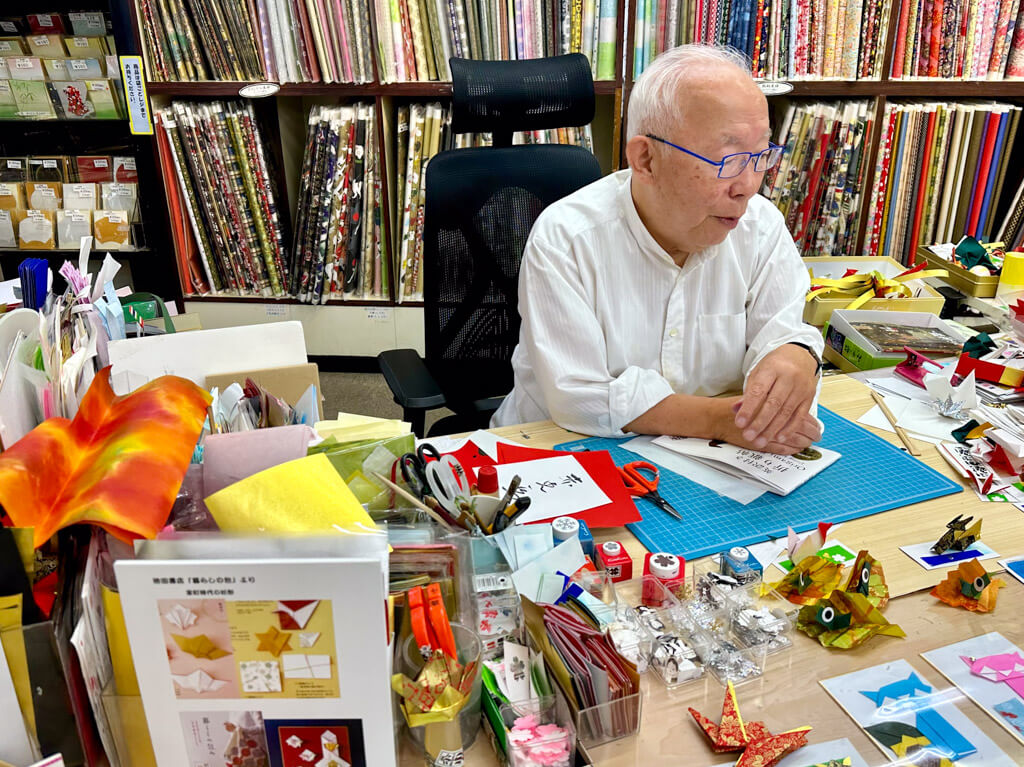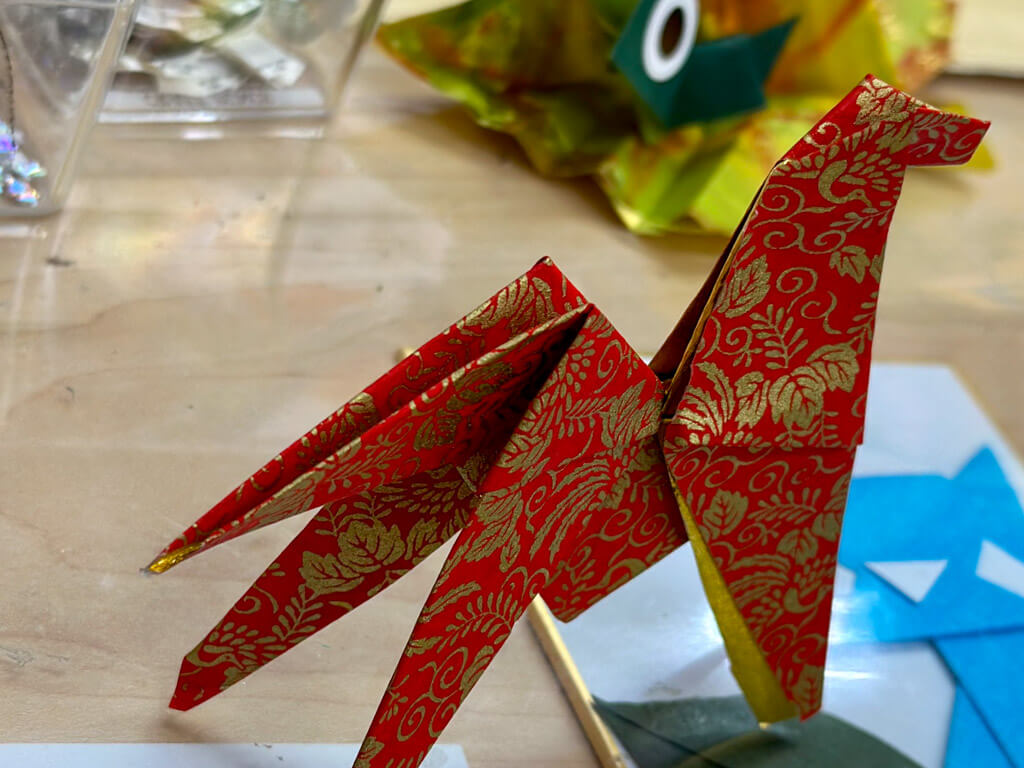 If you have a chance, why don't you visit "Ochanomizu Origami Kaikan"?
Ochanomizu Origami Kaikan