【Asakusa】Asakusa Culture Tourist Information Center – A great place to view Sensoji Temple from above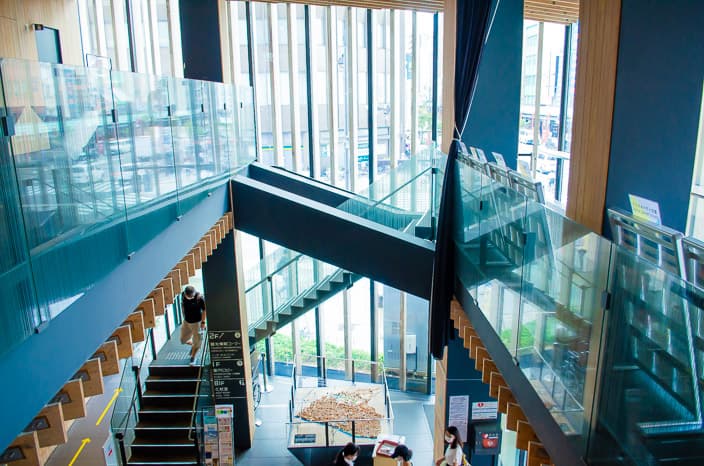 If you visit Sensoji Temple, one of the most popular sightseeing spots in Tokyo, there is an eye-catching building across the street from Kaminarimon. This is the Asakusa Culture Tourist Information Center and you should definitely stop by here. I will introduce it to you in this article.
Please read this about Sensoji Temple
The Asakusa Culture Tourist Information Center, designed by world-renowned architect Kengo Kuma, was opened in 2012. Each of the 8 floors seems to be as if it were a block of single-story buildings stacked onto each other. This design is unique to Kengo Kuma, who continues to pursue "small architecture" rather than "large buildings" made of concrete.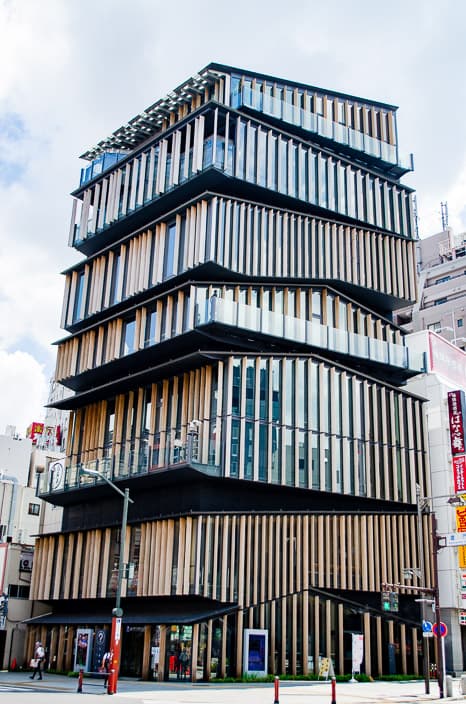 The 1st floor has a tourist information counter and a foreign currency exchange counter, the 2nd floor has a tourist information corner with pamphlets, etc., and the 8th floor has a cafe and terrace.
| | |
| --- | --- |
| 8th floor | Cafe / Viewing Deck |
| 7th floor | Exhibition Space |
| 6th floor | Multipurpose Room |
| 5th & 4th floor | Conference Room / Tourism Volunteer Office |
| 3rd floor | Office / Group Tour Support |
| 2nd floor | Tourist Information / Nursing Room |
| 1st floor | Information Lobby, Foreign Exchange |
| B1st floor | Restroom |
This is what it looks like from the 2nd floor to the 3rd floor. The interior design is made with a slanted roof, and the two floors are connected upwards in a continuous fashion. There is also a wooden artwork on the stairs.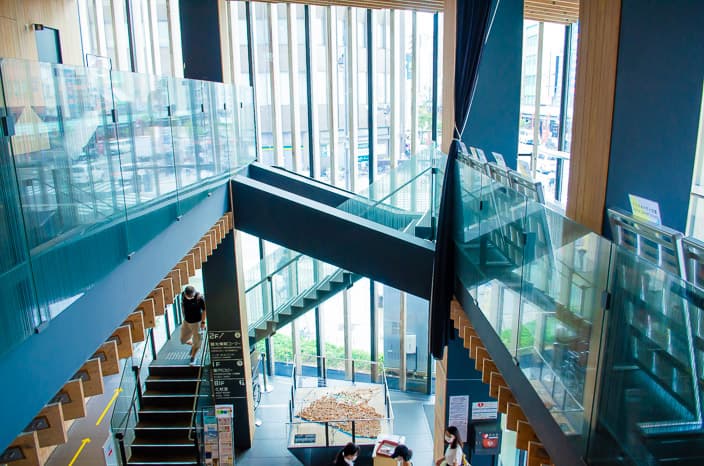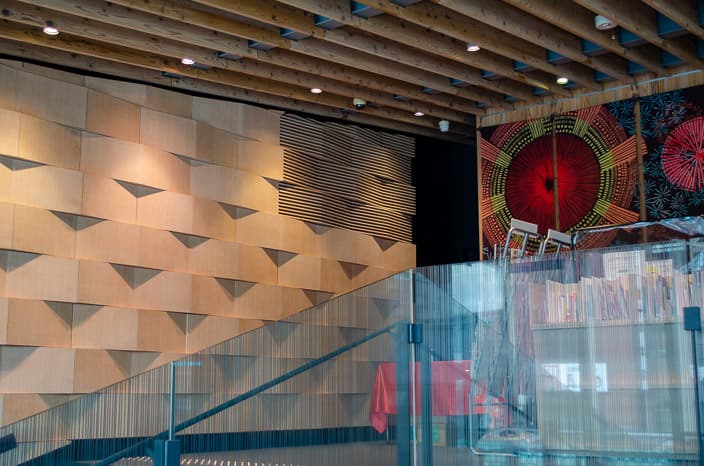 On the 8th floor, there is a cafe called Asakusa Miharashi Cafe and a rest area where you can sit for free.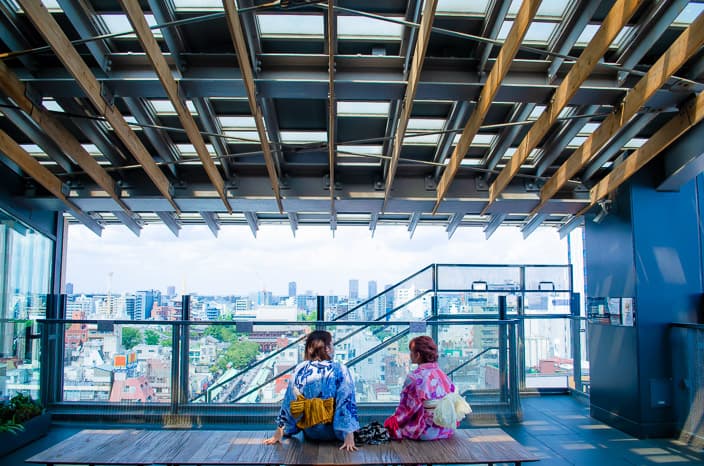 This is Sensoji Temple as seen from Asakusa Miharashi Cafe. You can see everything from Kaminarimon (The main gate) to the main hall (Kannon Hall) from above. It's as if you're looking at a miniature.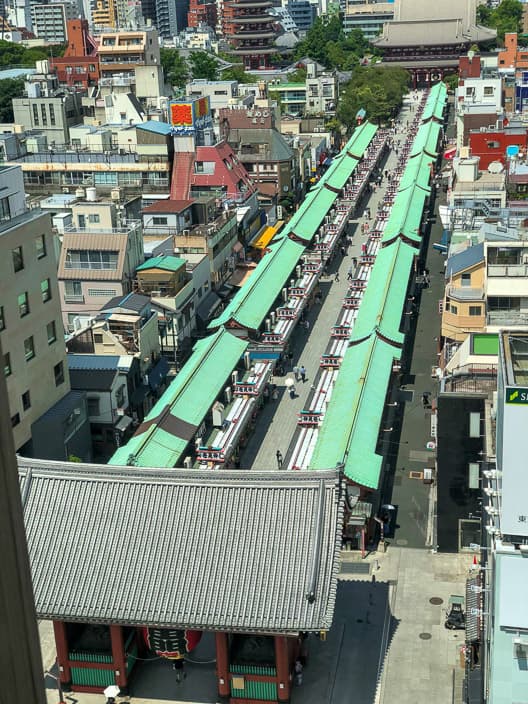 If you look in a different direction, you can also see Tokyo Sky Tree.
I feel like I have the whole view of the Taito-ku district to myself.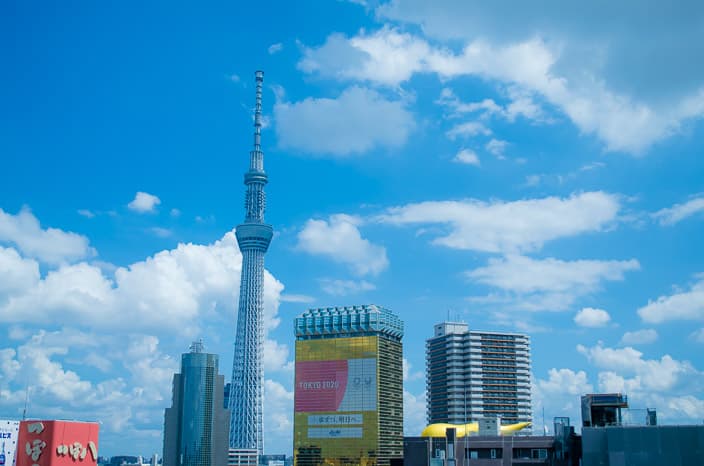 When you get tired of sightseeing in Asakusa, please take a break at the Asakusa Culture Tourist Information Center, where you can enjoy both the architecture and the scenery.
Asakusa Culture Tourist Information Center
Previous Post

Next Post