【Toyama】TOYAMA Kirari – Kengo Kuma's architecture on a day trip from Kanazawa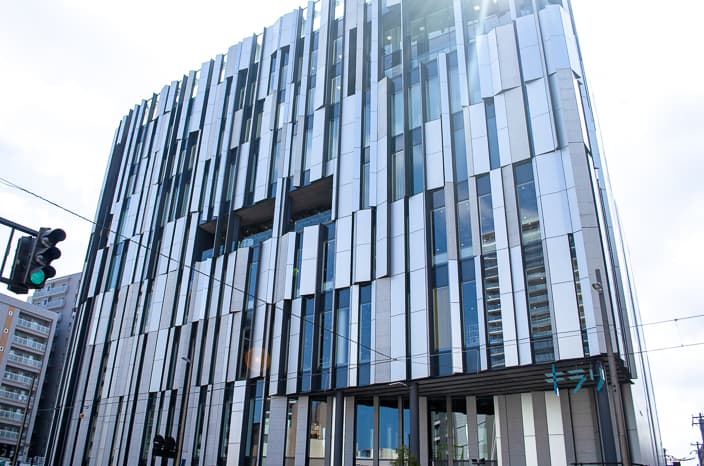 TOYAMA Kirari, is a complex facility located in Toyama City, Toyama Prefecture, opened in August 2015. It houses Toyama City Public Library Main Building, the Toyama Glass Art Museum, a museum shop, a cafe and a bank.
The entire building complex is the work of Kengo Kuma, a world-famous architect, which we have introduced in several other articles on this blog.
The facade and exterior combine different materials such as granite, glass, and aluminum, creating an image reminiscent of the nearby Tateyama mountain range than can be seen on clear days from Toyama city.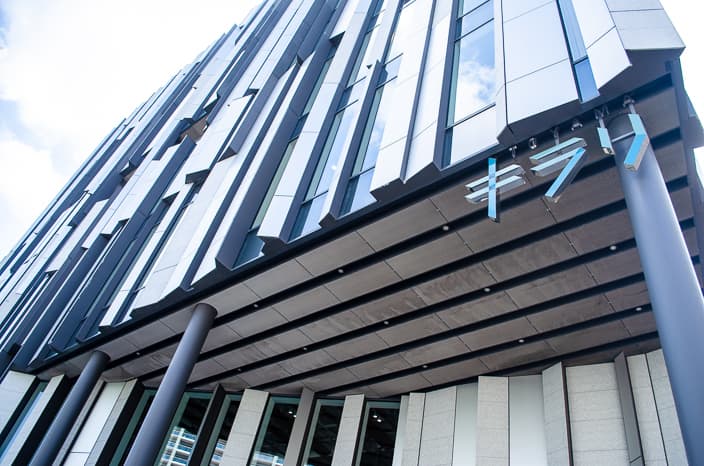 Above is the entrance to the complex and as you can see below, the Toyama Glass Art Museum and the Toyama City Public Library are located next to each other and share a common entrance.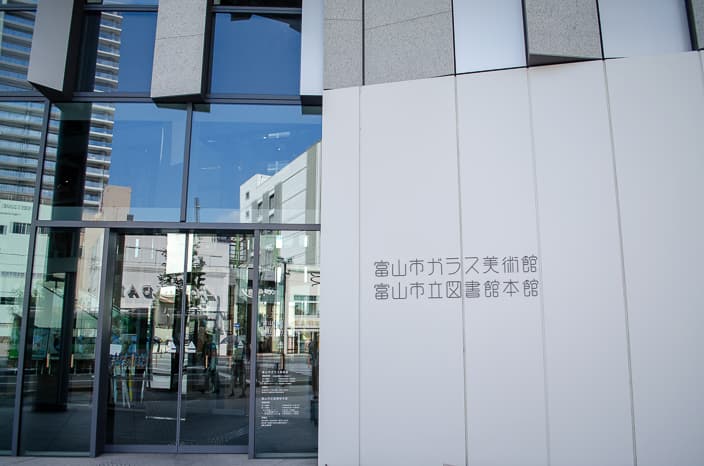 When observing the building from the outside, I didn't really feel Kengo Kuma's touch, but after stepping inside, it definitely looks and feels like it was designed by him.
There is a stairwell to the top floor and the escalators are tiered for more discretion, so it looks beautiful even from below. When you take the escalator up to the second floor, you will discover a beautiful view below!
The wood used is from Toyama prefecture and I like the fact that it was made by the local industry. It is arranged as a louver (feather board).
Please allow me to show you a few photos of Toyama City Public Library.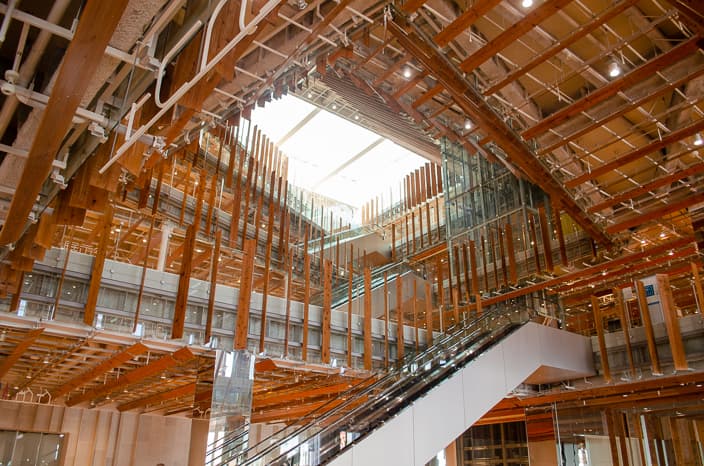 It's a warm and pleasant library with plenty of light. I would have loved to go and study there, when I was a student.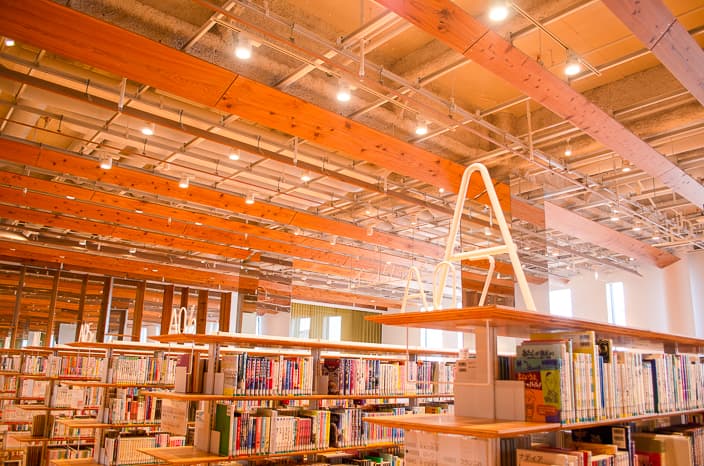 Here you can notice the high ceilings and the overhead wooden louver.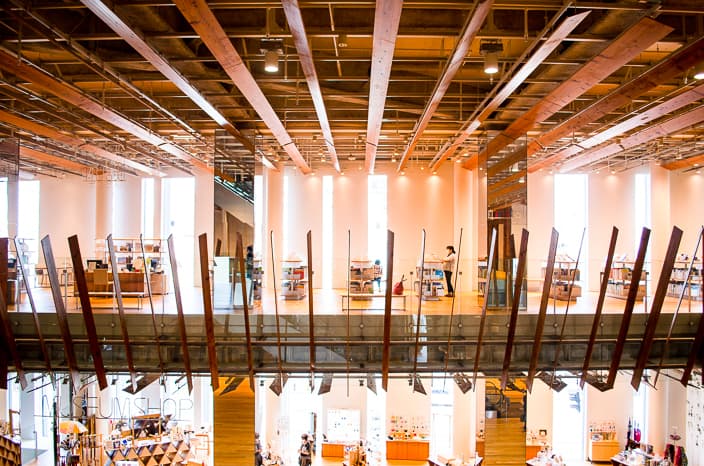 Overlooking the central atrium, these louvers are placed vertically as a reflection of the ceiling and act as "visual rail-guard" to define the space.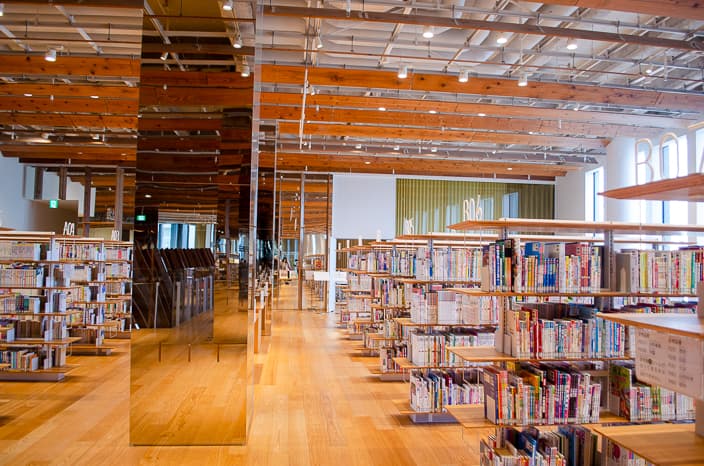 The Toyama City Public Library is a beautiful building and I envy the people of Toyama. I feel that one can be healed just by visiting it, so I would go, even without any special work to do!
Travelers those who have time during their stay in Kanazawa can also visit it as it is within easy reach (only 1 hour by car) and you can combine with a visit to the Toyama Glass Art Museum in the same building. There is no private parking lot, so please use the nearby parking lot (I parked at the grand parking lot across the road).
Toyama City Public Library (in Toyama Kirari)
Address
5-1 Nishi-machi, Toyama-shi, TOYAMA
TEL
076-461-3200
Open Hour
【Sunday – Thursday】9:30 – 19:00
【Friday & Saturday】9:30 – 20:00
Close
The first Wednesday of the month (* The 2nd Wednesday on March & September / * if it's holiday, will be next day)
29th December – 3rd January
Website
https://www.library.toyama.toyama.jp/ (Japanese Only)
Previous Post

Next Post