【Ebisu】Teppanyaki at Westin Hotel Tokyo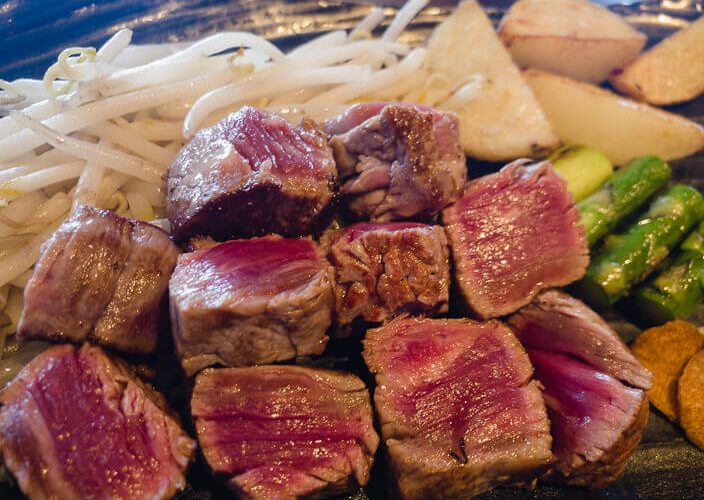 Teppanyaki litterally means "grilled on a hot plate"and when speaking of "Teppanyaki", Japanese people can think of any dish that is cooked on a teppan (iron plate), including Okonomiyaki (Japanese style pizza / pancake) and Yakisoba (Fried noodle). Teppanyaki can also be found on izakaya (pub) menus, and okonomiyaki restaurants often have "Teppan" in their name.
The name "Teppanyaki," which is familiar to Japanese people, is also called "Teppanyaki" overseas, and is one of the most well-known Japanese dishes. However, Teppanyaki as imagined by people overseas refers to a service where steak or seafood is cooked on a teppan in front of you.
This time, I would like to introduce Teppanyaki, one of Japan's most popular dishes, along with what it was like to actually visit the restaurant. I visited the "Teppanyaki Restaurant Yebisu" at the Westin Hotel Tokyo, located about a 10-minute walk from JR Ebisu Station.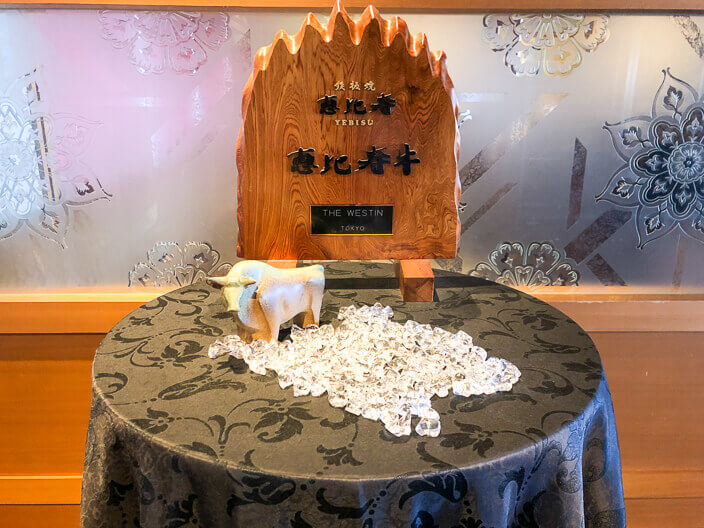 The U-shaped counter is common in teppanyaki restaurants. The chef stands inside and cooks in front of you.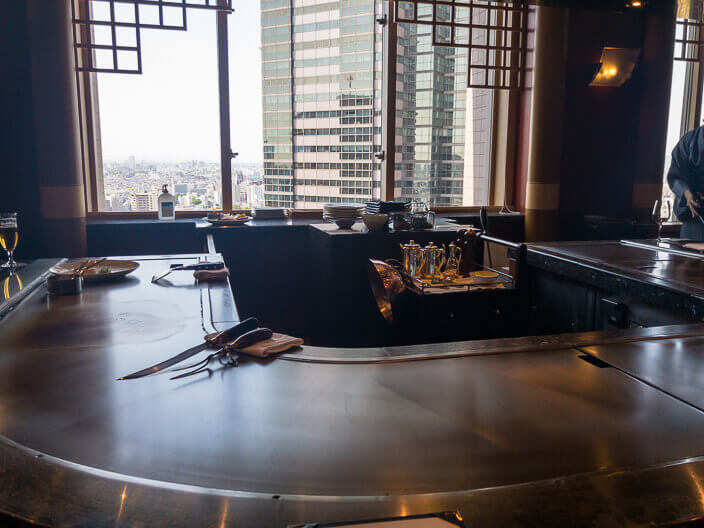 The basic course offers a variety of choice for the ingredients, such as steak, seafood, hamburger steak, and many other dishes. This day, I wanted to eat meat, so I chose sirloin for the steak course.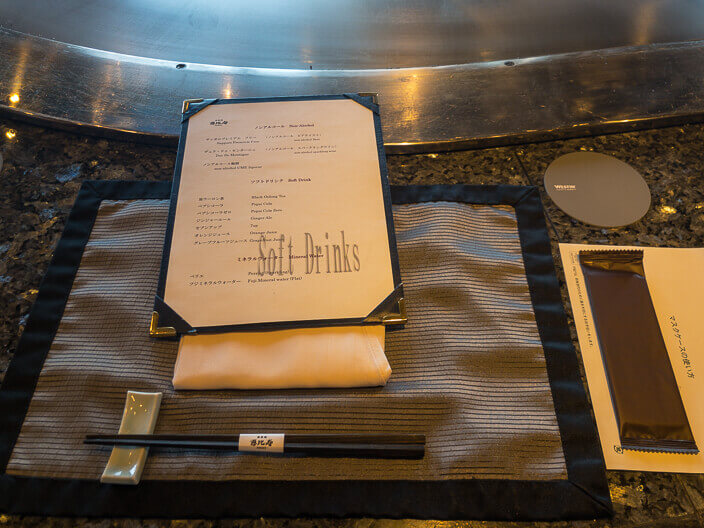 We started with an appetizer. Most of the time, salads are served. This is a small bowl of wasabi greens and carrots.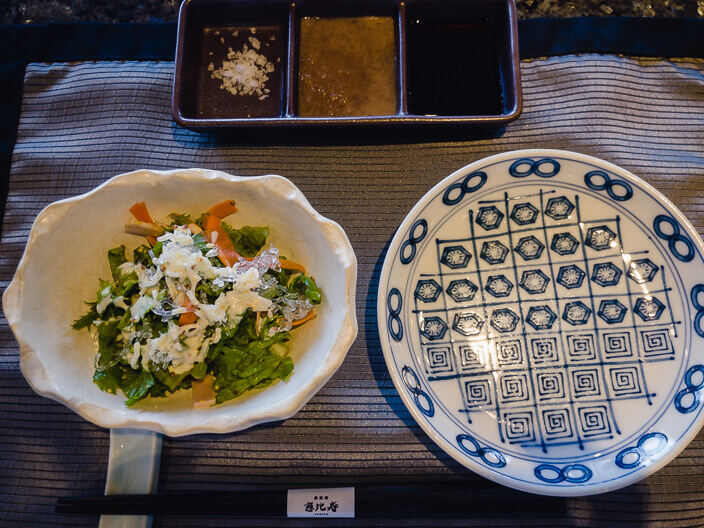 Here are today's ingredients! In addition to the meat, the accompanying vegetables (asparagus, bean sprouts, and potatoes) are grilled right in front of you. I'm looking forward to it!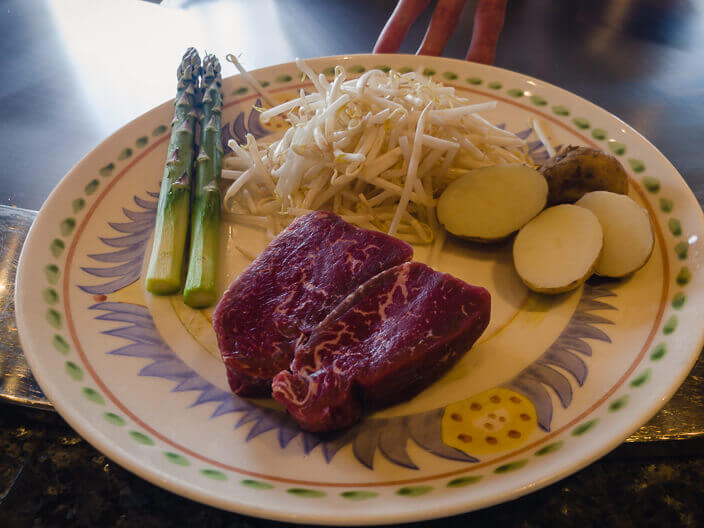 I asked for the meat to be rare, and it was cooked to a nice color.
The chef's handiwork is so beautiful and precise, that I never get tired of watching him cook.
Here's a video of the actual cooking process! (Please note that there will be sound.)
I can't get enough of that sizzling sound!
And here's the finished product. Oh, it looks so good…! (Actually, it was very tender and very tasty.)
There are several sauces available, so you can choose the flavor that best suits your taste.
This time, salt, garlic sauce, and soy sauce (made with beef) were prepared.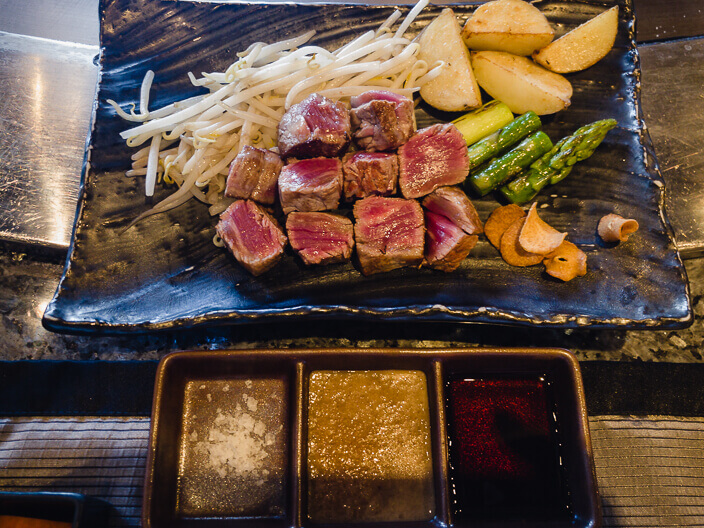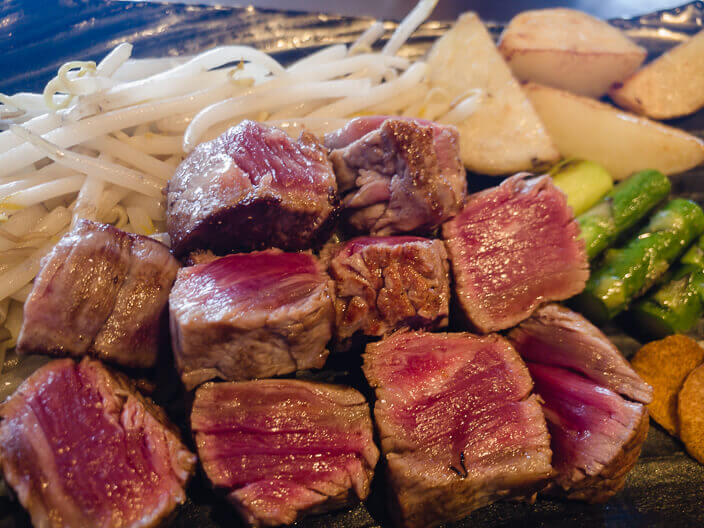 Rice and miso soup are often included in the set at many teppanyaki restaurants. We had white rice this time, but you can also choose to have garlic rice, and I recommend watching the garlic rice being made right in front of you.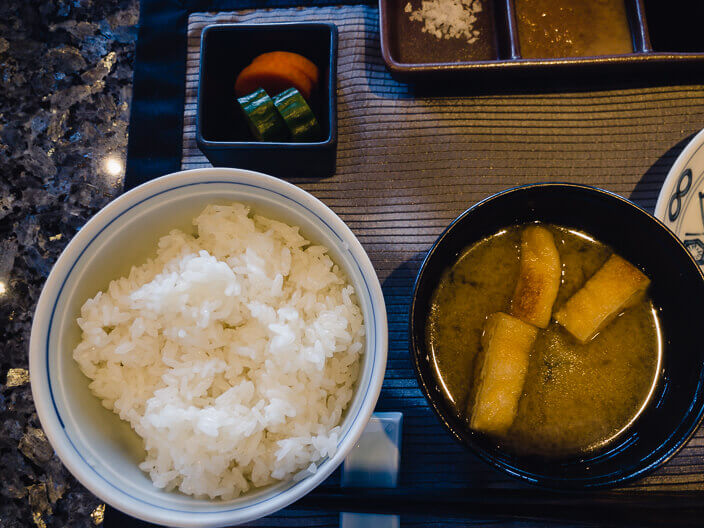 After the meal is over, you can move to a different seat to have dessert and drinks. This time I decided on herbal tea and vanilla ice cream, but there are often several choices, so you can choose your favorite dessert to refresh your palate.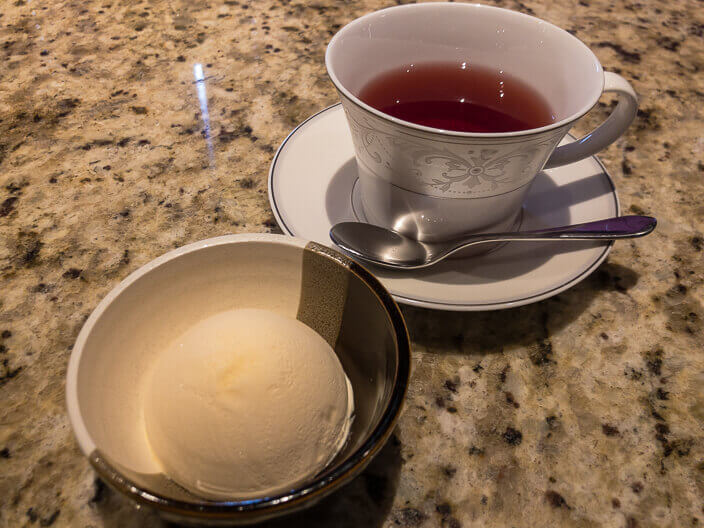 At Ebisu, the restaurant I visited this time, the chef was cleaning the griddle after finishing cooking the steaks. It was very interesting to watch the teppan shine more and more beautifully using a spatula and other nearby tools. I was told that at Ebisu, a cross mark on the teppan is a sign that the cleaning is complete.
What surprised me was that the shiny steel plate has been in use for 27 years. I was amazed to learn that the shiny steel plate has been in use for so long, a feat of careful work and a show of respect for the working tools.
Now, aren't you in the mood for some teppanyaki? How about teppanyaki as a memento of your visit to Japan or as a meal for your anniversary?
Teppanyaki Restaurant Yebisu (at Westin Hotel Tokyo)
Address
22F Westin Hotel Tokyo, Mita, Meguri-ku, TOKYO
TEL
03-5423-7790
Open Hour
【Lunch】11:30 – 15:00
【Dinner】17:30 – 21:30
Seat
50 seats (including 3 private rooms)
* Non-smoking only
Dress Code
Smart Casual (please refrain to put on shorts, running shirt, flip-flops)
Website
https://www.yebisutokyo.com/en/home
Previous Post