【Kanazawa】TILE – Stylish Kaisendon in a 110-year-old machiya – You need a passcode to get in!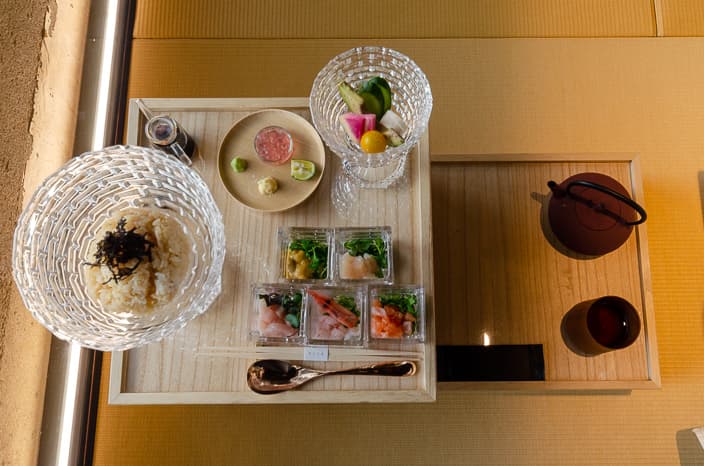 I heard a rumor that there is a restaurant offering a very trendy seafood bowl just a 3-minute walk from Kanazawa Station, the gateway to Kanazawa, and went there!
3 Selected Points
1. The site is Kanazawa, an ancient city with a history dating back to the Edo period and a traditional atmosphere.
The store, housed in a 110-year-old townhouse, is not only "old-fashioned" but also modern and stylish.
Even though the walls are traditional sand walls, they are covered with glass, stylish LED lighting, and are clean and cool.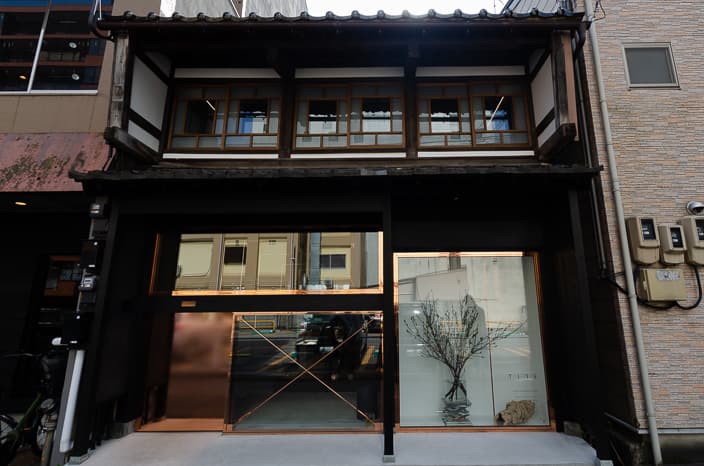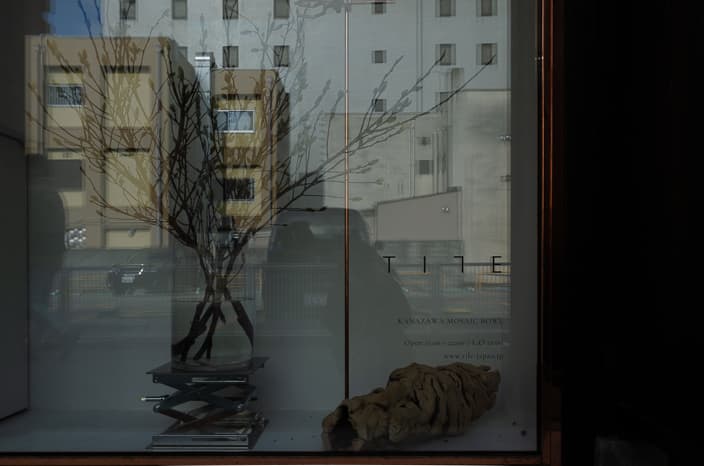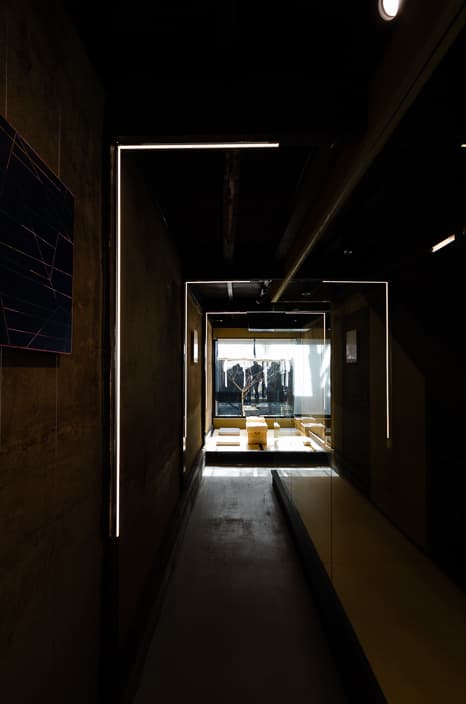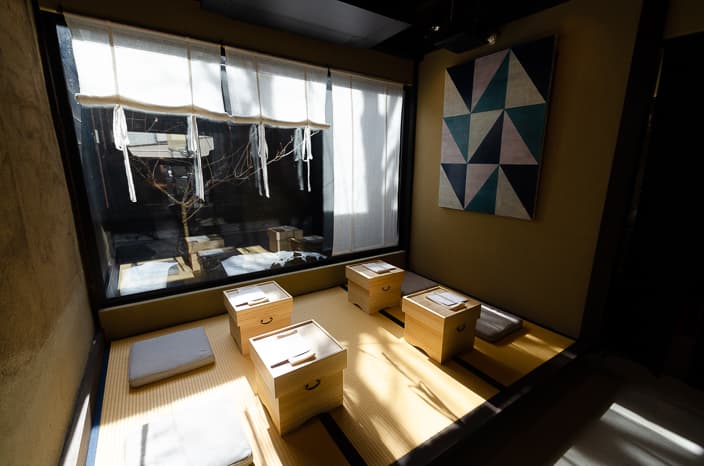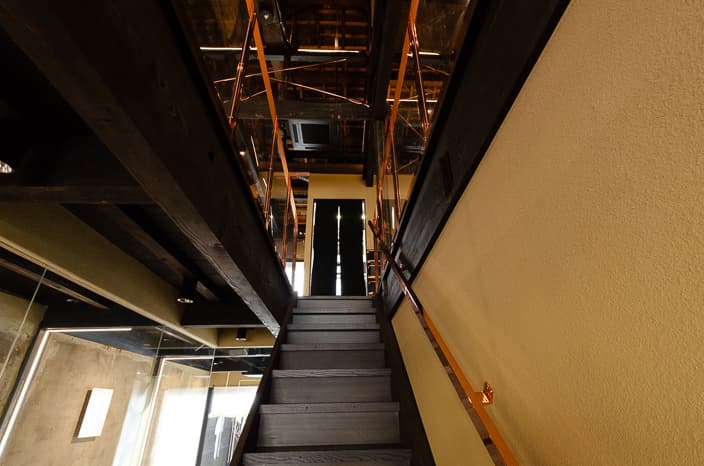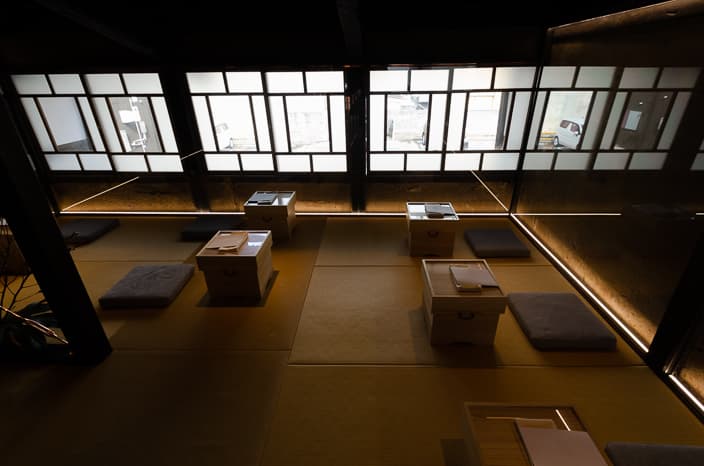 2. Designing "Food" with a completely New Sense of Value based on the theme of "Redefining Tradition"
The menu consists only of kaisendon, but it was interesting to be able to create my own original kaisendon by choosing my favorite ingredients.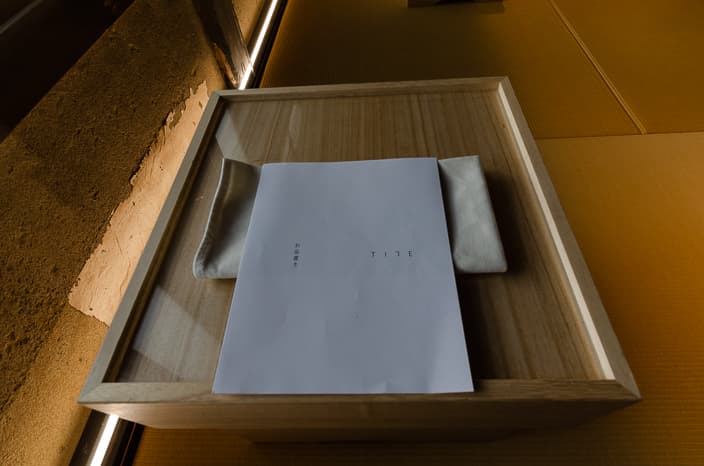 【Kanazawa Mosaic Bowl】
Kanazawa Mosaic Bowl, Monaka Soup & Pickles made in brine and fermented rice bran
5 ingredients – 2.500 yen ( 2,750 )
6 ingredients – 2.800 yen ( 3,080 )
8 ingredients – 3.400 yen ( 3,740 )
You can choose not only seafood, but also roast beef, duck confit, salted fish, and other items not usually included in a kaisendon. In addition to various ingredients, you can also choose the type of rice (red vinegar or white vinegar) and of soup, that come with the set.
I limited myself to five types of ingredient, but I went a little extravagant and added the "dashi chazuke set (330 yen)" to finish off the meal.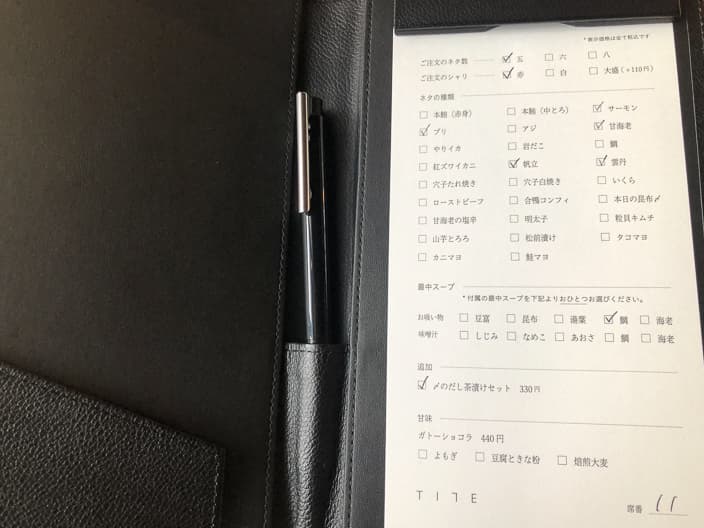 And here's what arrived! Kaisendon in a mosaic bowl, this looks great!
Kanazawa is known for its delicious seafood, so there is no mistaking the freshness and taste of the ingredients.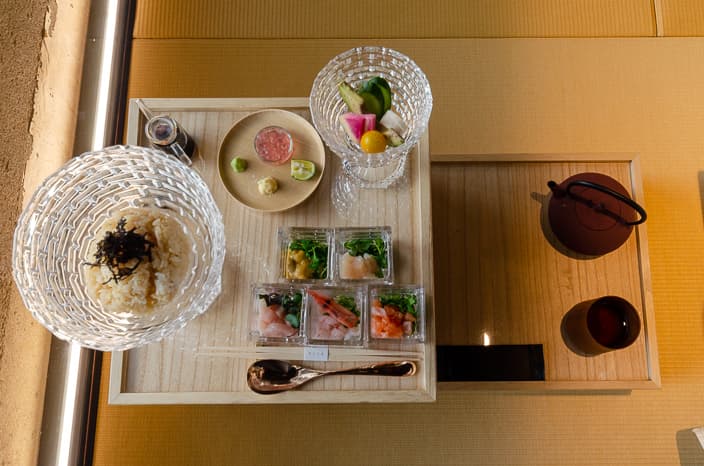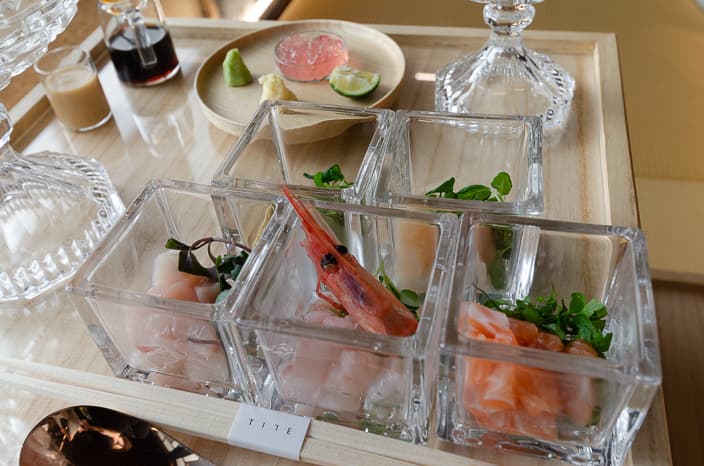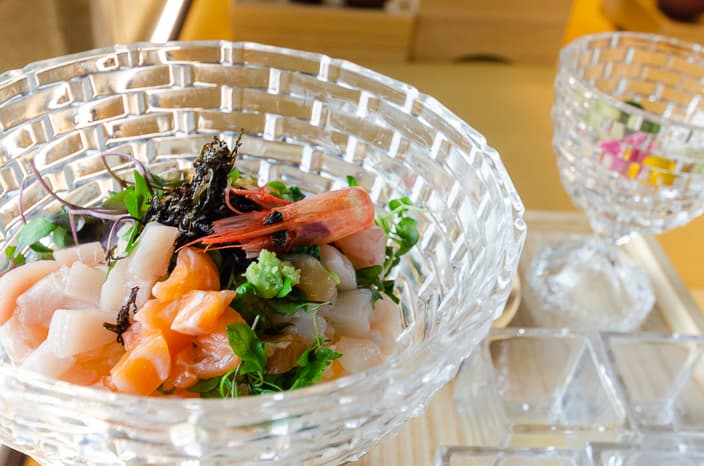 The soup that comes with the set. I love this soup, which is a standard souvenir of Kanazawa!
When you pierce a hole in the middle and pour hot water, the ingredients come out from the inside, while the middle is as tender and sticky as a rice cake. If you have never tried it, please give it a try.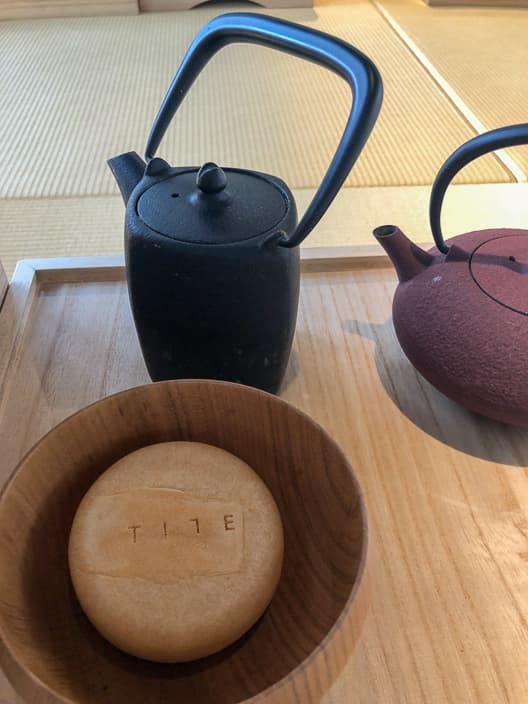 The final touch is dashi chazuke. The staff lady brings a wooden box of dried bonito flakes, and you can add as much as you like. The wasabi and Kaga plum jelly that came with the Kaisendon as condiments were delicious when added.
But personally, I would probably go without the chazuke.
Although, if I were to choose ochazuke, I would probably want to add one more item of fish to go with it.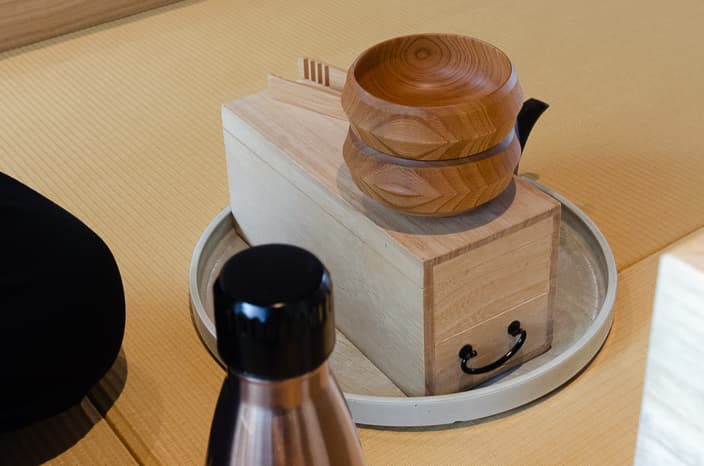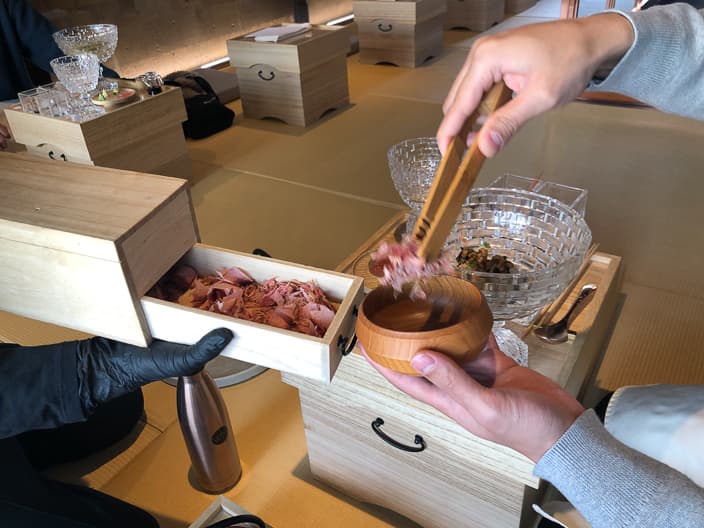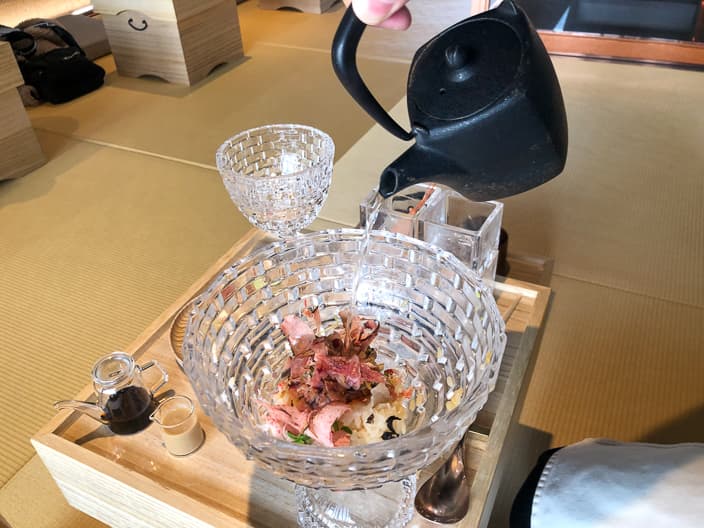 3. Closed and special space
To enter the restaurant, the entrance is not easy to find and you have to enter a pass code, but this makes it feel very private and very exciting.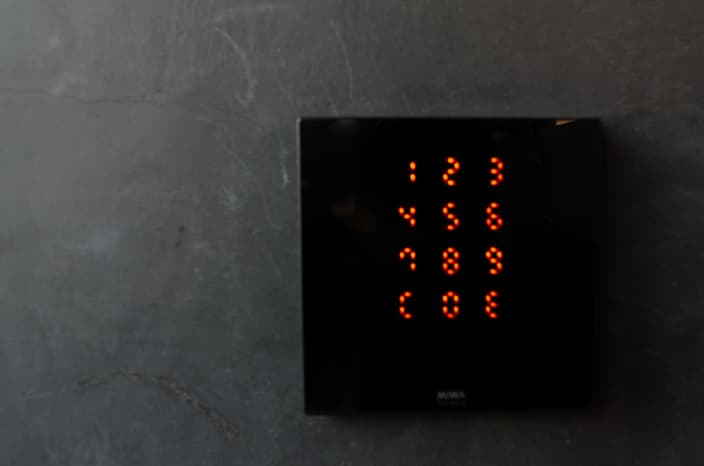 After entering the passcode, the cool pink-gold doors open and you enter the store.
The door is lowered so you have to bend over to get in.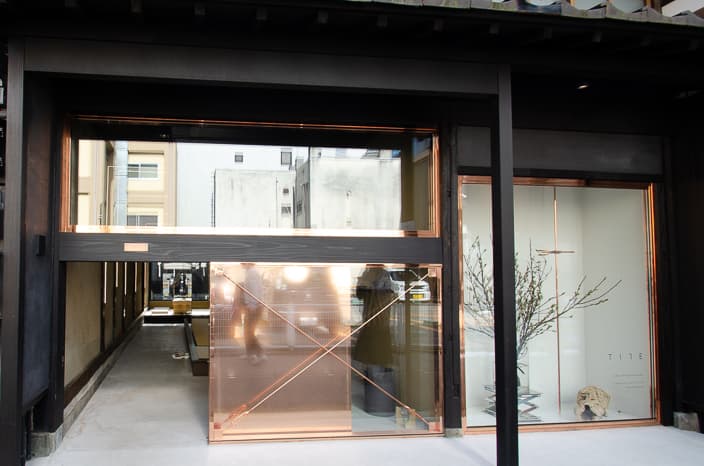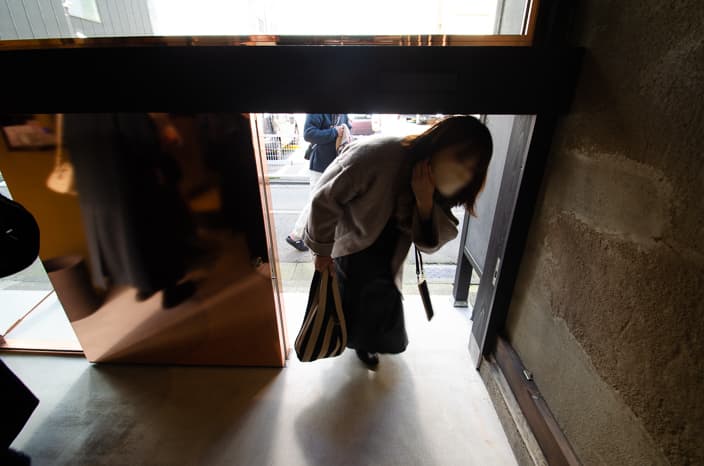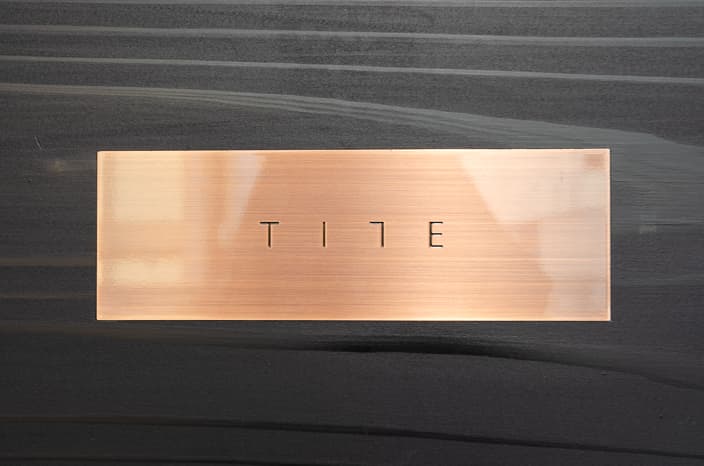 TILE – it mixes tradition and modernity in both Food and Space. It was a very fresh and wonderful space.
Why don't you visit TILE when you are sightseeing in Kanazawa?
TILE
Address
4-18 Konohana-machi, Kanazawa-shi, ISHIKAWA
TEL
076-255-2802
Open Hour
【Lunch】11:00 – 15:00 (L.O. 15:00)
【Dinner】17:00- 22:00 (L.O. 21:00)
Close
Irregular holidays
Website
https://tile-japan.jp/
Previous Post