【Shinjuku】Japan Olympic Museum – Do we really know about Olympic?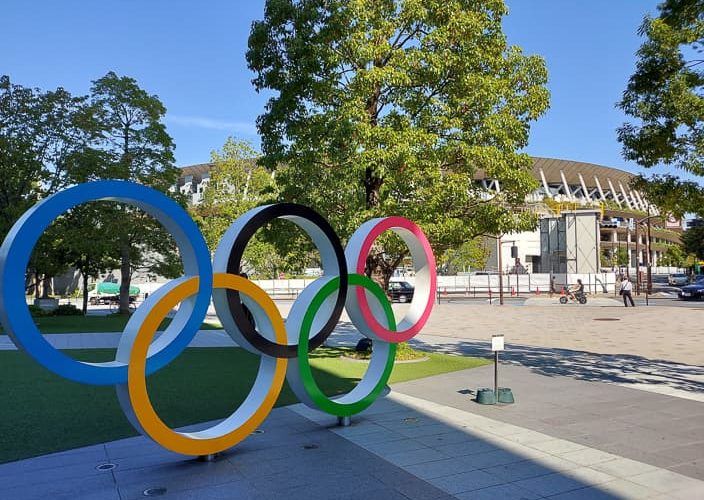 After going through twice & twist and pros & cons, Tokyo Olympic & Paralympic 2020 were held in August to September 2021. I believe all of you had different opinions and views about it…
It was really unfortunate that because of the circumstances, the focus was on do or don't from business/entertainment point of view and never really talked about the Olympic itself. So today, I visit Japan Olympic Museum to learn what the Olympic is… Do you really know about it???
Location
Japan Olympic Museum is on the 1st and 2nd floor of JAPAN SPORT OLYMPIC SQUARE located in Shinjuku – 5 minutes from Subway Ginza Line / Gaien-mae Station. It's next to National Stadium and also Jingu Baseball Stadium.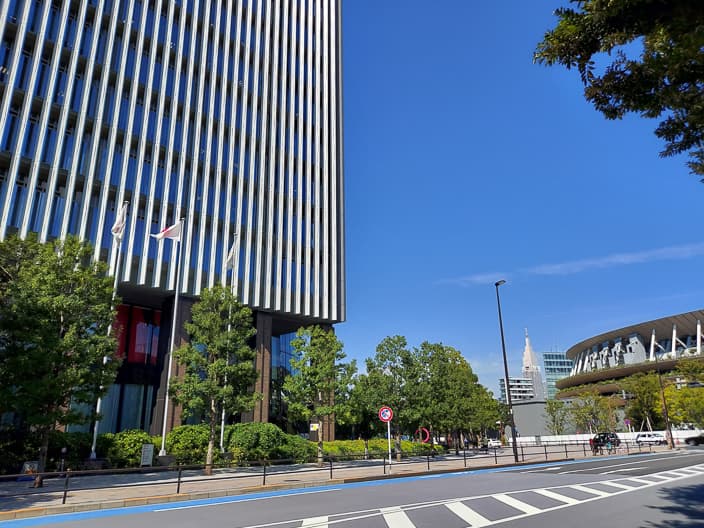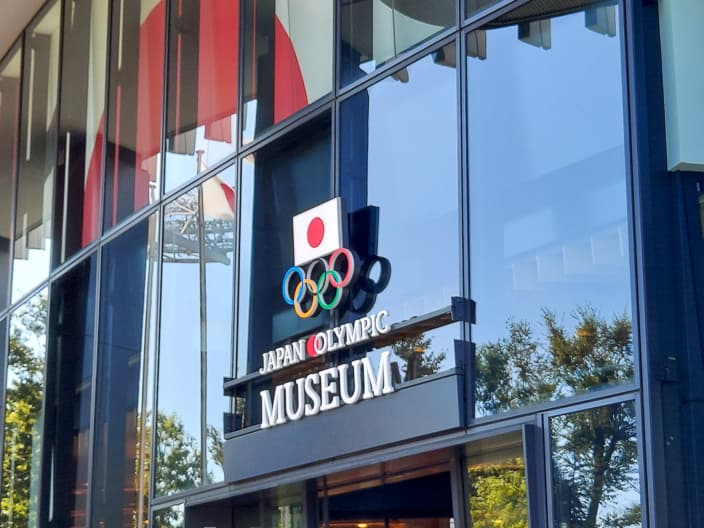 Monument Area
In front of the building and main entrance area, you can find an outdoor exhibition space called Monument Area.
You will see the symbol of Olympic and the statue of Mr. Pierre de Coubertin who is known as the father of the modern Olympic Games. Then you will find torch stand replica of past Olympic games held in Japan – Tokyo in 1964, Sapporo in 1972 and Nagano in 1998.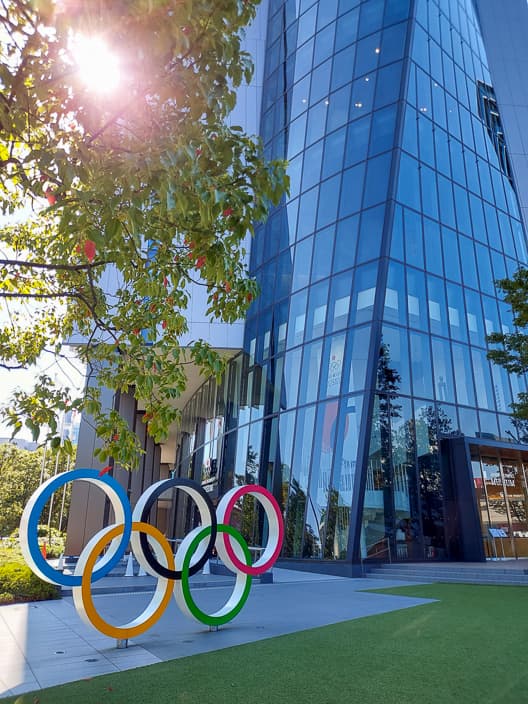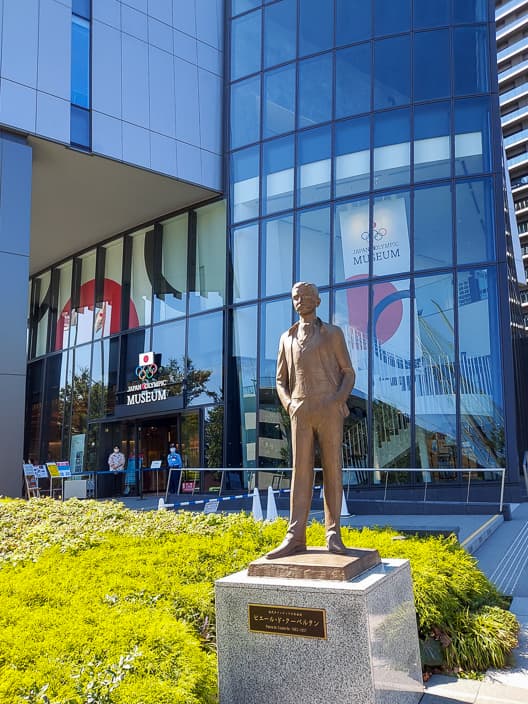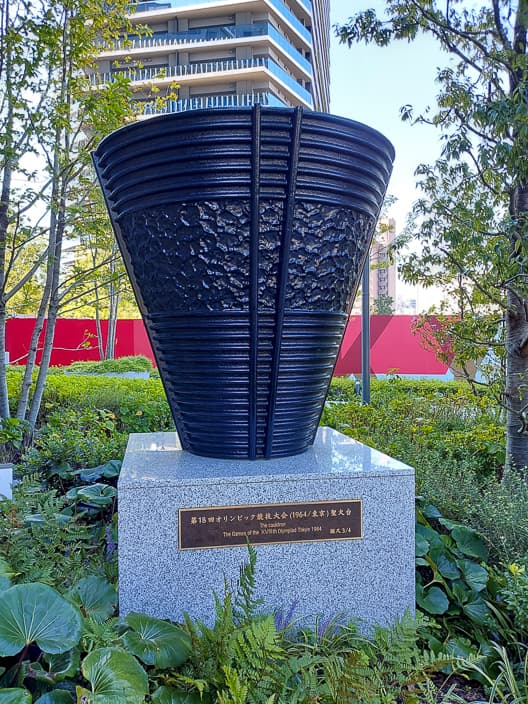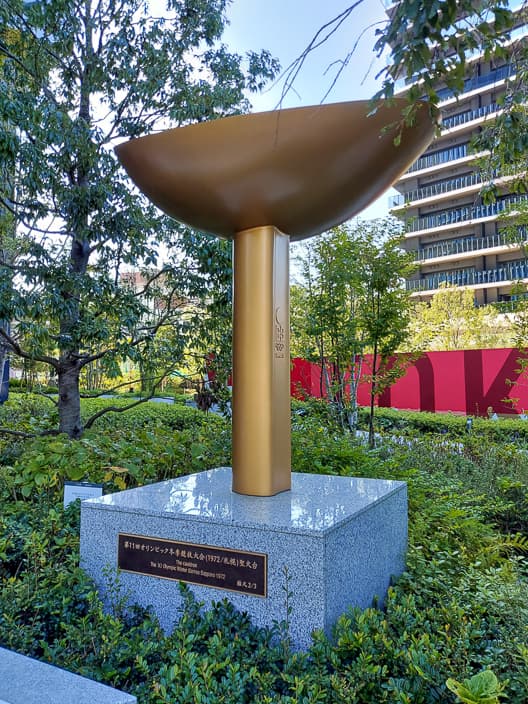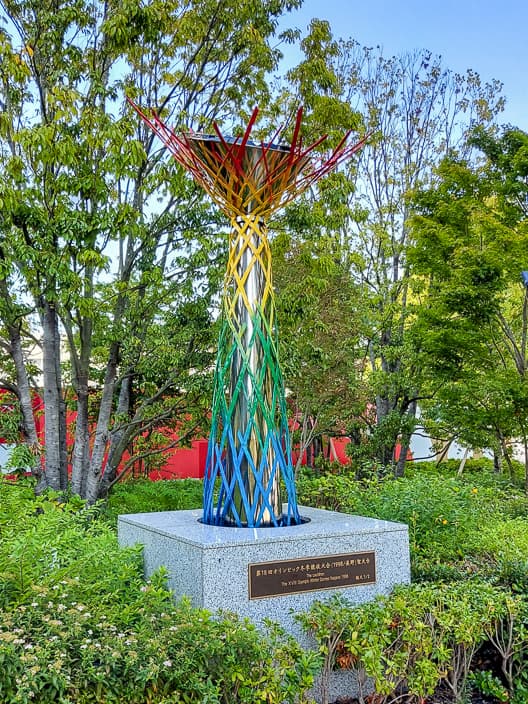 Monument area is covered by lawn so it's nice relaxing place when the weather is great in fact, today, it was sunny comfortable day so kindergarten kids were passing by when they walked. Maybe future a Olympian was there…!!!
2nd floor Exhibition Floor
After entering the museum, you will first go up to the 2nd floor – the Exhibition Floor. The concept is "Discover, Learn, Feel, Try and Think about the Olympic games"
At the introduction area, there is short movie ON and it starts from the message – What is Olympic?"
You have a whole floor with exhibits from its origin, history, stories & anecdotes etc., to find the answer .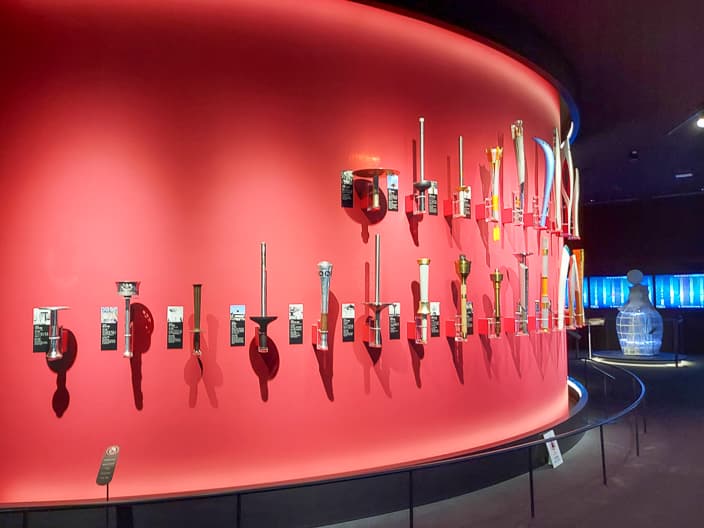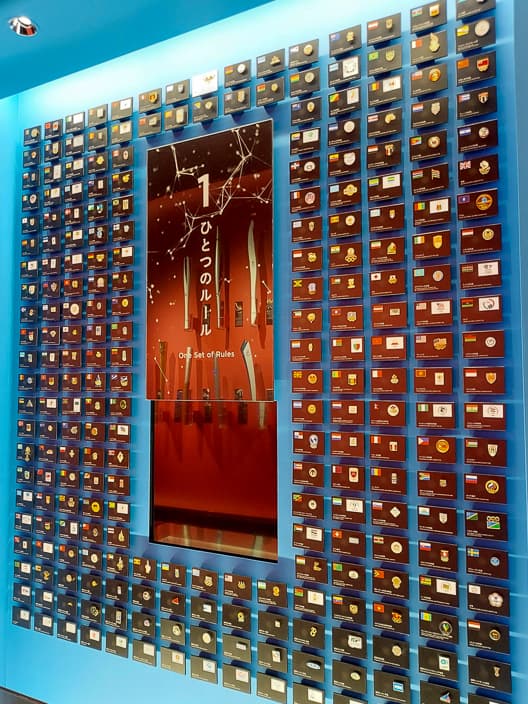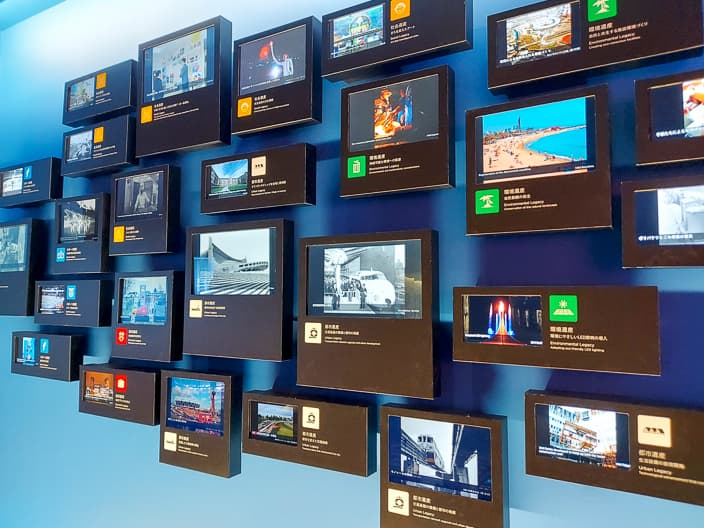 There is one dedicated area where you can find the history of Japan with Olympics – it started from 1940, when the Olympics were originally scheduled to be held in Tokyo but didn't happen because of World War II.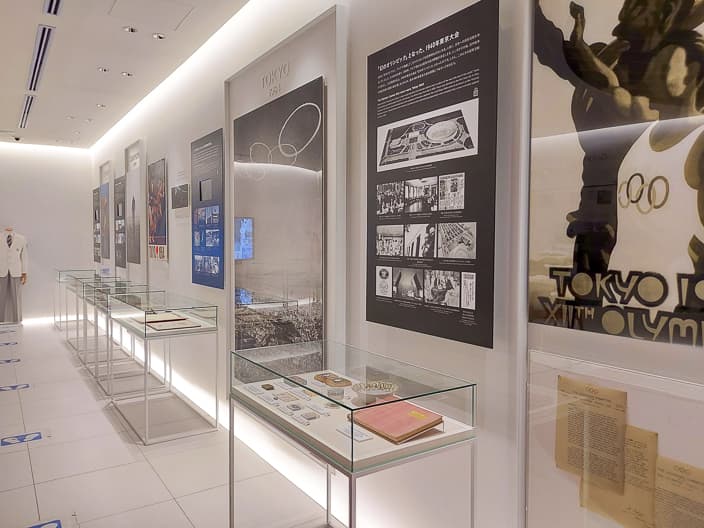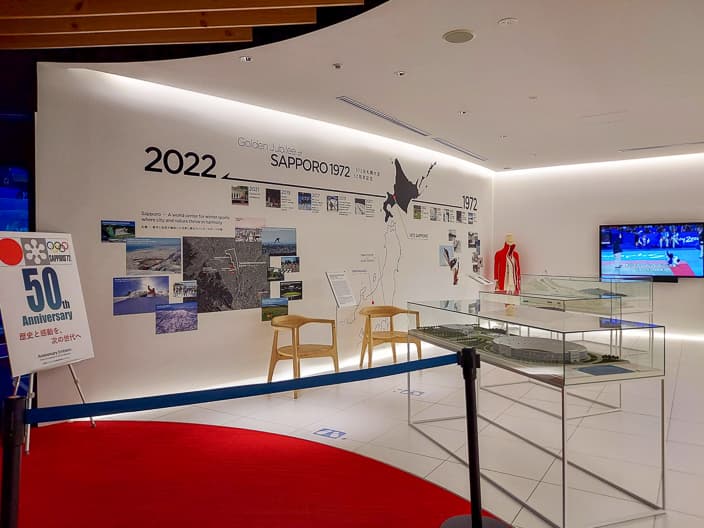 There is also the area where you can see the physical movements of Olympic sports and try to match the physical abilities of Olympians.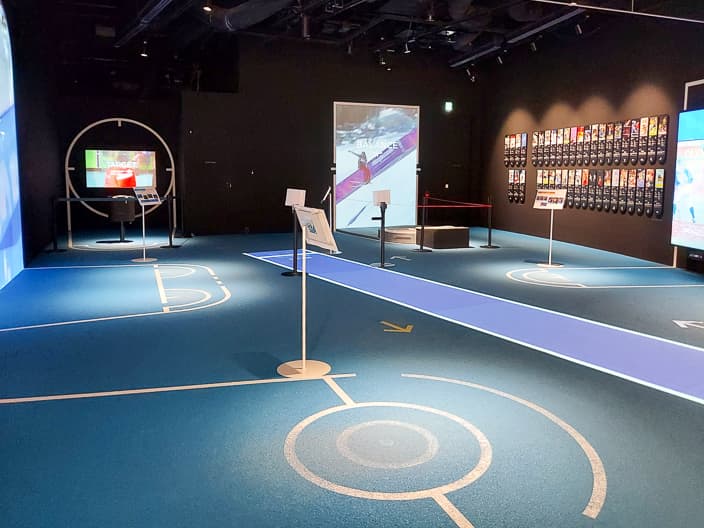 There is actually much, much more to find out about Olympic games!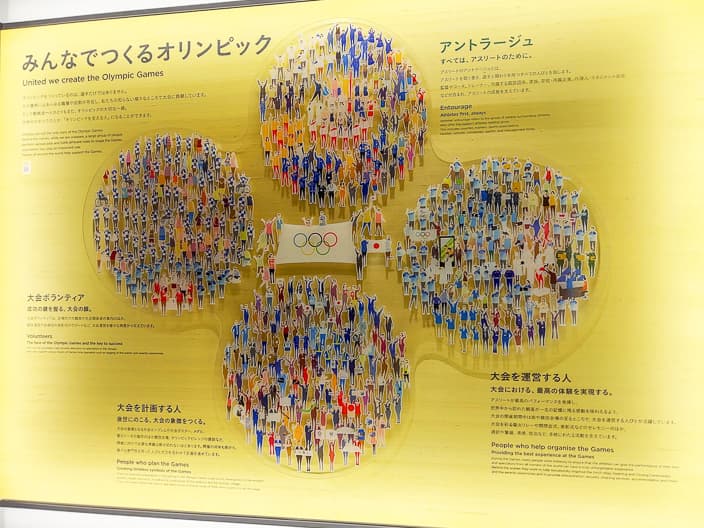 1st floor Welcome Area
"Promotes the Olympic movement from many different viewpoints" is the concept of Welcome Area.
The big theater with athlete's performance got our attention but now… the panel next to it is more eye catchy – Medalist of Tokyo Olympic 2020! Together with it, there is Podium. It was first time to use the podium made by recycle plastic.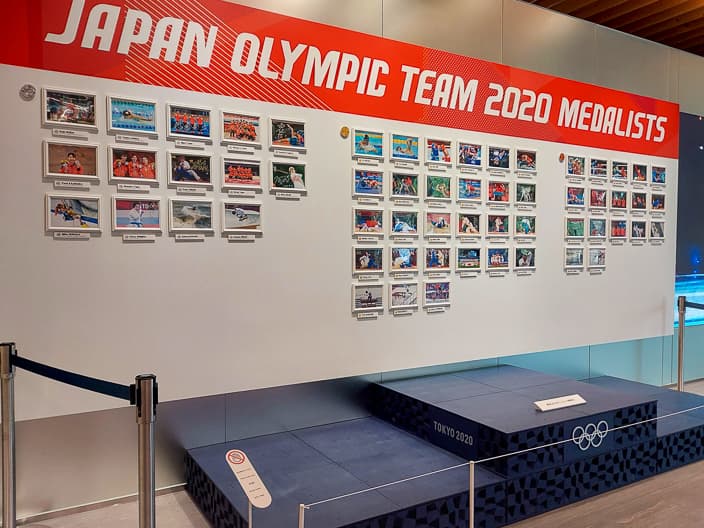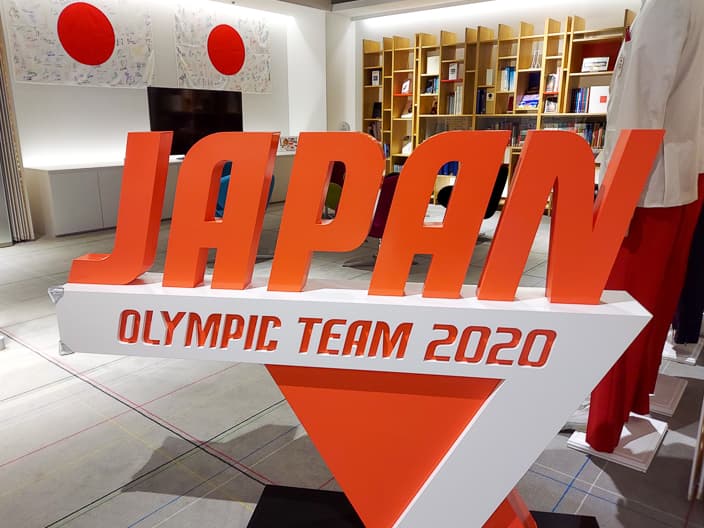 At the entrance of the museum, JOC's mission is presented as below.
The Olympic Games have taught us
that passion touches the heart more than glory.

That humanity is united by something
transcending language and borders.

Olympians have shown us
that mutual respect makes all medals equally valuable.

It is true that the Olympic Games have power.
The power to change people and society for the better.

By supporting Olympians,
we want to share such power with the world.
What is Olympic…
Have you found your own answer?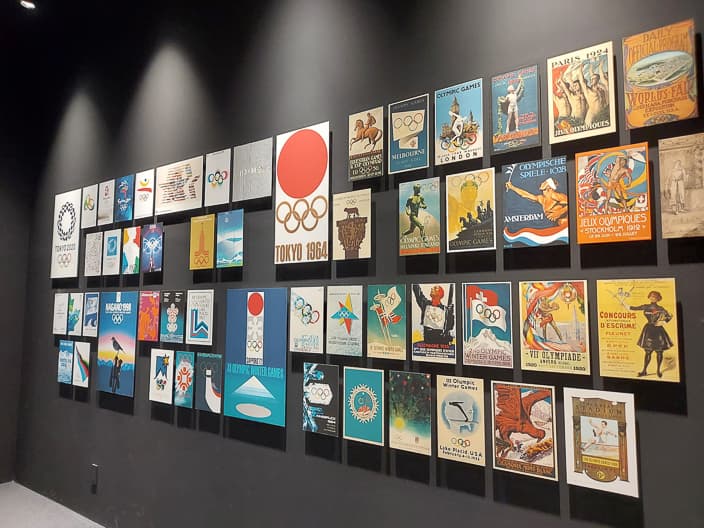 Japan Olympic Museum
Address
JAPAN SPORT OLYMPIC SQUARE 4-2, Kasumigaoka-machi, Shinjuku-ku, TOKYO
TEL
03-6910-5561
Open Hour
10:00 – 17:00 (Last entry at 16:00)
Close
Mondays (If a public holiday is on a Monday, the museum is open and will be closed the following day.)
New Year Period
Preparing new events period
Admission Fee
【Adult】500 yen
【Over 65 years】400 yen
【High school age or lower】Free  
Website
https://japan-olympicmuseum.jp/en/
Previous Post