【Kyoto】Kushikura Kyoto・Oike Honten – Enjoy Yakitori at Traditional Kyoto House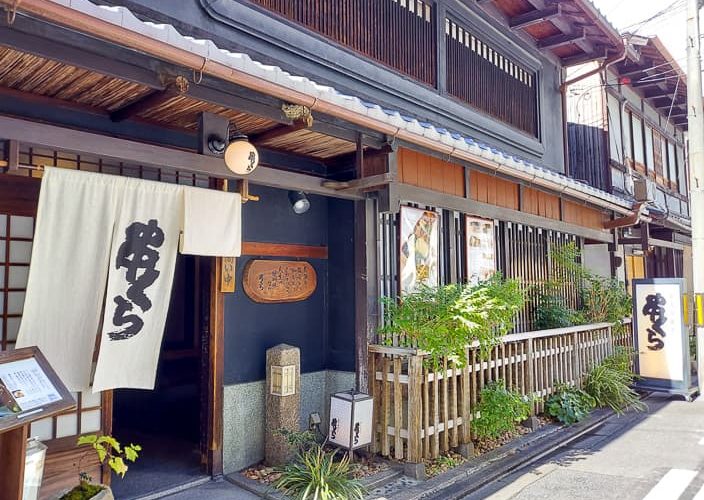 Japanese cuisine is one of the most popular and also highly reputed cuisines in the world. There are many ways to describe the qualities of Japanese cuisine and one of them is to "bring the best out of the ingredients".
There are a lot of amazing cuisines in the world – like The Three Grand Cuisines : French, Turkish and Chinese. Also Italian is part of our daily life and ladies tend to enjoy Thai and Vietnamese, etc. But would do you describe how delicious and great these cuisines are by saying "bring the best out of the ingredients"?
I somehow feel that this description applies only to Japanese cuisine… don't you think so, too?
So today, let's enjoy Yakitori (charcoal grilled chicken) which is one of the Japanese cuisines to experience "bringing the best out of the ingredients".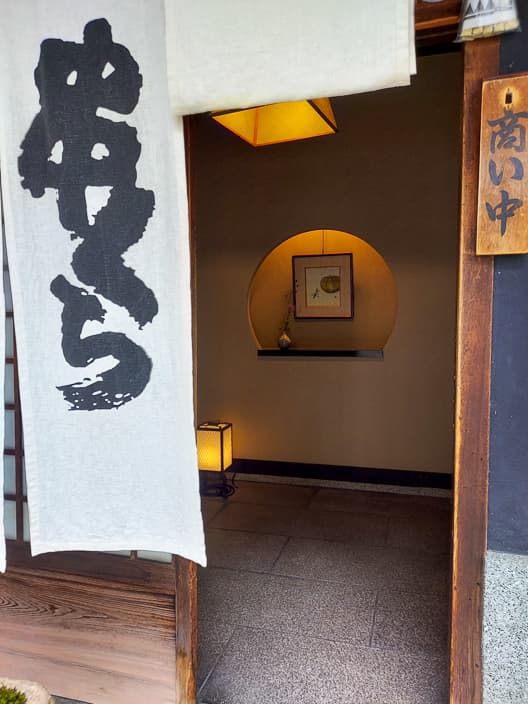 Located in the central area of Kyoto – 100m north from Oike Takakura, you will find a house in traditional Kyoto style, that was built in over 100 years ago. By looking at the entrance, you can already feel the history and it reminds you that you are in Kyoto now!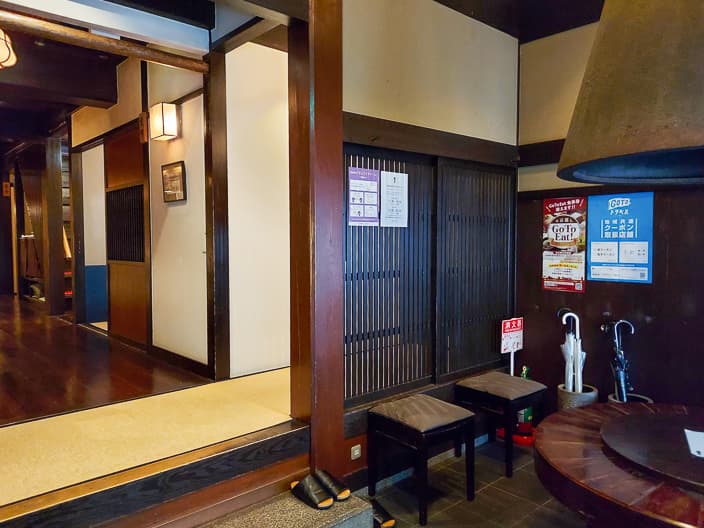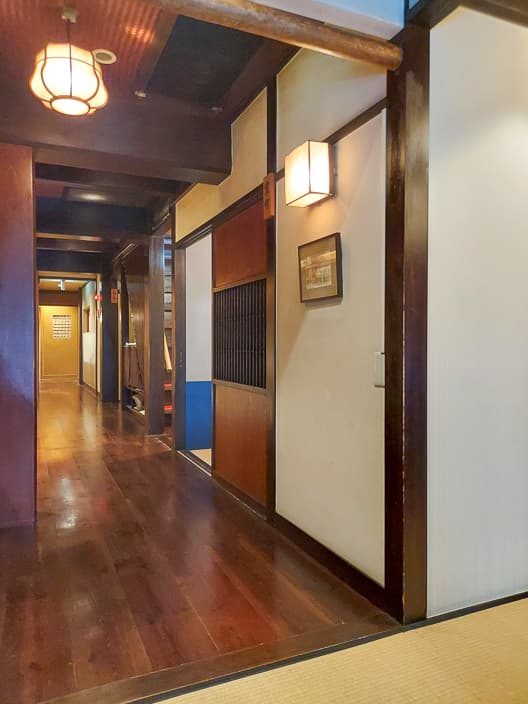 Kyoto Traditional House is called "eel bed" as it is narrow and long in shape, just like the nest or bed of an eel – it's funny, right?
The Kushikura Restaurant has exactly an "eel bed-like" structure. The entrance is small and narrow, but it has depth!
Remove your shoes and enter the restaurant, you will find a long counter sheet on your left hand side. Eat here if you are alone or in a couple and want to see the Chef cooking for you, in front of your eyes!
On your right hand-side, are several semi & private rooms for families or small groups of friends.
Even if it's a Tatami room (Japanese traditional floor), there is space under the table, allowing you to seat leg stretched and comfortably enjoy dining time. In addition, they also have rooms with tables and chairs!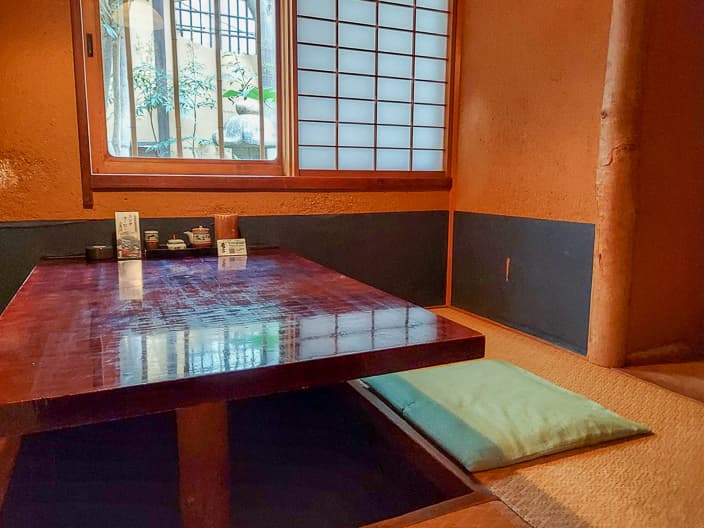 Today, I was seated at the counter – just in front of the charcoal cooking area!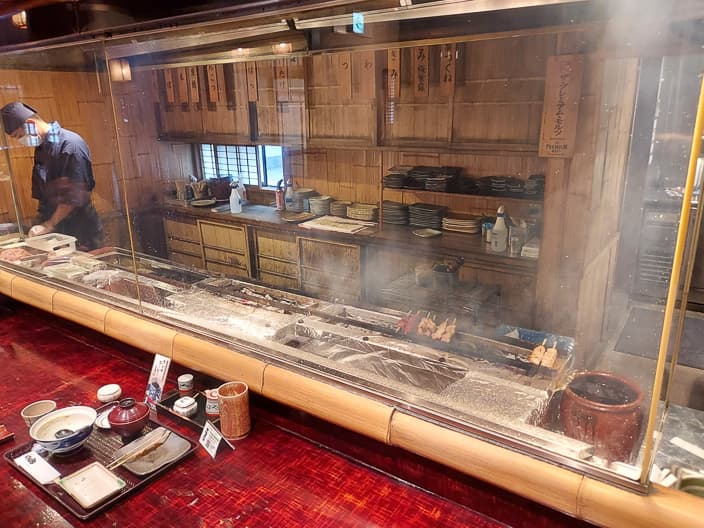 There are 6 different menus for lunch as well as course menu (advance booking required). Besides, you can also order a la carte, so even if you are very hungry, you can satisfy your stomach!
Today, I ordered Oyakodon which is a bowl of rice with chicken and egg. And two additional Yakitori skewers.
Since I was in front of the charcoal cooking area, I enjoyed watching the process. It's so simple – put chicken on a stick, put it on the charcoal to grill, turn it a few times and remove it when it's done. That's all !
But in reality, they carefully control the heat and cooking duration for each pieces and it makes a huge difference – bringing the best out of carefully chosen ingredients. Just impressive!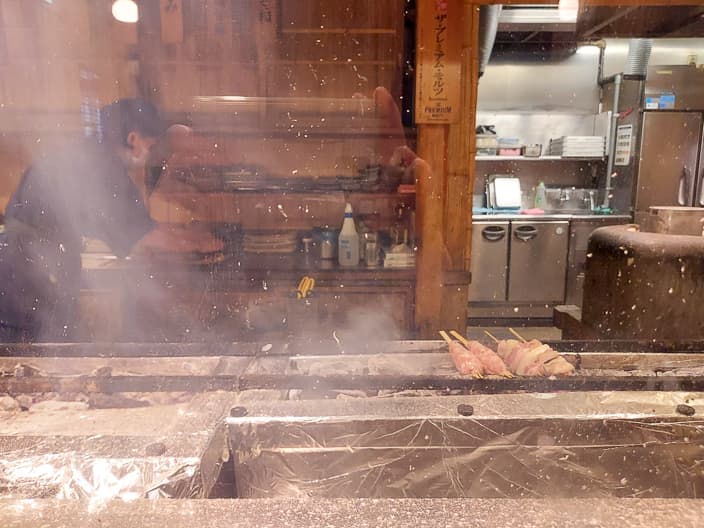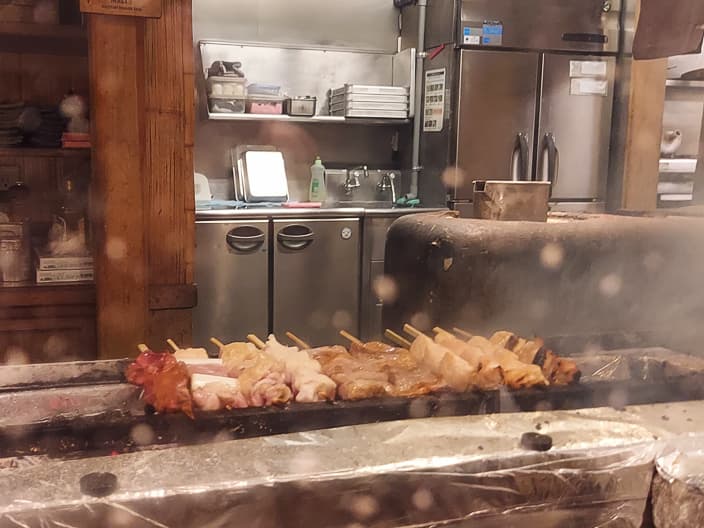 I enjoyed watching those skewers slowly roasting…. but these were not for me!
Then just a few minutes later… I was served my order: Oyakodon!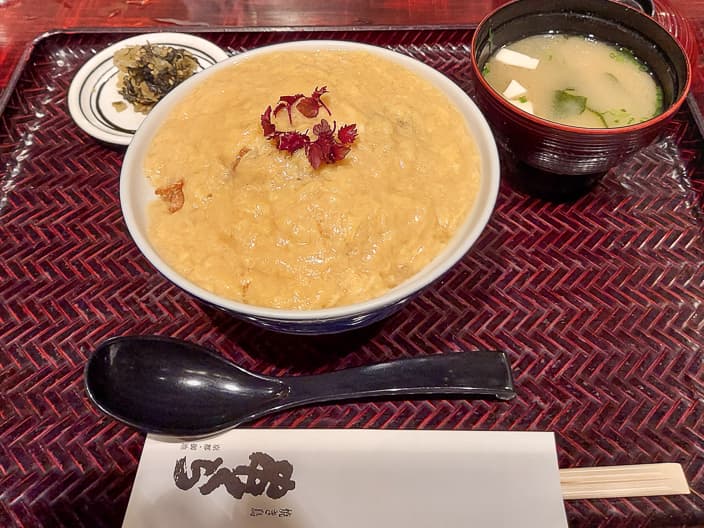 Looks so yummy – grilled and fried chicken under fluffy egg…
And these are the additional ordered grilled chicken – with different toppings: green onion and plum paste.
Yes, indeed I can really taste the best of ingredients!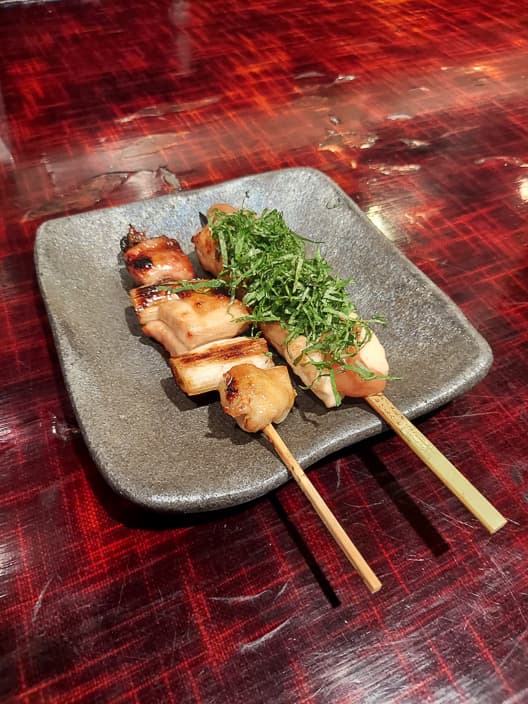 If you visit Kyoto, you should definitely try Kyoto traditional cuisine like Kaiseki, Tofu etc. But if you are looking for a slightly different experience, then Kushikura is where you should go. Enjoy the best ingredient at Kyoto Traditional House – it is also WOW!
Kushikura Kyoto・Oike Honten
Previous Post

Next Post