【Tsukiji】Tsukiji Outer Market – It's a food wonderland!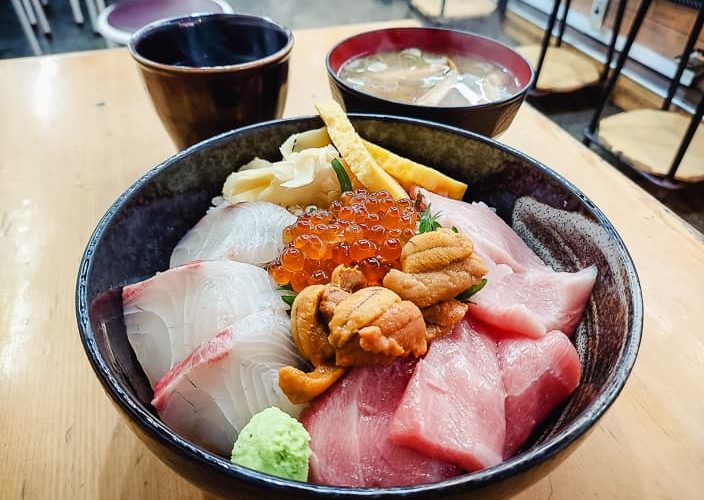 The Tokyo Metropolitan Wholesale Market, commonly known as "Tsukiji" might be the most famous fish market, not only in Tokyo but also in Japan and is famous all over the world. As a matter of fact, it was one one the popular destination for tourists visiting Tokyo for many years.
People usually visited the inner (wholesale) market in the early morning hours and then strolled around the outer market, where countless dried food, restaurant supplies etc. could be found. Thus, the outer market was also a lively place, accessible to anyone at any time.
In 2018, the Tokyo Metropolitan Wholesale Market has been moved from Tsukiji district to a new location in Toyosu area. Still, the Tsukiji Outer Market has stayed and shop owners decided to keep their business there.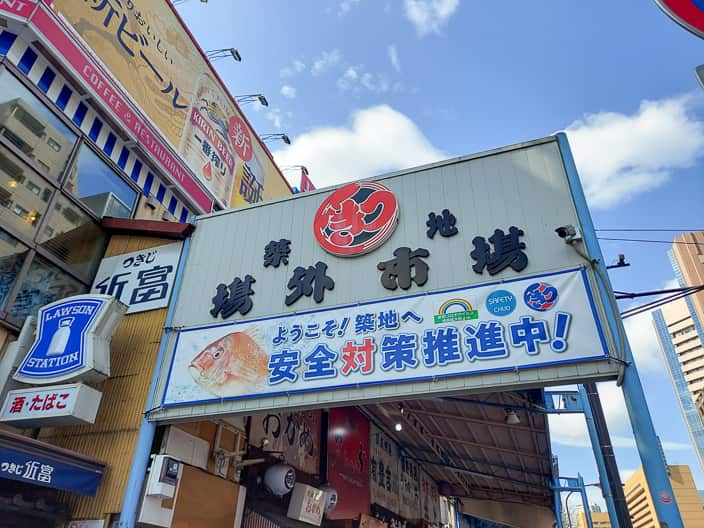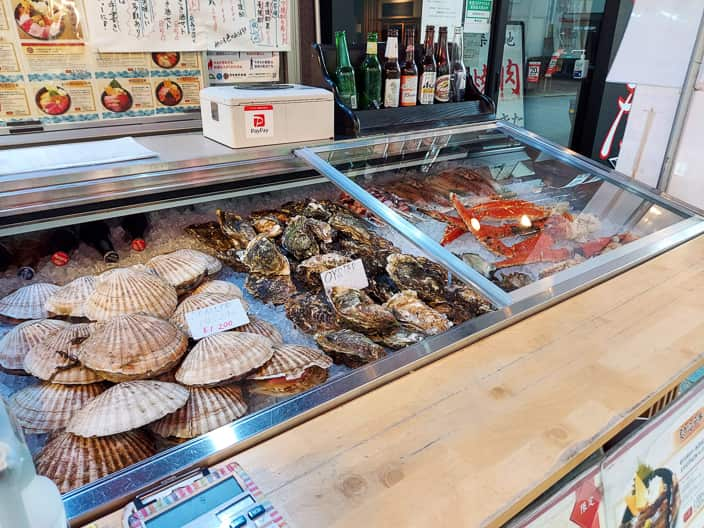 Originally the wholesale market was in Nihonbashi area in Tokyo but it was burn down during the Great Kanto Earthquake in 1923. The market then moved to Tsukiji – it was how the history and story of Tsukiji started.
In the outer market, there are over 400 stores and you can find anything and everything related to food : fish, meat, vegetables, fruits, etc. And of course you can find many places to eat, whether small street stalls or proper restaurants!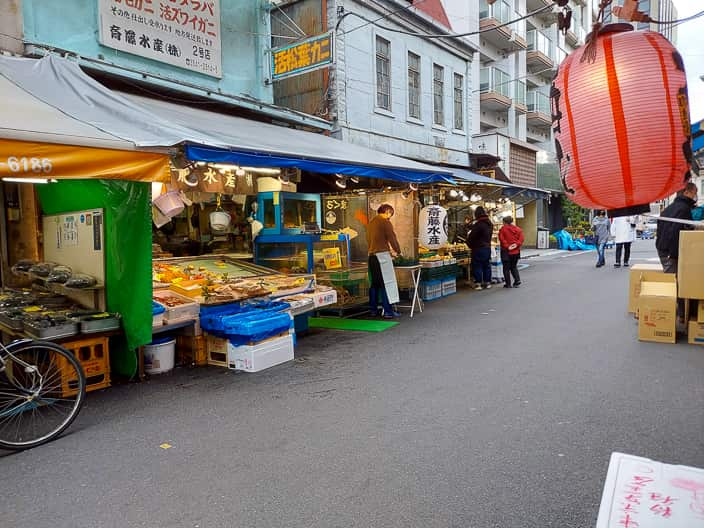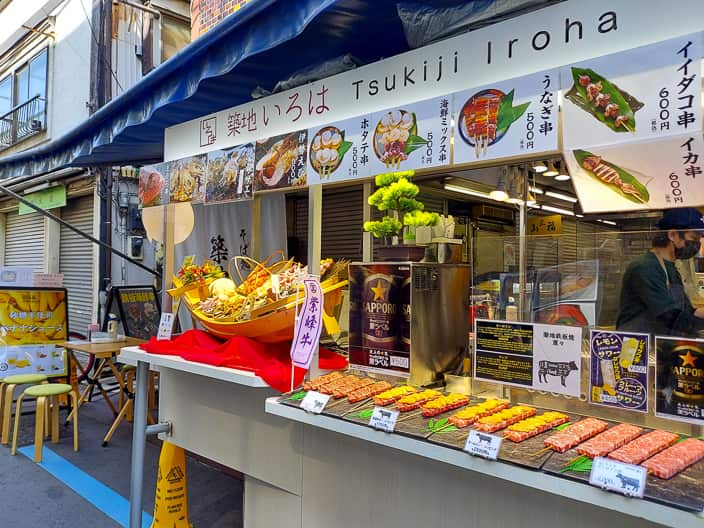 Many stores offer stick food as take-away and it's handy to eat on the go. Out of all of them, I think the Japanese rolled omelet is the most famous and can be considered a signature dish, so why don't I try? It's really Yummy!!!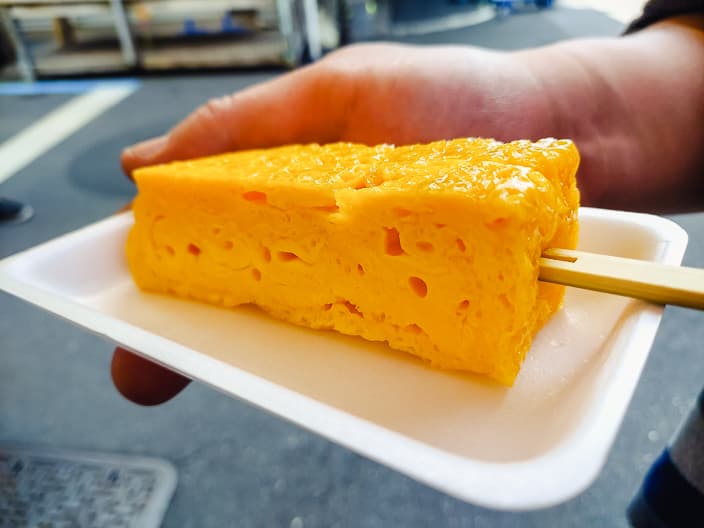 Then of course… I need to eat Kaisen-don – it's a bowl of rice topped with all kinds of fish sashimi and one of my favorite! The menus has tons of attractive options and it drove me crazy as I couldn't choose, but today, I ordered 4 gorgeous different toppings : Fatty tuna, Amberjack, Sea urchin and Salmon roe.
You will experience the fish melting in your mouth… it's really melting, no need to chew!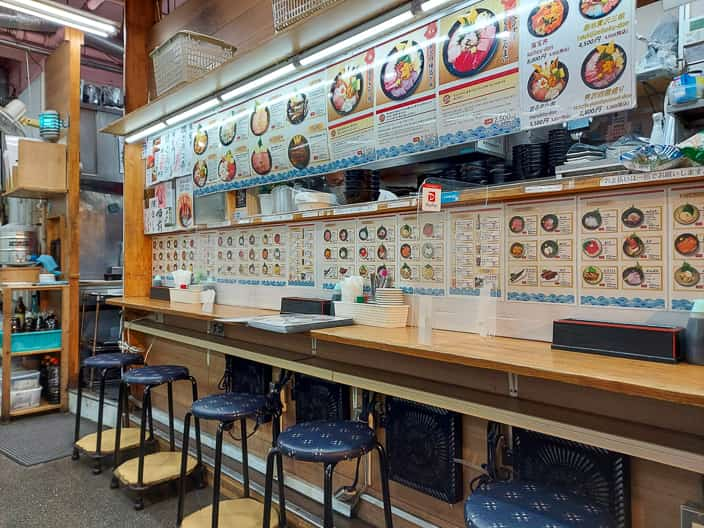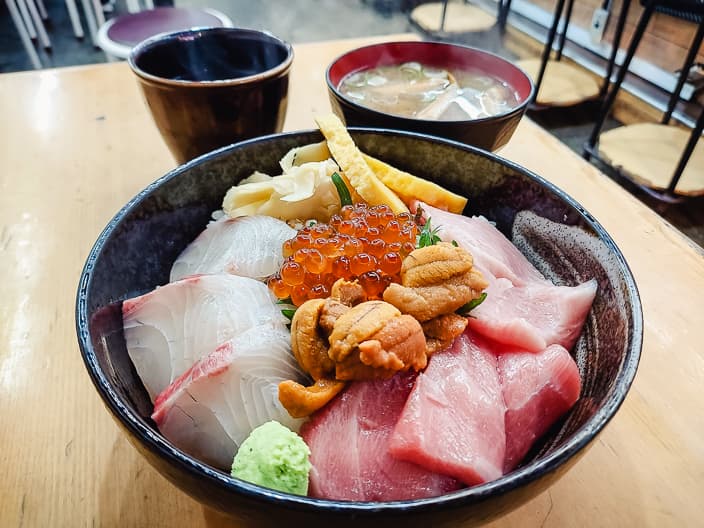 After enjoying a delicious meal, I visited Namiyoke Jinja Shrine which is located on the corner of Tsukiji Outer market. It's a small shrine popular for the locals of Tsukiji, as it is dedicated to a deity protecting fishermen and all businesses related to the sea.
I prayed to give Thanks for the great food and Hope for a peaceful future…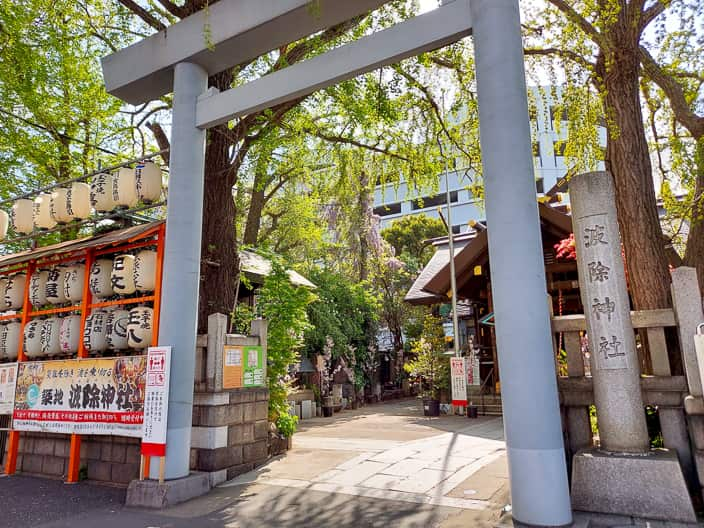 Last but not least… Tsukiji Outer market is still a wholesale market for all food professionals and not just a tourist or shopping attraction. So please respect the rules, don't bother them during their business and enjoy the culture there!
Tsukiji Outer Market
| | |
| --- | --- |
| Address | 4, Tsukiji, Chuo-ku, TOKYO |
| Open Hour | Each store has own opening schedule but generally, it follows the opening schedule of Tokyo Metropolitan Wholesale Market. |
| Website | https://www.tsukiji.or.jp/english/ |
Previous Post

Next Post