【Ginza】Hyatt Centric Ginza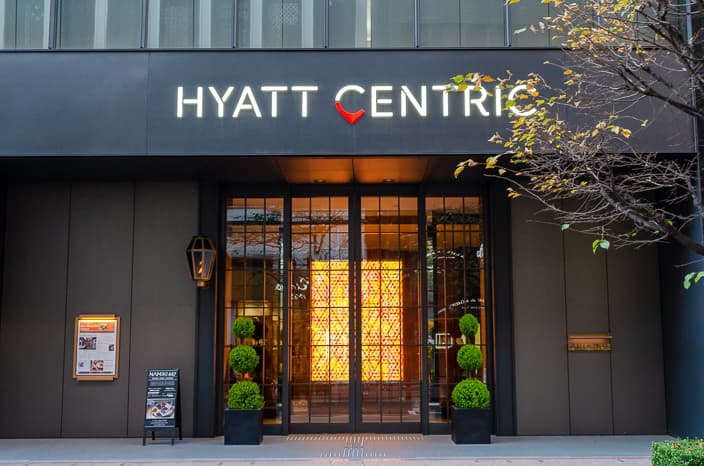 Even if you don't live in Tokyo or in Japan, many of you know the area called Ginza – Famous all over the world as the symbolic area of Sophistication and Luxury in Japan.
Since 2018, we have a new iconic hotel in Ginza – Hyatt Centric Ginza!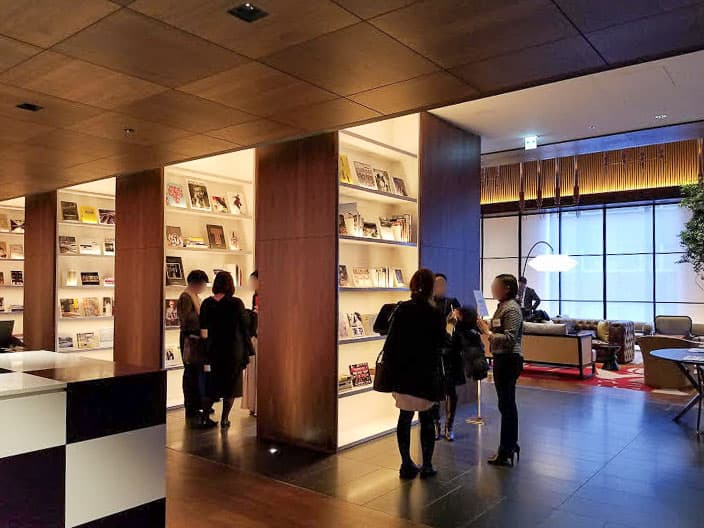 Surprisingly, until now, there were no high quality, sophisticated hotels in Ginza – almost all hotels in the area were more simple B&B style.
In good location, safe and clean environment, practically well-designed – small – rooms with basic facilities – this is the description of these hotels. Of course many visitors have full schedules and not much time to stay in the hotel except when sleeping, so these basic accommodations can be enough… But there is also someone like YOU who wants to enjoy a brief moment yet with style & quality: this is Hyatt Centric Ginza's concept.
Originally, the building was the HeadQuarter of a Newspaper company and you can still see these academic elements in the contemporary concept interior. It shows that they welcome the jetsetter & trendsetter who always learn and respect different culture through the travel.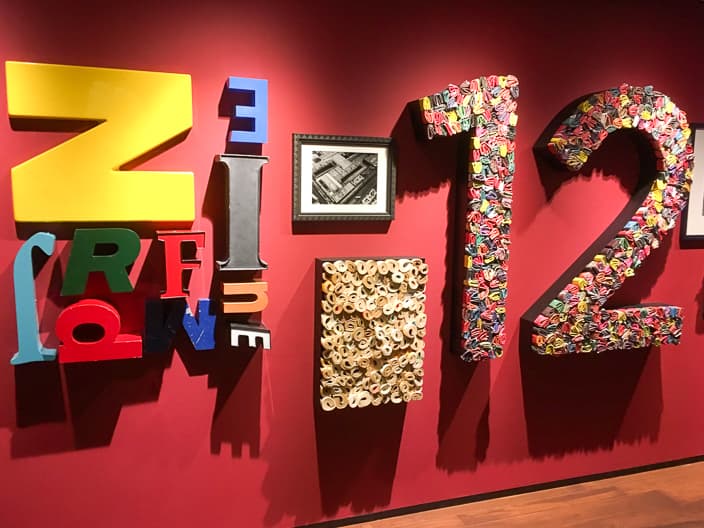 Once you enter the room, you feel you are still in a contemporary space. It is bright & modern, with touches of colors and accents reminding you are in Ginza, Japan.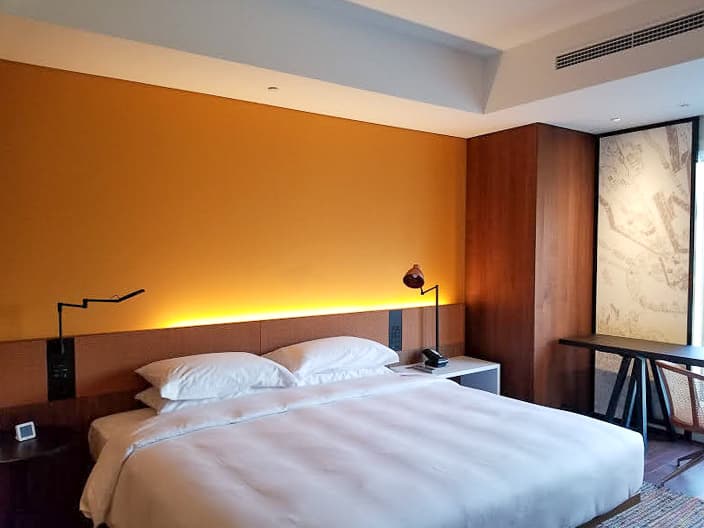 The room layout is classic but cleverly articulates around a central element, dividing the space between the entrance (with a nice space for luggage), the mini-bar area, bathroom space and the bedroom itself.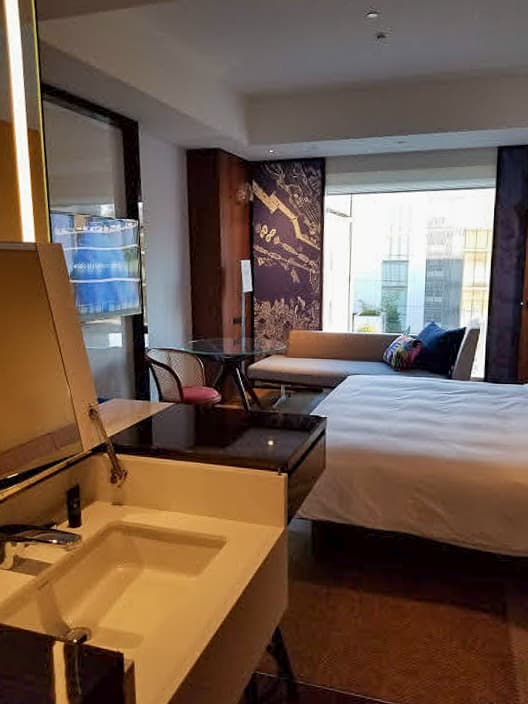 Of course the Bar and Restaurant are just right – nothing more, nothing less. They know exactly what their clients are looking for. At the same time, these are great options for non-staying guest to see the world of Hyatt Centric Ginza.
You won't be pampered here like in a luxury hotel, but when you need something or even a bit more, you will still get it.
If you are a golfer who want to focus on golf in day time but enjoy spending after-golf time in stylish manner, with shopping and dining, you should definitely consider Hyatt Centric Ginza as your base in Tokyo!
Previous Post

Next Post