【Shiodome】The Royal Park Hotel Iconic Tokyo Shiodome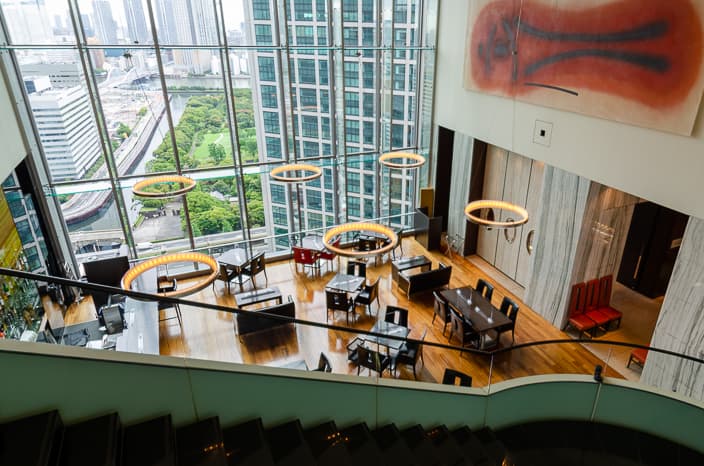 The Royal Park Hotel Iconic Tokyo Shiodome is located on the higher floors of a skyscraper in Shiodome district – its 490 rooms cater to both business and leisure guests, mainly from overseas. Today, I visited this "Iconic" hotel in Tokyo!
Location
Shiodome was originally the area of the Japanese National Railway's cargo station in long time ago and after 2000, as part of a redevelopment project, it was turned into Shiodome Shiosite, a huge complex city. It's more of a business district, but within walking distance, you can find Shinbashi and Ginza areas, so you can enjoy shopping and Wine & Dine when staying in Shiodome.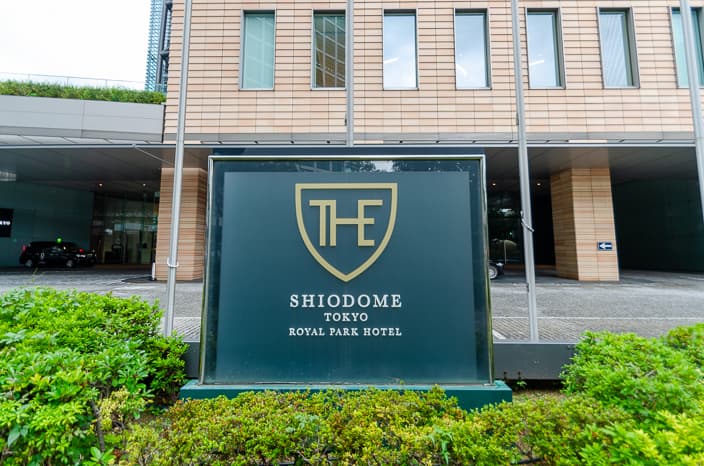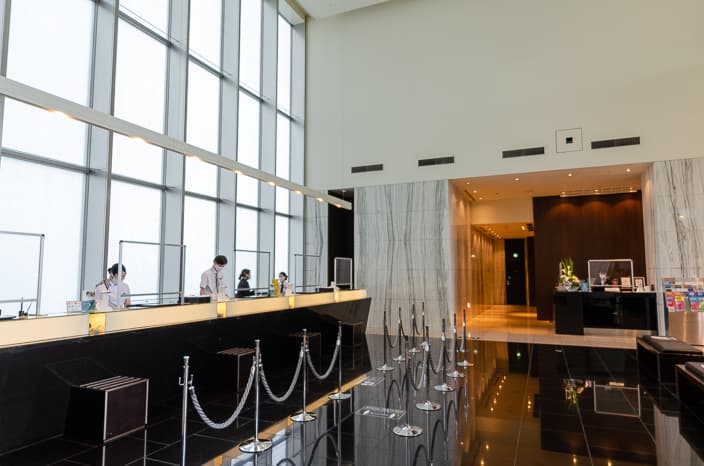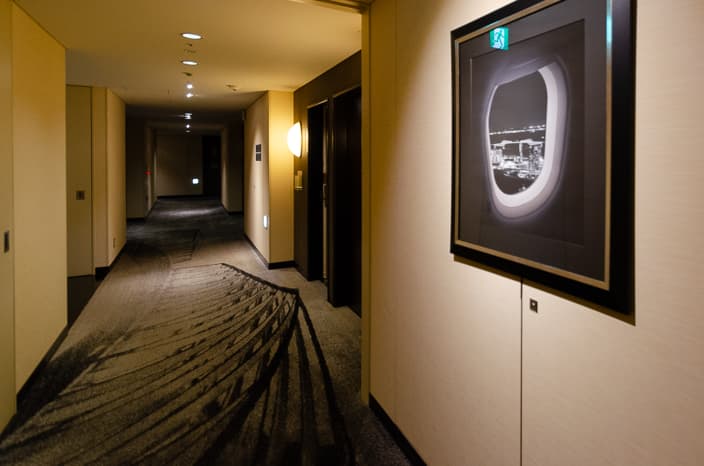 Guest Rooms
The 490 rooms are split in 13 different categories, either on the Standard or Premium Floor. So depending on your purpose of stay and also duration, you can pick the right one for your personal stay – it's nice that they have a completely different style of rooms.
My favorite one is Standard Room – of course, there are many bigger rooms but even with just 25.9 sqm / 278 sqft, it feels pretty spacious. And because of the design and layout, you can comfortably stay for several days.
The bonus point is view – you can have a view of Hamarikyū Garden and the Tokyo Bay! So even if you spend the whole day outside of the hotel and your room is just sleep, yet you still prefer a comfortable space and wide view, then this is the best option.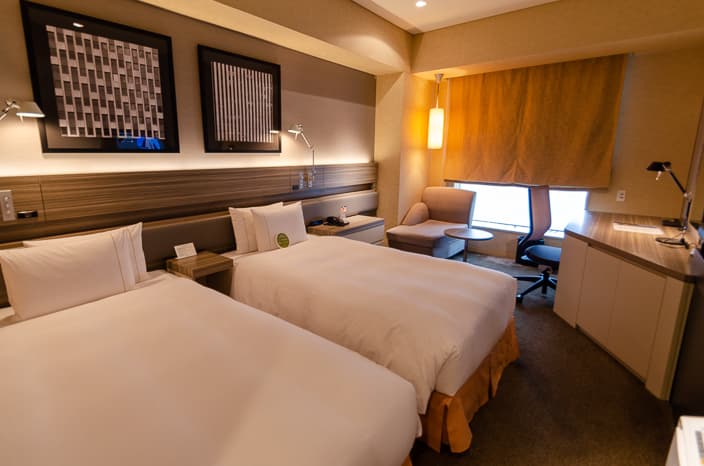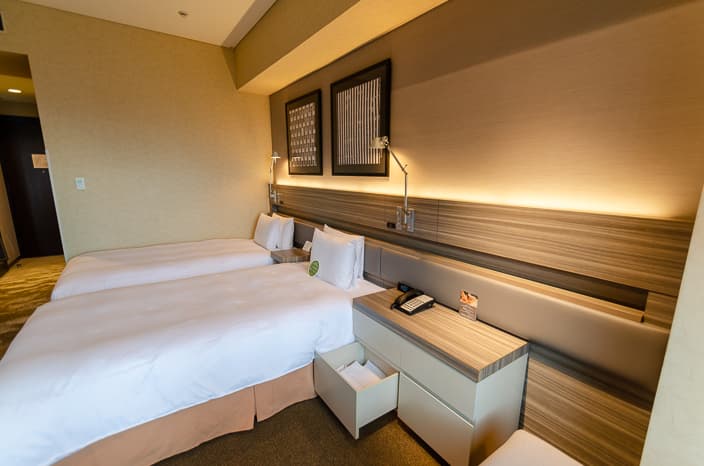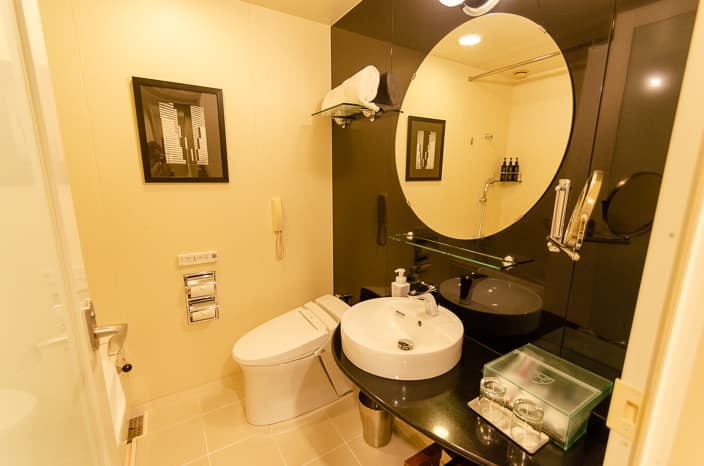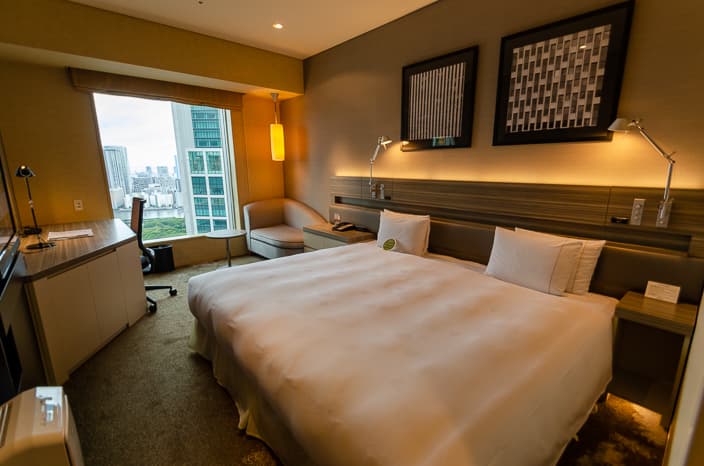 Dining Facilities
There are several options within the hotel, including an All Day Dining called " Harmony " as well as a Japanese and a Chinese restaurant. Beside, within the Shiosite Complex, you can find many other dining options and enjoy different tastes and cuisines!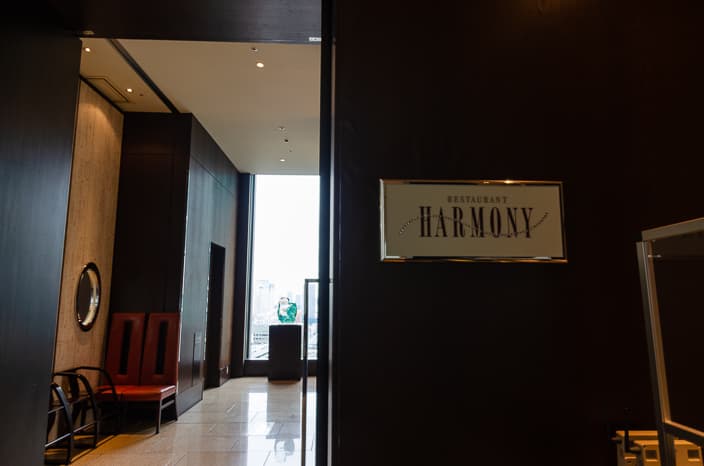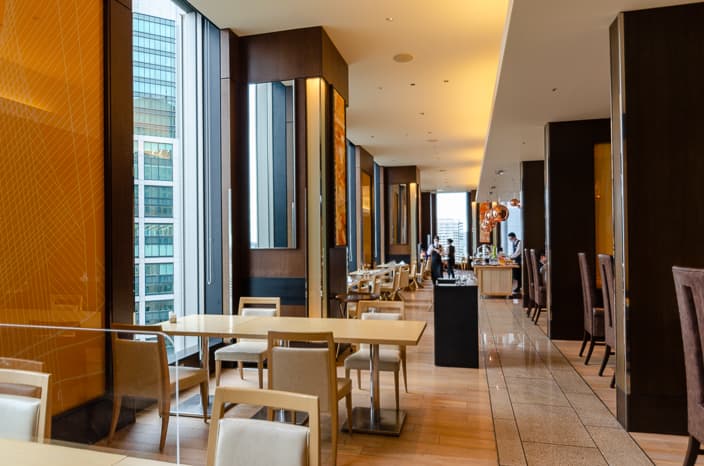 Everybody has different needs and expectation of an hotel, but convenience and comfort are common expectations for everyone. The Royal Park Hotel Iconic Tokyo Shiodome not only provides these MUST but also something to make your stay memorable !
The Royal Park Hotel Iconic Tokyo Shiodome
Previous Post