【Okinawa】Halekulani Okinawa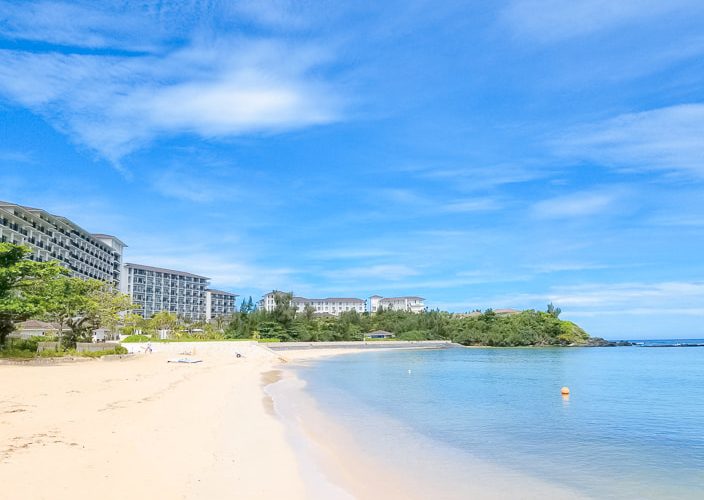 In 2019, a new hotel named Halekulani opened in Onnason Village, an area where you can find many other luxury resort properties, about 1 hour from Naha Airport. The Hotel is located right next to the 1.7 km beach and all 360 rooms are facing the ocean.
Here you can enjoy the beauty of nature with great ocean view from anywhere in the property – just like heaven!
Halekulani has two different buildings, each of them offering a completely different concept and experience.
Sunset Wing
This is where the higher category rooms are located and as the name says, you can enjoy sunset from all rooms.
After passing the main gate, you will turn to the left hand side and reach the entrance that is actually on the 5th floor.
The view from the entrance is just perfect – you will feel that you enter different world, which is fitting for someone who wants to enjoy a peaceful escape with great atmosphere.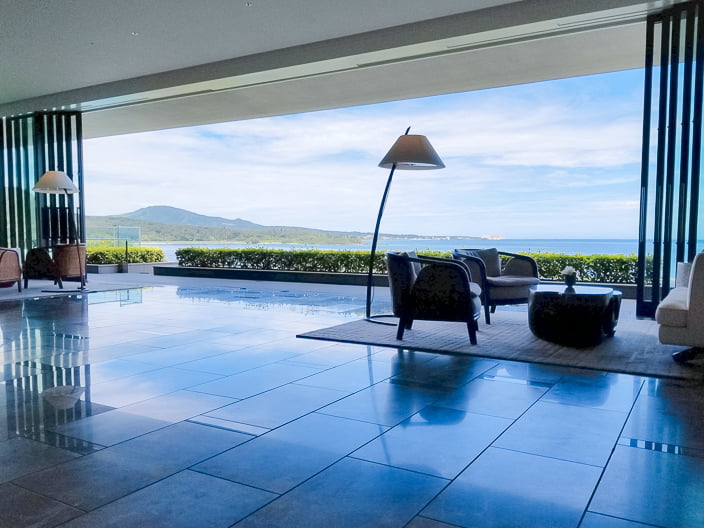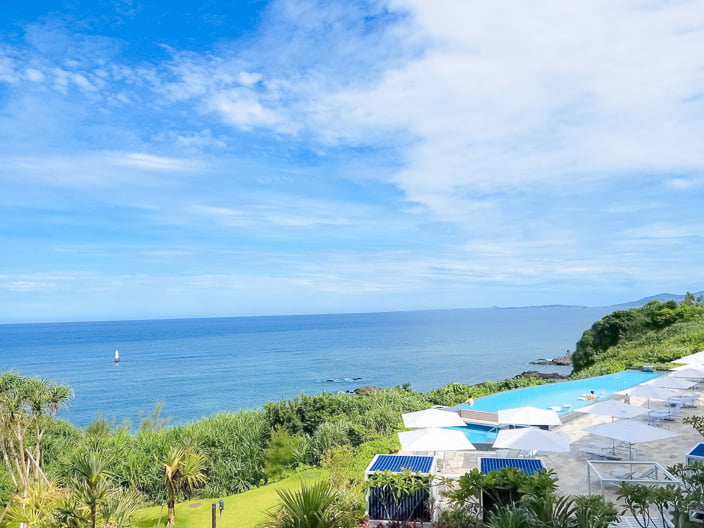 Beach Front Wing
The Beach Front wing offers a direct access to the beach and several pools, including the signature Orchid Pool, so you can have an active stay at the Beach Front wing. It is perfect for family and friend gathering, as you can also have all day dining and enjoy their signature afternoon tea!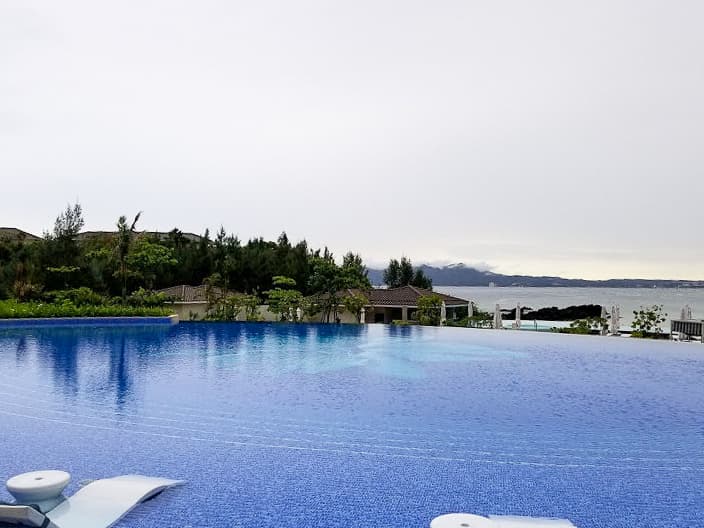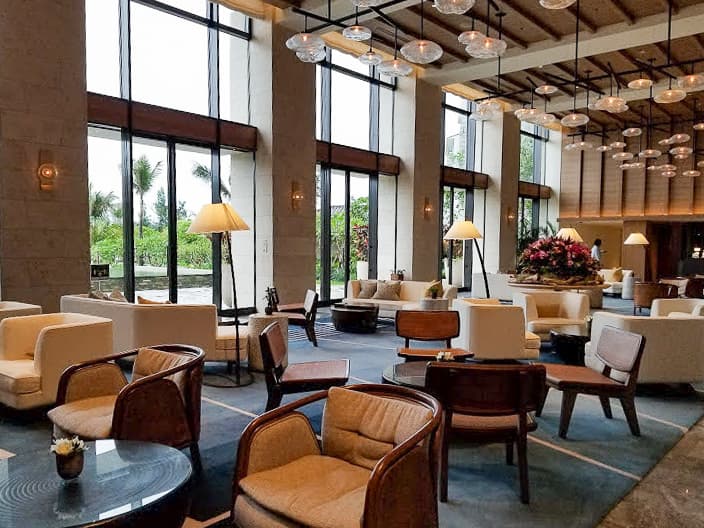 Premier Oceanfront Room
This time, I stayed at Premier Oceanfront Room in the Sunset Wing. Actually on arrival day, a typhoon was hitting the island, so the weather was not as perfect as it usually is in Okinawa. However, because of the perfect facilities and hospitality provided by the staff, I still enjoy my time within the hotel – it was just like heaven!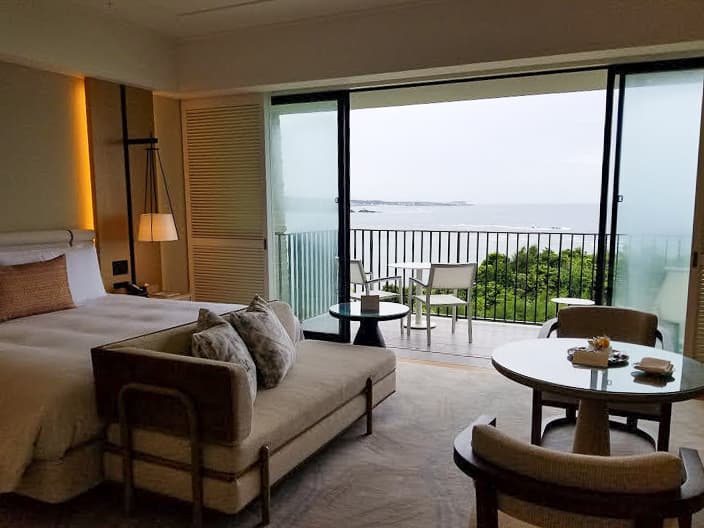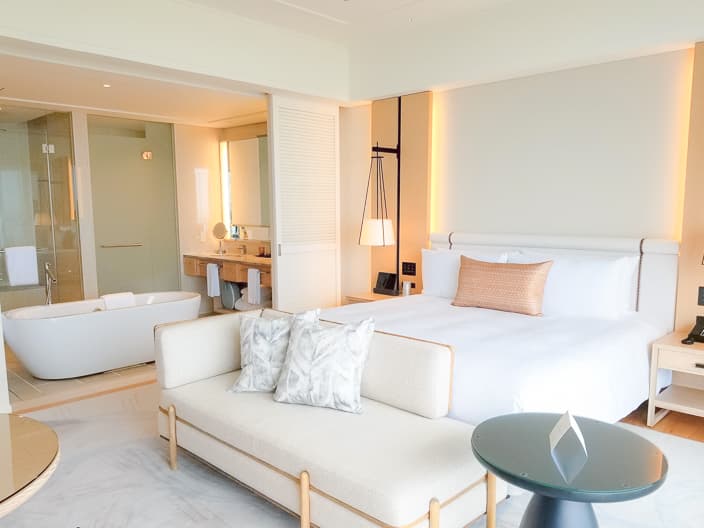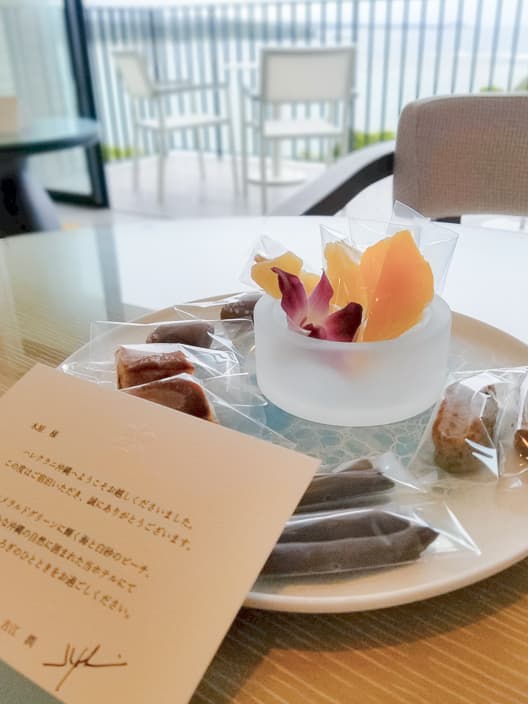 Just be there and do nothing – such a luxury moment is created by Halekulani Okinawa…
But of course, there are plenty of great activities to be had around the hotel and it is also surrounded by many recommendable golf courses, so why don't you plan perfect golf & beach holiday here!
Previous Post