【Roppongi】Grand Hyatt Tokyo – where you find the real hospitality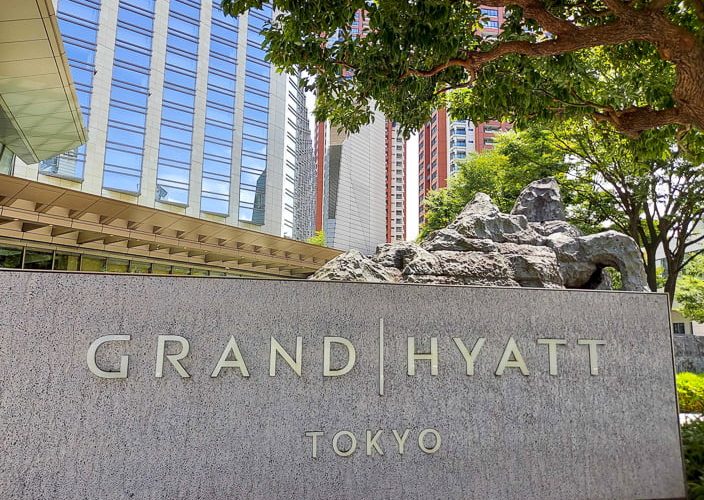 Central area of Tokyo – Roppongi.
In 2003, Grand Hyatt Tokyo opened as part of complex development called Roppongi Hills. It's one of the main and larger luxury hotels in Tokyo, with 387 rooms, 10 F&B outlets, Spa, Fitness Facility and several banquet halls – They are famous for welcoming and providing a memorable experience to domestic and international guests.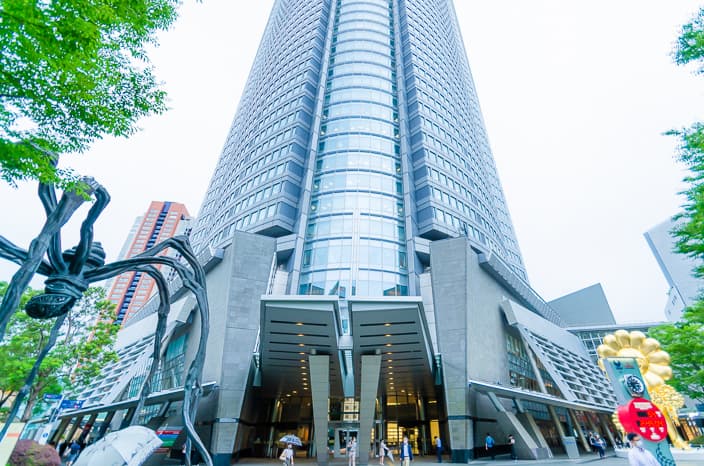 Location : Roppongi Hills, Roppongi, Tokyo
Roppongi is located in the middle of Tokyo Metropolitan city – it takes around 30 minutes from Haneda Airport and 20 minutes from Tokyo Station so it is indeed a very convenient area.
One could say that Roppongi has two sides: one as an upmarket area with world-class art museums, Michelin-starred restaurants and lots of luxury shopping, the other one as a party neighborhood, full of restaurants, bars and clubs that stay open late into the night.
Roppongi Hills is one of the landmarks of the area and gathers various venues such as museums, movie theater, shopping mall, restaurants, café and Grand Hyatt Tokyo – So yes, Roppongi Hills itself is like a small town and you could spend whole days right here.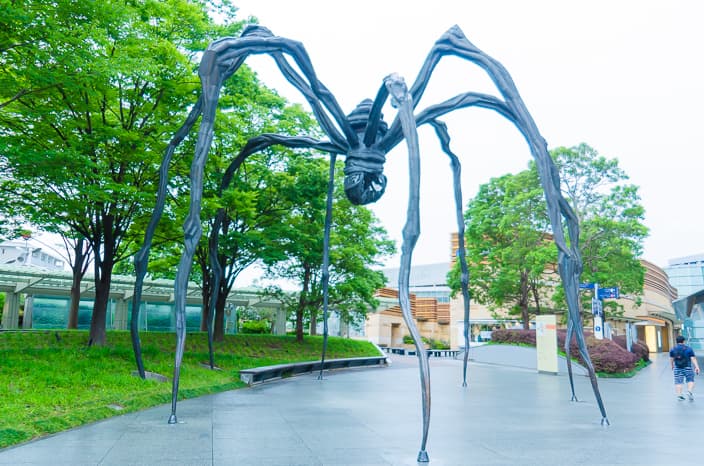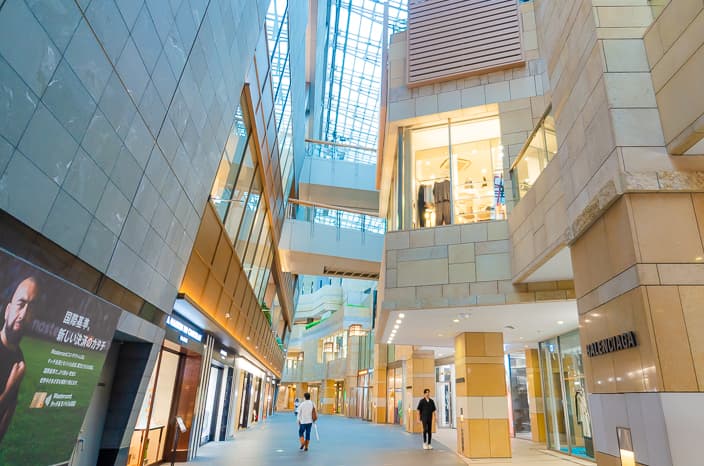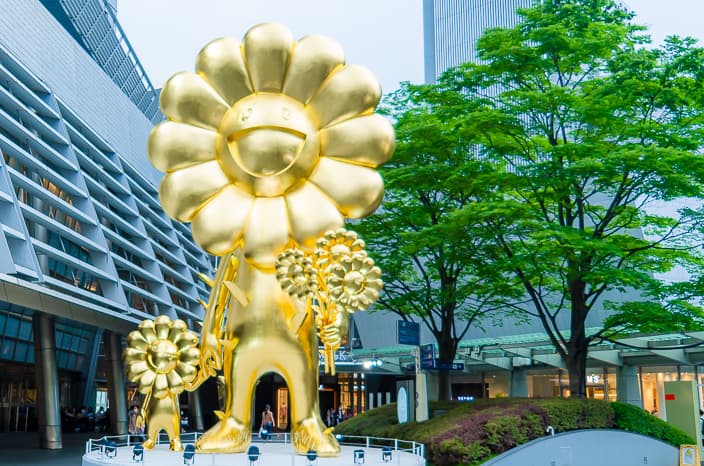 Guest Rooms
After seeing the surroundings, let's have a look inside the hotel!
This time, I stayed at Club King Room – in terms of size, it's the same as the entry category which was 42 sqm / 452 sqft with well designed interior for any kind of guests from business to leisure. The highlight could be the big writing desk with well equipped business facilities but my favorite point was the large bathroom. It's a bonus point to ladies for sure!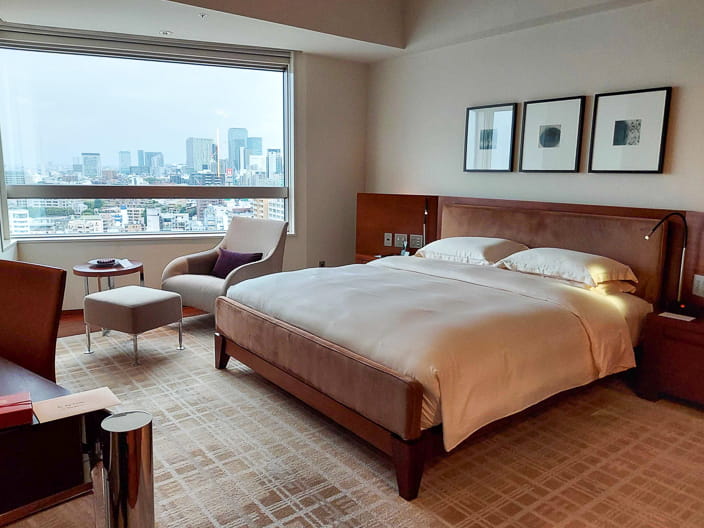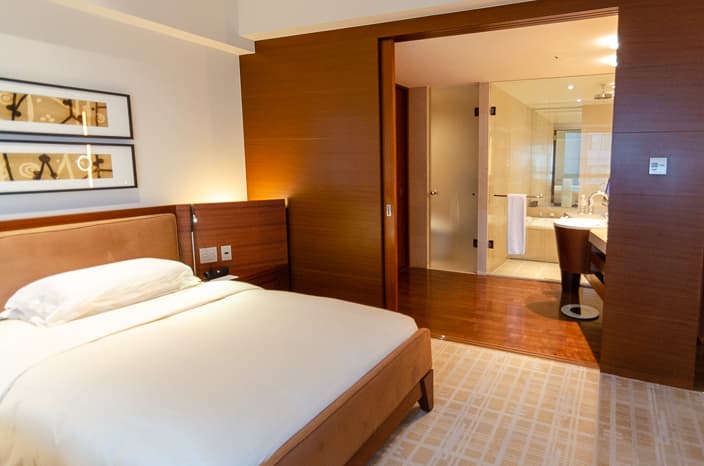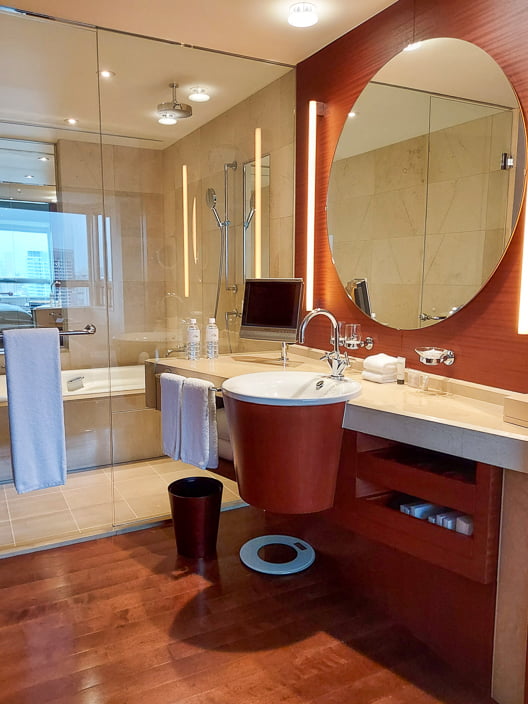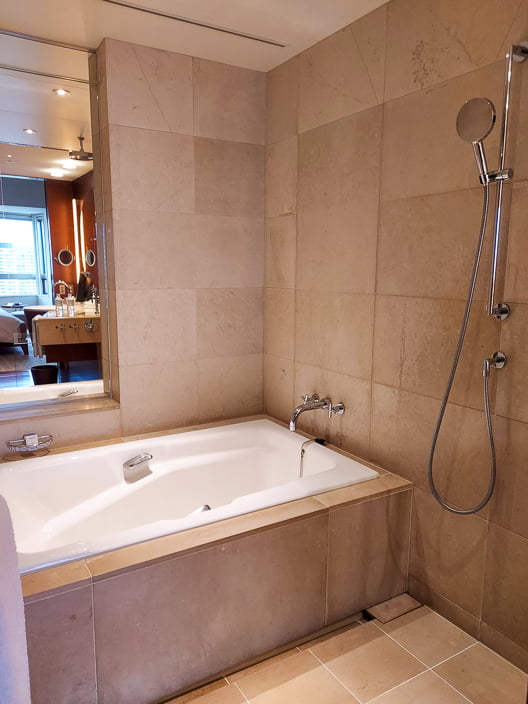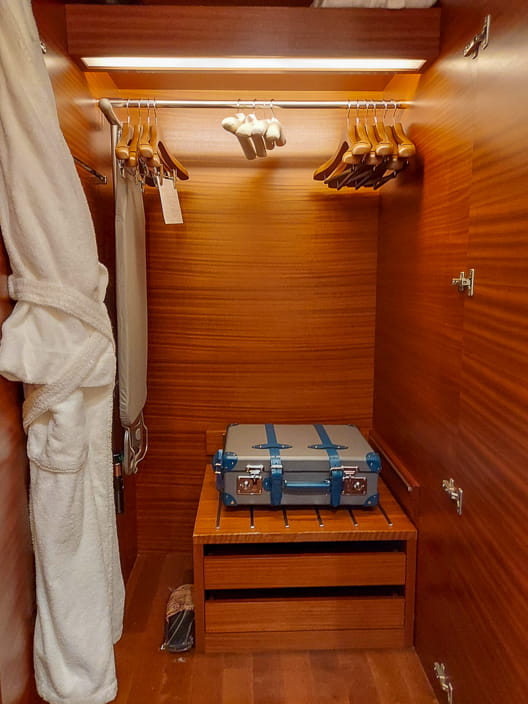 Grand Club Lounge
If you stay at a Suite Room or a Club Floor room, you can get an access to Grand Club Lounge – it opens from morning to evening (please check the opening schedule as it changes depending on the situation) with dedicated service to eligible guests.
You can use it as your living space – enjoying tea, bite some sweets or reading a book etc. to make your stay even more comfortable!
Generally all light snacks / meals are buffet style but now they prepared it for every single guest and serve it individually – WOW, it's like a proper restaurant!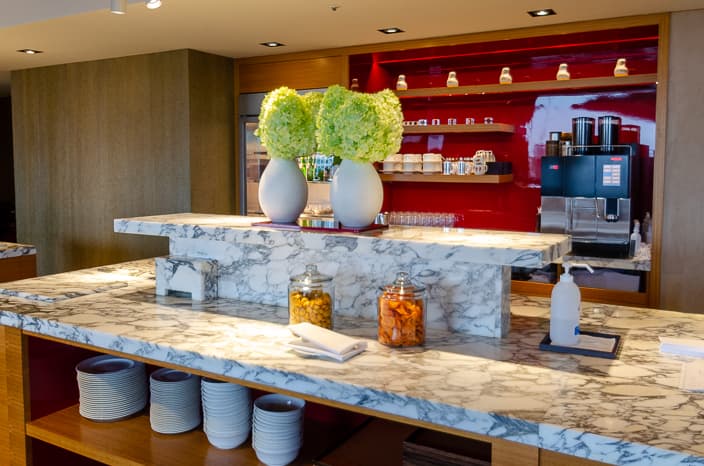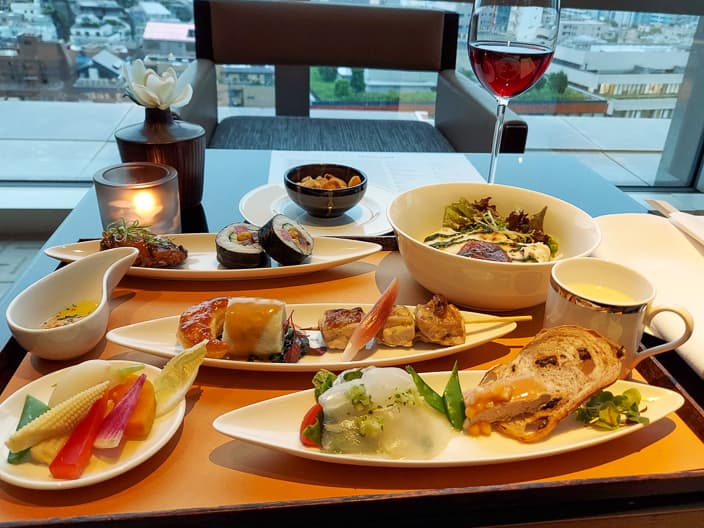 Hospitality
In last few years, there are so many new opening hotels and even from now on, more to come. It's nice for visitors to have more options with different charm and uniqueness. But it's really the hospitality that makes a difference, especially in the luxury category.
Of course depending on the purpose of stay, you maybe OK with "serve yourself" style hotel – then you don't really care about it – otherwise hospitality is definitely one of the key elements to measure your satisfaction.
Here at Grand Hyatt Tokyo, their hospitality is beyond your expectation – they know the best distance to maintain with guests. It means, their service is never be too much but it's there when you actually need them: they are never intruding but at the same time, are able to anticipate your needs. This perfect distance makes for a very comfortable stay.
Of course, it's easy to say but the best is to actually experience it… Once you stay there, you will agree to me for sure…!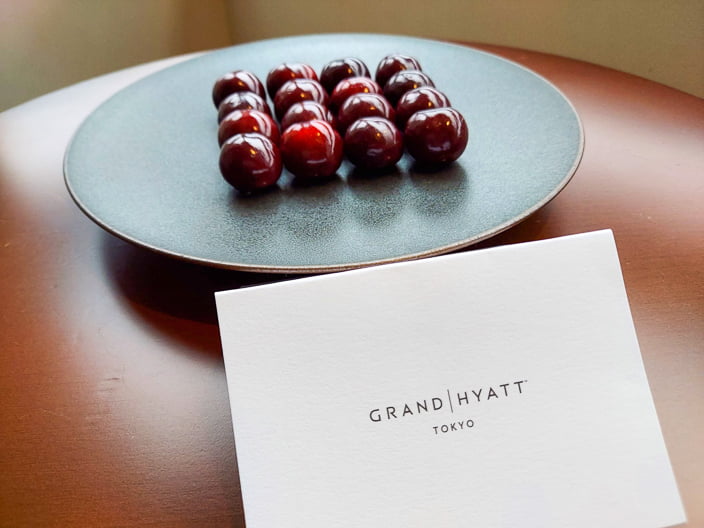 Previous Post

Next Post