【Tokyo】Four Seasons Hotel Tokyo at Otemachi
In September 2020, Four Seasons Hotel opened its 2nd property in Tokyo and 3rd in Japan – it's the "Four Seasons Hotel Tokyo at Otemachi".
I enjoyed feeling a petit voyage at a sophisticated hotel.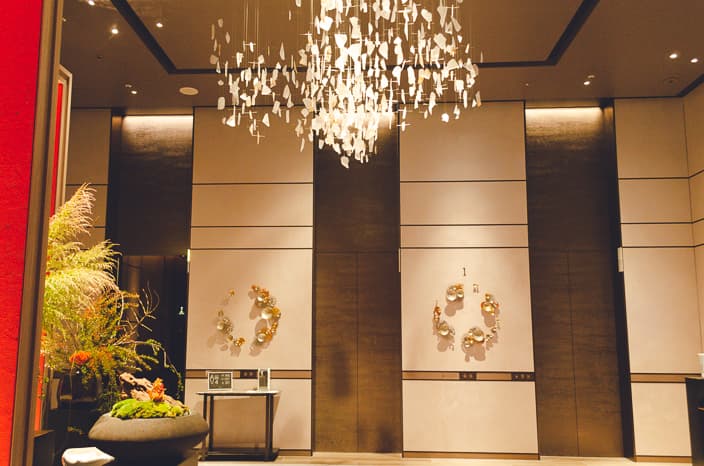 Four Seasons Hotel Tokyo at Otemachi is located in the (mainly) high-rise area of the Otemachi One Nuilding, created in a large-scale new complex development in Otemachi, Chiyoda-ku, Tokyo. From the lobby on 39th floor, you can enjoy a spectacular view of the rich nature of the Imperial Palace and the skyscrapers that surround it.
It is the beauty that symbolizes The TOKYO, where peace and excitement coexist.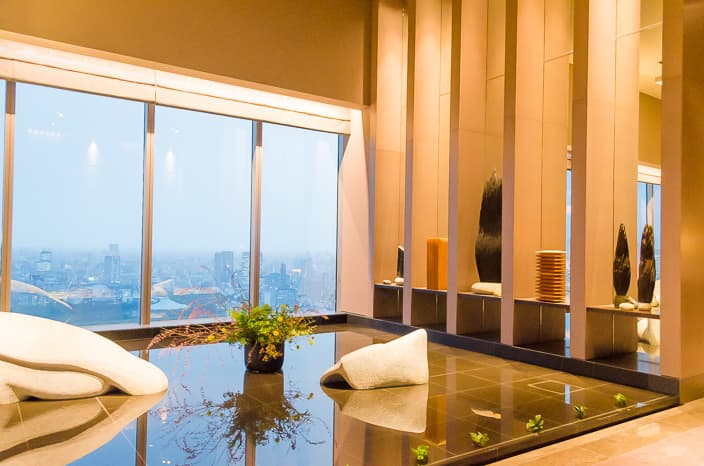 The lobby on 39th floor, houses the front-desk, spa & pool as well as the bar and restaurants open to non-residents of the hotel.
The Room
After a first inspection, I decided to spend one night at Four Seasons Hotel Tokyo at Otemachi. There are 190 guest rooms, divided in 6 types, including Suite room. Because each category has a different scenery to enjoy, I would like you to try many kinds of room types, but…
This time, I stayed at the "Deluxe Room – Imperial Garden View"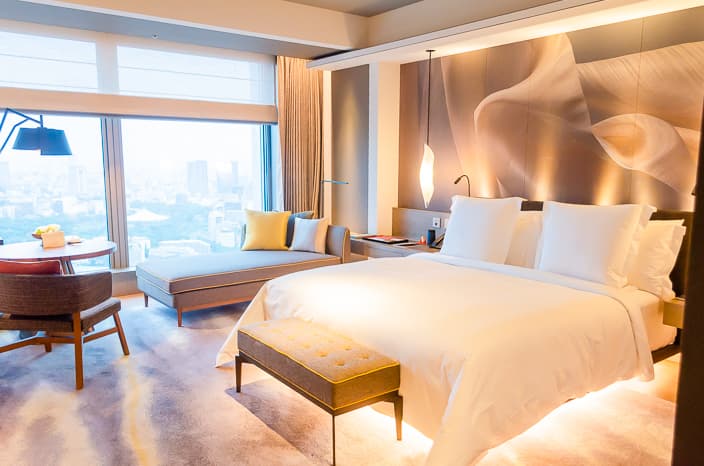 It's a comfortable room, where you can feel the hospitality of Four Seasons, especially in the closet and bathroom areas, designed so that you can spend a long stay comfortably.
And from the window, you can see the forest of the Imperial Palace!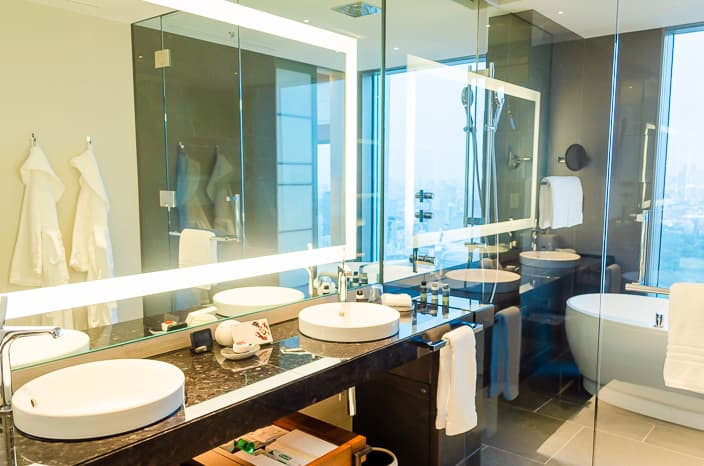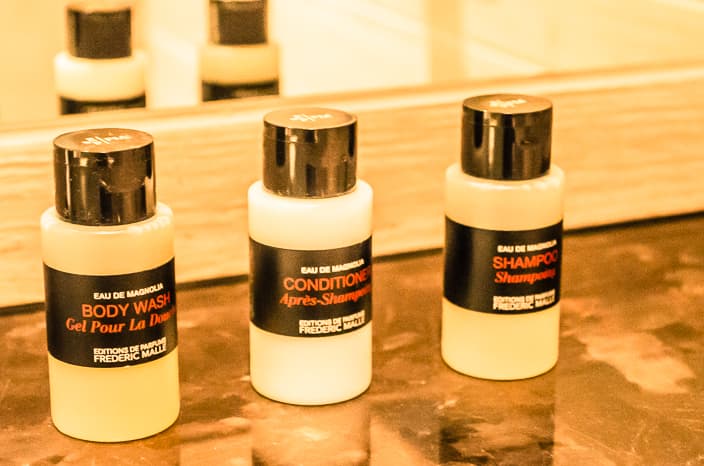 Restaurant & Bar
Italian restaurant "PIGNET" is for all-day dining. You can enjoy the food in a sophisticated and stylish space and it is actually quite reasonable. I could see there are many repeaters in the first month of opening.
And in the coming season, we recommend the terrace seats! It's a little chilly, but during the long autumn nights, when the temperature drops and you can enjoy the beautiful night view, are sure to be an extraordinary time.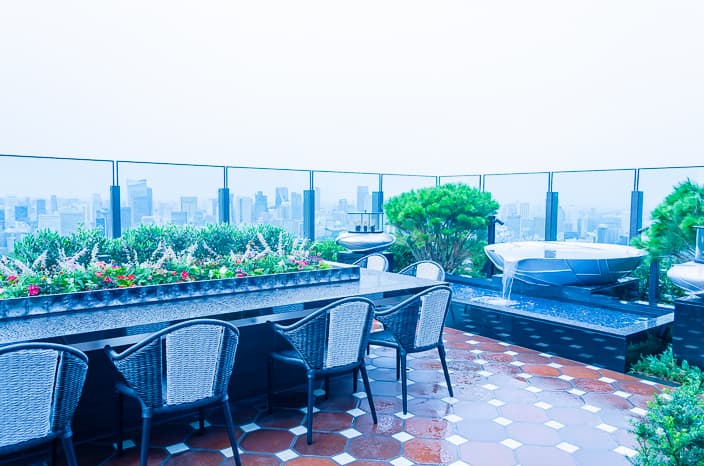 Passing through a small library of food books from around the world, you'll find yourself in an elegant ivory-based interior. That is the French cuisine "est". A contemporary French restaurant developed by a Michelin-starred chef. About 90% of the ingredients are from Japan, and the marriage with the Japanese wine recommended by the sommelier was the best!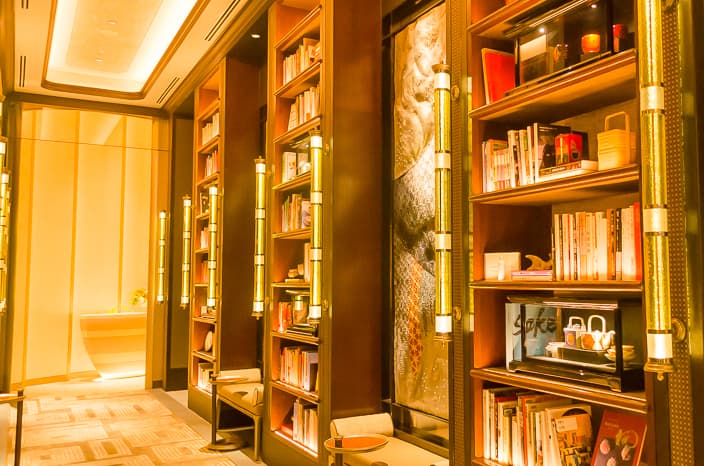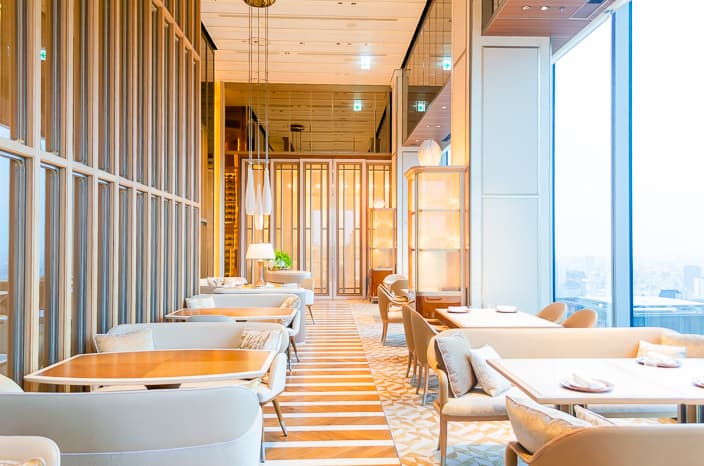 Another cup before returning to the room. The bar "VIRTU" fulfills such hopes in the best possible way. An adult space that spreads beyond the door that you can't open without knowing that there is a bar there …
Please come and find it!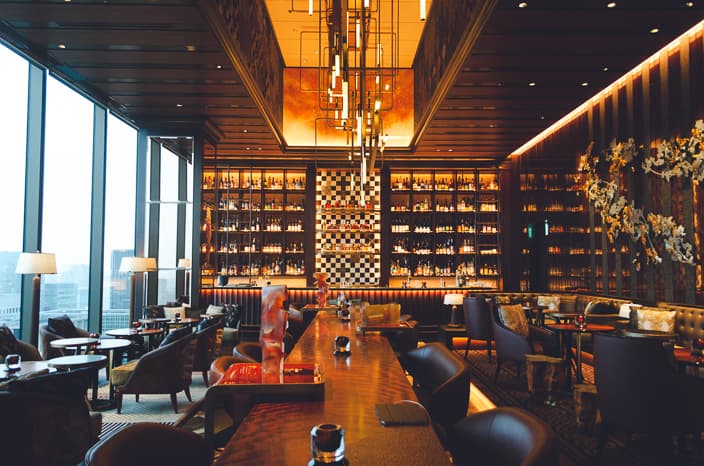 Four Seasons Hotel Tokyo at Otemachi
Previous Post

Next Post