【Yokohama】CUP NOODLES MUSEUM YOKOHAMA – A World of Creative Thinking !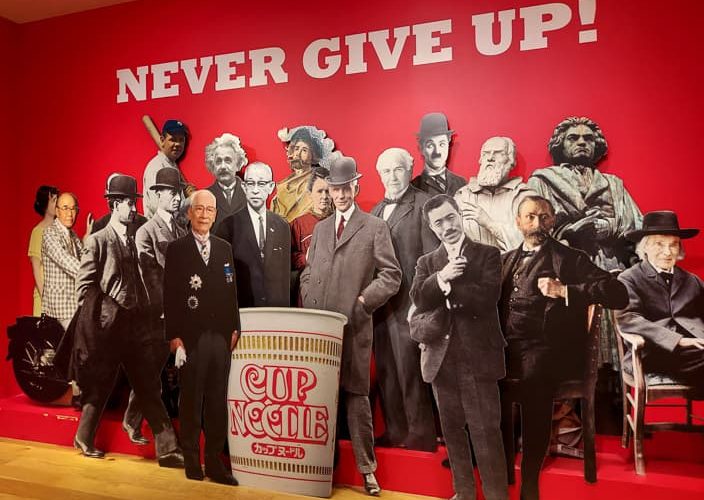 If you are asked to list the Japanese invention that changed our life, what do you choose? Can you think of any?
Actually there are many : a shredder, cutter, battery, but also instant coffee and… yes, instant ramen !
Instant ramen were invented in 1958 by Mr. Momofuku Ando, founder of Nissin Food Products and it is estimated that the annual consumption of instant ramen in the world, is more than one hundred billion packs of ramen ! !
Today, I visited CUPNOODLES MUSEUM YOKOHAMA to learn what he went through to come up with this world-changing culinary innovation.
CUP NOODLES MUSEUM YOKOHAMA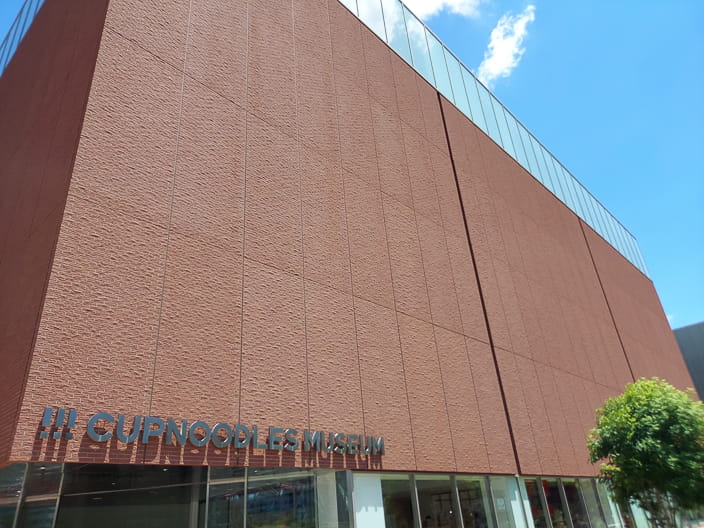 Opened in 2011 in Yokohama Minatomirai district, the CUP NOODLES MUSEUM YOKOHAMA's official name is Momofuku Ando Instant Ramen Museum. It has five-story with several different areas to learn about Mr. Momofuku Ando and also the history of instant noodles.
Instant Noodles History Cube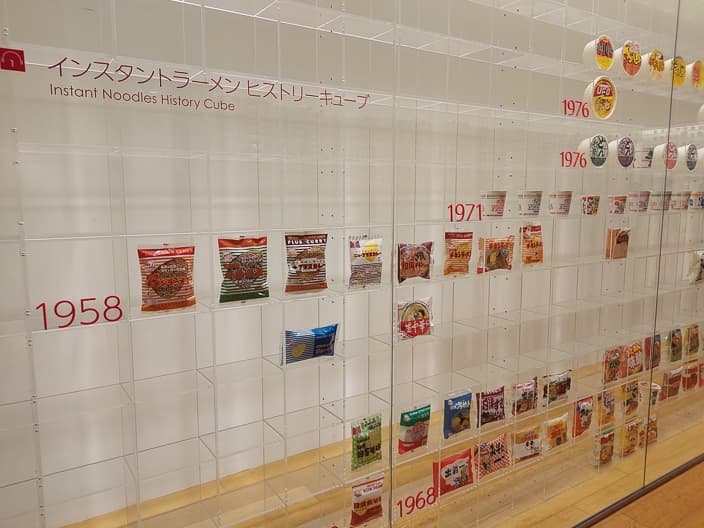 Exhibition starts from 2nd floor and once you pass the entrance gate, you will first see the Instant Noodles History Cube. This exhibit displays the instant noodle lineup that started with Chicken Ramen invented in 1958.
An astounding selection of over 3,000 products packages shows how a single product grew into a global food culture. And the most impressive point is… you can actually find the products produced by other instant ramen company.
WHY?
Mr. Ando got a patent of instant ramen production method in 1962 however in 1964, he released it in order for other company to also produce instant ramen. He stated that if Nissin used it exclusively, Nissin can be a winner but the industry never be grown up so… His generosity made our life today!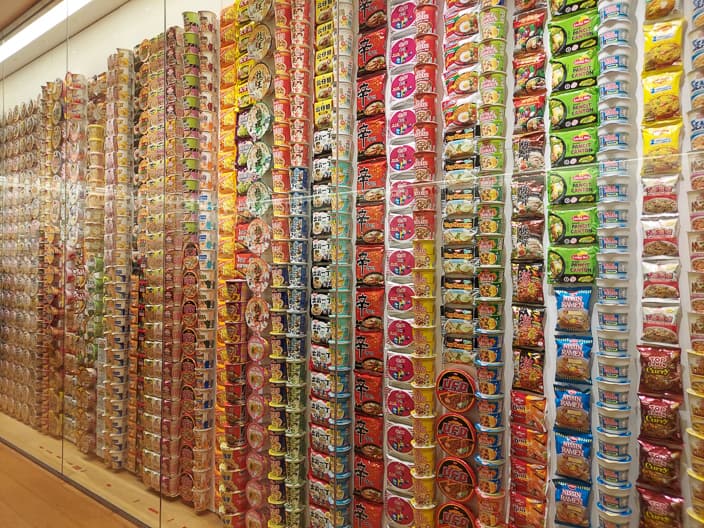 Momofuku Ando History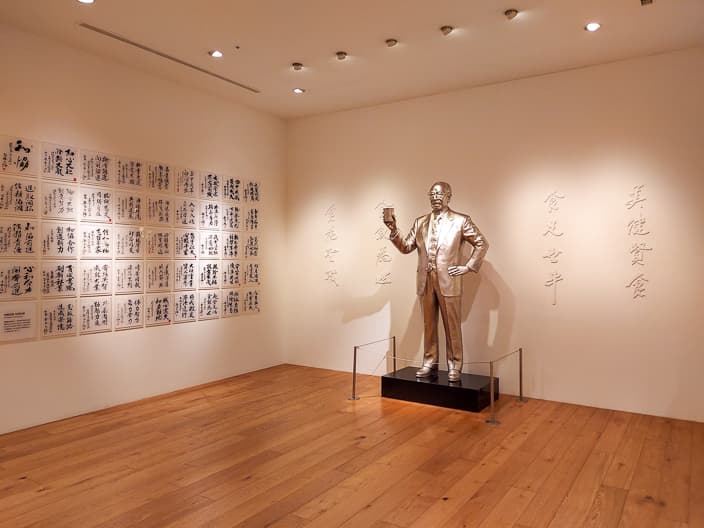 On the 2nd floor, is the Momofuku Theater where you can see a short filmabout his history – Mr. Ando had tried so many different businesses and the end, all of them didn't go well… until he tried instant noodle business. When he decided to try inventing a instant ramen, it was right after he lost everything from his previous business!!! However with his passion and creative thinking, instant ramen came to the world!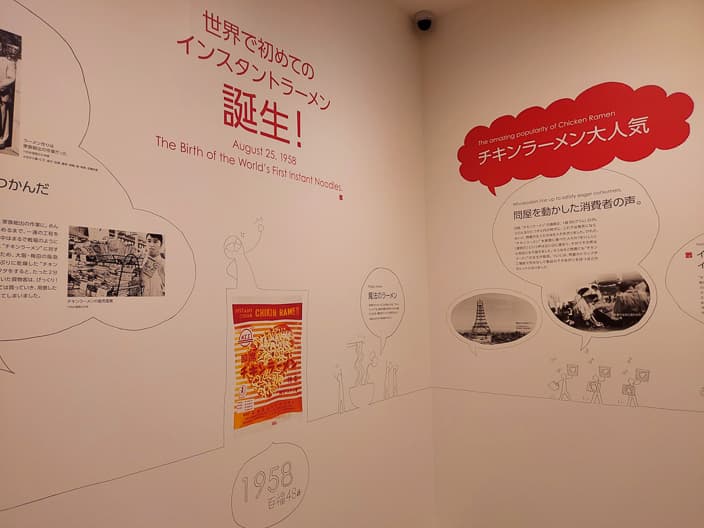 In 1971, he visited U.S.A. to promote instant ramen and he got shocked by how the super market buyers had it. In Japan, we put it in bowl and ate it by chopsticks but in U.S.A., there was no such items so the buyers breaking up Chicken Ramen noodles, putting them in a cup, pouring in hot water and then eating them with a fork. It was then that Mr. Ando realized that moving past conceptions about how we eat was the key to make instant noodle a global food – this was how CUPNOODLES was born in the world!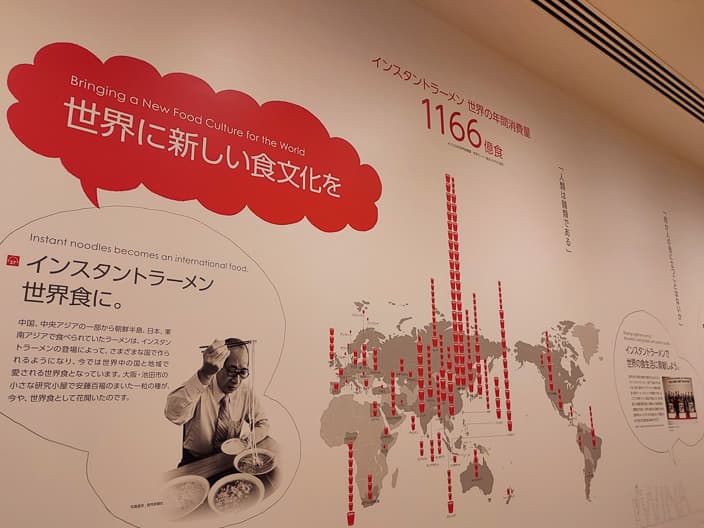 In 2005, Mr. Ando developed a food for people in space – it was created based on the method Mr. Ando invented in 1958 for instant ramen. Creating a food in space was one of Mr. Ando's long time dreams and he made it come true!
Six key ideas
Mr. Ando's boundless curiosity and creative thinking came up with amazing ideas that no one else had ever thought of. And these six key ideas are what Mr. Ando inspired!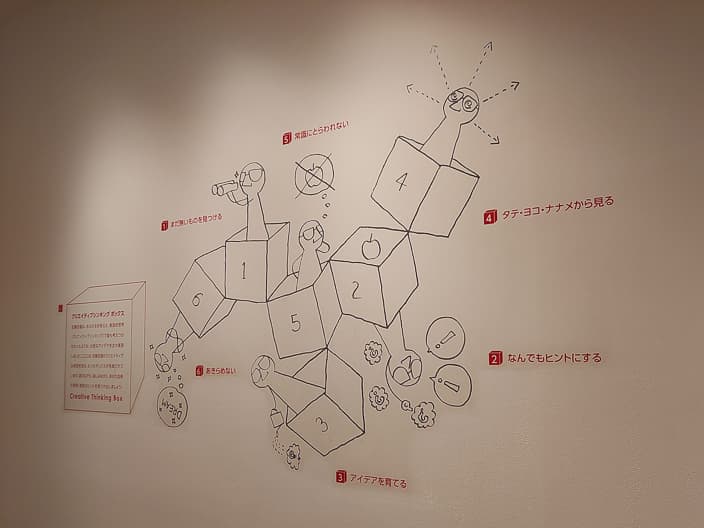 Discover something completely new
Find hints in all sorts of places
Nurturing an idea
Look at things from every angle
Don't just go with the status quo
Never give up
My CUPNOODLES Factory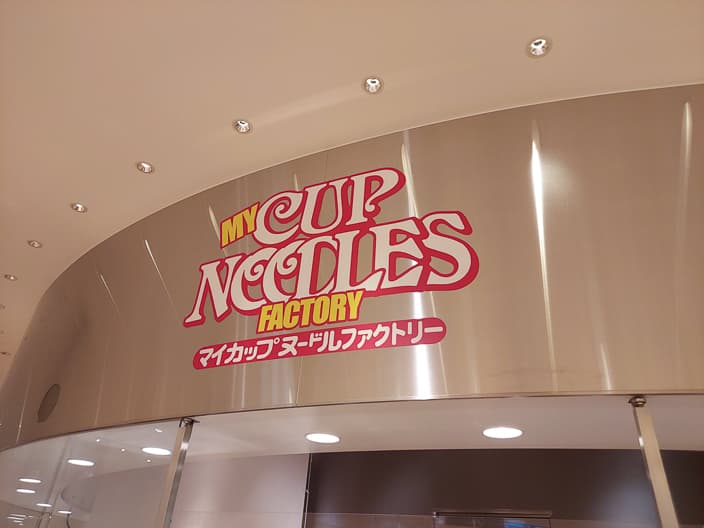 After learning about the history of Cup Noodle and also inspired by Mr. Ando, I went on to the 3rd floor where there is a factory to create my original CUPNOODLES – (advance booking is required with additional payment)
Design the cup and select your favorite soup from 4 options then pick up 4 toppings from 12 varieties – altogether, there are 5,460 flavor combinations!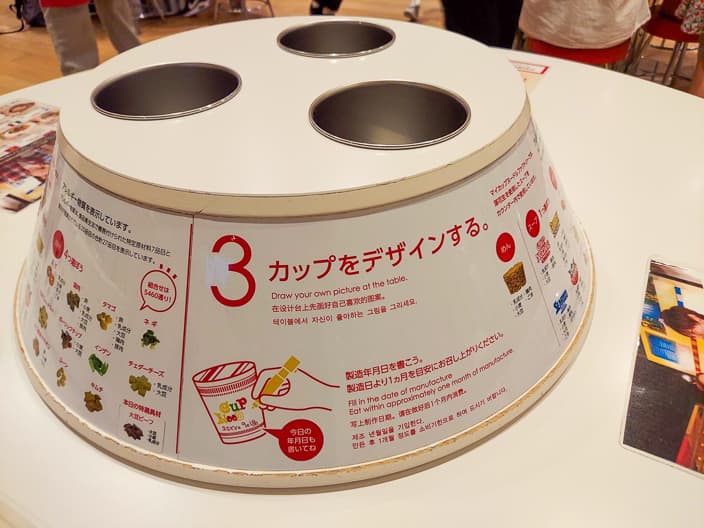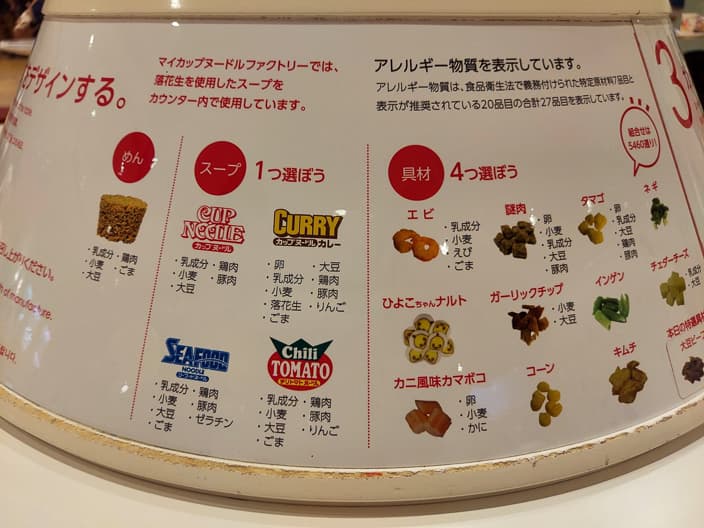 I am not at all good at painting so just make it colorful and ready!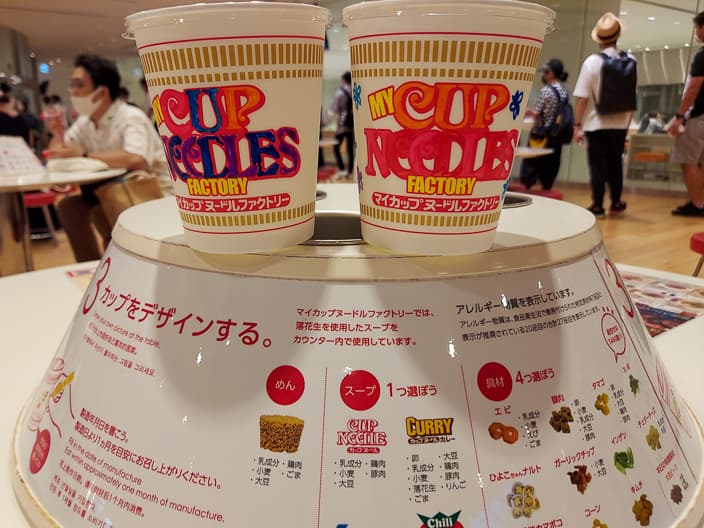 Selected the soup flavor (dehydrated powder) and toppings. You are then ready for final wrapping – WOW!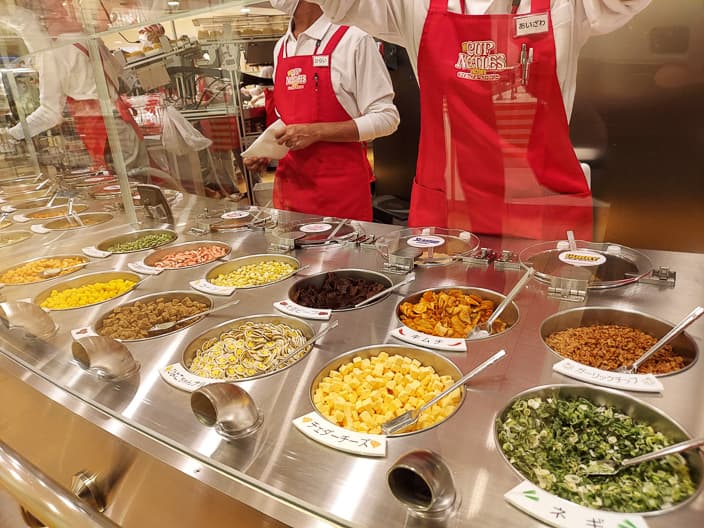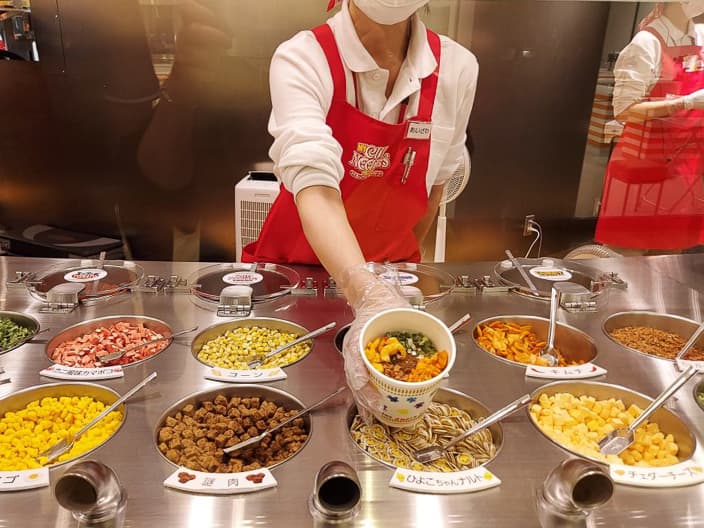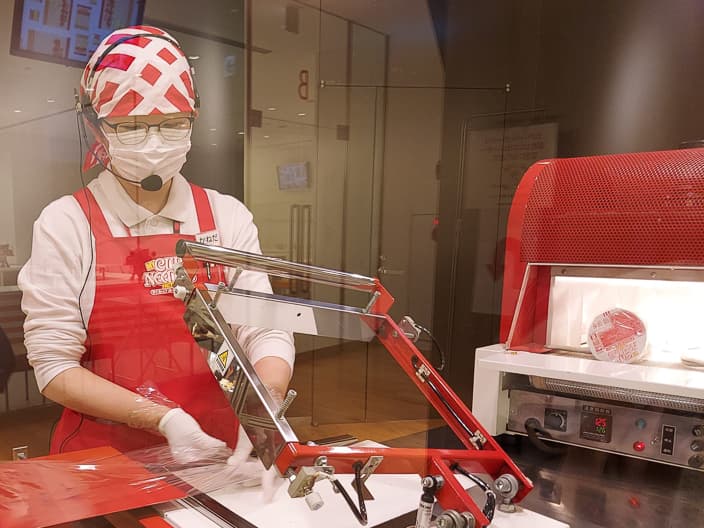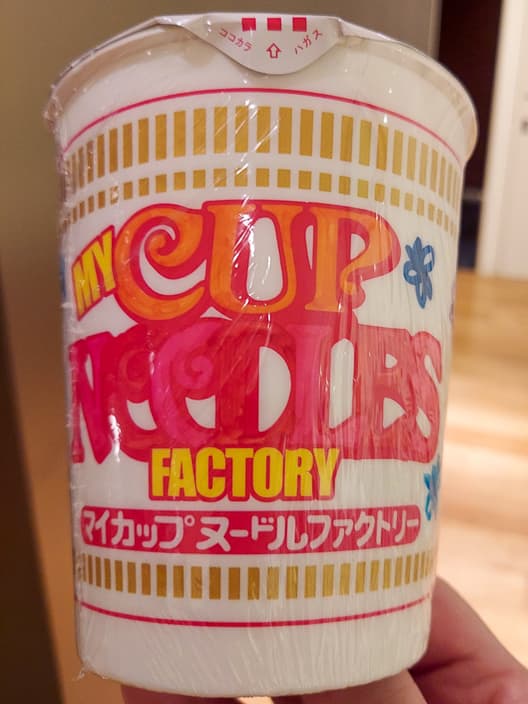 NOODLE BAZAAR World Noodles Road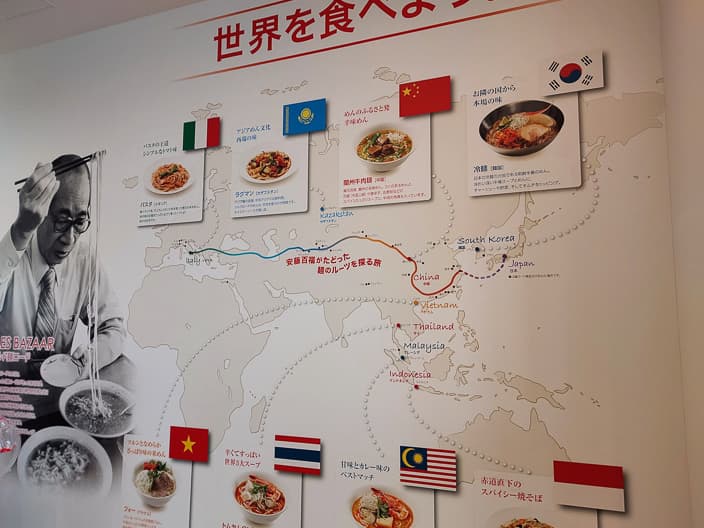 On the 4th floor, there is a space where you can enjoy 8 different noodles from all over the world, that Mr. Ando encountered when he traveled for noodle researches. Some of them were not familiar to me, so I wanted to try but today, I tried something else – cup noodle flavor ice cream!!! Apparently this is the only available place to taste it so I decided to give it a try…
Well – the taste was exactly cup noodle so it was pretty shocking to eat cup noodle flavored ice-cream at first bite, but then it was nice harmony with sweetness of ice cream and salty taste of cup noodle and it's almost addictively good!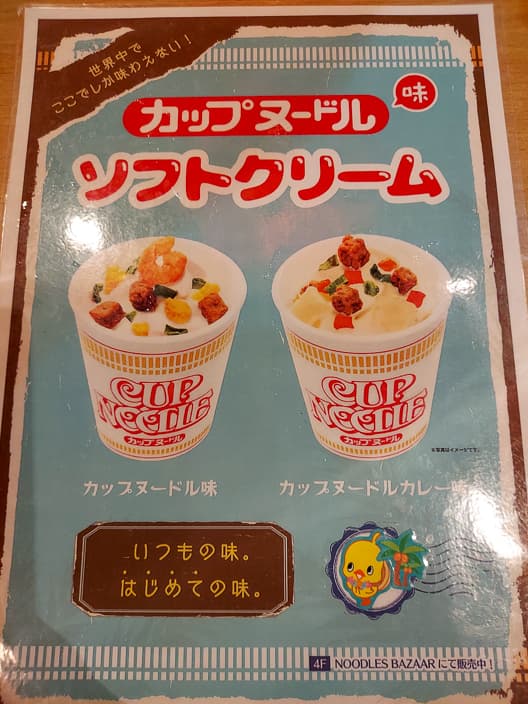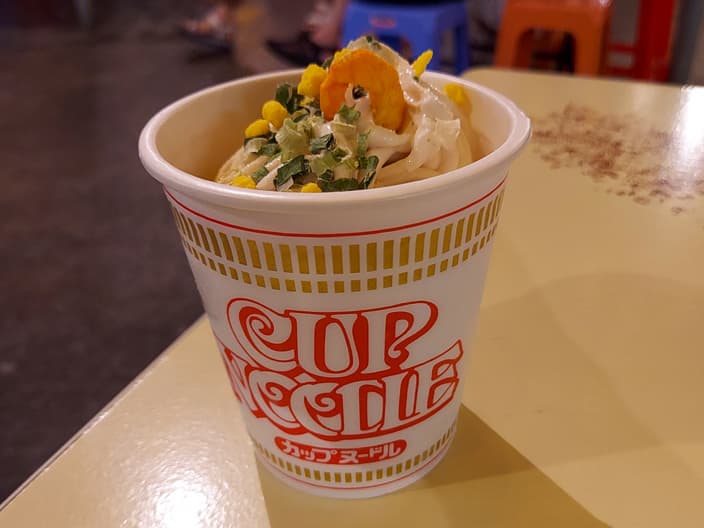 Until I actually visited the CUP NOODLE MUSEUM, I expected a kind of theme park targeting on school kids but it was actually an interesting "gustative experience" and a great place to learn about many things – in the end, I got a boost of energy to overcome the challenges ahead, just like Mr. Ando!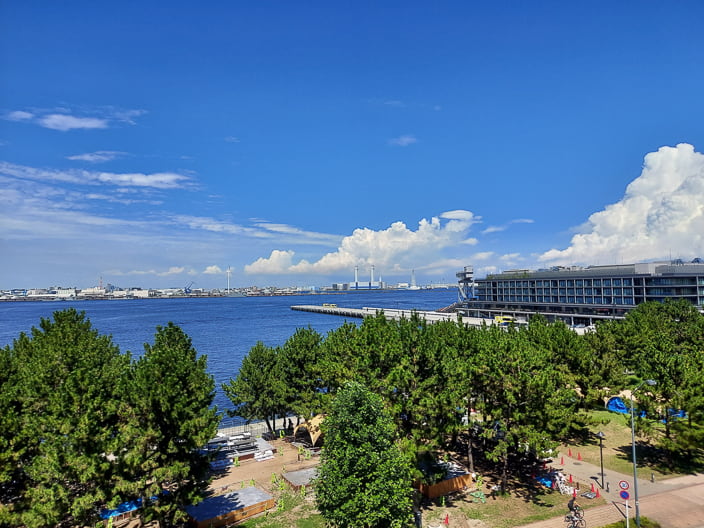 CUPNOODLES MUSEUMS YOKOHAMA
Address
2-3-4, Shinko, Naka-ku, Yokohama-shi, KANAGAWA
TEL
045-345-0918 (Main)
Open Hour
10:00 – 18:00 (Last admission at 17:00)
Close
Tuesday
Year End / New Year
Admission Fee
【Adult】500 yen
* High school age children and younger admitted free
Website
https://www.cupnoodles-museum.jp/en/yokohama/
Previous Post