【Kanazawa】Yoshiro and Yoshio Taniguchi Museum of Architecture, Kanazawa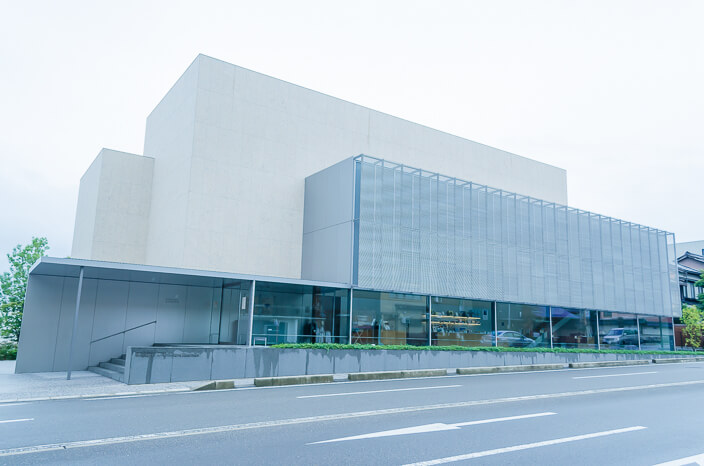 "Yoshiro and Yoshio Museum of Architecture, Kanazawa" opened in July 2019 with the concept and purpose of transmitting Kanazawa's architectural culture and heritage to the world.
Yoshiro and Yoshio Taniguchi
Yoshiro Taniguchi
Born in Kanazawa, Ishikawa Prefecture in 1904 and raised in Kanazawa until graduating from high school, Yoshiro Taniguchi became a major figure in the Japanese architectural world and among many other works, designed the Akasaka Imperial Palace, National Museum of Modern Art, Tokyo, and Tokyo National Museum, Toyokan.
Yoshio Taniguchi
The son of Yoshiro Taniguchi was born in 1937 and also became an architect active around the world, designing "Museum of Modern Art New York (MoMA)" and "GINZA SIX" as well as the zen-contemporary D.T. Suzuki Museum in his hometown of Kanazawa.
Yoshiro and Yoshio Museum of Architecture, Kanazawa
A Father & Son project, the Museum is located on the site of Yoshiro Taniguchi's birthplace and was designed by his son, Yoshio Taniguchi.
I had already visited the D.T. Suzuki Museum – also by Yoshio Taniguchi – and could clearly feel there was something in common.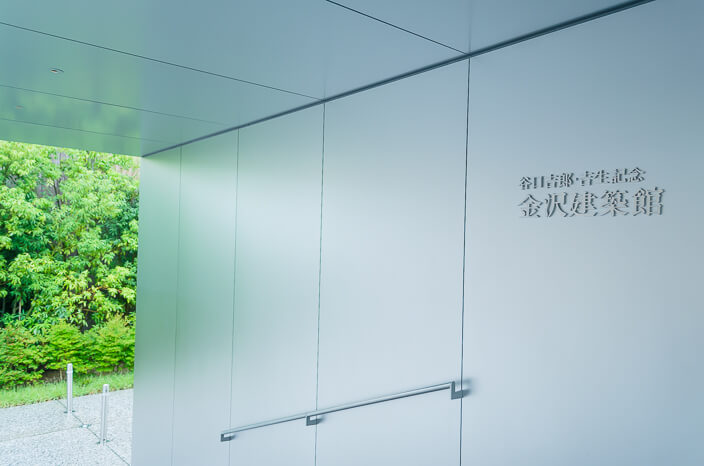 The space is divided in three parts, each located on a different floor.
The ground/first floor is dedicated to the entrance lobby & ticket booth, lockers and a small café.
We started the visit from mezzanine-style "basement" floor, where temporary exhibitions are held and require a separate ticket.
On that day, the special exhibition titled "Beyond Japan" featured Japanese architects with international fame & career all over the world, such as: Fumihiko Maki / Arata Isozaki / Yoshio Taniguchi / Toyo Ito / Tadao Ando / Kengo Kuma / SANAA / Shigeru Ban.
It was very interesting to compare the styles of Japanese architects creating works in different countries. This exhibition has ended, but the museum is holding exhibitions related to architecture at any time, so I think that architecture lovers will enjoy it.
Taking photos of the exhibition is prohibited, except for the building itself. It's really beautiful and photogenic, so I took many pictures on each floor.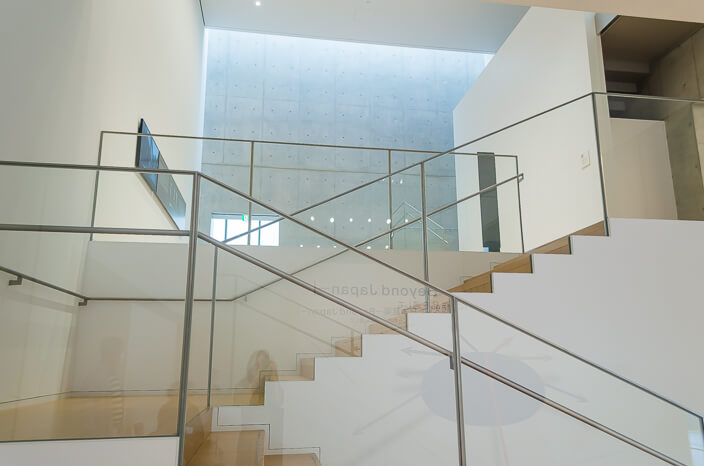 The outside courtyard (?) viewed from inside the building. There were just chairs, but I like this scenery. I thought "I wonder if I can enter?", but when I went to see it, it was locked.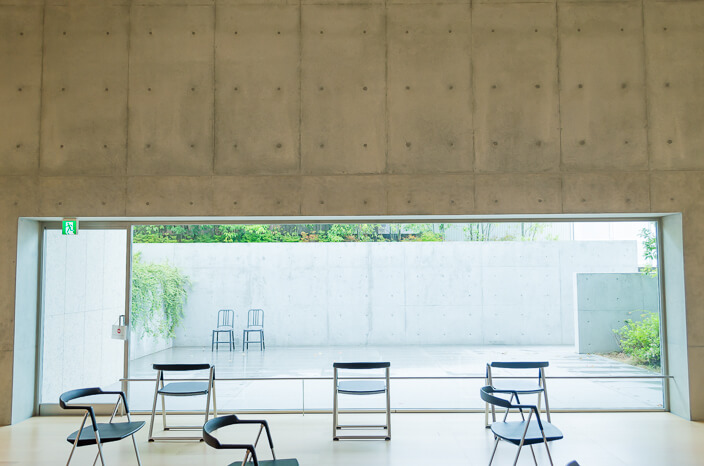 The view from the window on the 2nd floor. The leaves that began to change color were nice and I think this would be beautiful in Spring, Summer and Autumn.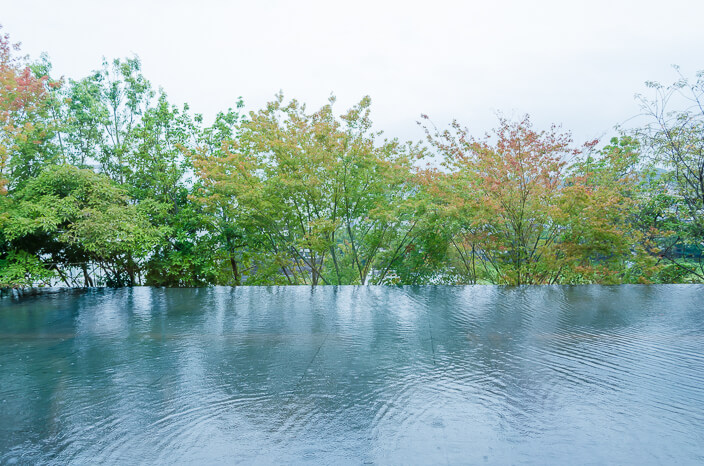 On the 2nd floor, the main Japanese-style room and tea room of the guest house Akasaka Palace Japanese Style Annex "Yushintei", which was once built by Yoshiro Taniguchi, are displayed.
I was ashamed to visit here without any knowledge about Yoshiro Taniguchi, but I was surprised that his son, Yoshio Taniguchi, had a completely different architectural style.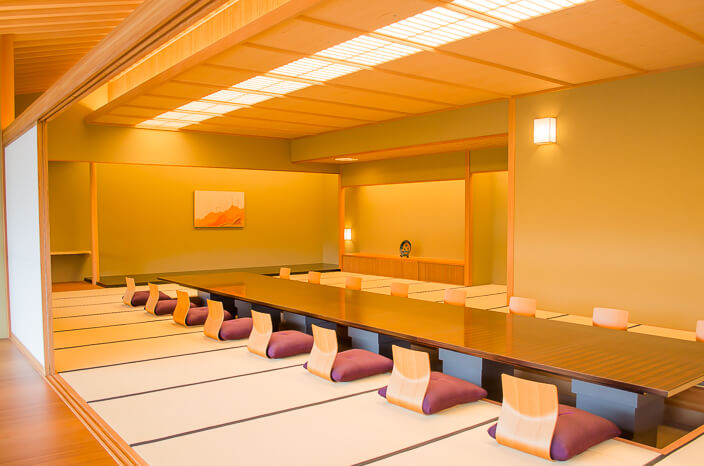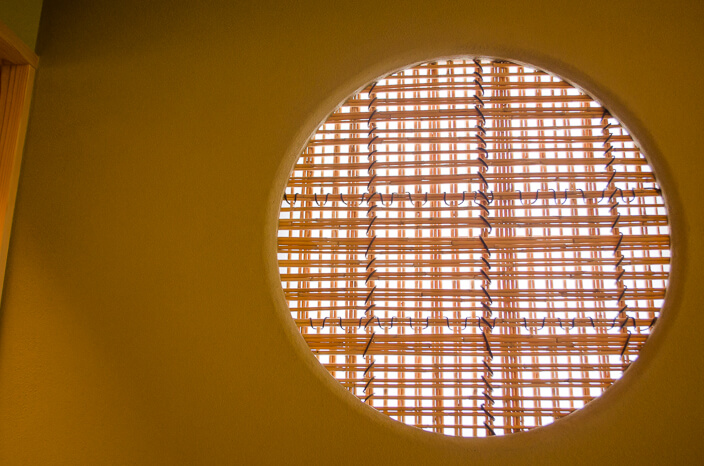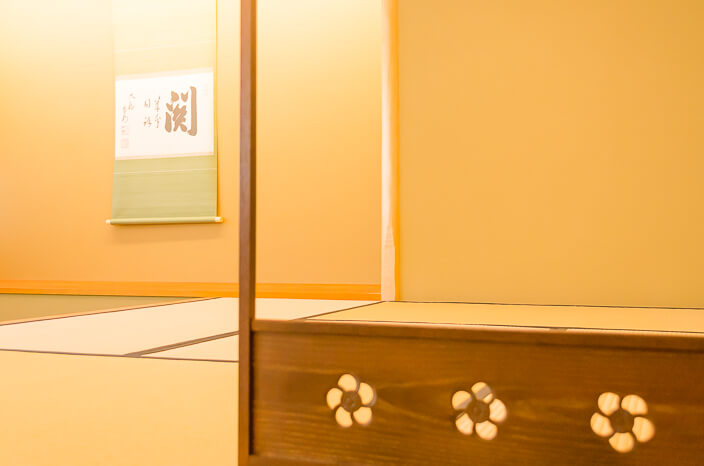 Finally, on the way down, we encountered a small cafe and museum shop. I liked the tranquille atmosphere there.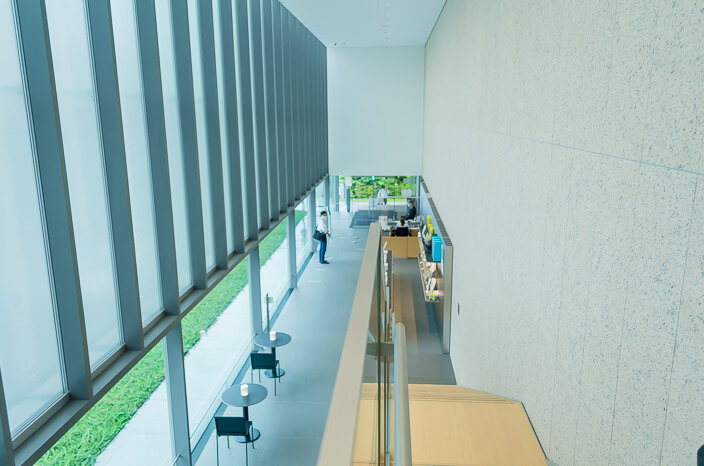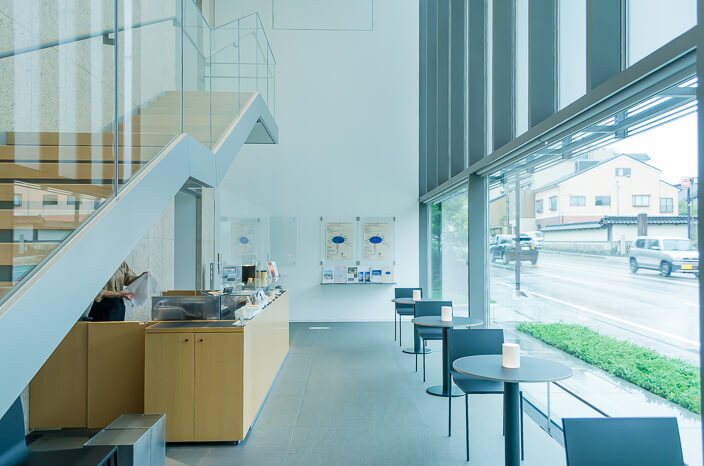 Summary
Yoshiro and Yoshio Taniguchi Museum of Architecture, Kanazawa was a very nice and comfortable place to visit for its architecture and the space in itself. The interior is quite photogenic, so even those who like photography can enjoy it even if they are not familiar with architecture. If you are not interested in the special exhibition, you can visit only the building.
There are so many other attractive sites to visit in Kanazawa, that it cannot be said "this is a MUST for everyone" but I think for architecture-lovers – especially those who may already like Yoshio Taniguchi and can discover the works from his father.
And since the museum is located in an ancient and lesser touristic part of the city called Teramachi with many Buddhist temples. If you are interested and time permits, this is definitely a recommended spot to visit.
Yoshiro and Yoshio Taniguchi Museum of Architecture, Kanazawa
Address
5-1-18 Tera-machi, Kanazawa-shi, ISHIKAWA
TEL
076-247-3031
Open Hour
9:30 – 17:00 (Last entry is at 16:30)
Close
Mondays (When Monday is a national holiday, we will close the following weekday instead)
New year's Holidays (December 29th – January 3rd)
* The museum may close to prepare for special exhibits
Admission Fee
【Adults】310 yen
【Seniors (65 and over) 】210 yen
【Children and Students (high school and younger)】Free
* Special exhibition prices may apply at times
Website
https://www.kanazawa-museum.jp/architecture/english/index.html