【Towada】Towada Art Center – the Entire City in One Art Space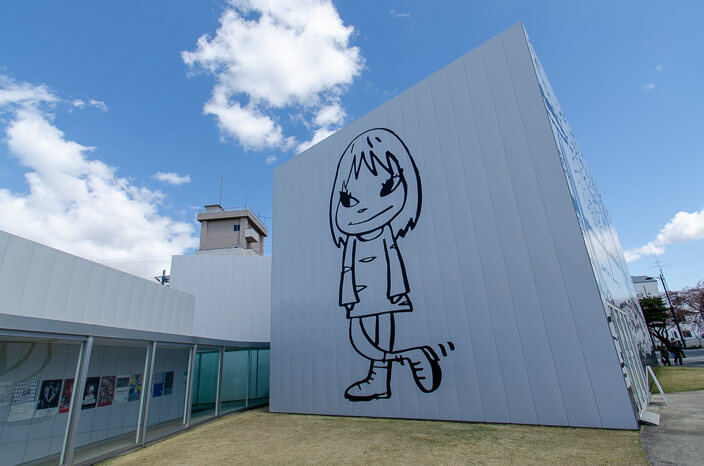 In 2020, my workload was reduced due to the new coronavirus and I had more time on my hands, so I wanted to deepen my knowledge in some way. I was particularly interested in contemporary art (as well as architecture), so I started visiting art galleries in Roppongi and Tennozu Isle, museums, reading books related to art (still in the introductory stage) and feeling the joy of accumulating knowledge little by little. And while I was in the process of learning in this way, a museum was recently opened, that I couldn't wait to visit. That's the "Towada Art Center" in Towada city, Aomori prefecture.
It takes about 40 minutes by car from Misawa Airport to reach the center of Towada City. The Towada Art Center is located on Kanchogai Street, which is lined with the Towada City Office, City Library, Towada City Hospital and other facilities that support the lives of the citizens, so I can imagine that this museum was also built to be close to the citizens. In fact, Towada City has a project called "Arts Towada," that aims to create a place where people can enjoy and interact with each other, by incorporating art into city planning and I felt that this point has actually been fully realized.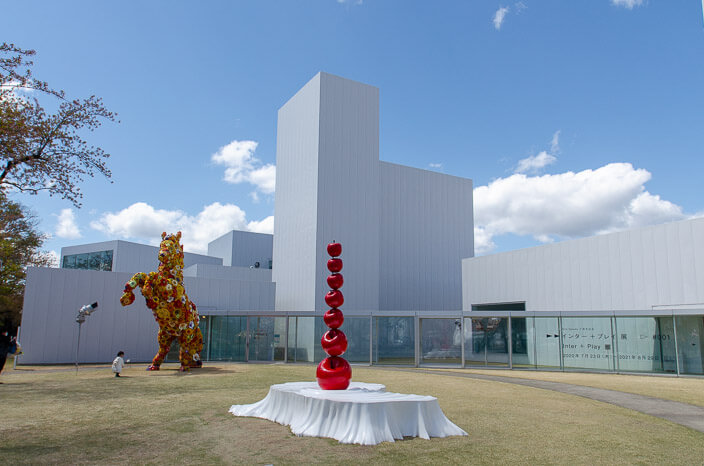 The building designed by Ryue Nishizawa reminds me of the 21st Century Museum of Contemporary Art (Kanazawa, Ishikawa Prefecture). That's just as well – The 21st Century Museum of Contemporary Art was designed by SANAA (founded by Kimiyo Sejima & Ryue Nishizawa). I read in a book that "Towada Museum of Contemporary Art is like a sibling of Kanazawa's 21st Century Museum of Contemporary Art" and I could see it clearly when I saw it in reality.
The 21st Century Museum of Contemporary Art has a large circle of small rooms and although the Towada Art Center seems to have omitted the circle, the way the exhibition space changes from one small box to another is very similar. These small boxes are based on the concept of a "house for art", where independent works are permanently displayed in each box (house). It is interesting to know this, because it makes me feel as if I'm visiting the homes of ten different artists in turn.
Let me introduce a few of the "houses" I visited.
Standing Woman / Ron MUECK
The moment you enter the first exhibition room, you see a huge sculpture. The woman is about four meters tall and looks so realistic that it seems she could be moving at any moment. Every strand of hair, every vein in her arms, and even the texture of her skin is so realistic, beautiful, and terrifying. Even though the sculpture was so huge and powerful, I could feel the fragility and delicacy in her expression. It looks as if she is anxious or worried somehow. However, this impression changes depending on the angle from which you look at it, so it was a very interesting and memorable work.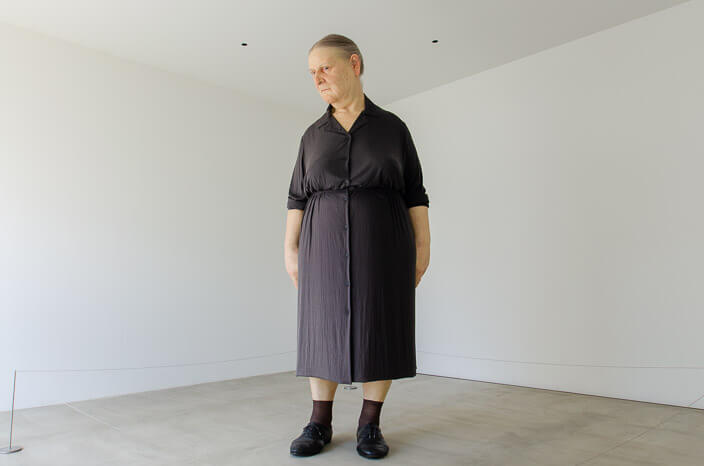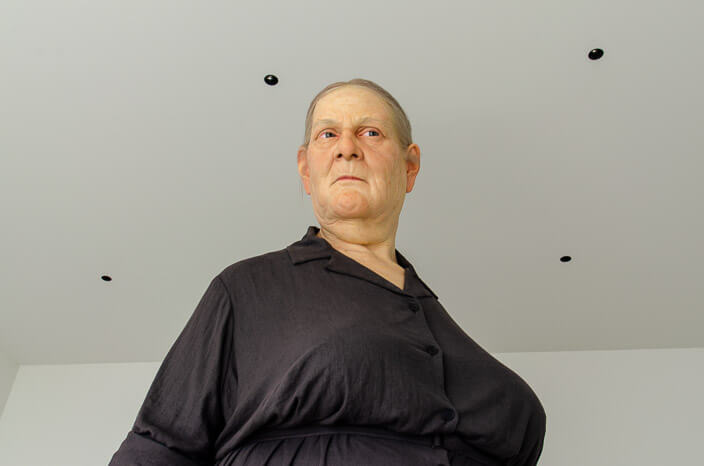 Memory of Water / Chiharu SHIOTA
Chiharu Shiota was selected in 2015 to represent the Japanese Pavilion at the 56th Venice Biennale International Art Exhibition and her work has recently joined the permanent exhibition in April 2021.
"Memory of Water" was inspired by Lake Towada, as is the boat used in the work. The red thread that goes from there in layers represents life, as well as the relationship between people. It's true that the network formed by relationships comes from so many different people and different places, that it's hard to know exactly how they are connected…
I wish I could connect with that many people in such a deeply interconnected way.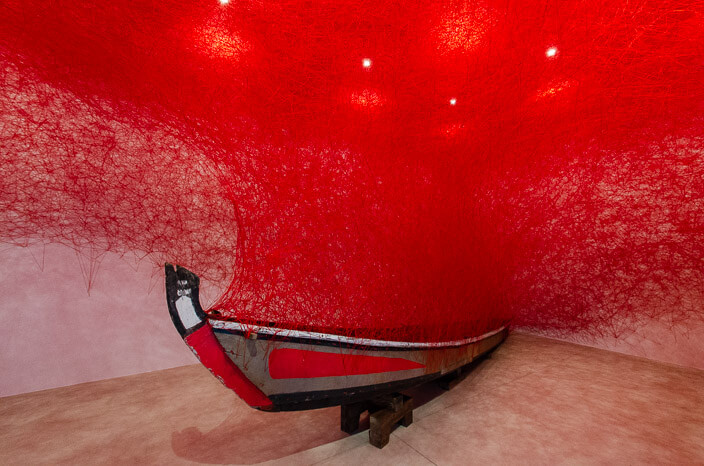 PixCell-Deer#52 / Kohei NAWA
Kohei Nawa continues to create new sculptures using the latest technology. His work has been on display as a deposited work since April 2021 (scheduled until September 2023) and I have seen the PixCell-Deer series of stuffed deer covered with transparent spheres (cells) several times before, but they were still beautiful and impressive. There are cells of various sizes, but the image of the taxidermy seen from inside the cells are all different, and it gives me a strange feeling.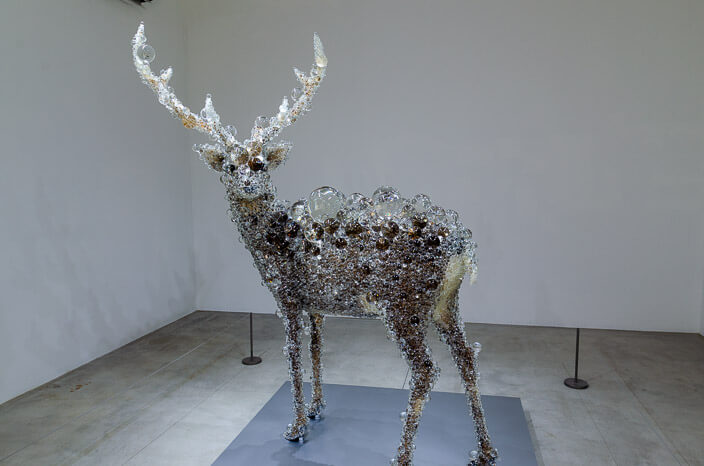 After we finished looking at all the artworks, I took a break at the museum's "Cube Café", decorated with brightly colored floors. I thought I had seen this flower pattern somewhere before and it turned out to be a painting by Michael Lin (Untitled), which is also used on the walls of the 21st Century Museum of Contemporary Art in Kanazawa. So. again, I felt these two museums are like siblings of the same family!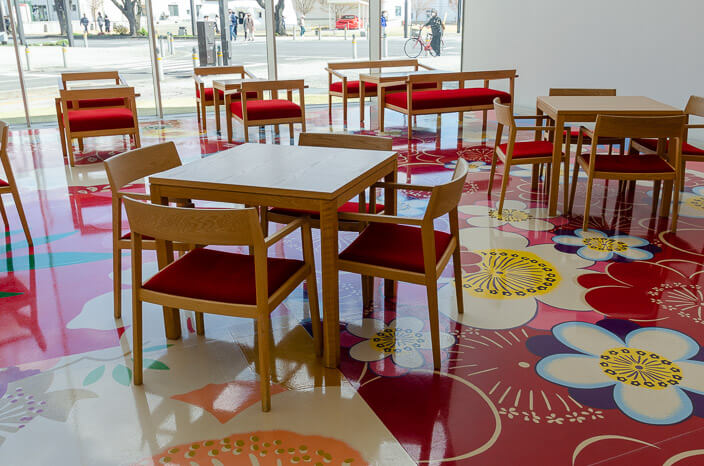 Speaking of Aomori Prefecture… Did you know that it's very famous for its apples? So, we had the Apple Pie & Milk Gelato and the Tarte Tatin. The apple pie was flavored with cinnamon, while the tarte Tatin with slow-cooked apples, was very soft and delicious.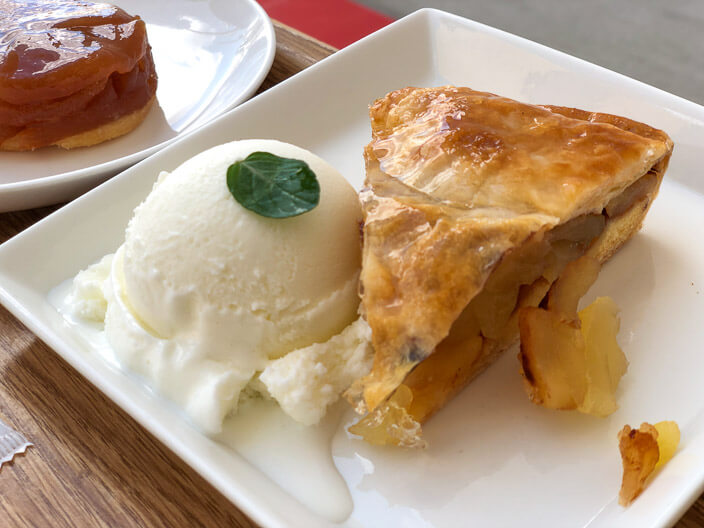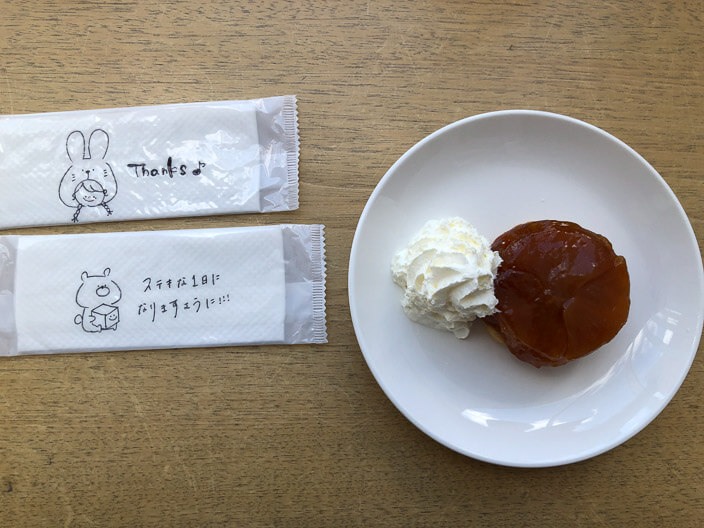 Now that I was energized after eating these delicious sweets, it was time to visit the artworks outside the museum.
As you may have noticed in the photo at the beginning of this article, you can see wonderful artworks even before you enter the museum. Maybe you will recognize the first one?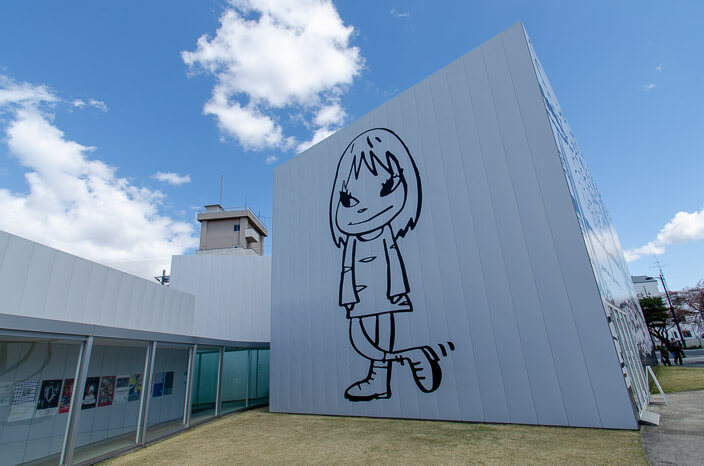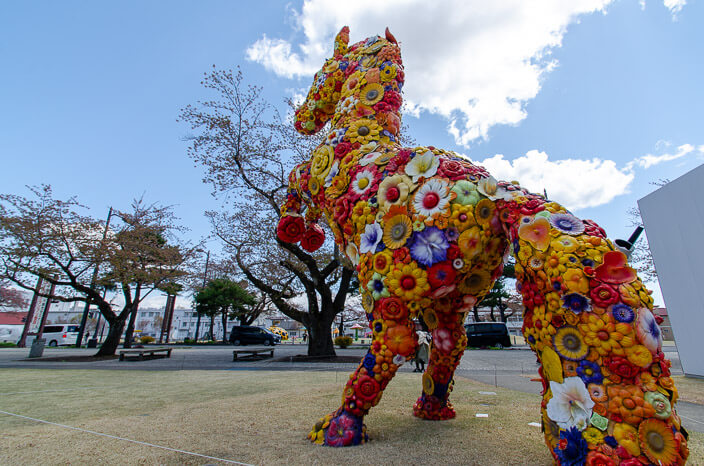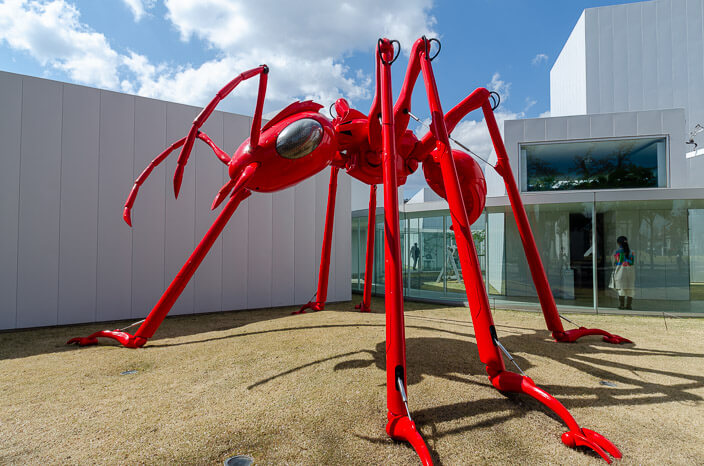 And then, across the Kanchogai Street, there is the Art Square where people can have fun while experiencing art. Especially around Yayoi Kusama's work, there were many children running around, creating a lively scene. My daughter was so happy as she climbed into a pumpkin and said, "I want to stay here forever!"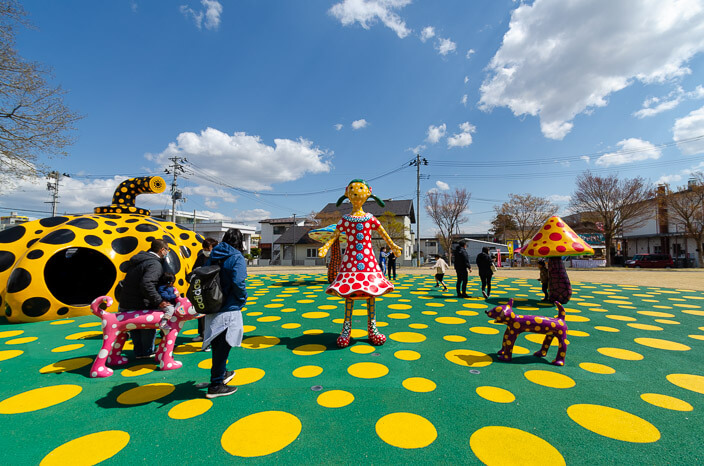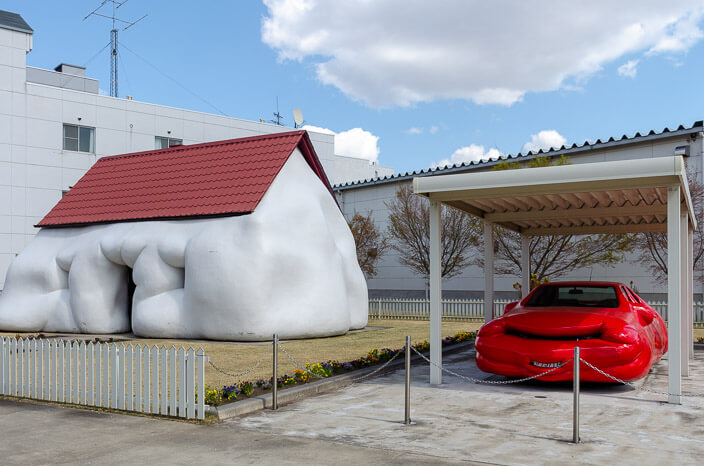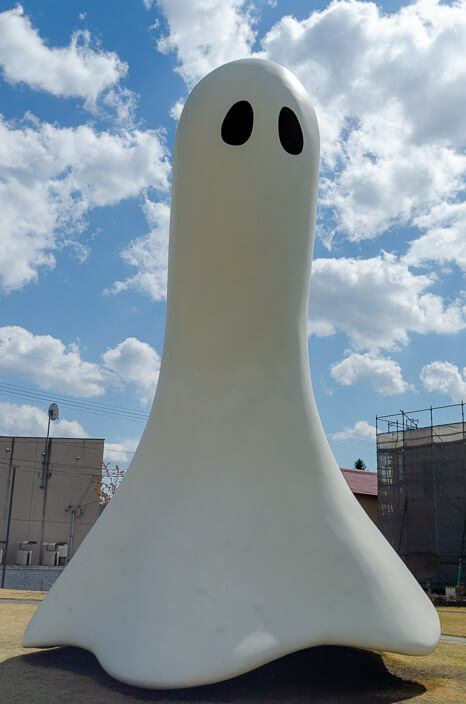 To be honest, there are not many other spots in downtown Towada, but it is still worth a visit to see the Towada Art Center and its art surrounding. It is rare to find a museum that permanently exhibits such a large collection of works by leading Japanese contemporary artists.
By the way, if you are an architecture fan, I recommend visiting the Towada City Library designed by Tadao Ando and the Civic Koryu Exchange Plaza "Towaare" designed by Kengo Kuma, both hugely famous architects, both in Japan and abroad.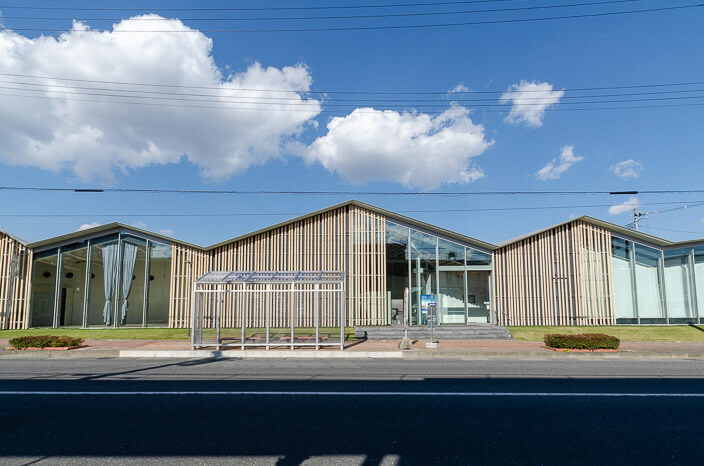 Towada Art Center
Address
10-9 Nishi-Nibancho, Towada-shi, AOMORI
TEL
0176-20-1127
Open Hour
【Museum】9:00 – 17:00(Last entry at 16:30)
【Cafe & Shop】9:00 – 17:00(Last order at cafe: 16:30)
Close
Mondays (except for National Holidays on Monday, in which case the center is open on the holiday and closed the following Tuesday instead)
New Year Period
* Temporary closures due to events, construction, maintenance, etc.
Admission Fee
【Adult】Permanent Collection + Exhibition: 1,800 yen (Permanent Collection Only: 1,000 yen)
【Child (18 and Under)】Free
Website
https://towadaartcenter.com/en/
Previous Post

Next Post