【Gotemba】HOTEL CLAD – A hotel with a hot spring facility on the outlet premises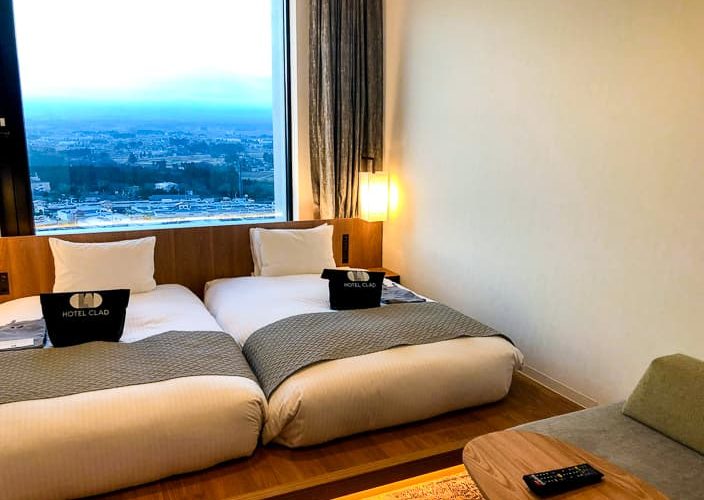 About an hour and a half drive south from Tokyo in the Gotemba area where you can see Mt. Fuji, "Gotemba Premium Outlets" is Japan's largest outlet mall.
HOTEL CLAD
In December 2019, "HOTEL CLAD" was opened on the outlet premises.
First of all, of course, it is the best location for those visiting outlets, because it is located directly on the outlet premises. Combined with the one-day hot spring facility called "Konohana no Yu", it will be perfect after a day of shopping or playing Golf…
Yes, there is also a golf course nearby, so it is a recommended hotel for enjoying golf in the Gotemba area!
Common Area
If you go up the slope next to the outlet mall, you will find the hotel and this is how the exterior looks like.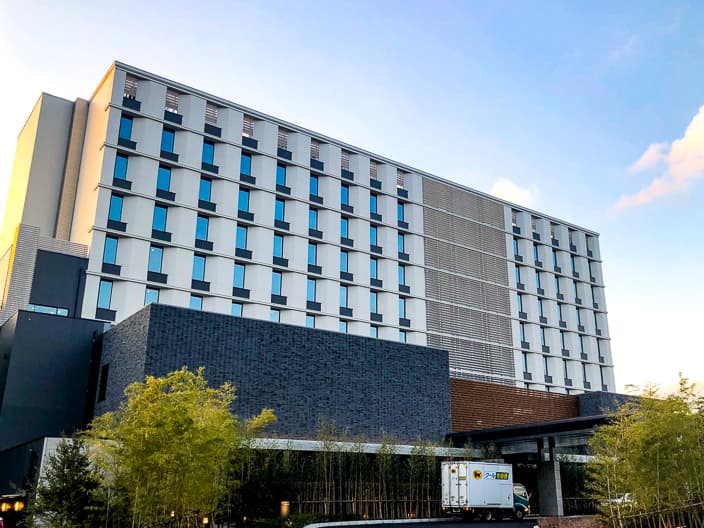 When I stayed in December, a Christmas tree was displayed in the lobby. And if the weather is nice, you can see Mt. Fuji from the front window – unfortunately, I couldn't see it because it was cloudy on that day, but I assume it must be a gorgeous sight to welcome travelers.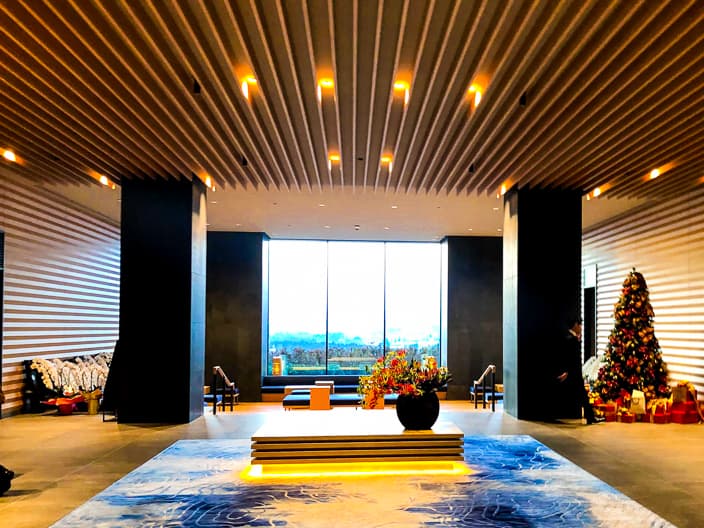 Room
I stayed at Fuji view TWIN room – The area is as compact as 23 square meters, but the minimalist design made it feel wider.
As the name "Fuji View" suggests, you can see Mt. Fuji from your room. It was cloudy on this day, so I was sorry I couldn't see it well, but I imagine the sunrise and sunset on Mt. Fuji on a sunny day are very beautiful… After all Mt. Fuji is a symbol of Japan, so when it looks beautiful, it raise your sprits.
There is also a TV, table and sofa in the room, so you can comfortably relax in your room.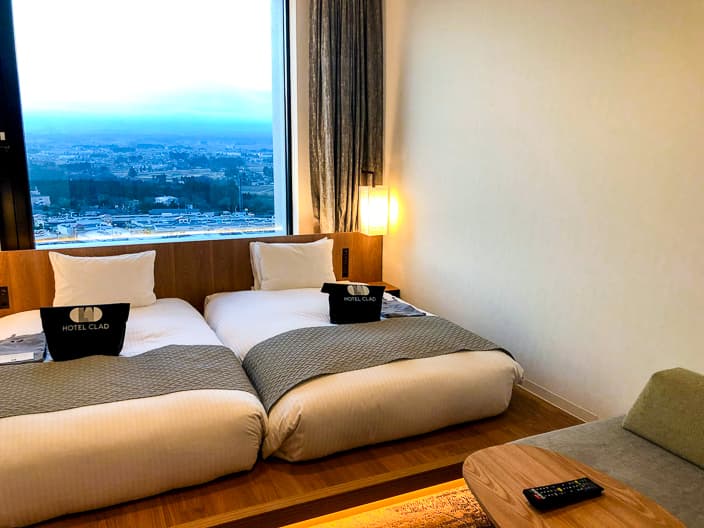 A smart-looking washbasin. It is installed in a place that you can see as soon as you enter the room.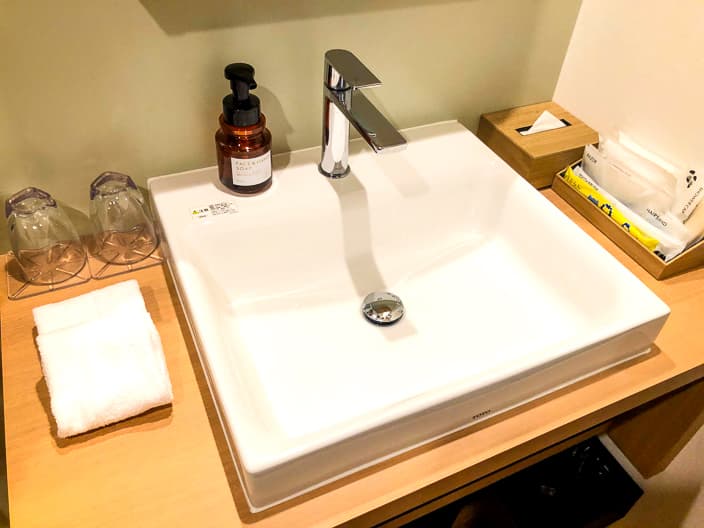 This room type does not have a bathtub, only a shower booth and I didn't use it because there is a hot spring facility with large communal baths.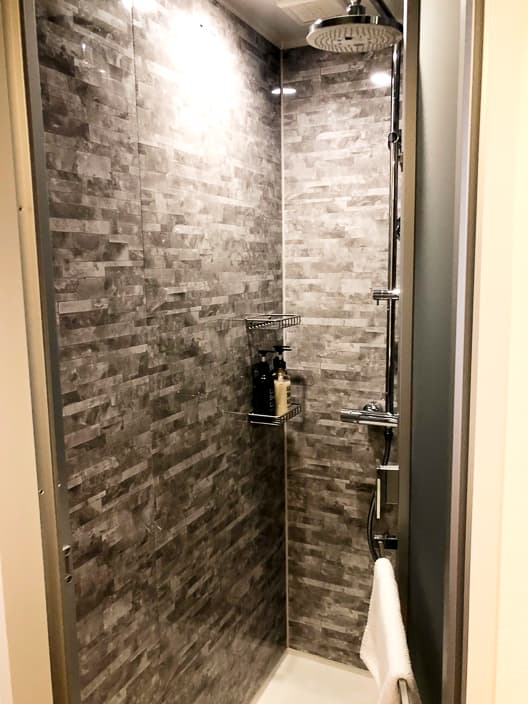 Dining
When you dine at the hotel, you can eat at "Dining Hanagoromo", the restaurant of the attached daytrip hot-spring facility "Kinohana no Yu".
If you choose the plan with dinner, it will be a Japanese course. In case your accommodation plan does not include dinner, it is recommended to make a reservation in advance.
You can order on the touch panel and there is an English menu so you can use it with confidence. I felt that it was like an izakaya (Japanese bistro).
However, most of the menus are Japanese, so if you are not good at it, you should eat at the outlet mall instead.
Please note that there are no restaurants except the hotel and the outlet mall. The hotel does not have a shop, so if you need a light meal, it is recommended to purchase it at a convenience store in advance. The nearest one is about 3 minutes by car.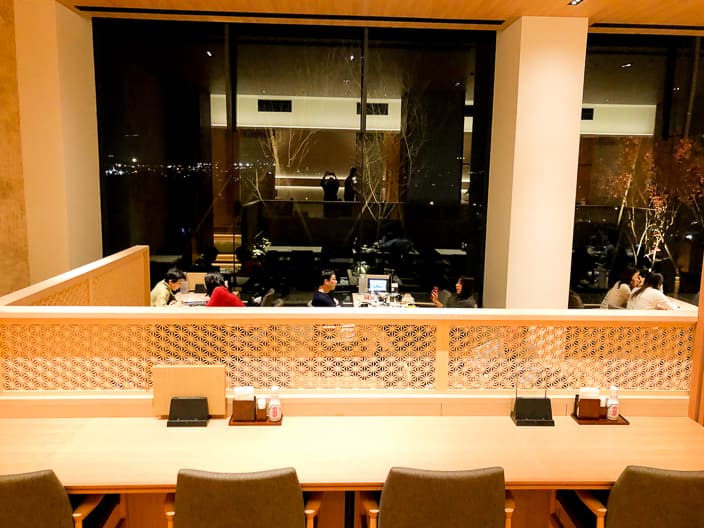 Konohana no Yu – daytrip hot spring facility
The hotel has a hot spring facility, Konohana no Yu. You can take a day trip bath here and it costs 1,600 yen (adults / weekdays) to use it, but HOTEL CLAD guests can use it for free!
There are several types of baths, including an open-air bath. You can see Mt. Fuji from the open-air bath, so it's very comfortable go in daytime.
After taking a bath, relax at the break. If you imagine a ryokan, it may be different from the "hot spring" in your imagination, but in a sense this is Real Japan. It is an authentic experience where you can experience a super public bath.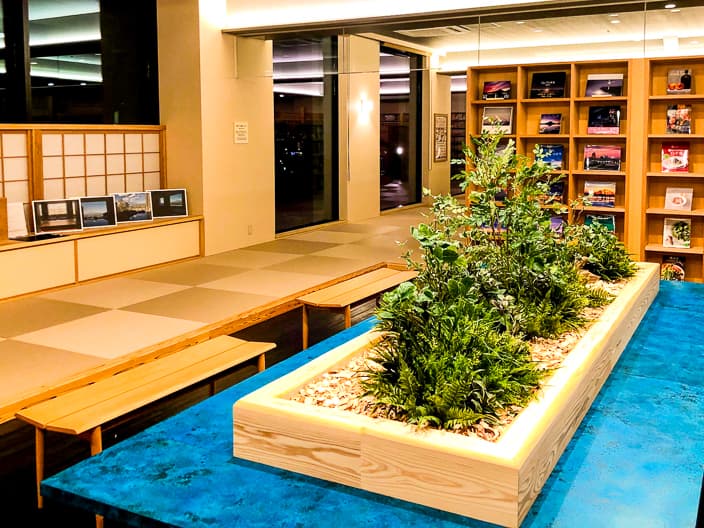 Basically, all books are in Japanese, but there were also a few manga written in English.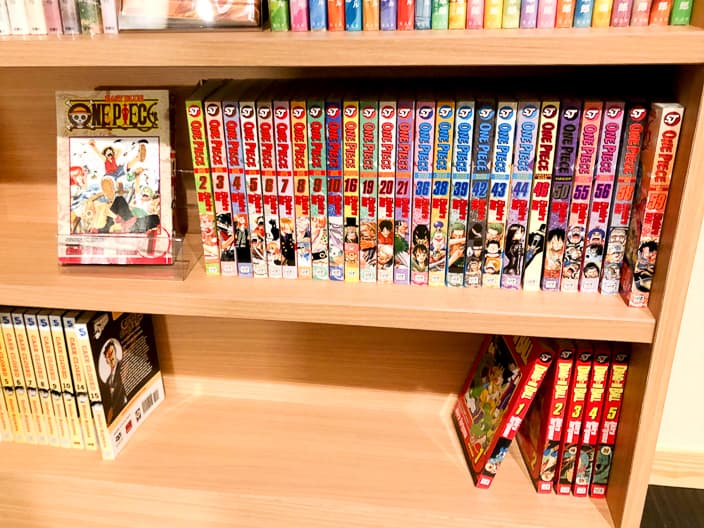 Ah, and in the facilities of HOTEL CLAD and Konohana no Yu, you can basically wear slippers in the hall and corridors. So this place is really like a super public bath.
Summary
HOTEL CLAD is a recommended hotel in the Gotemba area. If you stay here, you can shop at the outlet mall or play a golf round on the course where you can see Mt. Fuji. In addition, children who do not play golf can enjoy sightseeing in the Fuji Safari Park and Hakone area by car, so it is a hotel that families can use with peace of mind.
The facilities are new and very clean, but not luxurious. For those who want more luxurious and attentive service, it is better to stay at a ryokan in Hakone.
Previous Post