【Shirokanedai】RAVIN D'OR – Custom-made French course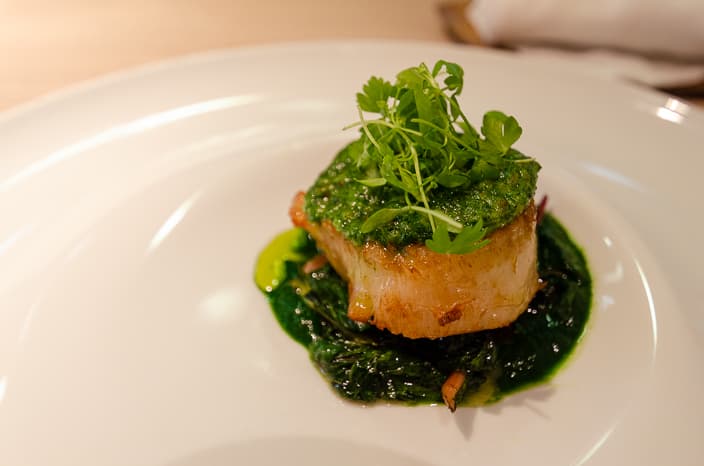 I found a recommendable French restaurant near Shirokanedai station. That's "Ravin D'or" – a small restaurant which has 12 seats in total (8 counter seats + 4 table seats).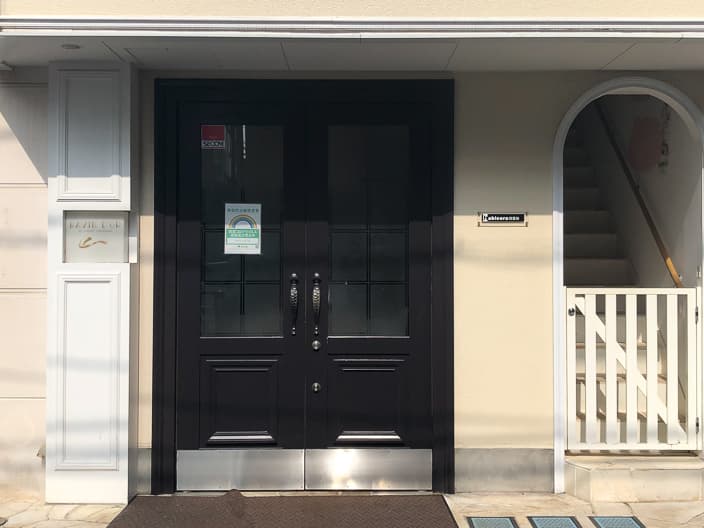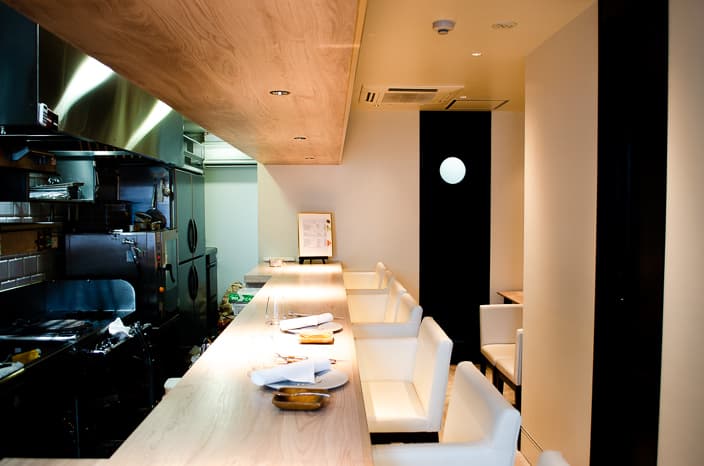 Custom-made French Course
As the title says, you can get a custom-made French course.
From the fresh ingredients of the day, you can choose the ingredients you like and the chef cook them on the spot. You can consult with the chef about cooking methods, so you can decide the menu to your liking.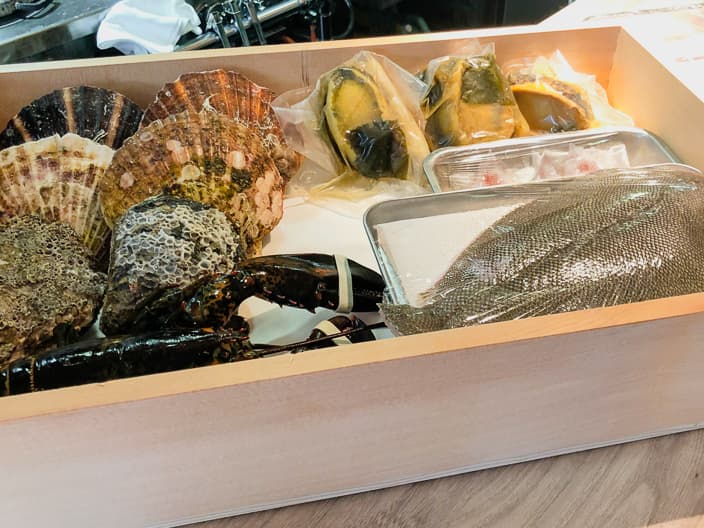 The chef shows you the ingredients like this. The course price is from 6,500 yen to 15,000 yen. Prices will vary depending on the ingredients selected and the number of plates.
On this day, there were scallops, lobster, spotted halibut, grouper, abalone (pickled in consomme), Kumamoto wagyu beef and lamb meat.
We chose scallops, lobster, groupers and Kumamoto wagyu beef.
I was looking forward to seeing what kind of food will come out.
My custom-made course
In addition to the selected ingredients, the course includes amuse-bouche, salad and dessert.
First, the amuse-bouche.
Okra and flatfish
The yellow ones are okra flowers, and it seems that they are hard to come out. I ate it for the first time. Although it looks completely different, I was surprised that it tasted okra and was sticky. The flatfish was chewy, crunchy and delicious.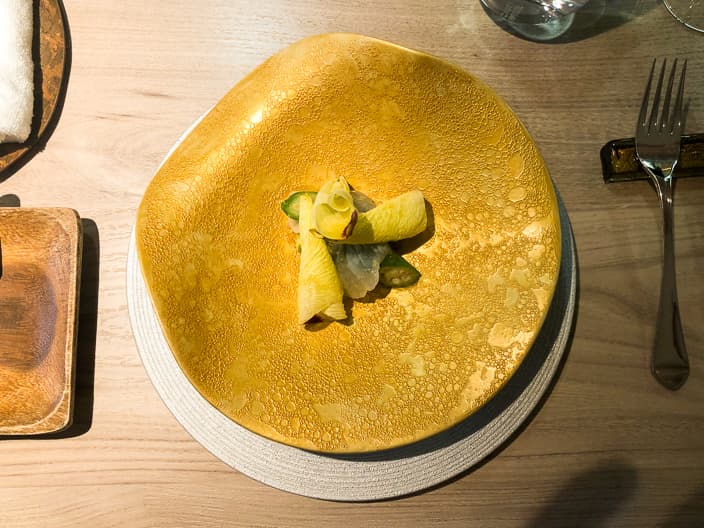 Horse meat tartar and turnips with Italian pecorino cheese
I was a little worried because I'm not very good at horse meat and lamb, but I didn't have to worry because it didn't smell at all. The turnips were sweet and delicious.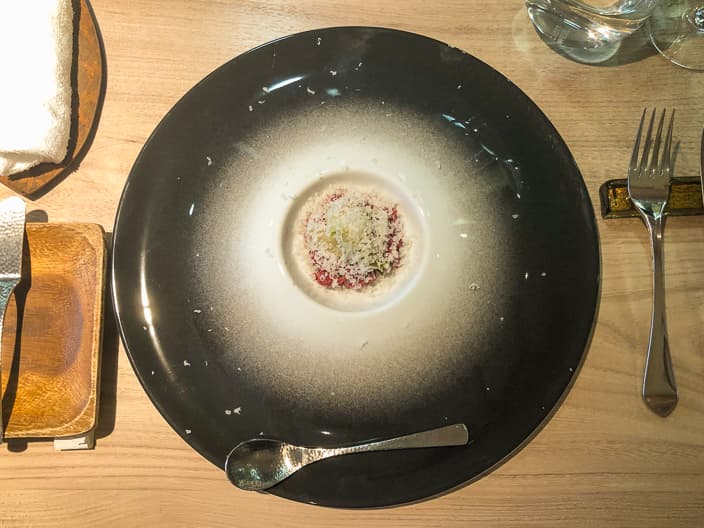 Root vegetables and herb salad
A salad using about 14 kinds of herbs from Fukuoka prefecture. There is a root vegetable under the herb, it is very delicious and impressive. Although it is chewy, it is well cooked and exquisite. It's covered with smoked potato sauce, which is also delicious.
I heard that this is the only menu item that will always be served.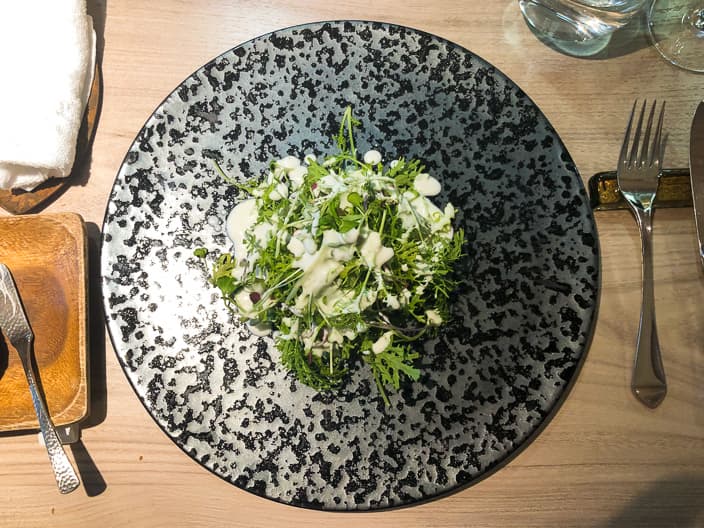 Sautéed scallops with burdock sauce
Now, it's finally time to enjoy the ingredients I chose. First, the scallops.
Yeah, it's delicious! I knew scallops would be nice, but they tasted better than I expected. Luxuriously topped with black truffles and a homemade burdock sauce, to enhance the taste.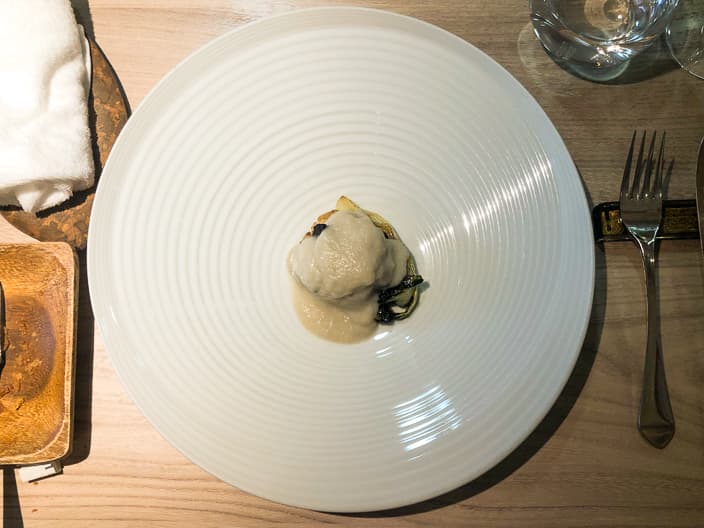 Lobster with herb sauce
Next was lobster. The texture was really good! Again, of course, lobster is always delightful, but here, the zucchini and tomato sauce on it complemented it perfectly. My husband, who doesn't like tomatoes also said, "This tomato sauce is yummy!"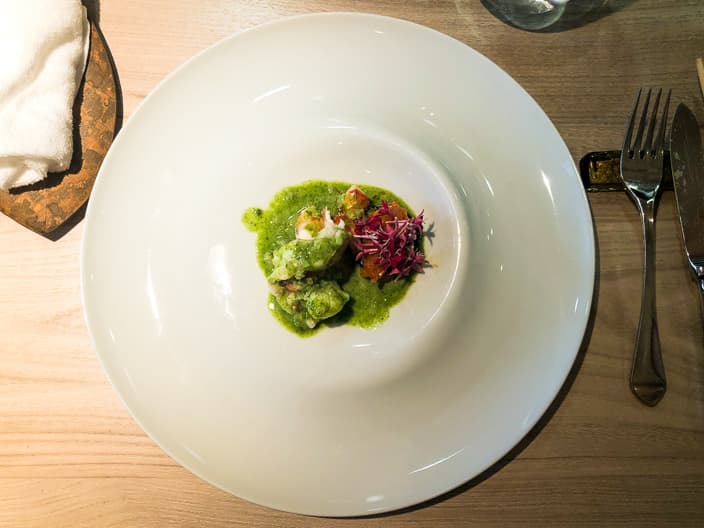 Sautéed grouper with onion and saffron sauce
This grouper was a little aged because it used ingredients from the previous night. Although it is fluffy, it is tightly packed, and delicious!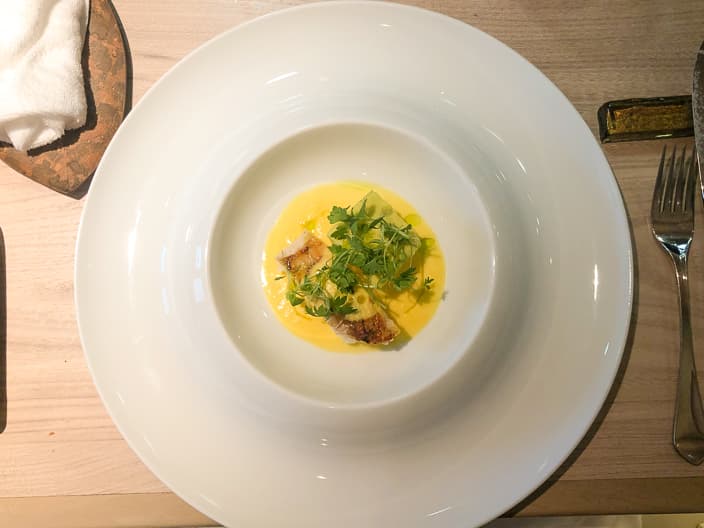 Kumamoto Wagyu beef steak with garlic sauce
Since it is a shoulder loin, it had just the right amount of fat and I enjoyed it very much.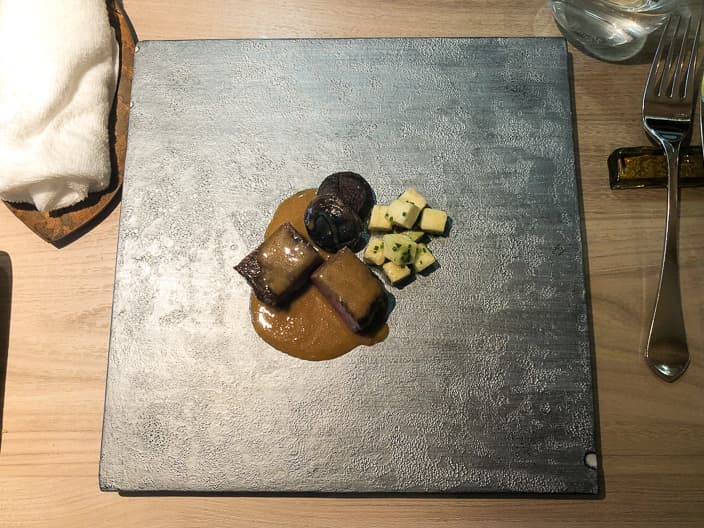 Peach and blancmange
The peaches are very sweet and the blancmange (made with milk, sugar and rice flour) was smooth and delicious. It was the best ending.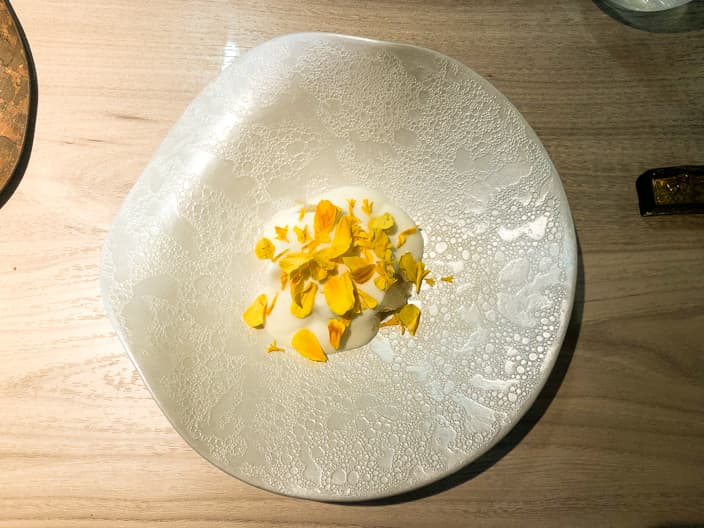 In my past experience, even in very good restaurants, there was always one dish on the menu that I thought was not quite good enough for a course, but at Ravin d'or, I was surprised to find that every dish was great. I can only marvel at how many recipes they must have in their heads to be able to immediately come up with them using the ingredients and cooking methods chosen by the customers.
---
The other day, I visited the restaurant for lunch for the first time in a while. Like last time, it was a full course where you choose the ingredients and have them prepared for you. This time it was like this. We added drinks (two glasses of wine and a glass of ginger ale for two people) to the meal, and the total cost for two people was about 34,000 yen. This is too extravagant a price for lunch, but you can enjoy it at the same price for dinner. We were very satisfied with the delicious food, but the portions were so generous that we were too full to eat dinner that night.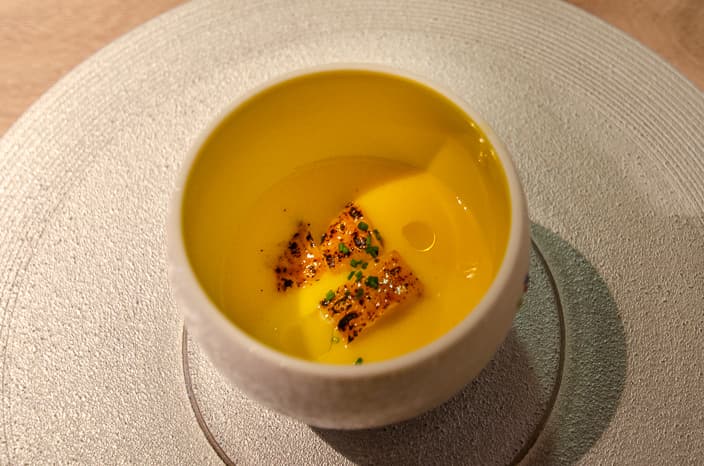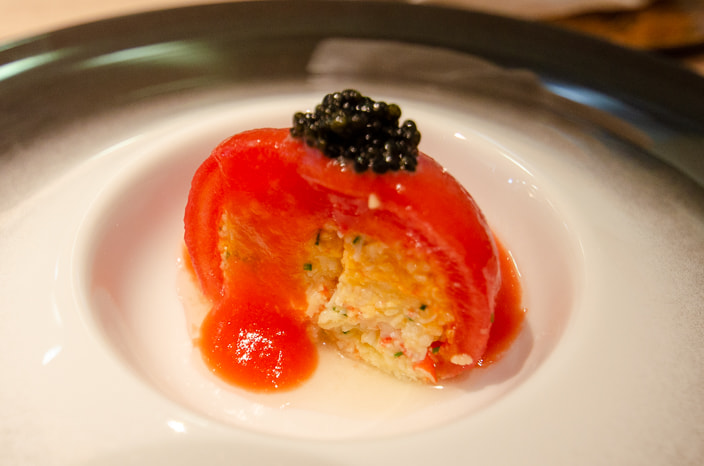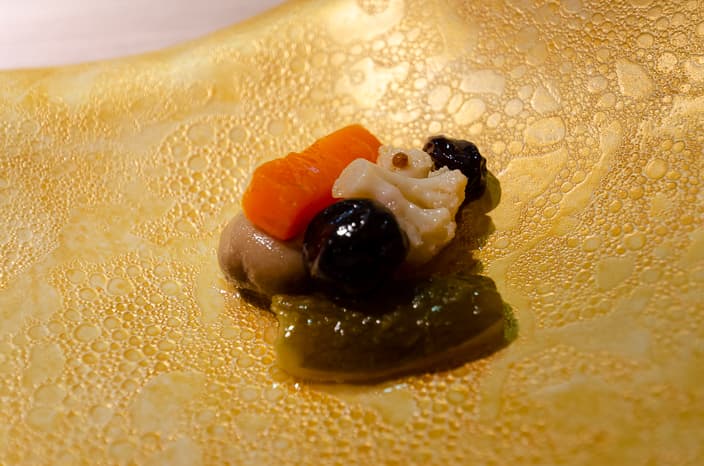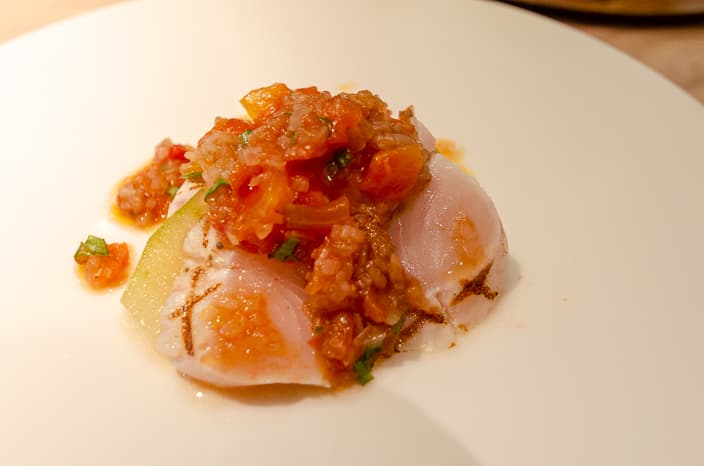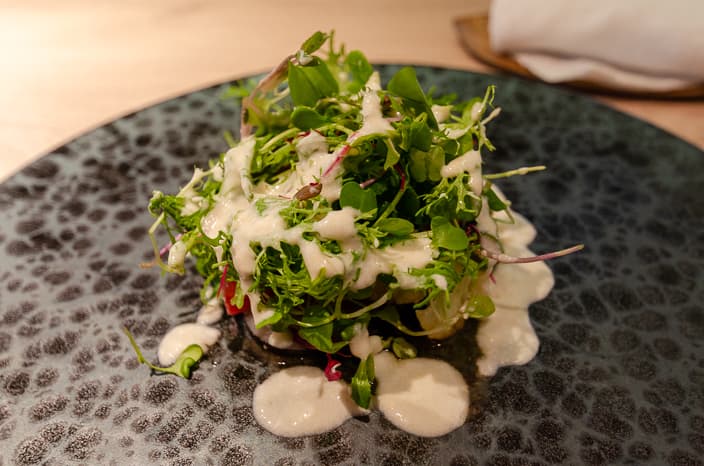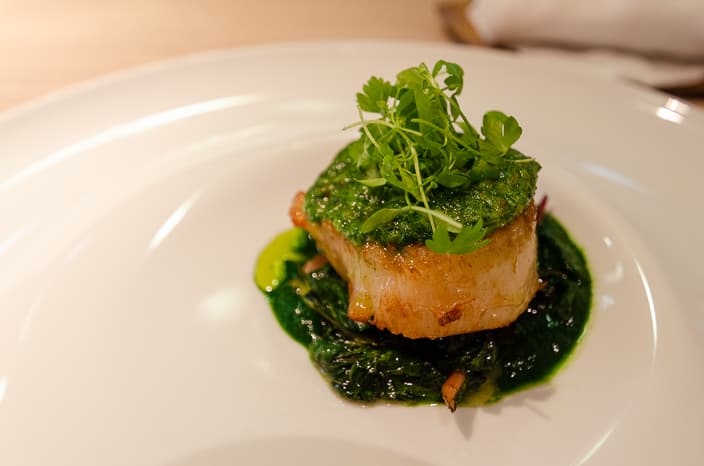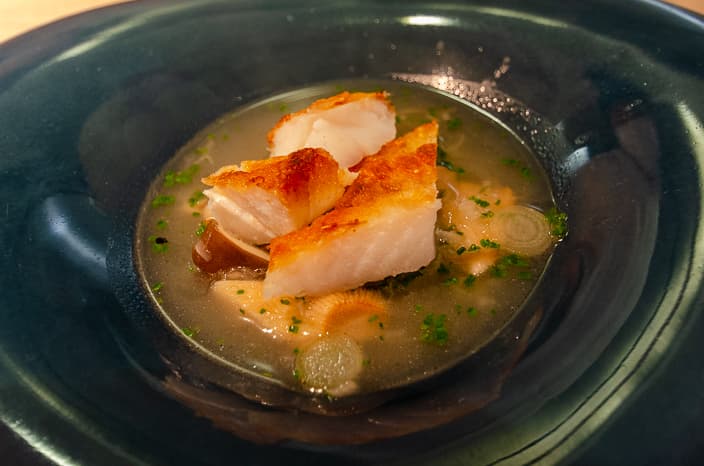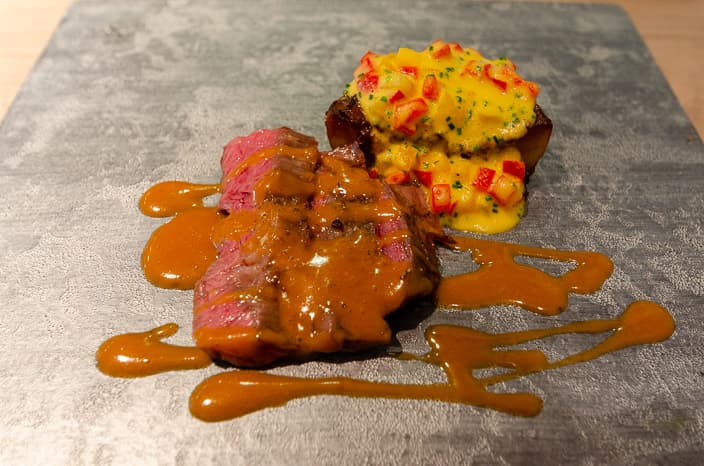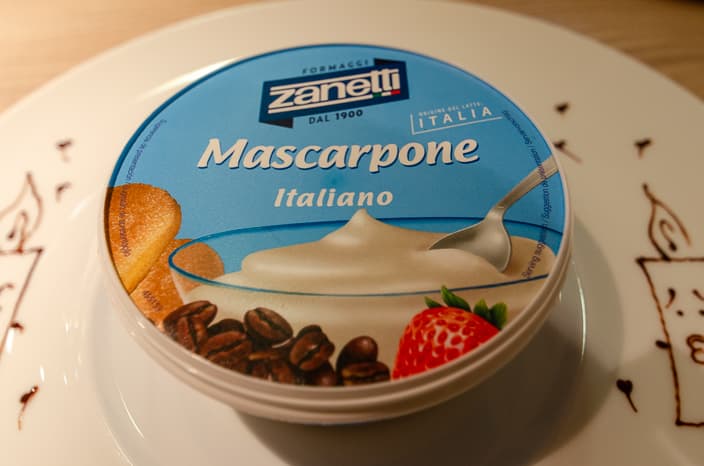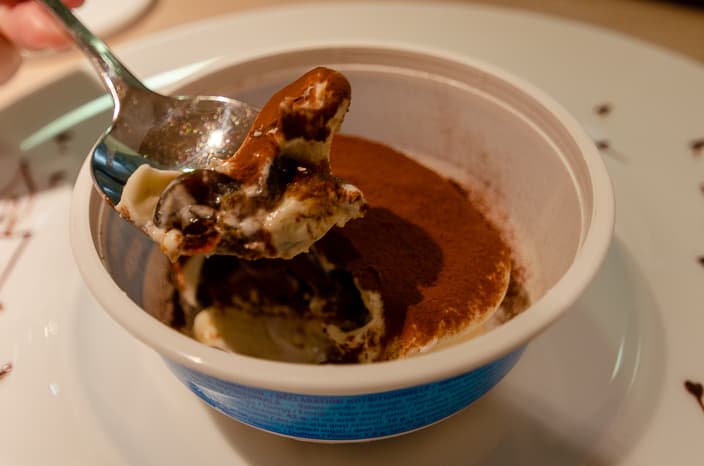 RAVIN D'OR
Address
1F habicera Shirokanedai, 4-8-14 Shirokanedai, Minato-ku, TOKYO
TEL
03-5422-7448
Open Hour
【Lunch】11:00 – 14:00
【Dinner】17:30 – 23:00
Close
Irregular holidays
Website
http://ravindor.jp/ (Japanese Only)
Previous Post

Next Post