【Lake Yamanaka】Fuji Marriott Hotel Lake Yamanaka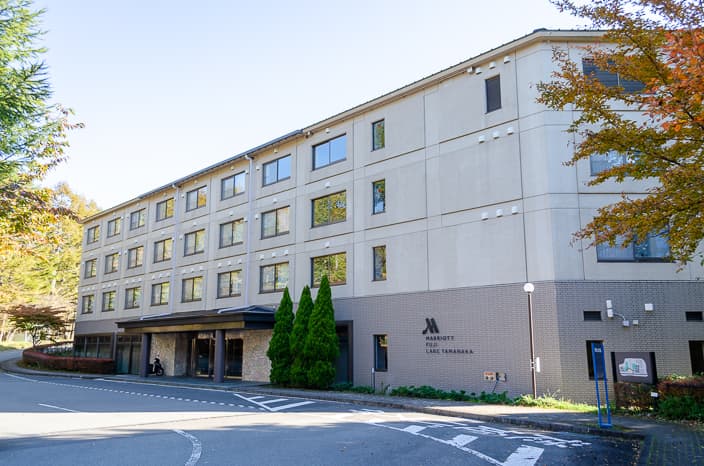 Fuji Marriott Hotel Lake Yamanaka is located among the five lakes of Fuji, one of the most famous resort areas in Japan and boasting views of the majestic Mt. Fuji. After strolling around Lake Kawaguchi, I moved to Lake Yamanaka and spent a relaxing time at the hotel.
The Fuji Marriott Hotel Lake Yamanaka is a completely renovated and rebranded version of the Resort Hotel Laforet Yamanakako, which opened in July 2017. The newly renovated lobby has a warm and modern atmosphere.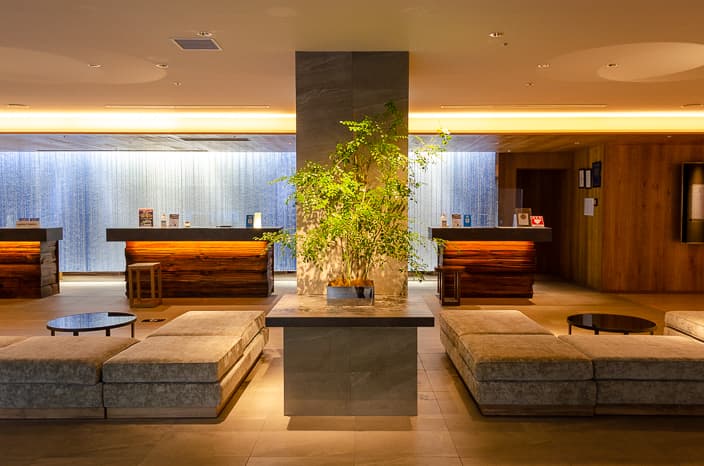 The building has one basement floor and four floors above ground, and from the elevator halls on the third floor (near the windows) and above, you can see Mt. Fuji. I wonder it's because I'm Japanese, but I get excited whenever I see Mt. Fuji.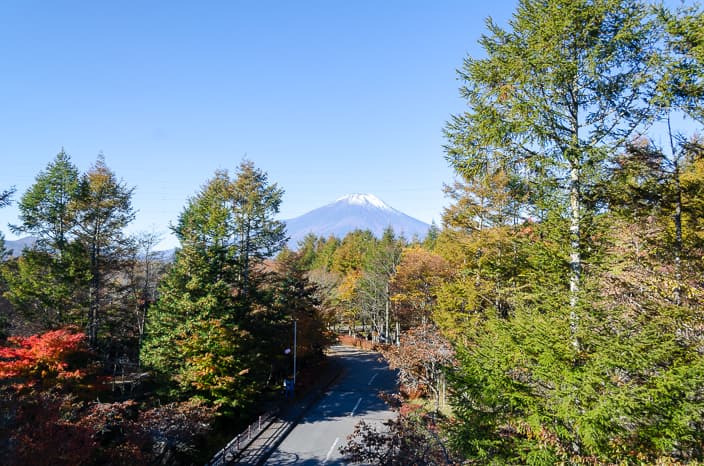 The Room
This time, I stayed in a Superior King room (41 sqm). Although it is an entry-level category, the room is spacious enough for a family. I was happy to spend time relaxing on the sofa while feeling the warmth of the wood.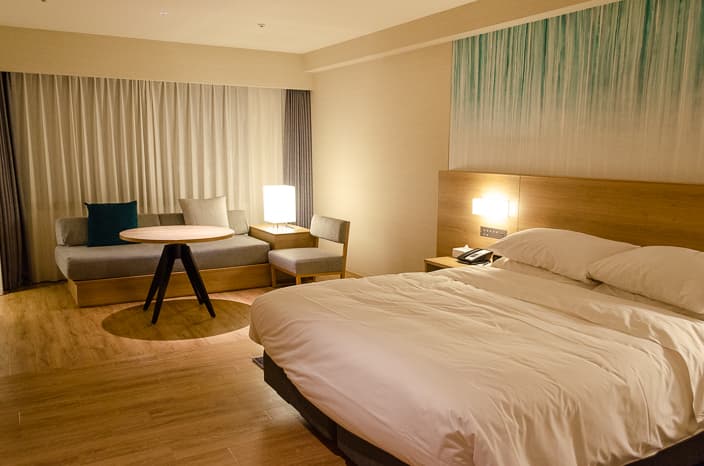 The bathroom was simple, but this is because there is a large (public) bathroom with an open-air bath. In fact, I didn't even use the bathroom in my room.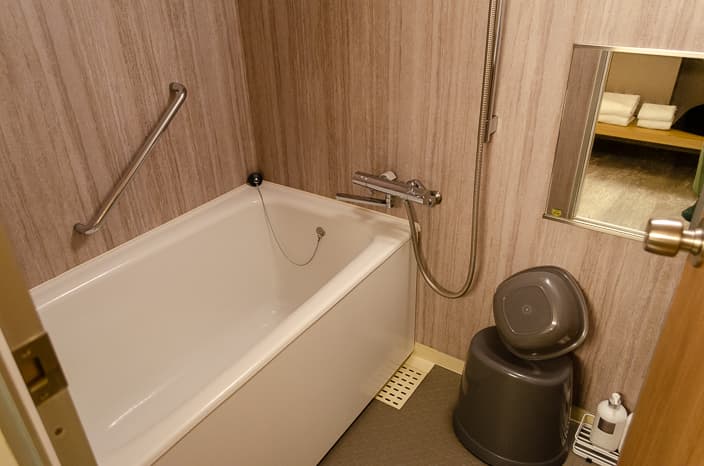 I was really grateful to be able to soak in the warm hot spring water without having to fill it up myself since I was exhausted from moving around all day. However, the bathhouse itself looked a little old, as if not much work had been done when it was renovated.
The Dining
Breakfast and dinner can be had at "Grill & Dining G", an open space with view of nature through the large windows. The blue and green interior matches the colors of the trees outside.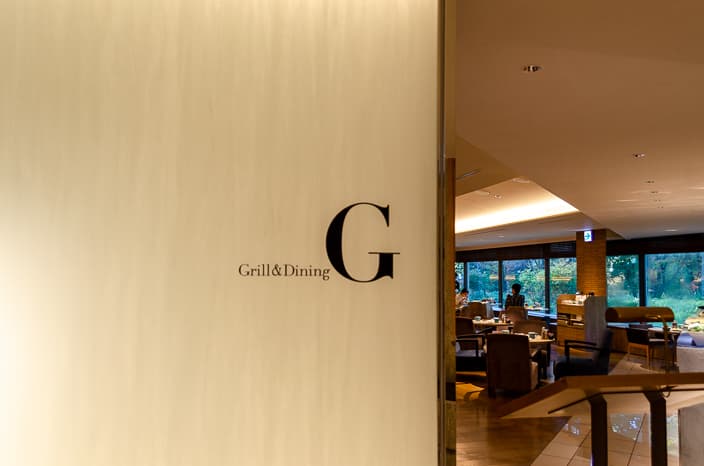 Fuji cherry pork, Koshu beef, Fuji salmon, fresh local vegetables and fruits, and other seasonal local ingredients are used to create the restaurant's signature grilled dishes.
There is also a lounge in addition to the restaurant, so you can enjoy casual meals and drinks.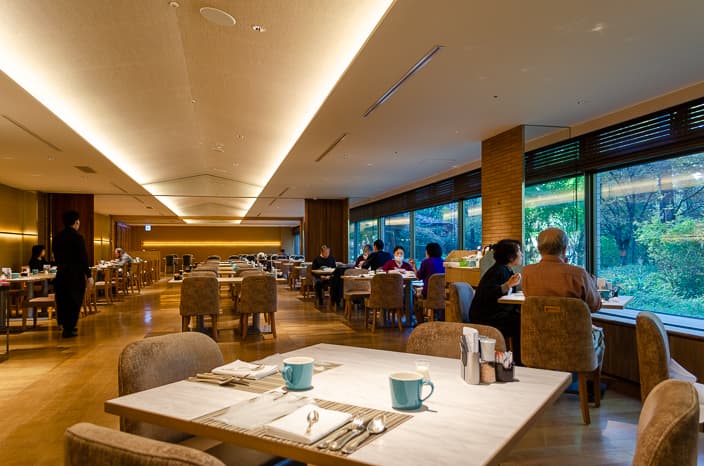 This time, the plan did not include dinner, so I thought I would go somewhere for dinner, but there were no restaurants around the hotel at all!
So I decided to go to a convenience store about 5 minutes away by car, and trusted my sense of direction and drove, but unexpectedly I found myself driving in the opposite direction. I was terrified to drive alone on a mountain road with no street lights and no way to make a U-turn. By the time I finally made a U-turn and arrived at the convenience store, 30 minutes must have already passed. I don't know if any of you are this ditzy, but I strongly recommend that you plan to have dinner at the hotel since it is located in such a remote area! By the way, you can buy drinks from the vending machines in the hotel.
The Breakfast
Breakfast was buffet style. However, the egg dishes were made on a request basis. There is an egg request card on the table, and you fill in your preferences such as scrambled or omelet, what kind of ingredients you want, etc. and submit it to them, and they will bring it to your table later.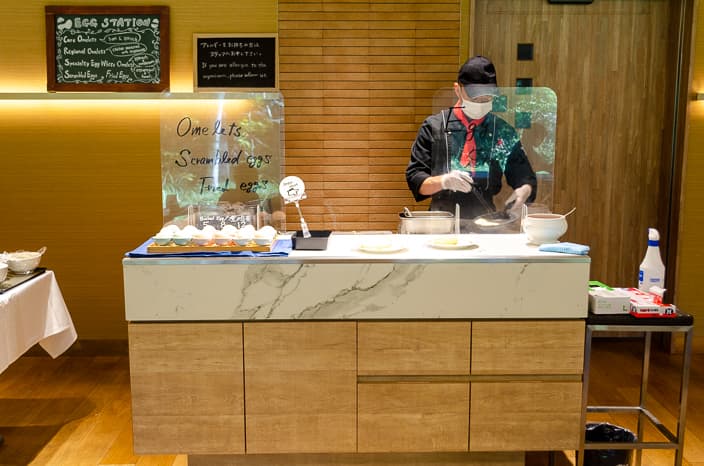 The breakfast buffet menu is also fun to look at, with lots of local ingredients on the menu.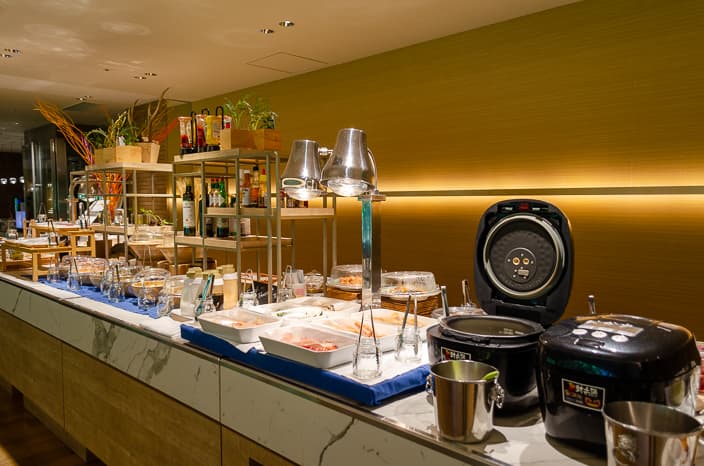 The Fuji Marriott Hotel Lake Yamanaka is the perfect place to spend a relaxing time in the midst of magnificent nature. When you check out and head out to the lakeside, you'll be treated to this spectacular view! Of course, it all depends on the mood of Mt. Fuji.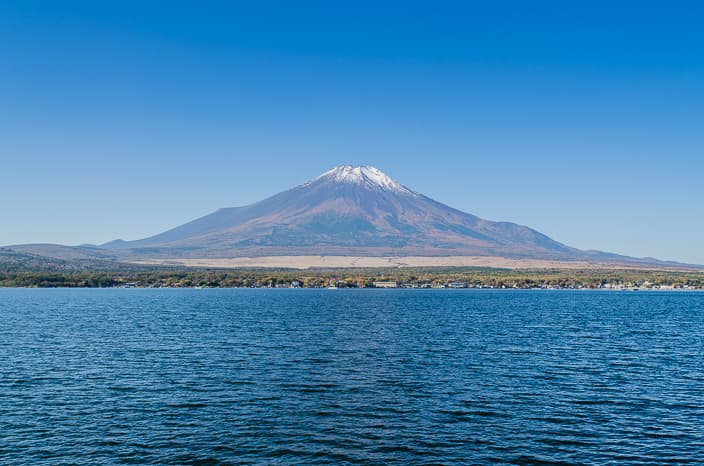 Fuji Marriott Hotel Lake Yamanaka
Previous Post

Next Post