【Nishiazabu】Gonpachi Nishiazabu – One of the most famous restaurants in Japan!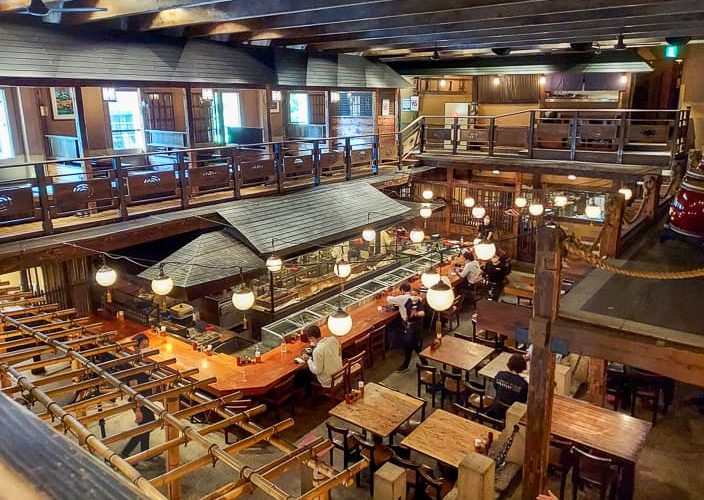 One of the main purposes to visit Japan is to enjoy Japanese Food – this is the result of survey done by visitors to Japan. Especially after Washoku (Japanese Food) was on the Representative list of the intangible Cultural Heritage of Humanity by UNESCO in 2013, it became more popular and now this is the reason to visit Japan and want to enjoy the most – it's really nice to hear!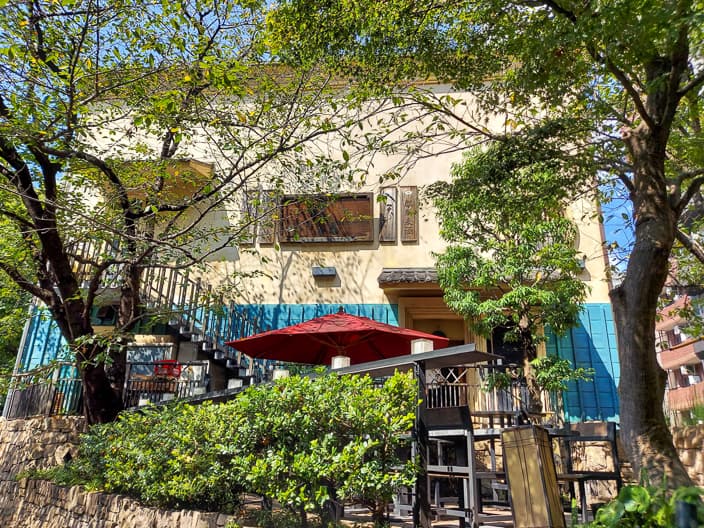 Few minutes from central area of Roppongi, on the intersection, you can find big Japanese traditional warehouse (Kura) style building – this is the one! Going up to the stairs, you will find small entrance. And on your left-hand side, there are many photos with world famous celebrities! WOW (There is the Former Japanese Prime Minister posing together with Hollywood stars… Can you find them?)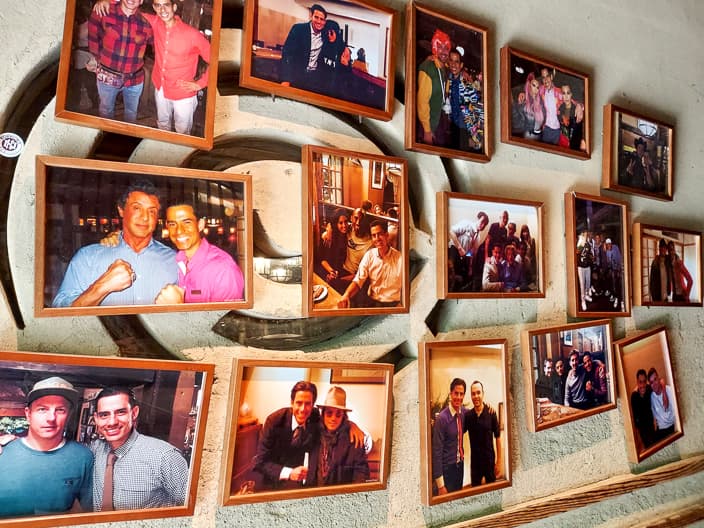 Once you enter, you will be amazed by the huge open space, with a high ceiling and a mezzanine going all the way arounf the 2nd floor!
On the 1st floor, there is a long counter and many tables, some in the central open space and others in private booths ( seat 4 to 6 people). On the 2nd floor, you can find a semi-private area and also a Japanese-style private room.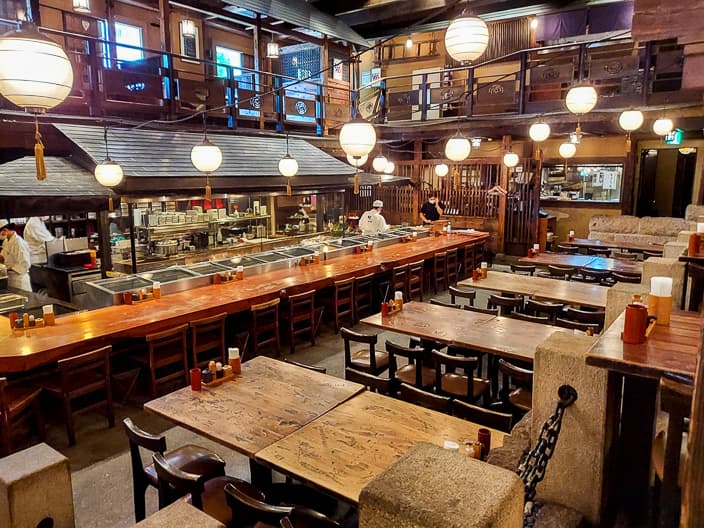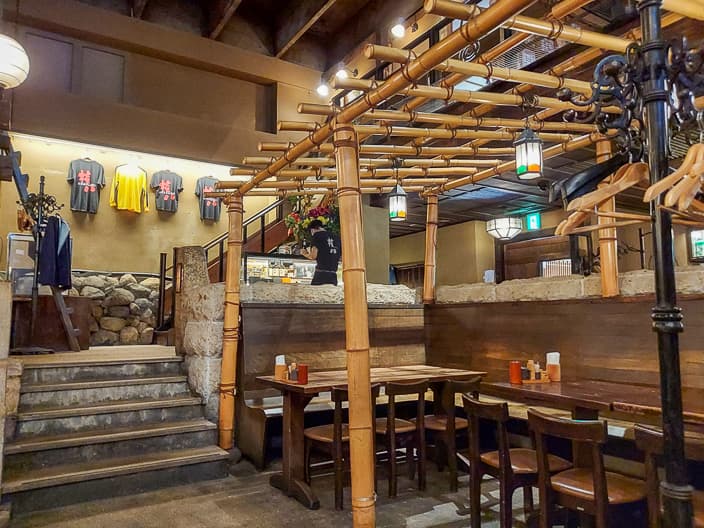 You may get a sense of déjà vu…
Yes!!! Gonpachi Nishiazabu is a model of one of the main scenes of famous Hollywood Movie : Quentin Tarantino's Kill Bill anthology fight scene, with Uma Thurman!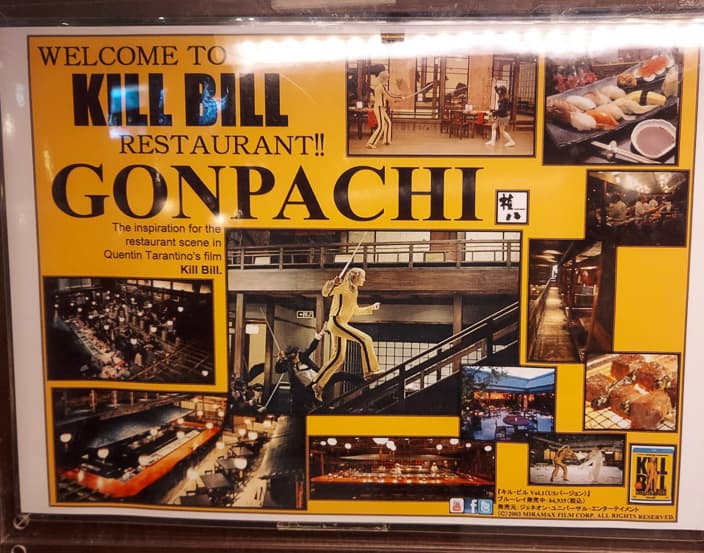 For lunch, they offer everything, from a quick light menu to full courses – it's nice to have many options.
Today, I ordered the Lunch Course!
Start from Gonpachi Salad : the shredded seaweed provided an interesting accent – nice one!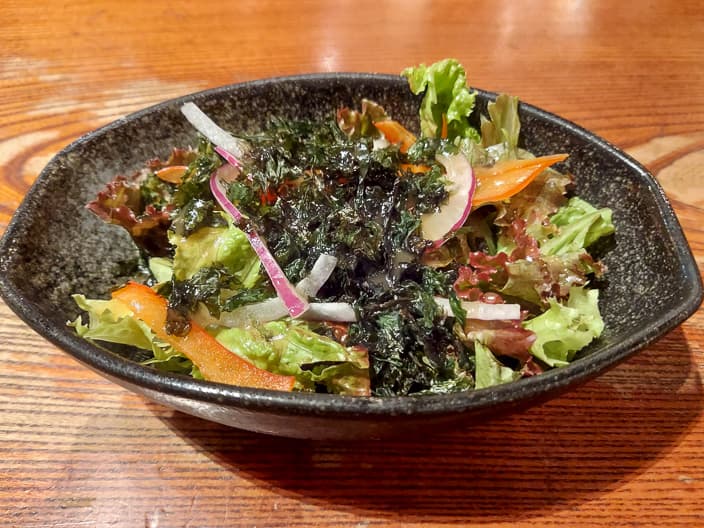 Then, Deep Fried Minced Shrimp with Citron-Chili Sauce.

Followed by Tempura : Shrimp, Pumpkin and Eggplant, to be enjoyed with Matcha Salt – flavored with Japanese Green Tea Powder.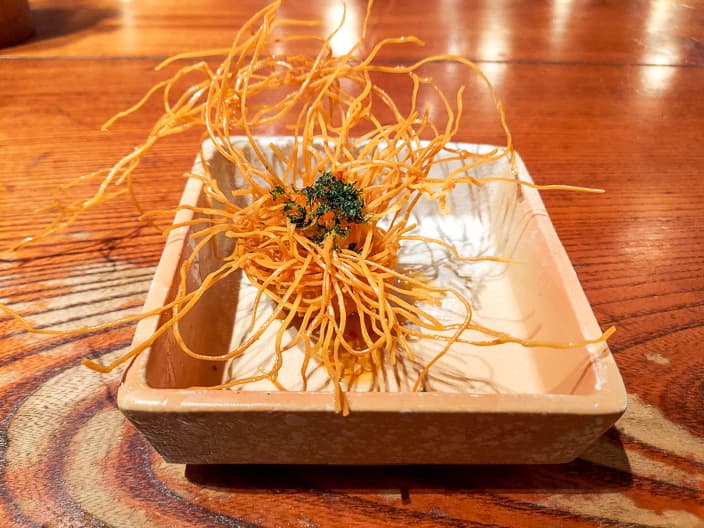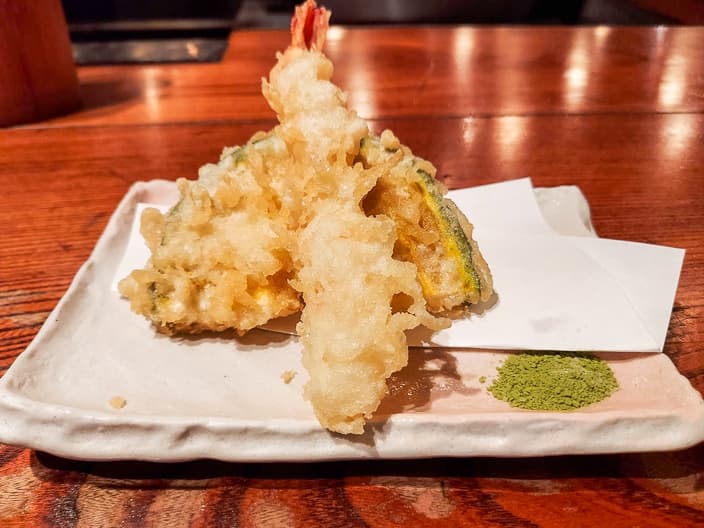 Then we were served the mains: Fish and Yakitori (grilled chicken)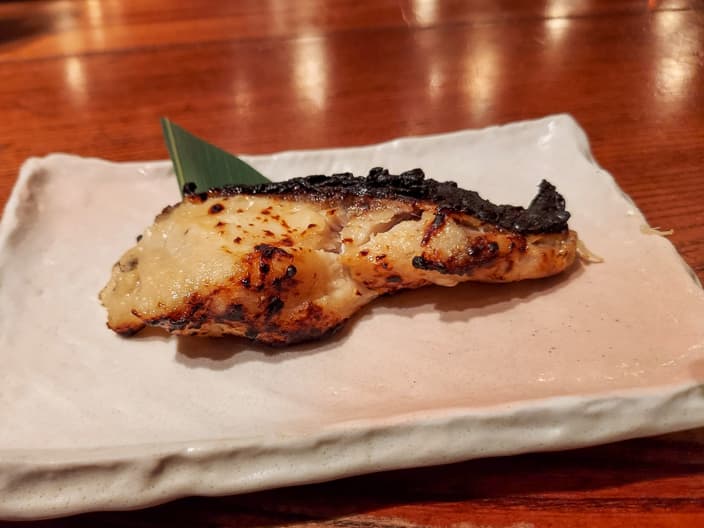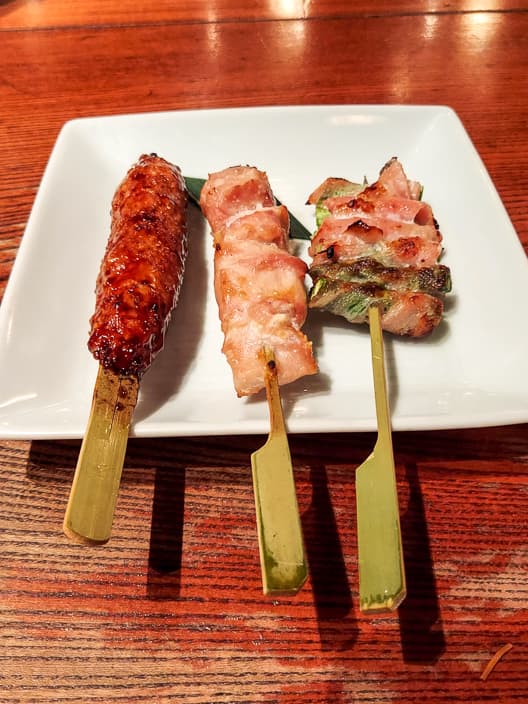 We finish with a small bowl Soba noodle – a perfect sized portion for lunch!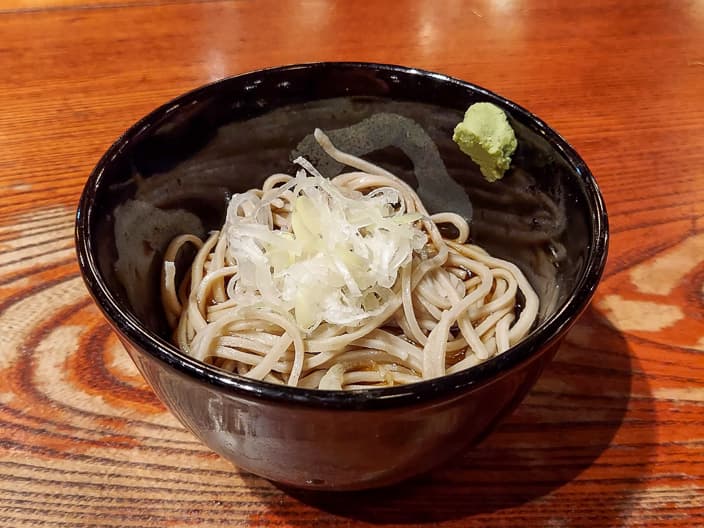 And of course, you can not miss dessert – Vanilla Ice cream with Japanese brown sugar syrup (similar to molasses).
It was NICE!!!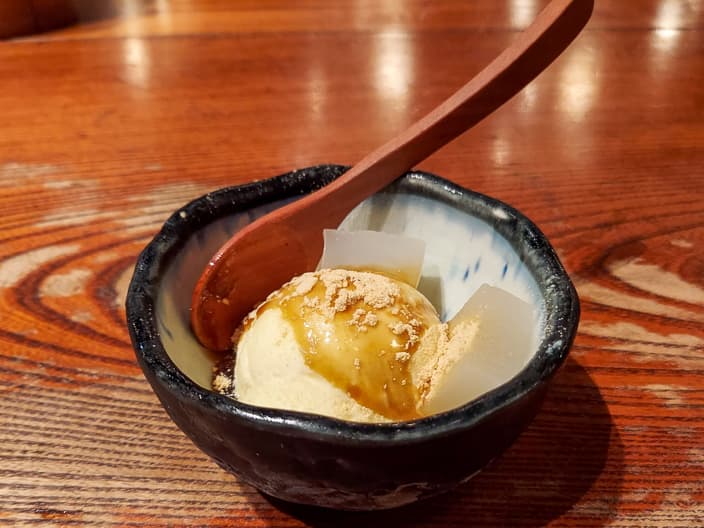 When you order a course for lunch, sometimes you worry about the volume but here, not only the portion and quantity, but also the seasoning is thoughtful; so you can really enjoy from the first dish to dessert – a nicely designed lunch-course menu!
And of course, you can also order A la Carte from the extensive Menu (in English, with pictures!) and enjoy a wide selection of typical "izakaya"dishes.
Maybe you should include Gonpachi Nishiazabu in your MUST VISIT list ?!
Previous Post

Next Post