【Towada】Tsukasa Barayaki Taishu Shokudo – Soul Food of Towada Citizens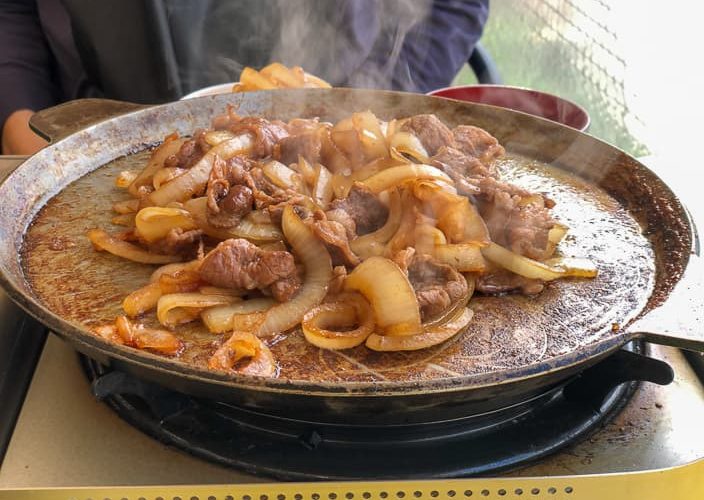 One of the best part of traveling, is eating local delicacies that can only be found there, don't you agree?
So, when I visited the Towada Museum of Contemporary Art, I enjoyed Towada's local gourmet food: Towada Barayaki!
What is Towada Barayaki ?
A simple dish of beef ribs and sliced onions grilled on a griddle. The seasoning is based on sweet and spicy soy sauce!
I think most Japanese people like this seasoning… And in some places, not only on beef ribs are used, but also pork and horse ribs.
It is said to have originated, not in Towada City, but in the neighboring city of Misawa. About 50 years ago, after the Pacific War, the Misawa U.S. military base was built, and many construction workers moved there. In order to fill their stomachs, "barayaki" was invented using cheaply procured beef ribs. It spread to Towada City, which is in the same cultural sphere. Now there are 80 restaurants in the city alone that serve it, making it the soul food of Towada citizens.
Tsukasa Barayaki Taishu Shokudo
I heard that there was a restaurant within a 3-minute walk from the Towada Art Center where you can eat the popular "Towada Barayaki", so I went there.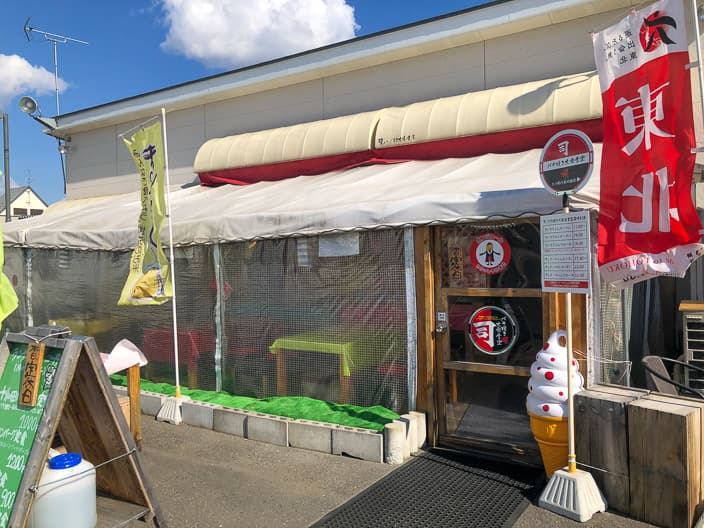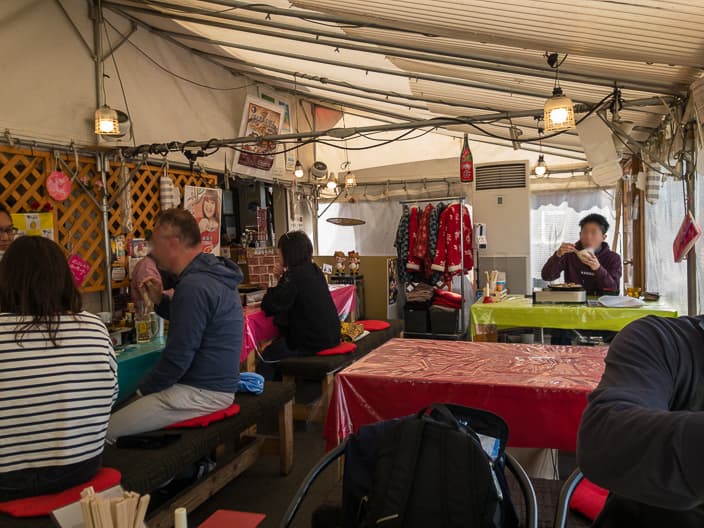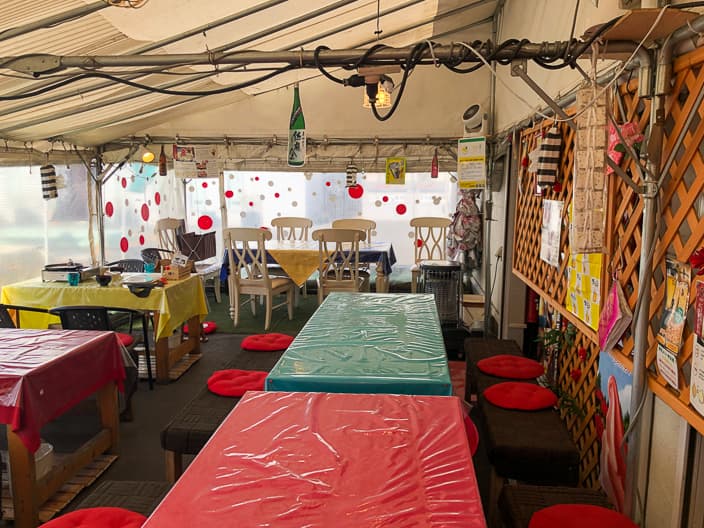 We ordered the Towada Barayaki, of course. After ordering, we didn't have to wait long for the cassette stove to be set up and the griddle with onions and beef ribs on it to be delivered.
The amount of onions was incredible! According to the waiter, they cook the onions first, and when they change color, they break up the beef and cook it while mixing, but I don't know when it's the right time…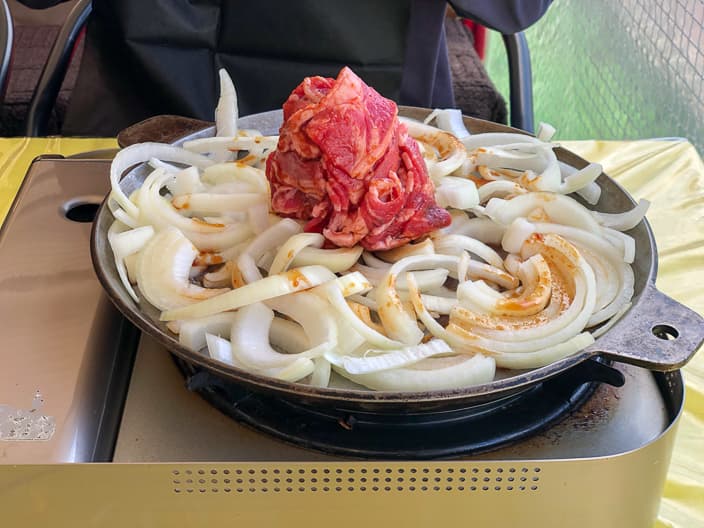 The waiter couldn't bear to see us like this, so she quickly cooked it for us!
The sizzling sound and smell of the sauce whetted our appetite.
I ended up having the waiter cook most of it for me!
Now, it's time to try for food for real!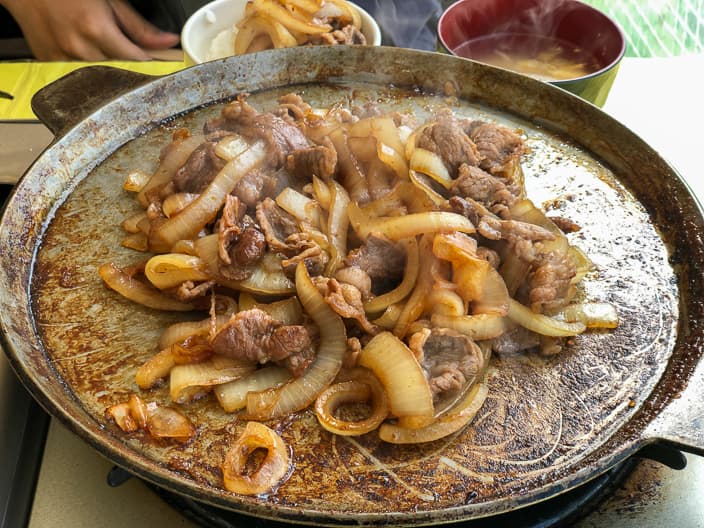 I thought, "Soy sauce-based sweet and spicy sauce with beef and onions… doesn't that taste like a beef bowl?"
Yes, actually it was just like that! It's not an experience where you encounter a new taste, but you'll definitely be satisfied with the taste – it doesn't disappoint! There were a lot of onions and they were cut quite thickly, so I wondered if they would be crunchy, but it was really soft and soaked up the sauce very well.
The dish came with rice and miso soup, so of course I ate it on top of rice.
I know this flavor! I thought so, but the Towada Barayaki sauce is still a well-researched formula, using apples and garlic from Aomori Prefecture. The sauce is also available for purchase, so you can recreate this taste at home.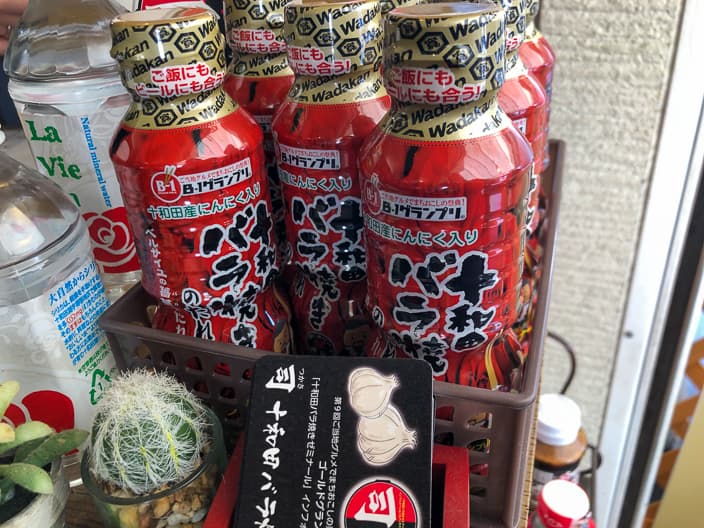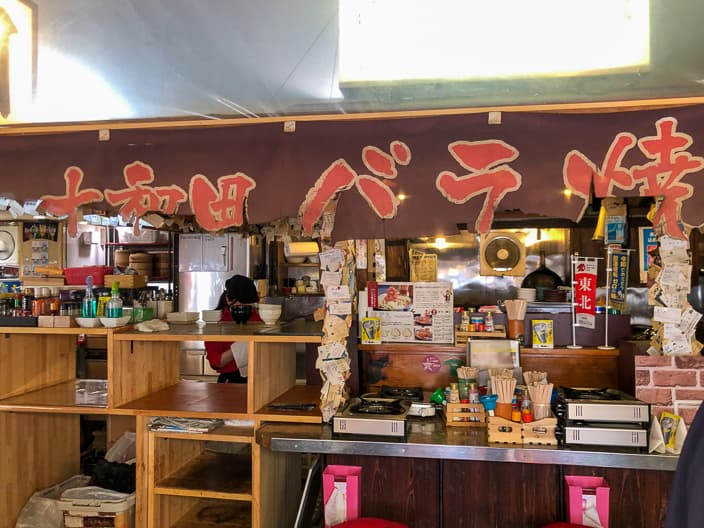 Not only is Towada Barayaki delicious, but the process of making it in front of you, while having fun with friends and family is fun.
So, if you are in Towada next time, why not give it a try?
Tsukasa Barayaki Taishu Shokudo
Previous Post

Next Post