【Kyoto】ITOH DINING KYOTO – Enjoy Teppanyaki at Hideaway in Gion
Decades ago, Sushi and Tempura were the two dishes always mentioned as Japanese food by Non-Japanese people. But in the past few years, Japanese Beef has been getting much more popular and it's now one of the reasons many overseas travelers come to Japan: to enjoy it. How powerful the popular Japanese beef is!
In Japanese cuisine, within typical the "beef dishes" category, we have Yakiniku (a.k.a Korean Barbecue), Sukiyaki (thin slice of beef cooked in a heavy iron pan with various vegetables and tofu), Shabu Shabu (Hot Pot dish of thinly sliced meat and vegetables boiled in water and served with dipping sauces) etc etc etc but I feel Teppanyaki is the most popular for Non Japanese foodies.
Well, there are several famous Teppanyaki restaurant chains, even overseas, so maybe it's familiar to some. In fact, many of nice overseas hotels have a Teppanyaki Restaurant – maybe the exciting and interactive cooking style is also the reason why many of the guests enjoy it?
All over Japan, from North (Hokkaido) to the South (Kyushu), there are many excellent Beef producers and even more great Teppanyaki restaurants. But today, I would like to introduce my favorite : ITOH DINING KYOTO in Gion, Kyoto.
The historical and cultural district of Gion in Kyoto, is where you can feel the typical image of Kyoto as it's the home of Geisha culture. Hanamikoji street and Shirakawa areas are often featured in Japanese TV dramas and movies, so yes, Gion is the symbol of Kyoto.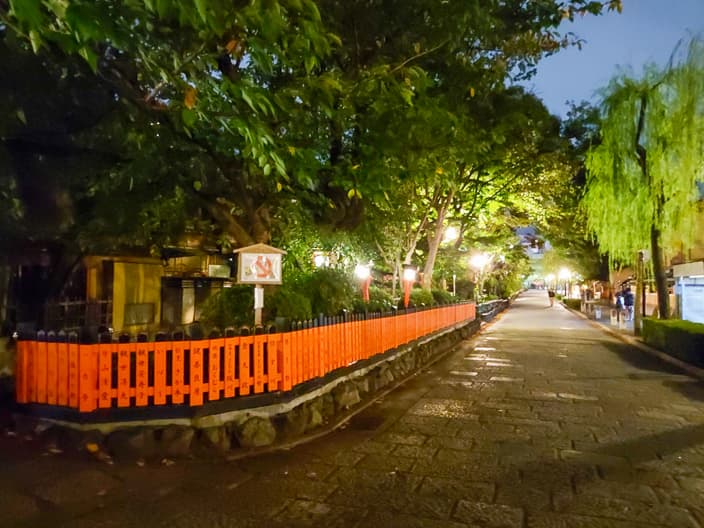 ITOH DINING KYOTO is located in the middle of Gion, in Shirakawa area but not on the street…
The restaurant is hidden in a back alley, closed by a simple but beautiful wooden gate. It is really a hideaway!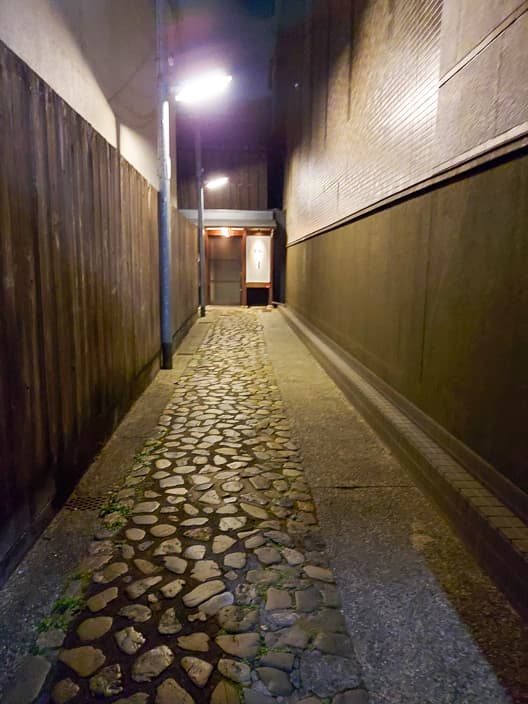 Once you enter the restaurant, you will recognize the traditional Kyoto architecture and narrow shape.
The counter welcomes you on the right side and as you progress, you arrive in the dining room, facing the Shirakawa river and the peaceful pedestrian lanes of Gion – what an atmosphere!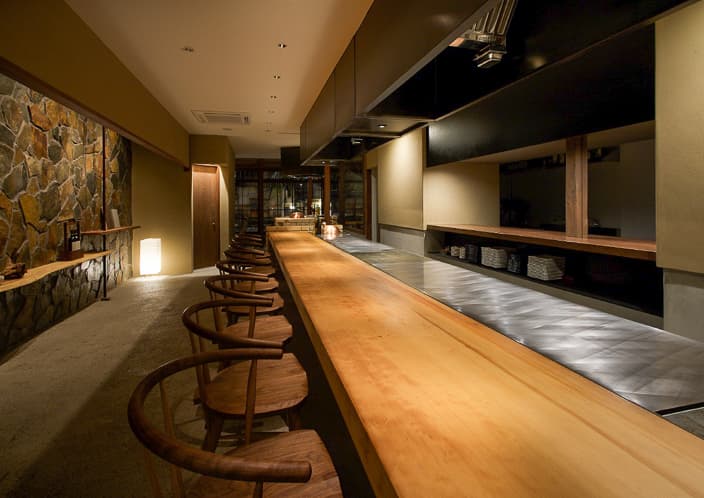 On the 2nd floor, several private rooms are available, so depending on your purpose and feeling, you can choose where to dine: counter, dining room or private !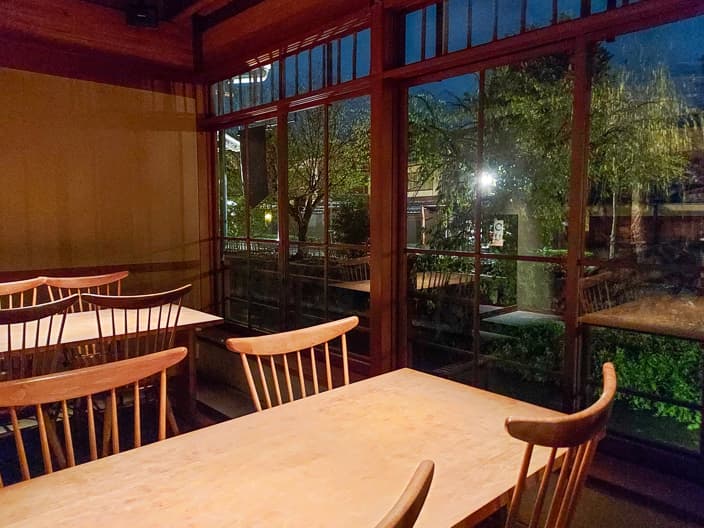 My favorite area is table section where I can enjoy the Gion atmosphere the most.
Usually I do prefer taking counter sheet when I enjoy Teppanyaki but here, I always request table.
They have 4 courses for diner including one focusing on seafood. But today, I ordered beef…
The Special Kuroge Wagyu course!
First dish is Eggplant Mousse with sophisticated presentation.
Again, I feel that it really brings the best out of the ingredients!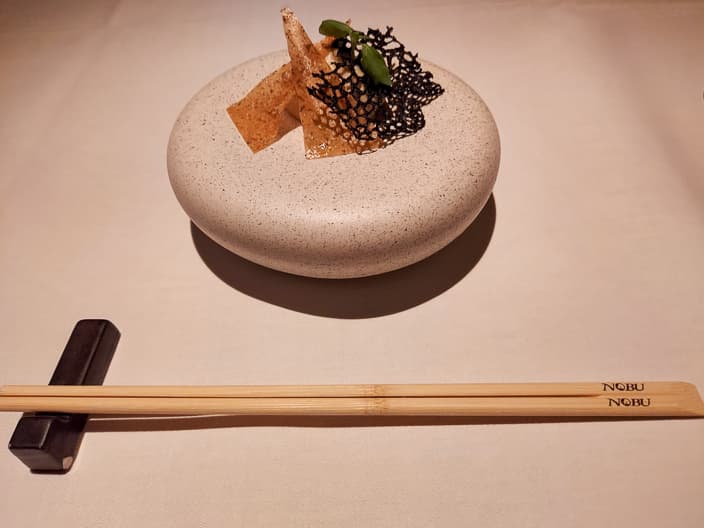 Following, a Pumpkin Soup, Seasonal Fried Food and a Salad were served.
The Orange dressing was so delicious – I wanted to have more!!!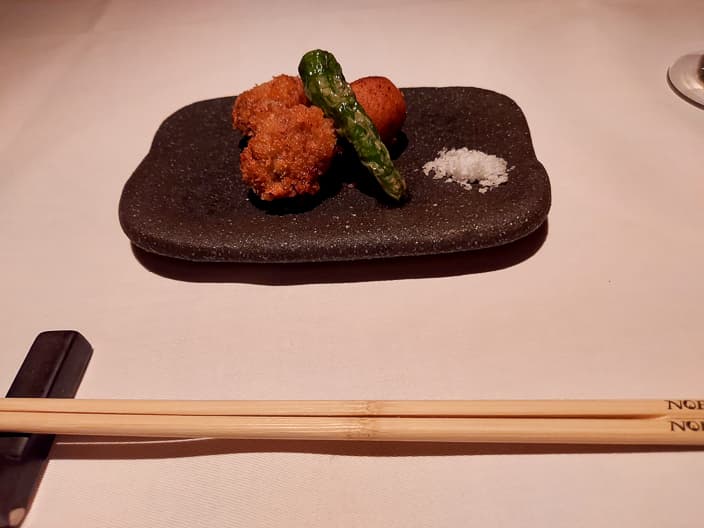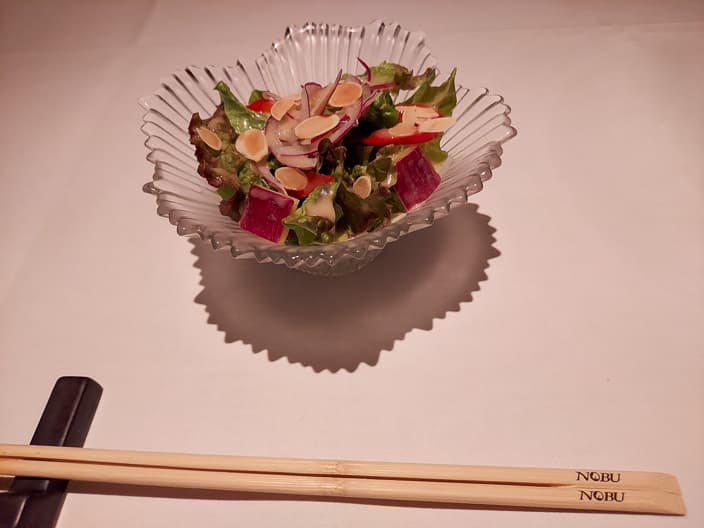 Then Seafood Tomato Sauce Capellini.
It's unique to have Capellini, these very thin pasta, in Japan – it was a perfect portion and great taste!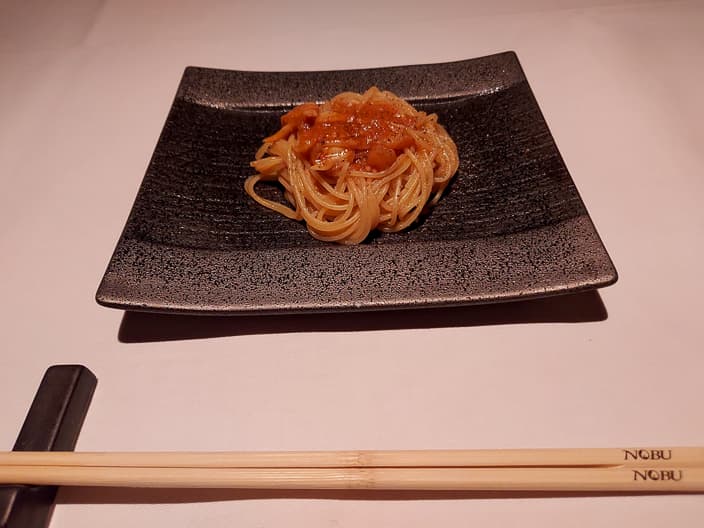 Next was Grilled Salmon Miso Artichoke Sauce.
The outside of the salmon was so crispy but inside was still tender – what a technique!
On top, the sauce added some great accent.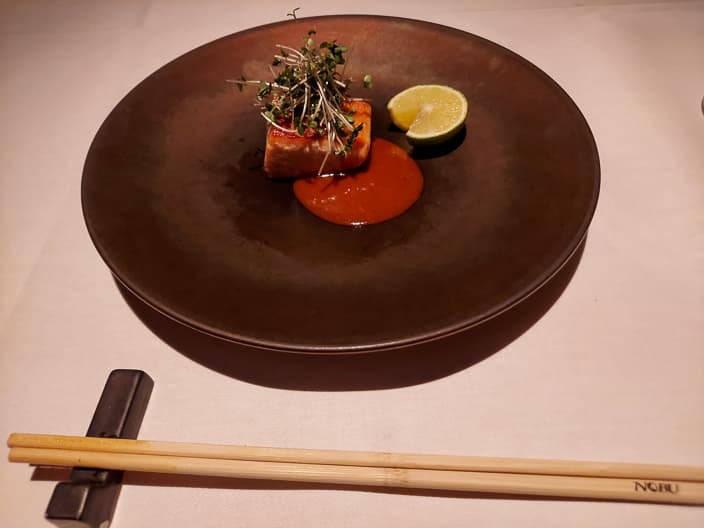 And then, finally… the main dish – Wagyu with Wasabi Pepper Sauce.
Again, the sauce was so tasty and… beef was so tender, it made me speechless…
Their menu structure and also the quantity were perfectly calculated, so I could enjoy until the last bite.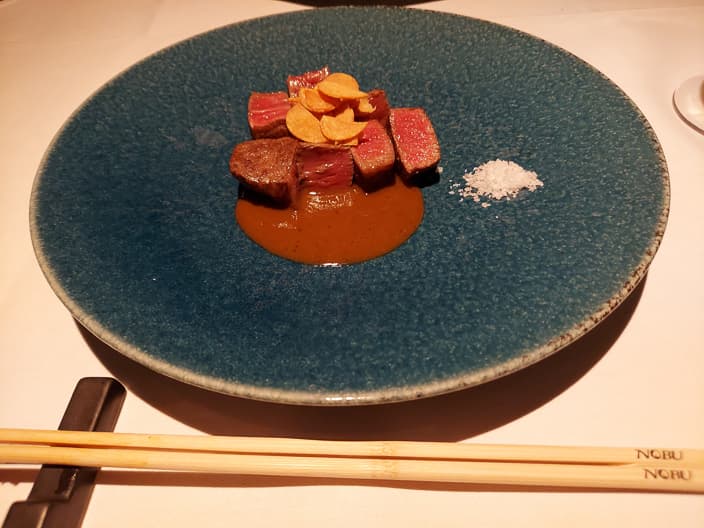 And as I often say, a nice dinner should be ended by a perfect dessert.
This one was "Grape Sorbet & Rare Cheese Espuma" – nice refreshment and very enjoyable as a dessert.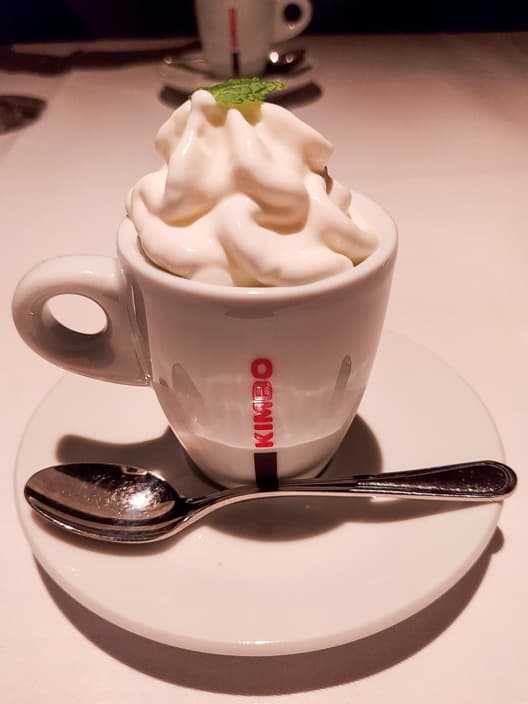 Each Teppanyaki restaurant comes with different uniqueness, in order to satisfy their customers.
Here at ITOH DINING KYOTO, the satisfaction is just beyond imagination.
I have been there countless times and every time, I am impressed and want to return again.
The greatest part is that it comes with their thoughtful hospitality and also quality of food – you may think it's standard but then tell me how many restaurants sincerely focus on these basics.
Once you go there, you will agree with me, for sure!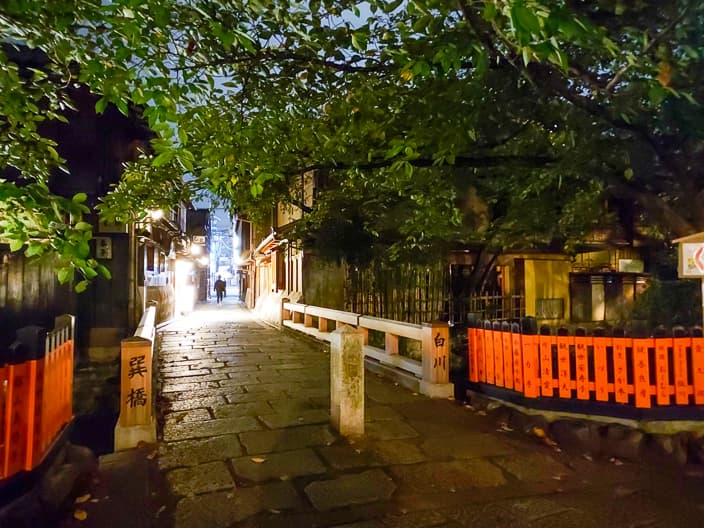 Gochisosamadeshita (Thank you for the meal) !
Previous Post