【Destination Guide】Osaka Prefecture – A city with lively atmosphere!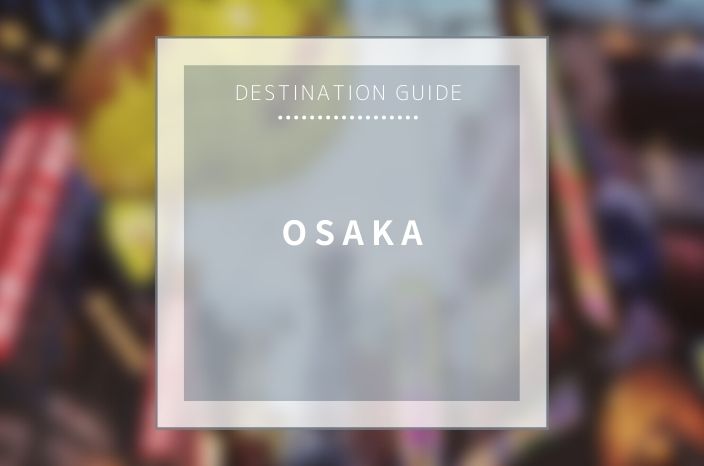 Introduction
Like Kyoto, Osaka is the name of a city, but also that of a whole prefecture, as well. And although Osaka Prefecture is Japan's second smallest after Kagawa, the city of Osaka is the second largest metropolitan area after Tokyo – so you can well imagine it's a huge & busy city!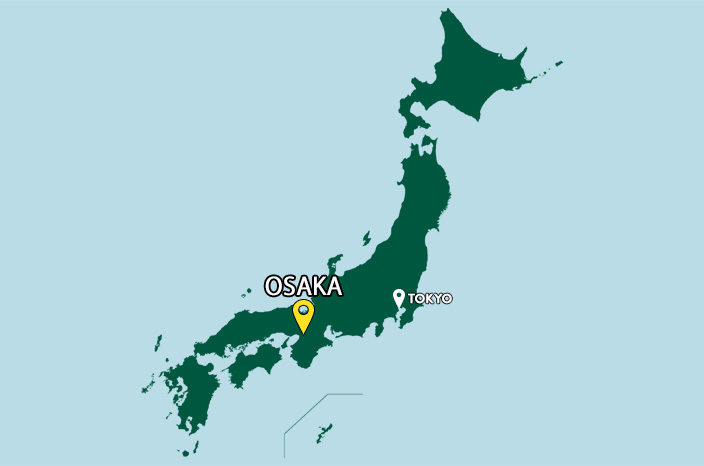 Unlike Tokyo or Kyoto, there aren't so many famous highlights in the historic or touristic sense in Osaka (apart from Osaka Castle), but there are still plenty of things to see and do, including appreciating the pulse and atmosphere of the city itself. After all, Osakans are famous for their hedonism, indulging in good food, fashion and a witty sense of humor, so why not just follow them?
Areas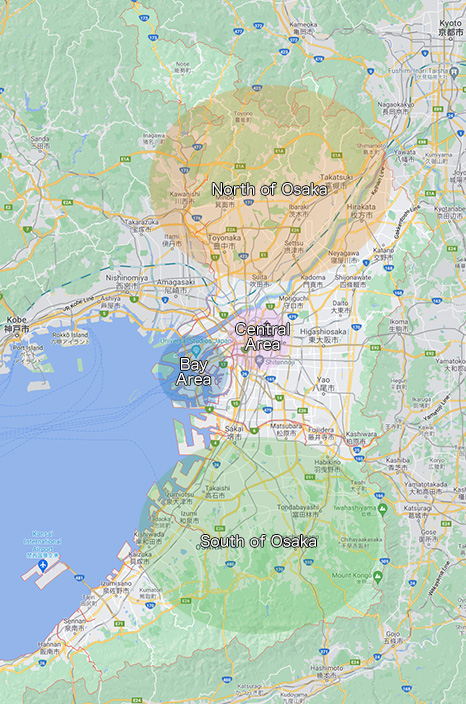 Osaka Central Area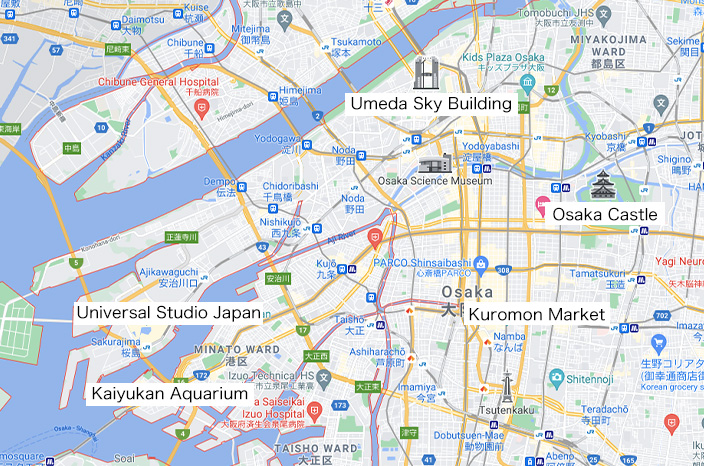 A good place to start, is the Osaka Castle, located in a large park and towering over the city, so you can enjoy nice views and it's a good way to learn about the history of the city. Did you know that in the 16th century, Toyotomi Hideyoshi chose Osaka as the location for his castle, and Osaka to become the center of a new, unified Japan? Unfortunately for him, he was overthrown by his rival, Tokugawa Ieyasu, who moved his government to Edo (present-day Tokyo) and thus Osaka never became a capital city of Japan.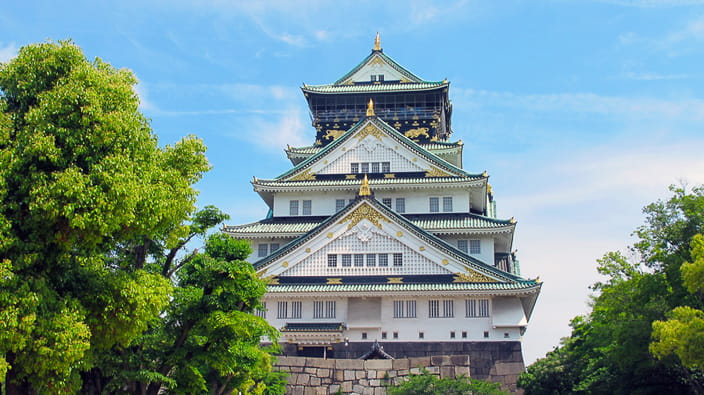 If you prefer modern buildings, then you can consider climbing atop the Umeda Sky Building, the seventh-tallest building in Osaka City and one of the city's most recognizable landmarks. From the rooftop, the Floating Garden Observatory, you will enjoy an amazing view of the Osaka-Kobe Metropolis.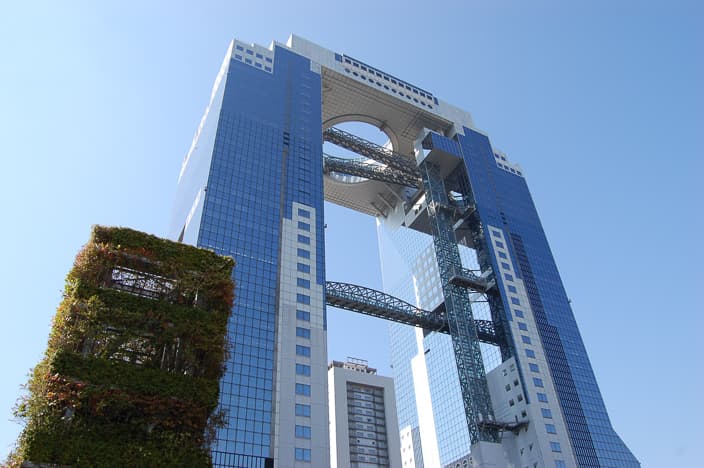 After seeing the city from above, it's time to dive in and one of the best way to apprehend the unique atmosphere of Osaka is in the Namba – Dotombori area. Stroll along the canal or in the busy streets and enjoy window-shopping in one of the many covered shopping-alleys during the day. At night, you can take great snapshots of huge billboards and advertising displays: Glico's neon billboard with a runner spreading his arms widely is one of the symbolic displays in this area.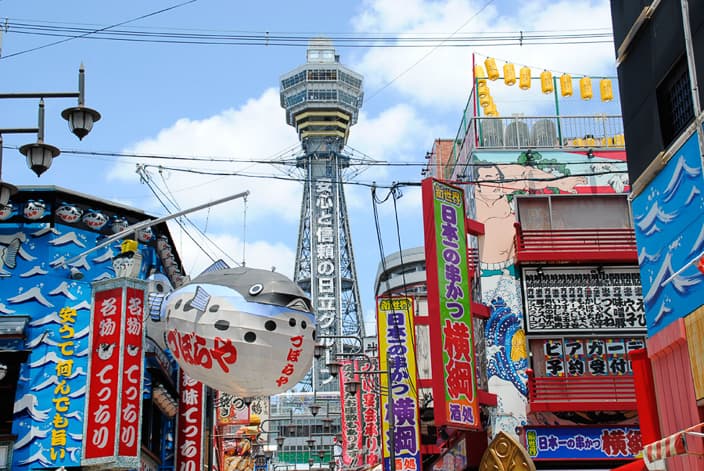 Once you get hungry, continue your stroll to the nearby Kuromon Market. It has a total length of close to 600 meters with 170 shops selling the freshest and best quality meat, vegetables and other ingredients from around the country and abroad. Although well over half of total sales are for the business (professional chef) market, Kuromon Ichiba caters also to the general public. For more than 170 years, everyone from restaurant chefs to housewives have come here, drawn by the taste, freshness and variety of its products. It's now a very popular "Foodie Stroll" and you will have many opportunities to see and taste tantalizing food at small food stalls in the street.
If you prefer a quieter and more culturally & architecturally inclined area, then head over to the Nakanoshima area (not far from Osaka Castle). There, you will find the National Museum of Art, that is both interesting for its architecture and Japanese and foreign contemporary art exhibitions. It was initially designed for the "Expo '70" by Japanese architect Arata Isozaki and later extended by international architect César Pelli. The museum structure is itself an example of the modern architect's art as most of the museum facilities are located underground but the external visible structure represents the growth and shape of a bamboo plant.
In the same area, you will find the newly opened Nakanoshima Children's Book Forest, another architecturally striking monument and a beautiful project: indeed, it was a gift from Star-architect Tadao Ando to his hometown, with a vast collection of over 17,000 donated children's books and picture books from Japan and across the globe. Interestingly, all titles are available for browsing both inside the building and out, in the surrounding grassy areas – what a nice idea!
As you see, depending on your pace, this already fills more than what you can see in a day. And there are several more options around the city that I would like to quickly introduce now.
Osaka Bay Area
This artificially-developed area, reclaimed the sea, has two major attractions, the first of which is the Osaka Aquarium, called Kaiyukan – meaning "Playing in the Sea Pavilion". It's one of the largest aquariums in the world and is built around a huge central tank, in which manta rays, turtles and even whale sharks, can be seen through floor-to-celing glass panels. It's a really impressive sight, not only for children but also for adults and I really recommend it, if you like aquariums. In addition, there are many smaller tanks dotted around the spiral-like corridor going around the main central tank.
Not far from the Kaiyukan but nowadays much more popular, Universal Studios Japan is one of the highlights of a trip to Osaka for both Japanese and Foreigners. Universal regularly updates and opens new attractions, the latest of which, is the newly open "Super Nintendo World". Add this this, the "Wizarding World of Happy Potter" and the other "classic" attractions, you can easily spend a whole day here.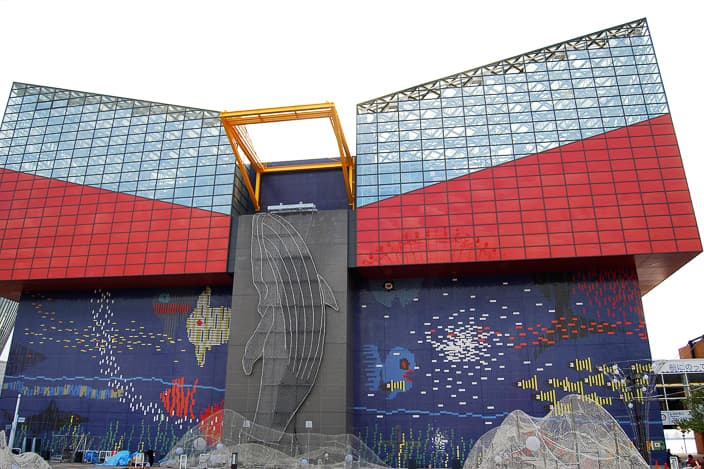 North of Osaka
In addition to the Castle, Universal Studio Japan and the Aquarium, there are several other interesting places for families in the northern side of Osaka, including the slightly quirky "Cup Noodles Museum" that introducing the history of instant noodles and where you can experience cup noodle making (upon advance reservation).
Another great attraction for kids to stroll around and learn about the ancient history of Japan, is the Open Air Museum of Old Japanese Farm Houses. All houses were built in the Edo period (17th-19th century) and relocated from around the country, so each has a style created by the local climate, culture, and customs. Also, the Japanese Garden has been selected as one of 100 best public gardens in Japan!
To conclude
as you see, there is plenty of things to do in Osaka and actually many more that I couldn't mention here – including some great recommendable Golf Courses in the area!
Previous Post

Next Post