【Destination Guide】Hakone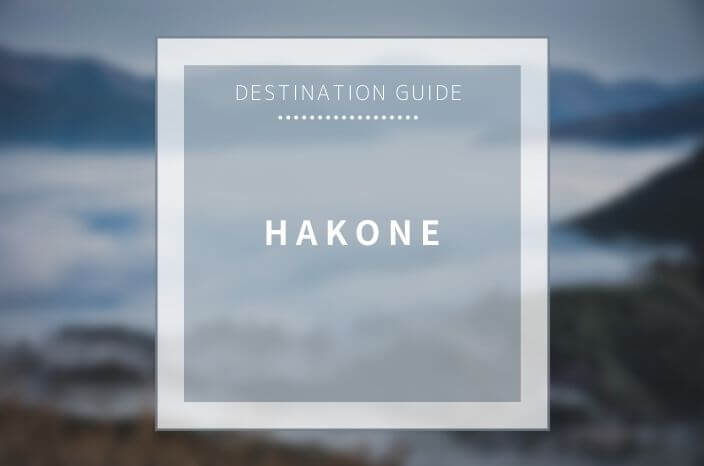 Introduction
One of the stopover destinations of choice for many travelers, Hakone has always enjoyed some kind of popularity. In this article, we would like to show you what makes Hakone such an attractive place to visit during your first (or second) trip to Japan.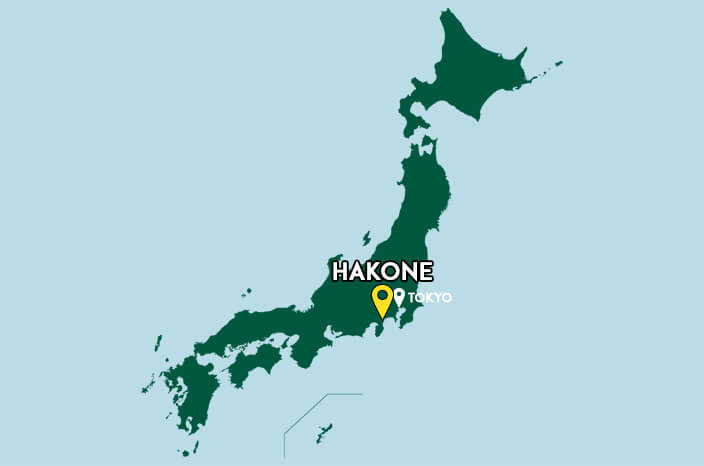 Perfect Location
In the past, Hakone was an important checkpoint on the Tokaido road, between Tokyo and Kyoto and served as a welcome halt on the long journey. Later on, it was a haven for the elite from Tokyo, offering relaxing natural settings and hot-springs, and fantastic views of Mt. Fuji, the sacred and beloved mountain.
For modern travelers, being accessible with the Shinkansen bullet train, still makes it a very convenient stopover for a night or two, between the two "must-go" destinations.
It actually only takes 35 minutes from Tokyo to Odawara Station by Shinkansen and then change to local lines (which takes another 45-60 minutes depending on the trains). You could also decide to travel by private chartered vehicle, thus enjoying stops along the way and a very convenient way of sightseeing, once in Hakone.
What to do and see in Hakone?
Walking & Hiking
First of all, being located in the Fuji-Hakone-Izu National Park, you will be sure to enjoy a lot of nature all around you. Whether it is a hike around on up to the top of Mt Fuji, there are many trails for hiking, each with their own attractions: forest, cave or "canyons". Please contact us for more details about each option.
Golf !
And of course, there are several interesting Golf Courses around Hakone. We will be pleased to give you more details about each Golf Courses and how to enjoy them to the fullest.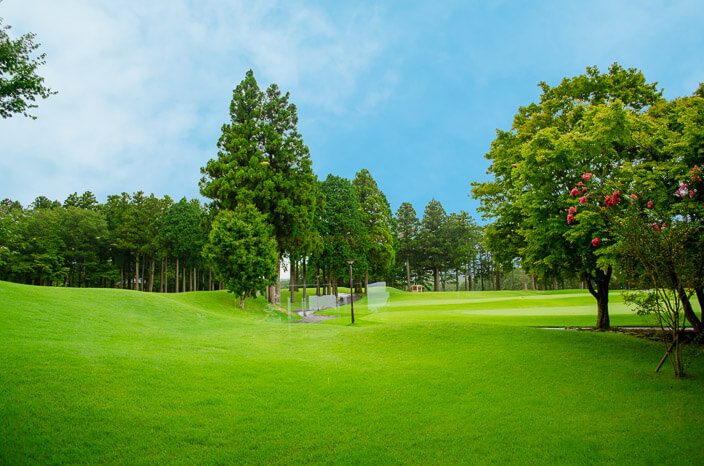 Hakone Open-Air Museum
Open year-round, you will feel the fine balance of nature and art through a variety of sculptures in perfect harmony with picturesque views of the surrounding valley and mountains. The grounds are spacious (70,000 sqm) and well maintained, with over 100 impressive artworks dotted all around. There are also indoor galleries, including works from world famous artists including Rodin, Bourdelle, Miro, Brancusi, Giacometti and one of the largest collections of British sculptor Henry Moore. In addition, the Picasso Pavillion, has an impressive collection of over 300 pieces, including a group of 88 ceramics as well as paintings, tapestry, sculptures and gold & silver objects.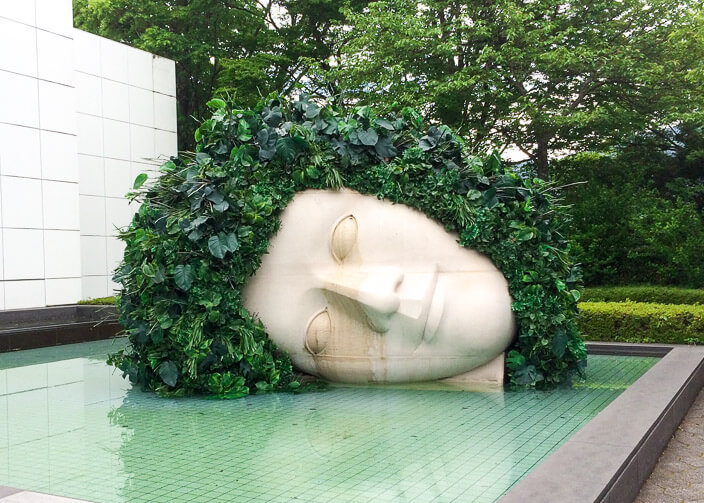 If you really like Contemporary Arts and Sculptures, we recommend that you set aside between one-and-half to two hours to fully appreciate the expansive collection in & outdoors.
Owakudani Valley Ropeway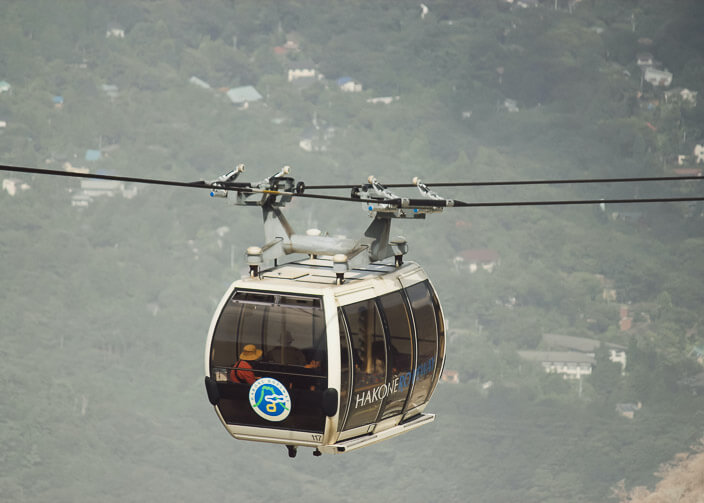 One of the major attractions of Hakone, the Volcanic Valley of Owakudani is a truly a unique spectacle. During the 30 minute journey on the ropeway, guests will witness the sulfure fields with plummets of fumes escaping from the ground, as well as impressive views over the mountains all the way to Mt Fuji (on a clear day… the volcano is famous for being elusive and often hiding its summit in the clouds).
Lake Ashinoko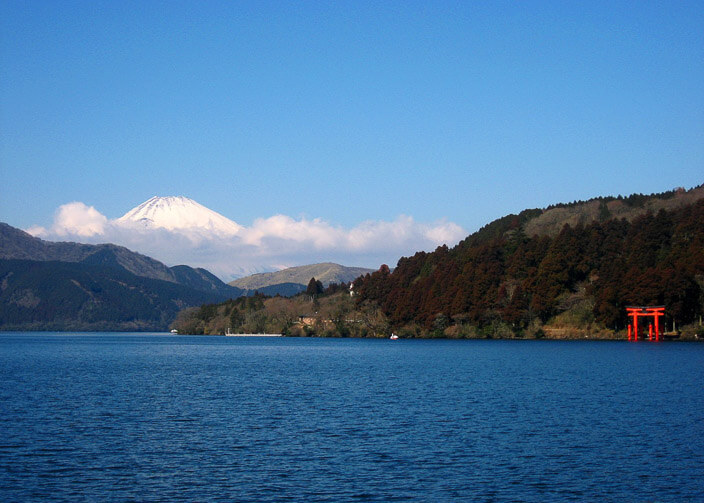 Lake Ashinoko was formed in the caldera of Mount Hakone after the volcano's last eruption 3000 years ago. It's a very picturesque sight, with (again if you're lucky), the reflection of Mt Fuji in the water and its silhouette in the background. There are lake cruises available (on a pirate ship replica) that will enable you to travel from one side of the lake to the other in about 30 minutes.
Old Tokaido Checkpoint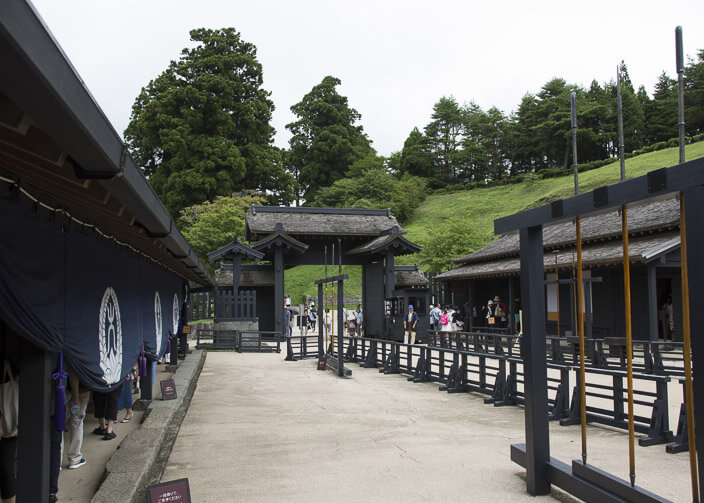 As mentioned, Hakone was an important stop on the Tokaido, the ancient road connecting Tokyo and Kyoto. If you feel like it, walk the avenue of ancient cedars and reach the ancient checkpoint that has been restored to convey the history of the area to the present. If you are with a private guide, it will be compelling to learn about the strict laws under the Tokugawa shogunate and see where the recreation of the checkpoint complete with gates and even a jail!
Odawara Art Foundation
Either on the way or returning from Hakone to Tokyo, you could also stop at the Odawara Art Foundation – Enoura Observatory, founded by the famous Japanese Artist, Mr. Hiroshi Sugimoto.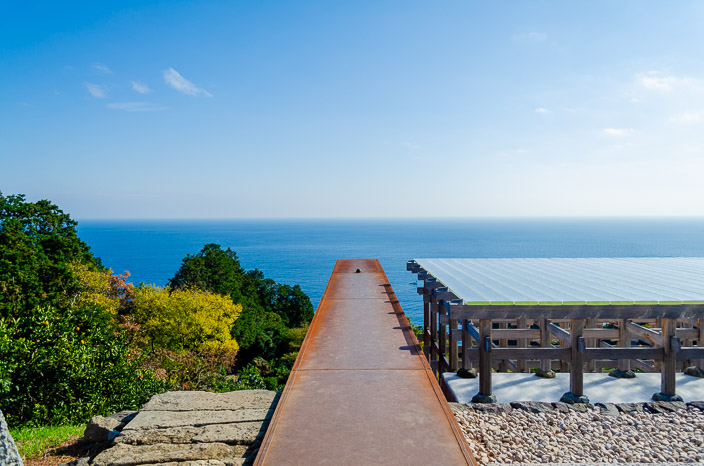 Please read this about Odawara Art Foundation
Enjoy natural hot-spring bath at a Ryokan
A visit to Hakone is possible as a daytrip from Tokyo, however, we much recommend to take advantage of one of the best features that Hakone has to offer : natural hot-springs. The best way to experience it, is to stay at a ryokan, a traditional Japanese Auberge. Upon arrival, you will be escorted to your room by your "maid" (the equivalent of modern-days "butlers", this person will take care of you during your whole stay).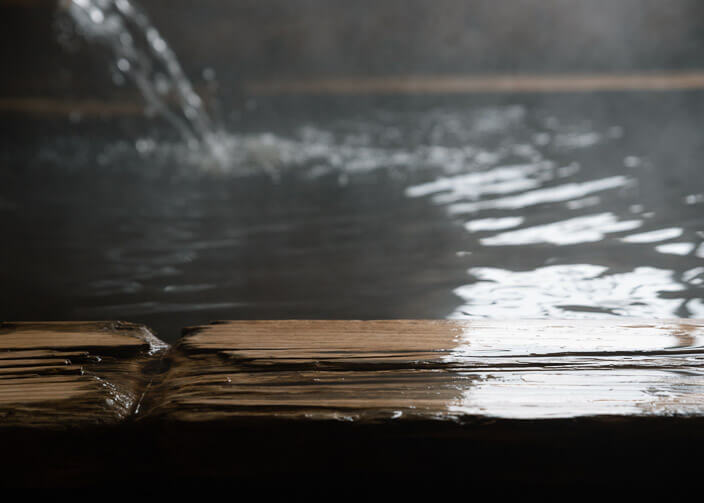 You then have time to relax before dinner, so why not enjoy a first soothing bath in the private "onsen" that your room may offer. Usually in wood or stone, sometimes indoor, sometimes semi-open air or fully open air, this is a great way to unwind after a day of sightseeing. You will then be served a sophisticated traditional dinner called Kaiseki and maybe enjoy another bath after!
Next morning, you can decide to take one more bath before or after breakfast (the traditional version comprises of rice, fish, vegetables, tofu and several other ingredients such as pickles etc – it's already a fest in the morning! Some ryokans also offer Western Breakfast, if this is more to your palate or you may choose to stay at an Hotel, which may also offer hot-spring experience too.
To conclude…
Hakone has a lot to offer for all kinds of travellers and we recommend considering at least one night – or two nights, if you plan a round of Golf in the area.
Previous Post