【Destination Guide】Shizuoka Prefecture – Mt Fuji and much more..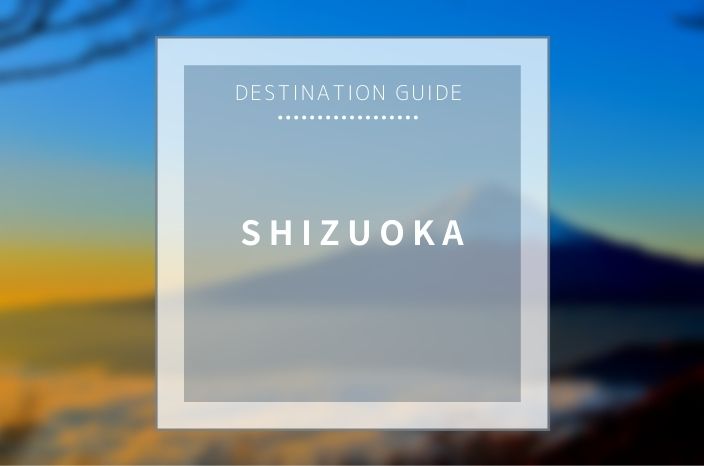 Introduction
After having explored Hakone, we would like to present its southern neighbor, the prefecture of Shizuoka. Like Hakone, it is located on the way from Tokyo to Kyoto and also shares a significant portion of Mt Fuji, including the town of Fuji city.  However, it is also home to many other strong points, which we would like to briefly introduce hereby.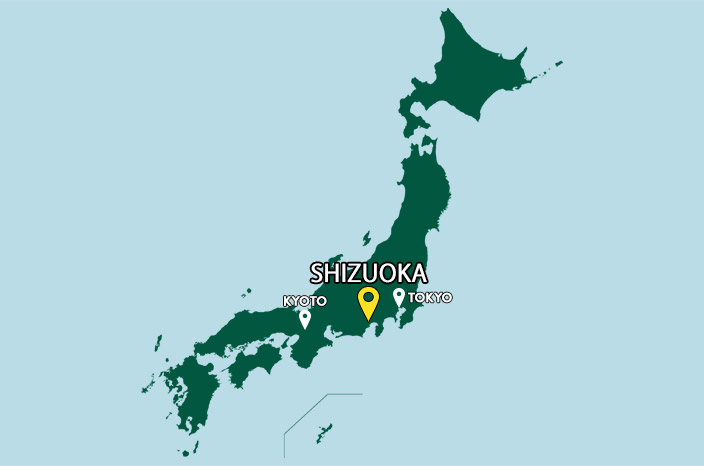 Geographically, Shizuoka can be divided in three areas: the mount Fuji area to the North, the Izu Peninsula to the South-East and the Shizuoka-Hamamatsu area to the South-West. In regard to travelling through the prefecture, there are six train stations located along the Tokaido Bullet train line: Atami, Mishima, Shin-Fuji, Shizuoka, Kakegawa, Hamamatsu.
Areas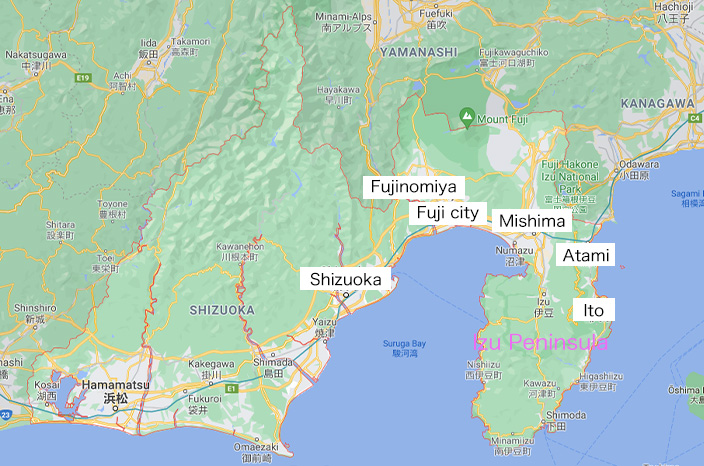 Izu Peninsula
Atami Station is the Gateway to Izu Peninsula, which was created by the eruption of Mt Fuji and is now known for onsen resorts with a wide variety of activities.
First of all, Atami is famous for its beaches and has become a popular destination for surfers. But for those versed in Culture & History, the Museum of Art (currently closed for renovation) and the Atami Castle can be good options.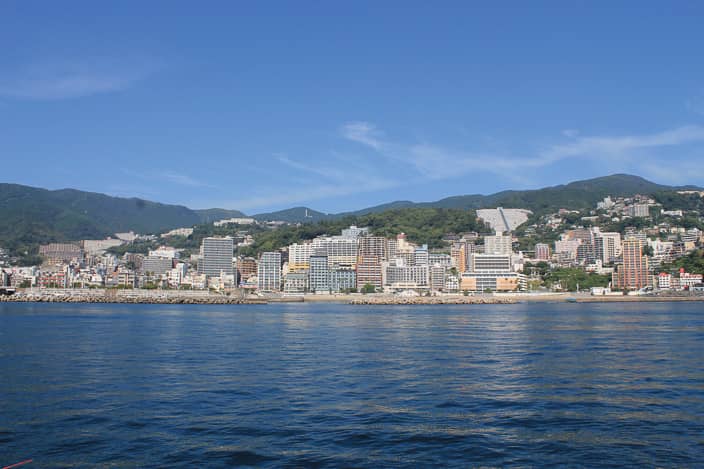 Further South, also on the coast, the city of Ito, is home to Mt. Omuro, a famous volcano that has a perfect round shape and can easily be climbed (there is a ropeway). And from the top, you can also see Mt Fuji, Hakone and Izu Seven Islands.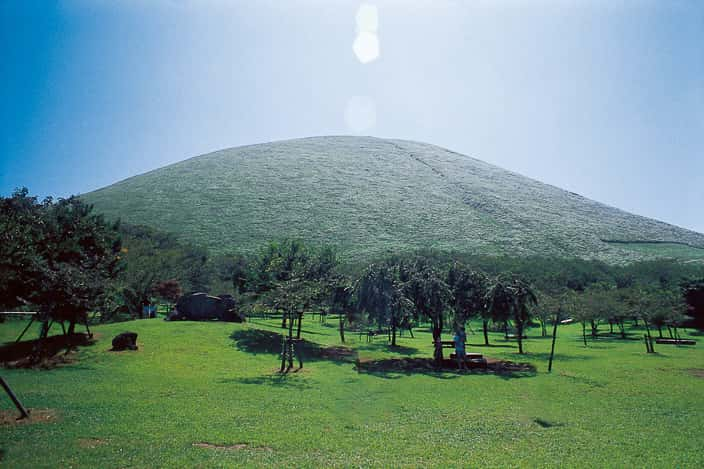 Also recommended is the Ikeda Museum of 20th Century Art, a modern glass & steel structure that houses around 1,300 paintings, prints, sculptures, and other works by twentieth century masters such as Renoir, Picasso, Miró, Dalí, Chagall, Matisse, and Warhol.
Mishima Area
Shizuoka accounts for 36% of Japan's overall tea production since it was brought from China in 1241 and was planted in this area. We recommend a visit to Visit Yamanien Tea leaf farm to taste real Japanese tea and learn how to make a perfect tea.
Mishima Taisha, founded by warlord Minamoto no Yoritomo in the Kamakura Period (1185-1333) is an important regional center of worship, receiving over 3 million visitors a year.
There are many waterfalls in Izu Peninsula and we recommend visiting 'Kawazu Nanadaru', a series of seven waterfalls in the mountains above Kawazu Town in southeastern Izu. They range from the 30 meter tall Odaru ("large waterfall") to the 2 meter tall Kanidaru ("crab waterfall"). A pleasant walking trail leads for about one kilometer through the forest and past the waterfalls. Another worth visting waterfall is 'Joren no Taki', a 25 m Fall surrounded by a luxuriant forest.
Izu is also a famous area to grow wasabi (Japanese horse radish), thanks to its pure natural water and its volcanic environment, so you may enjoy the view of Wasabi Fields when touring this area.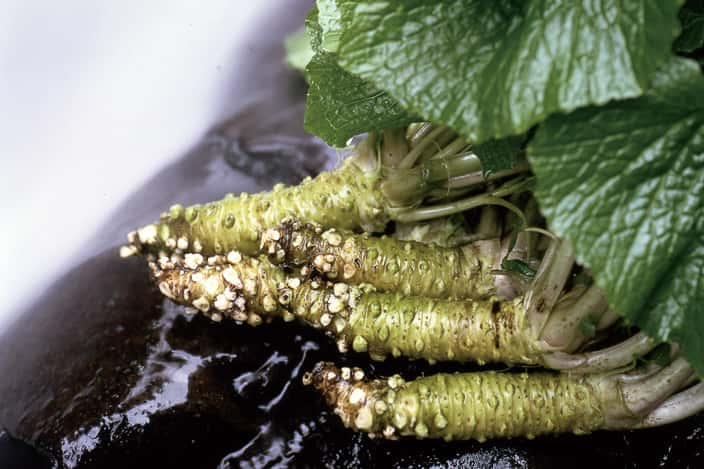 Finally, art lovers shouldn't miss Clematis no Oka, a multi-cultural facility of art and nature that opened in April 2002 with "Flowers, Art Museums, Slow Food" as its theme. Its mission is to preserve and pass on the wonderful art and culture to the next generation. There are three art museums and a literary museum, restaurants and cafe, museum stores and a nature park scattered over Clematis no Oka.
Mt Fuji, Fuji City & Fujinomiya
The Mt. Fuji World Heritage Centre, designed by world-renowned and award-winning architect Shigeru Ban who is famous for his work using paper as a building material, introduces you to the highest mountain in Japan, Mount Fuji. The interior of the building is designed with a 192 meter spiral slope that takes visitors on a journey from the nearby Suruga Bay all the way up to the very top of Mt Fuji. The exterior is also mesmerizing, as the building is an inverted cone shape, using a reflecting pool at the bottom to mimic the shape of Mt Fuji in its reflection.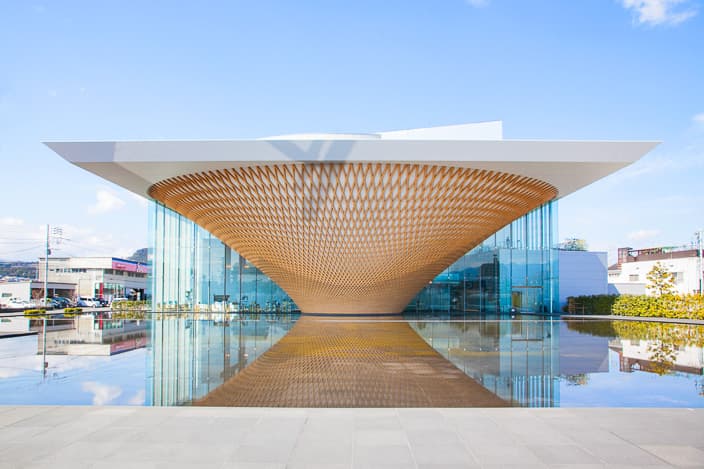 Shiraito no Taki is another famous waterfall which water flows out from Mt. Fuji across approximately 200m. It is thought that in the 15th and 16th centuries Hasegawa Kakugyo, who is thought to be the founder of Fuji-ko, conducted religious practice here.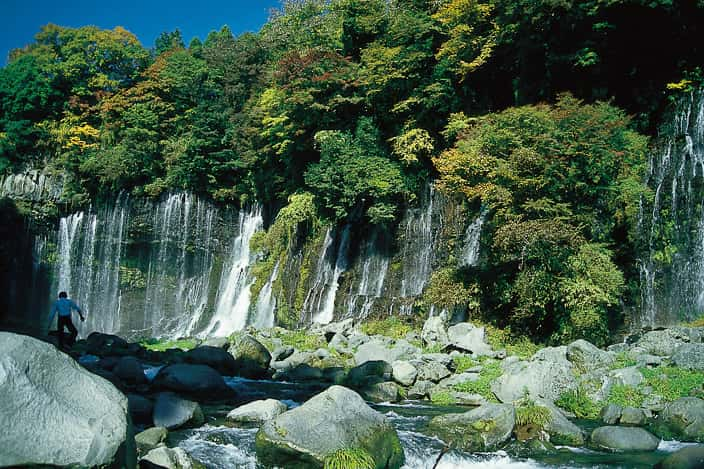 Fujisan Hongu Sengen Shrine, located in Fujinomiya was originally built over 1000 years ago for the protection from volcanic eruptions, it has become the region's most important shrine and the head shrine of over 1300 Sengen and Asama shrines nationwide. The shrine is also a traditional starting point for climbing Mount Fuji.
Fuji City has a plethora of green tea available to taste and purchase, and offers the perfect Instagram photo, with Mt Fuji overlooking a perfectly symmetrical Green tea field.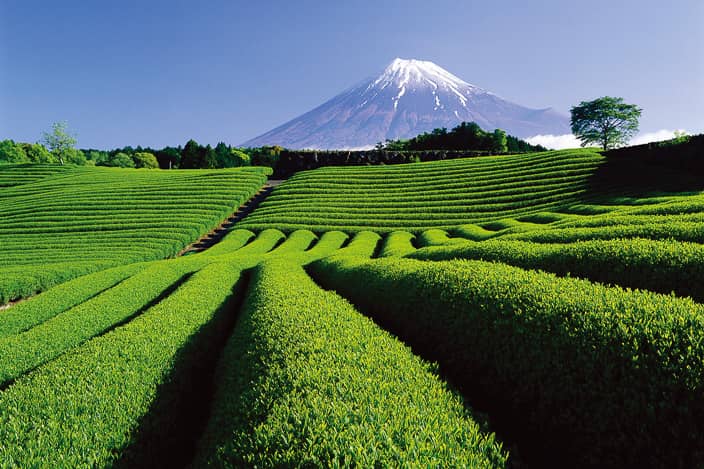 Shizuoka Area
Shizuoka Prefectural Museum of Art : 2,450 diverse paintings based on the theme of landscapes of the East and West are exhibited, including those of Claude Monet, Paul Gauguin, Yokoyama Taikan, and Ito Jakuchu.
The Rodin museum is the only museum in Japan that has a permanent display of a collection of 32 works of Rodin including The Gates of Hell.
Kunozan Toshogu Shrine was built by the 2nd General Hidetada based on the last wishes of Ieyasu and enshrines Tokugawa Ieyasu as well as Toyotomi Hideyoshi and Oda Nobunaga. The Gongen-style buildings are located at the top of Mt. Kuno, with beautiful carvings and paintings. The shrine is said to be the inspiration for the Nikko Toshogu Shrine, and most of the structures are designated important national assets.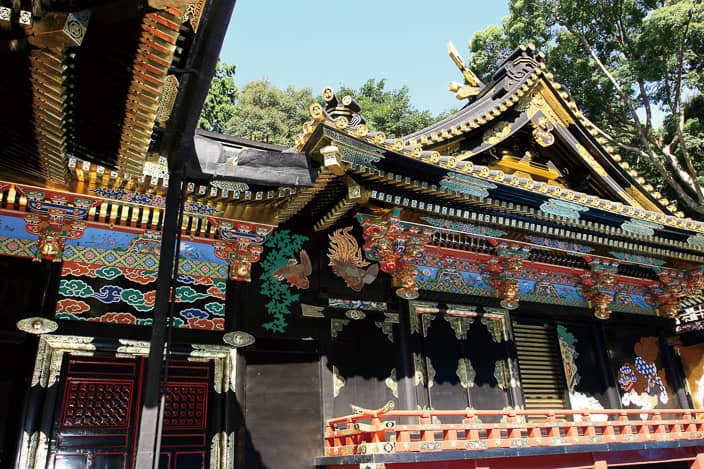 Welcome to Shizuoka!!
Previous Post

Next Post