【Destination Guide】Tochigi Prefecture – It's more than just Nikko!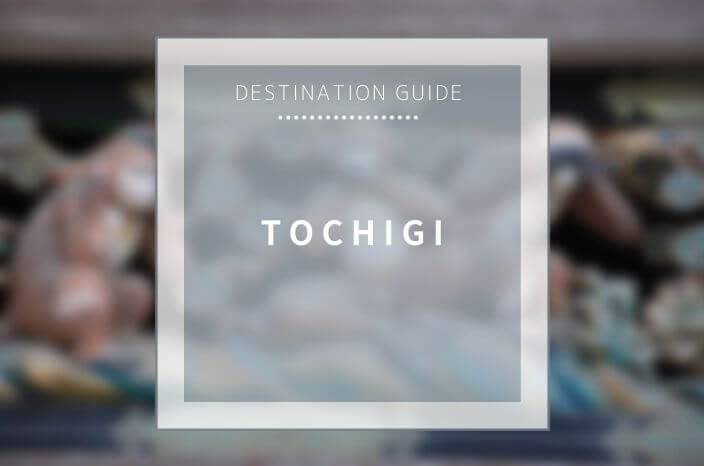 Introduction
Most people visit the Prefecture of Tochigi as a day trip from Tokyo and only visit the Nikko area, that is the most famous since it has been recognized as a UNESCO World Heritage Site. Of course, it's a beautiful place and important part of Japan's history, so we also (definitely) recommend visiting. But there are several other great destinations besides Nikko, which we would like to introduce in this article.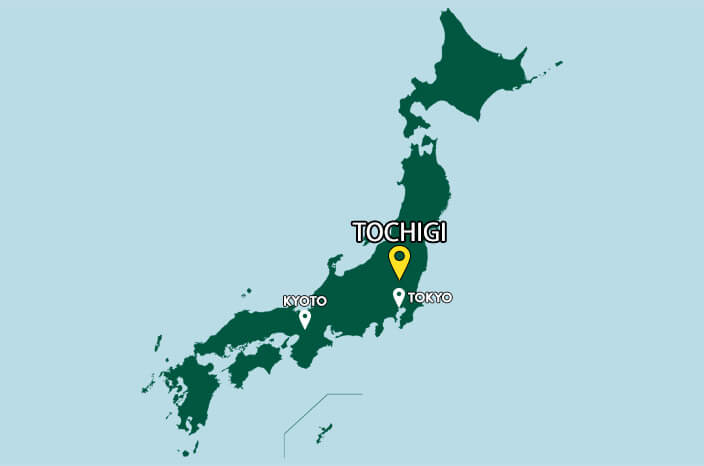 Areas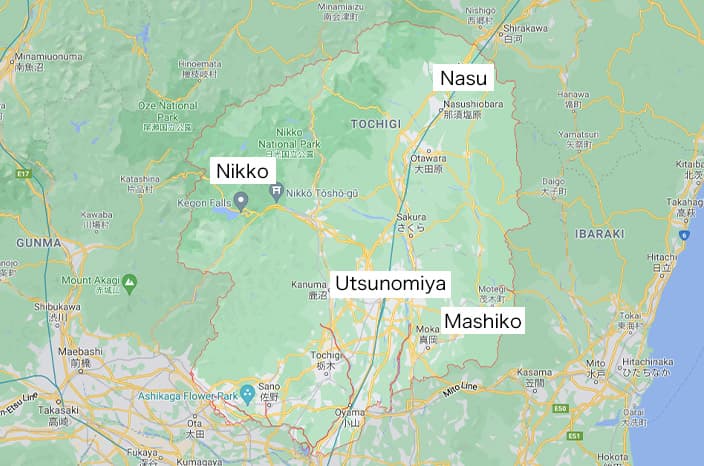 Nikko – History & Nature year-round
Nikko's beautiful setting and sacred mountains have been the place of Shinto and Buddhist worship since the 8th century and nowadays a World Heritage Site, consisting of 103 structures spread over three complexes, all within easy walking distance.
One of the most impressive is the Toshogu Shrine and the mausoleum of Tokugawa Ieyasu, the founder of the powerful Tokugawa Shogunate which ruled Japan from 1603 to 1867. The fabulous carvings of the mausoleum complement the shrine's beautiful mountain setting in every season.
The Futarasan Shrine, dedicated to the Shinto gods of Nikko's three most sacred mountains, should also not be missed and you can easily spend half-day in this area alone.
But there is more and if you are a Nature lover, be sure to keep enough time to admire the Kegon Falls, the tallest (97 meters high!) and most famous of Nikko's 48 waterfalls, designated one of Japan's Three Most Beautiful Waterfalls.
The Kegon Falls originate from the Lake Chuzenji, a beautiful lake with forested shores at the foot of the sacred volcano Mt. Nantai. We recommend having a private chartered vehicle to take you around, but please note that the road tends to get (very) busy during the weekend – especially during Cherry Blossom and Autumn.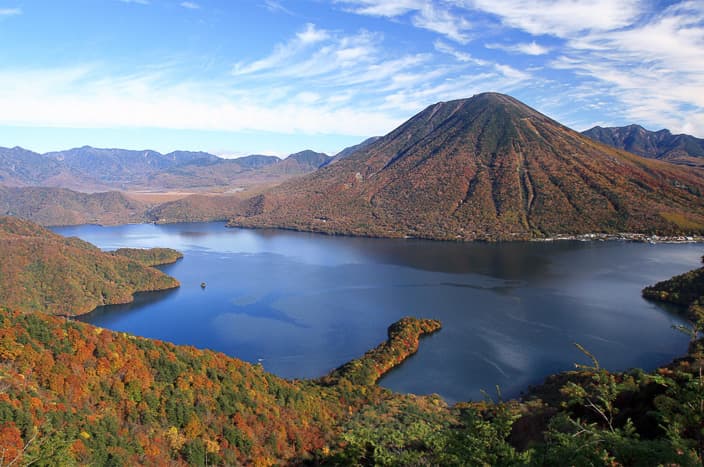 Nasu – Up & Coming Artsy Nature Destination
Located just over an hour from Tokyo by bullet train, Nasu is a great destination that is attracting more and more Japanese visitors, yet still is quite off-the-map for international travelers. Although it initially has more of a "nature & ranches" image, it's actually getting popular for its blooming art scene since the opening of several museums and galleries.
N's Yard is a contemporary art space showcasing the work of Yoshitomo Nara and other modern artists. Besides Nara's works, the exhibits feature record sleeves and art objects lovingly collected over many years. You can read more about N's Yard here.
Nasu Ashino Stone Museum – Nasu Ashino area is one of the best stone producing area in Tochigi and the museum was created to preserve and reuse the historical stone warehouses which were decaying. It was designed by Kengo Kuma in 2000 and I was really pleasantly surprised by the look and atmosphere! You can read more about it here.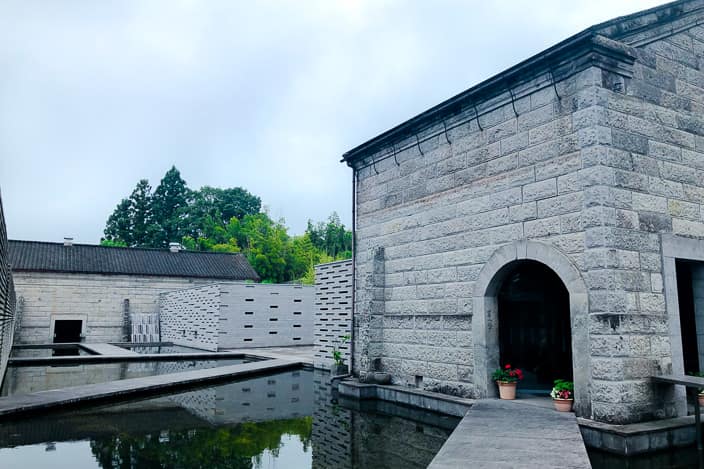 Nakagawa-machi Bato Hiroshige Museum of Art. This museum actually is a prize-winning building also designed by Kengo Kuma, the famous Japanese Architect and really worth a visit whether you like Arts or Architecture. The museum is specialized in Ukiyo-e (woodblock prints) and features woodblock prints from Hiroshige of the Utagawa school, as well as several other notable artists. Besides, the building is really lovely, so please do not miss it, if you can!
In Nasu, there is also the Art Biotop Nasu and the Seiji Fujishiro Museum, so please feel free to have a look at our other detailed articles.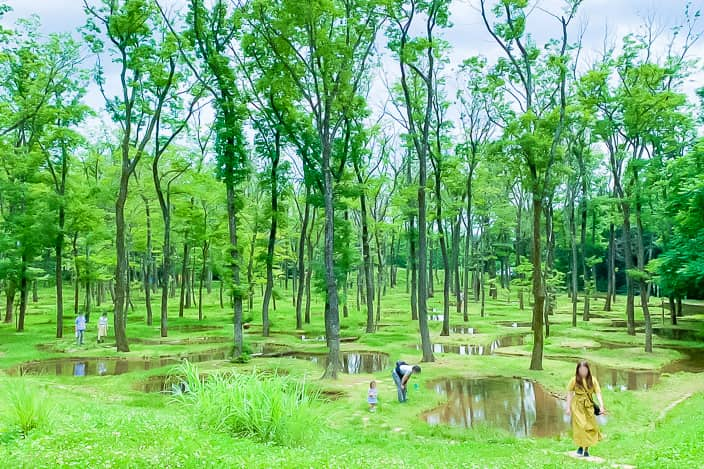 Mashiko – it's all about Pottery
Mashiko is small pottery town, well known for its local specialty, Mashiko pottery and many people visit there during Mashiko ceramic bazar. There are still around 250 pottery studios in the area and they still are producing until this day.
Besides ceramic studios, there are nice cafes, galleries and shops to rest & relax, so make sure to reserve at least half-day and if you are into Ceramics, you could even spend the whole day visiting all workshops (maybe you can try your hand at one of them) !
What's more in Tochigi?
Well, if you are into Steam Locomotives, you will be delighted to know that There is a Steam Locomotive Railway in Tochigi, called Mooka. We've tried it for you and you can see our report HERE.
And best of all… Tochigi Prefecture is a golfing paradise! There are about 140 golf courses in Tochigi, the fourth largest in Japan. It's great to be able to choose from a variety of options, from famous tournament courses to affordable courses.
As for Accommodation, we can highly recommend the newest and best hotel in the Area, The Ritz-Carlton Nikko. Please see our stay report here.
I hope that this article gave you more interest in Tochigi and that you can consider staying one or two nights, rather than just a daytrip from Tokyo and fully enjoy the history & religion, nature, arts and of course… amazing Golf!
Previous Post