【Tsukishima】Monja-yaki – Discover the world of Monja!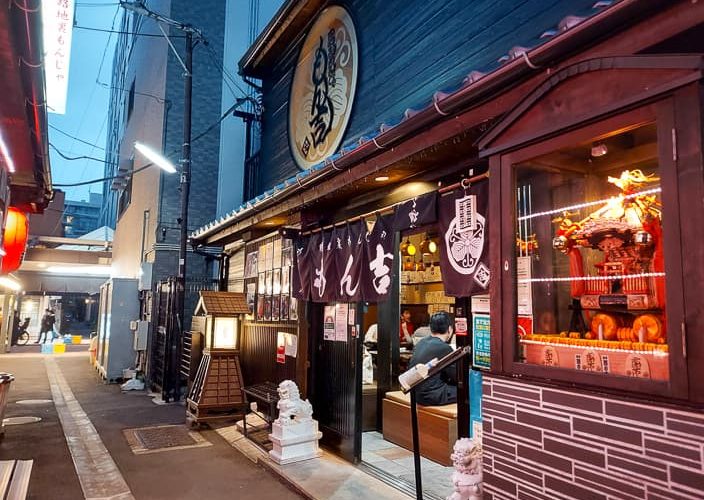 Have you heard of Monja-yaki?
If yes, have you tried it?
Today, you will enjoy the world of Monja!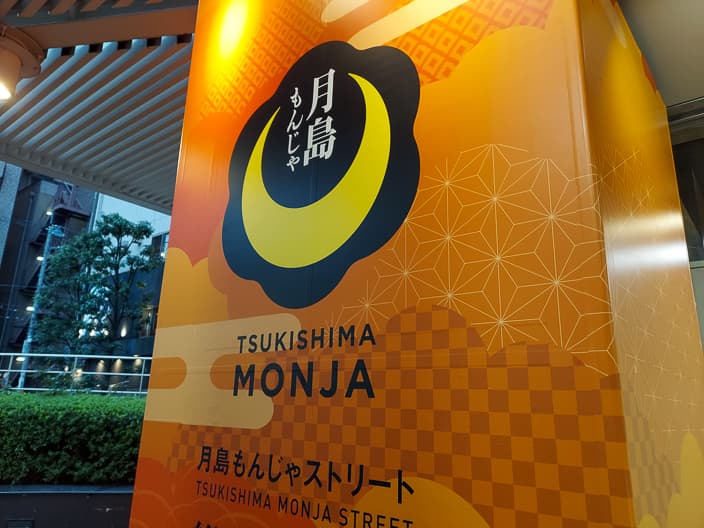 Tsukishima Monja Street
Monja-yaki is known as a local food in downtown Tokyo – around 1955, Monja restaurants began sprouting up in an area called Tsukishima and now there is Tsukishima Monja Street with over 80 Monja restaurants!
You can discover the area thanks to the MAP issued by Tsukishima Monja Promotion Association!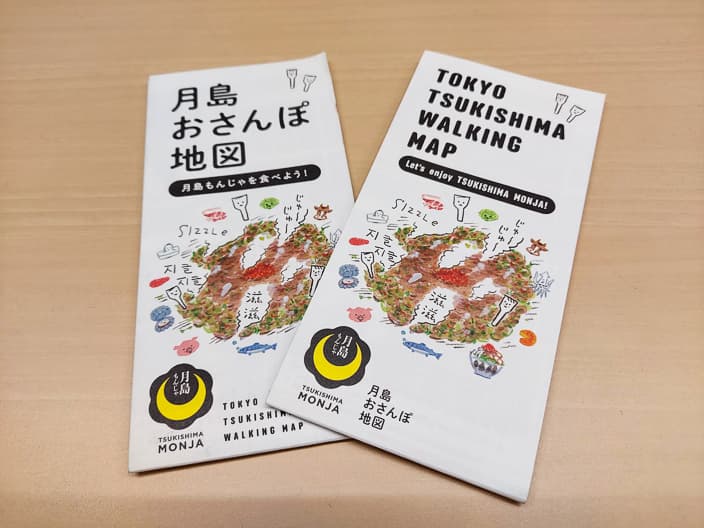 What is Monja
Monja is a dish made by cooking flour-based batter and a mix of various ingredients on a hot iron plate. In the Edo period, there was already a dish that is considered to be the origin of Monja-yaki. A theory is that in the process of writing Japanese characters with batter, the characters for "Moji-yaki (character cooking)" became "Monja-yaki".
The soft surface texture and rich flavor of the part that touches the hot iron plate are what makes this dish so appealing. Monja-yaki is eaten little by little by cutting a "hagashi" while cooking it.
Just try it!
I think it's time to just try it.
The restaurant I went offered both options – I could cook it by myself or asked them to do it for me. Of course Monja-yaki made by professional is the best so I enjoyed watching the process before tasting it. Today, I ordered "Mentaiko (fish eggs) with Mochi (rice cake)" as well as "Camembert cheese with crispy noodle snack" which are ranked on top of the menu here!
The entrance of the restaurant looks very traditional, with the "noren" curtain and photographs of famous patrons.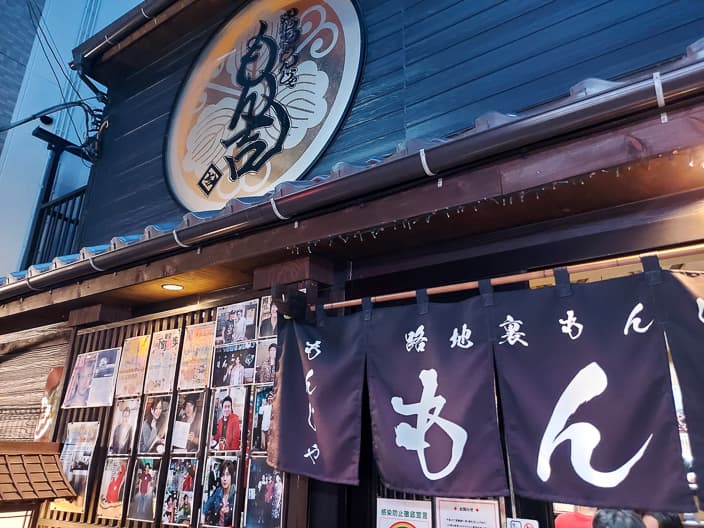 First, let's see the ingredients that will come into the Mentaiko with Mochi. On top, the fish eggs look delicious!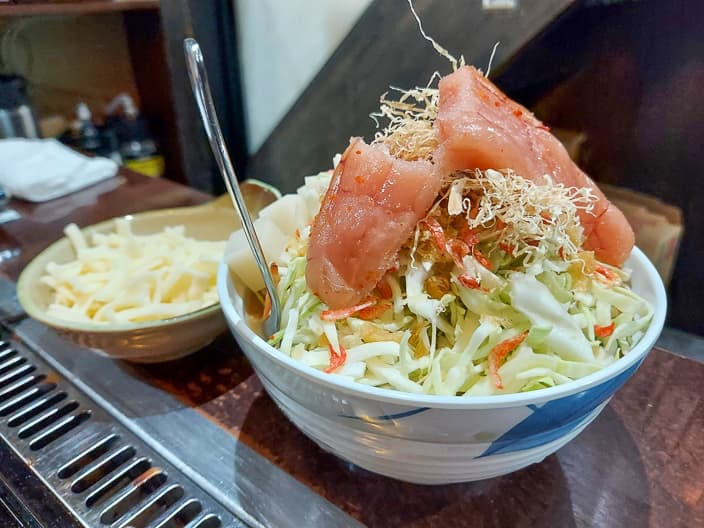 Let's quickly sizzle the vegetables on the hotplate…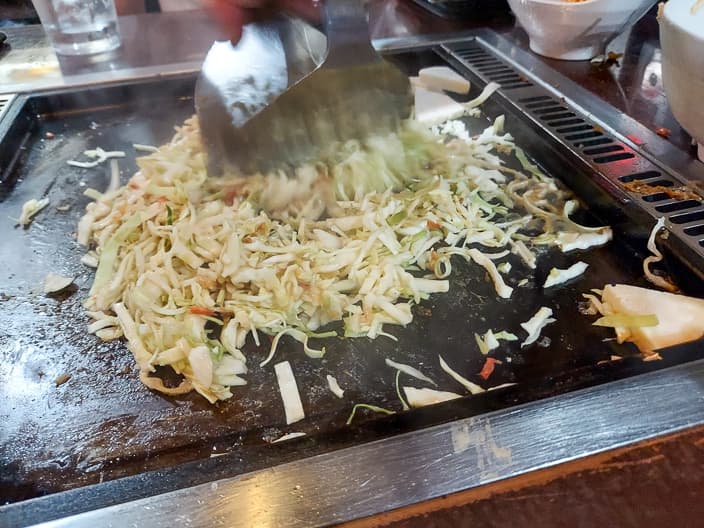 Then make a space to add the batter…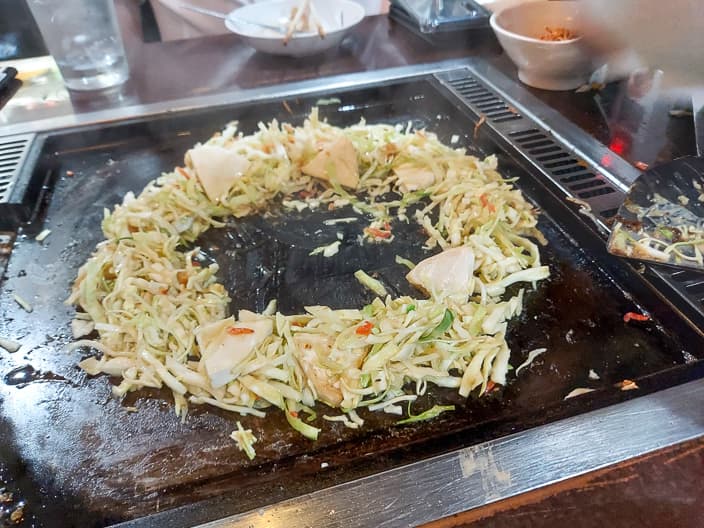 Now it starts looking like a pancake!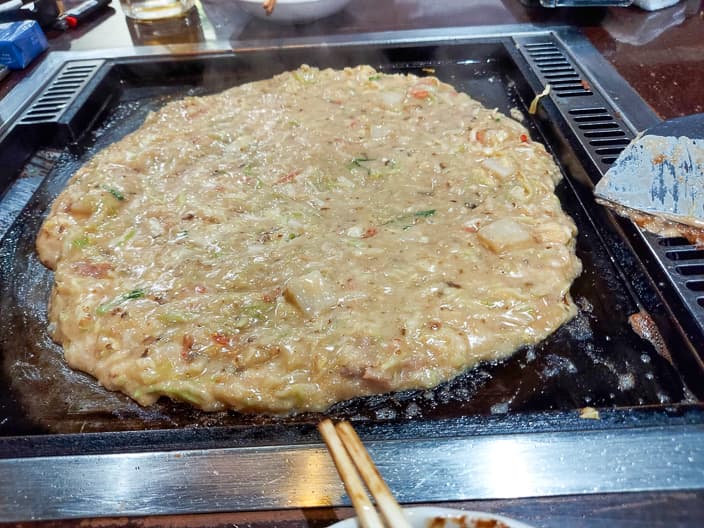 And then chip at it, little by little…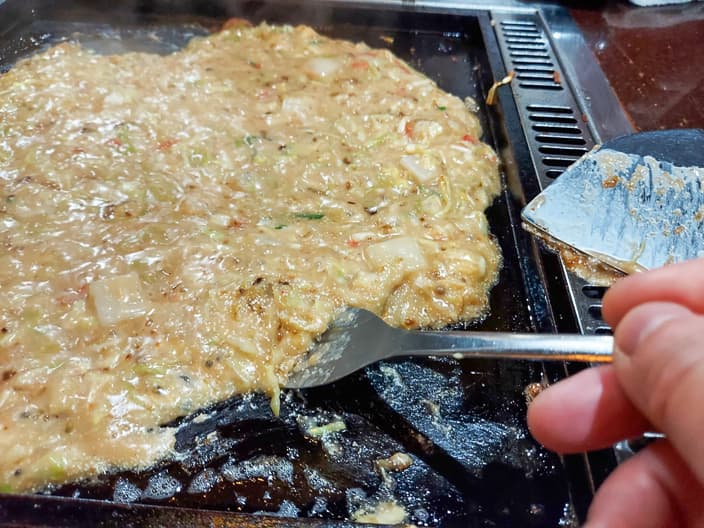 Actually it was my first Monja experience and to be honest, it was so much tastier than I expected.
It's not really a "good looking" dish but once you try it – you will be addicted to it.
Just a small point – if you want to look like a regular, you should be able to use Hagashi (spatula) to eat it smoothly.
But it was super difficult! It's long way for me to go… so I need to come back again and practice more !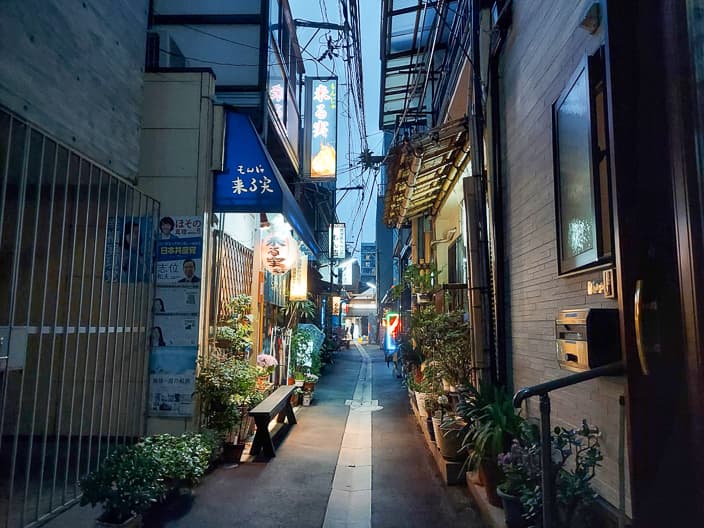 Monkichi Shinten(Tsukishima Monja Street Sanban District)
Previous Post