【Kamakura】Hasedera Temple – Healed by colorful hydrangea (seasonal)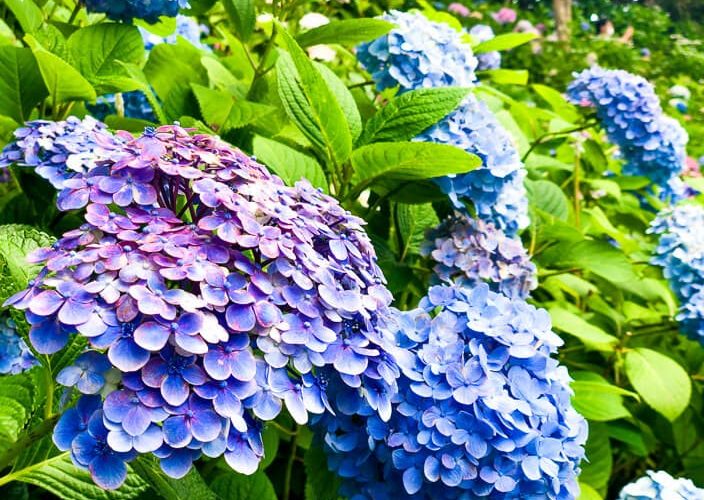 Hasedera temple is famous as a sightseeing spot in Kamakura. It is also called the Flower Temple, and you can enjoy different faces depending on the season, but the hydrangea season is especially popular. Fortunately, I was able to enjoy the hydrangea of ​​Hasedera temple last year (2020), so I would like to introduce it.
Hasedera Temple
Hasedera is known as "Hase Kannon" and is said to have been founded in 736 AD during the Nara period. It enshrines the largest wooden Kannon statue in Japan (9.18m in height). It's prohibited to taking pictures of Kannon statue, so please enjoy it with your eyes there.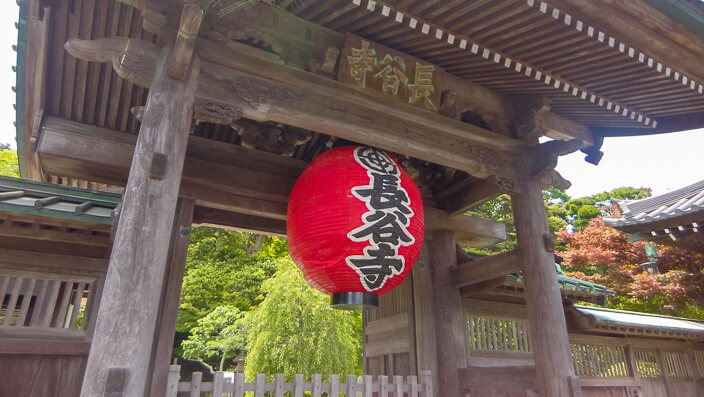 Jizo with a grinning face are hidden in three places in the precincts. Welcoming worshipers with different facial expressions and poses. This Jizo is called "Ryoen Jizo", and if you find all of them, you will be blessed with good ties. By the way, I found only one place… I'll find them all next!
The appearance of being close to each other and smiling is very lovely.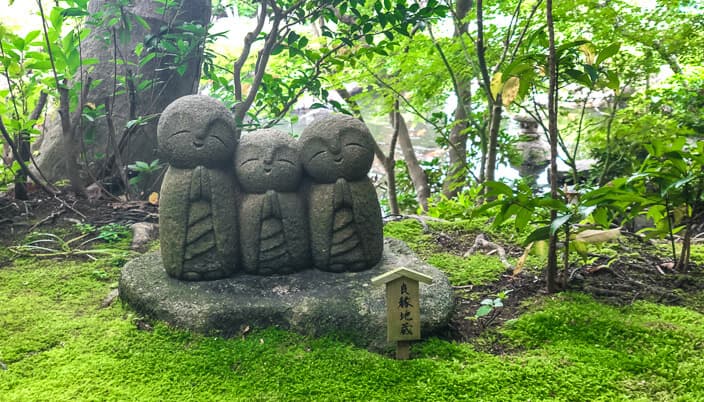 By the way, this is "Nagomi Jizo". Certainly, it's easy to just look at it with a gentle smile.
Amulets with this Nagomi Jizo motif are on sale in the precincts. If you have it, it will bring you happiness.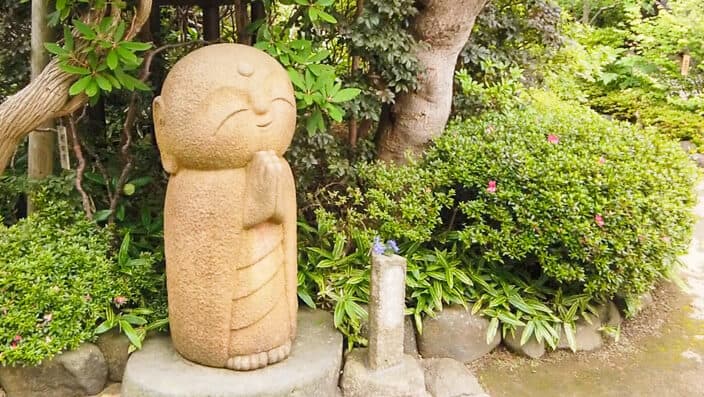 This is the Kannon-do where the Kannon-sama of about 10 meters is enshrined.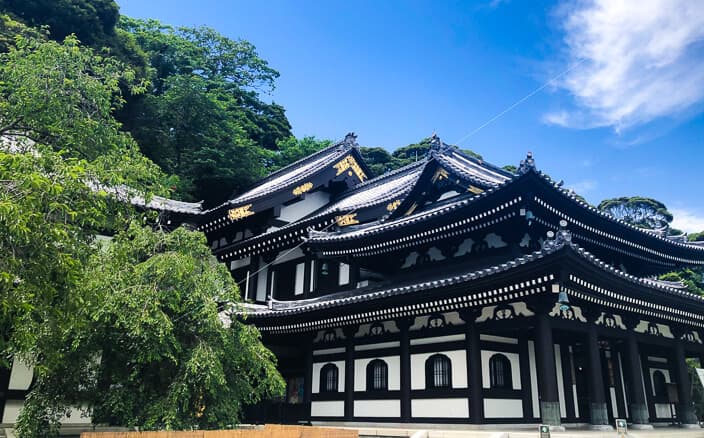 The seasonal hydrangea path
The best time to see the hydrangea is around June. In that season, the hydrangea path of Hase-dera temple opens. Hydrangea Road is planted on a scenic walking path overlooking Kamakura. That number is 2,500 shares of 40 types! The view of Sagami Bay and the scenery of the hydrangea that shines during the rainy season are said to be one of the most scenic spots in Kamakura and are very popular.
In 2020, admission reservations were required to prevent the spread of COVID-19, but if you were lucky, you could enjoy buying tickets on the day. I had made a reservation for the afternoon session, but I arrived a little earlier, so I was able to get it in the morning time.
This year (2021), the flowers are are blooming 10-14 days earlier than usual and Hydrangea path ticket is required from 29th May (Sat). There is no need to make reservations in advance like in 2020, but in case of congestion, people will be admitted in the order of their numbered tickets.
The entrance to Hydrangea path is next to Kannon-do. Show your ticket and enter! When you climb the stairs and go up, you will be surrounded by colorful hydrangeas. The hydrangeas are lined up in a narrow space and are very beautiful.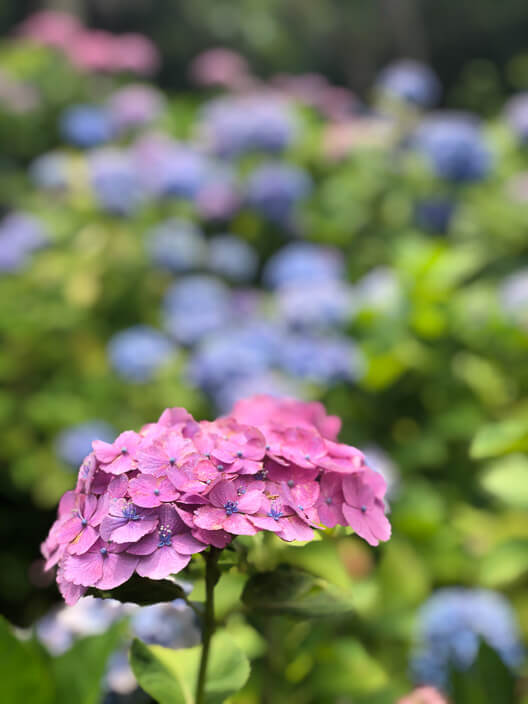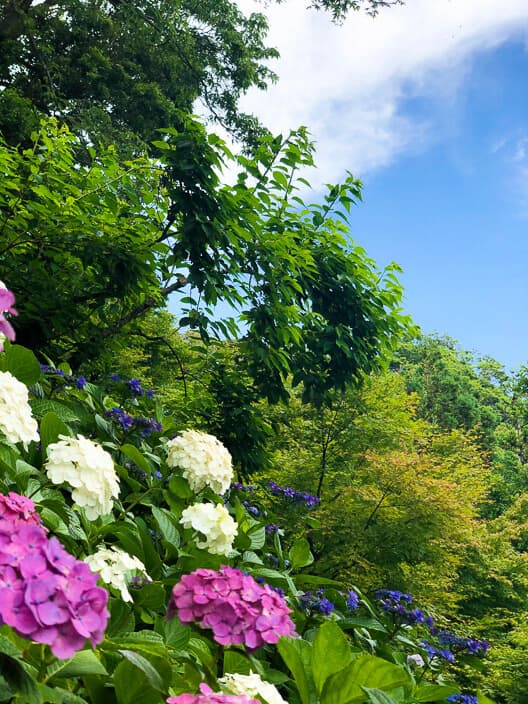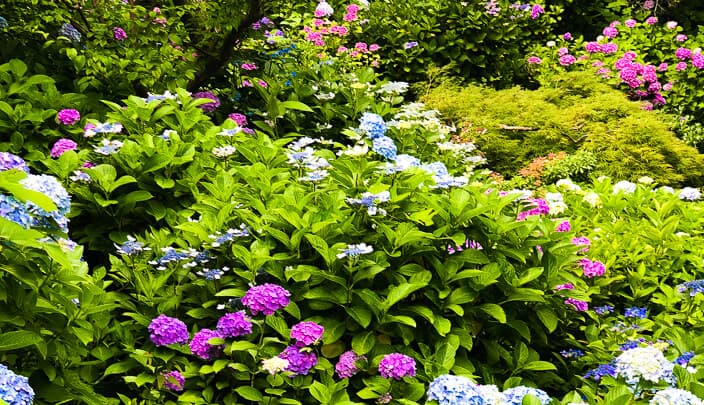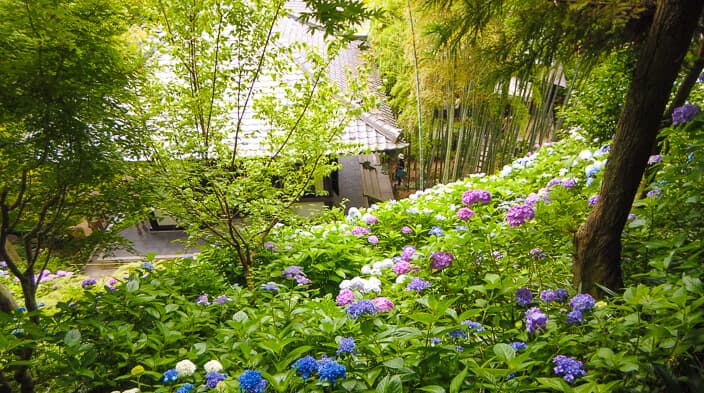 Summary
The hydrangea of ​​Hasedera, which can only be seen seasonally, was very beautiful and spectacular. When you visit Kamakura during this time, I would like you to visit Hydrangea path as well.
Hase-dera is a highly recommended temple even if it is not during the hydrangea season. You can enjoy the coloring of Japanese maple during the autumn leaves, and there are different facial expressions depending on the season, so I hope you enjoy the scenery at that time.
Hasedera Temple
Address
3-11-2 Hase, Kamakura-shi, KANAGAWA
TEL
0467-22-6300
Open Hour
【March – September】8:00-17:30 (last entry at 17:00)
【October – February】8:00-17:00 (last entry at 16:30)
Admission Fee
【Adult】400 yen
【Child】200 yen
* When you enter the hydrangea path, additional fee is required.
Website
https://www.hasedera.jp/en/about/
Previous Post