【Nara】Kasuga Taisha Shrine – A world heritage site with spectacular lanterns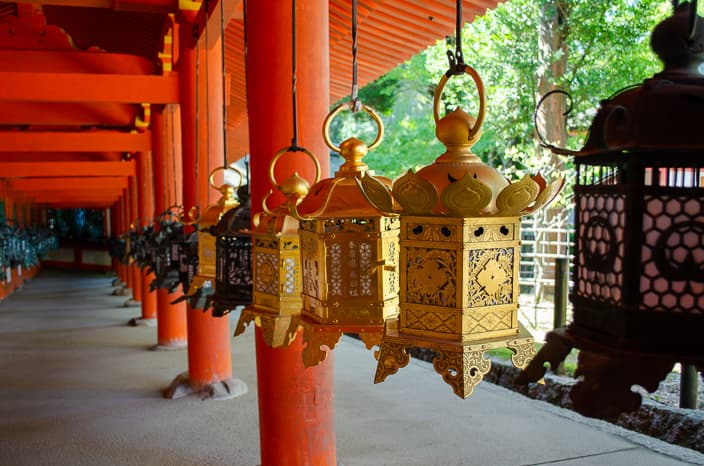 Nara Park, which spans a vast area of ​​660 hectares, is known as a unique historical park, with the harmony of the shrines and temples that house precious historical and cultural heritage together with the magnificent and rich natural beauty of greenery.
This time, I went to Kasuga Taisha Shrine, which is famous as a UNESCO World Cultural Heritage site, among the shrines and temples in Nara Park.
Located in the east part of Nara Park, Kasuga Taisha Shrine was built about 1300 years ago to protect Heijokyo. In 1998, "Historic Monuments of Ancient Nara" including Kasuga Taisha Shrine and Kasugayama Primeval Forest were registered as a UNESCO World Heritage Sites.
The origin of Kasuga Taisha Shrine was to welcome the enshrinement of Takemikazuchi Nomikoto from Kashima, Ibaraki Prefecture, as a deity. At that time, it was said that Takemikazuchi came on a white deer, and the deer became a sacred animal. Many of them still inhabit the area around Nara Park and it has also become a symbol of the city.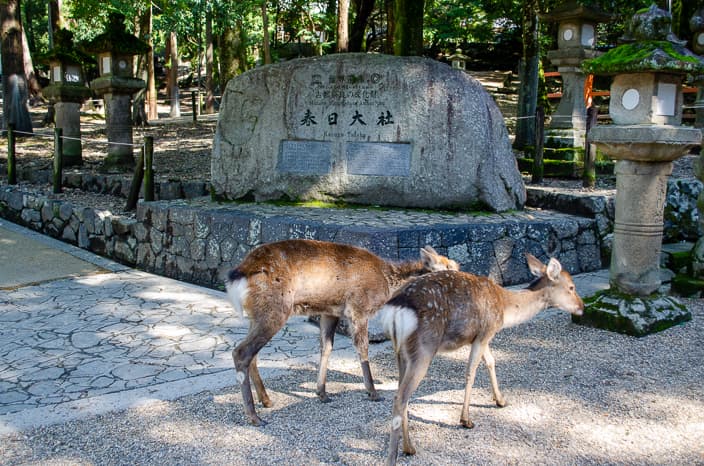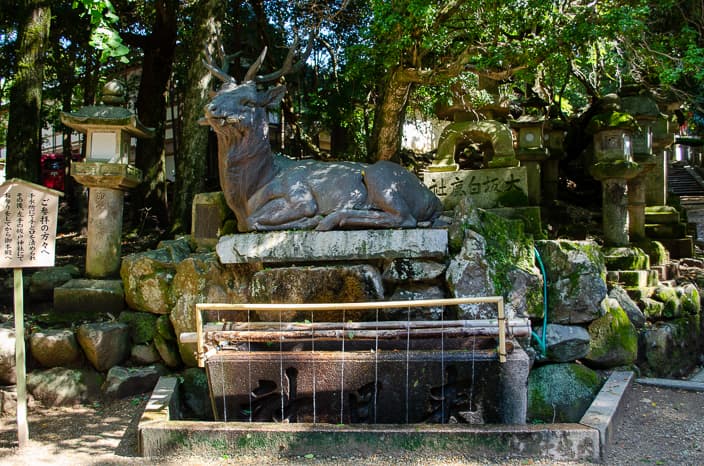 At Kasuga Taisha Shrine, which sees the deer as a god's messenger, you can dedicate a "deer ema (votive picture)". We entrust our wishes to the deer of God's messenger and pray directly to God. There are two variations, male and female. The eyes and nose are not drawn, so you can draw them yourself. It's unique and cute, isn't it?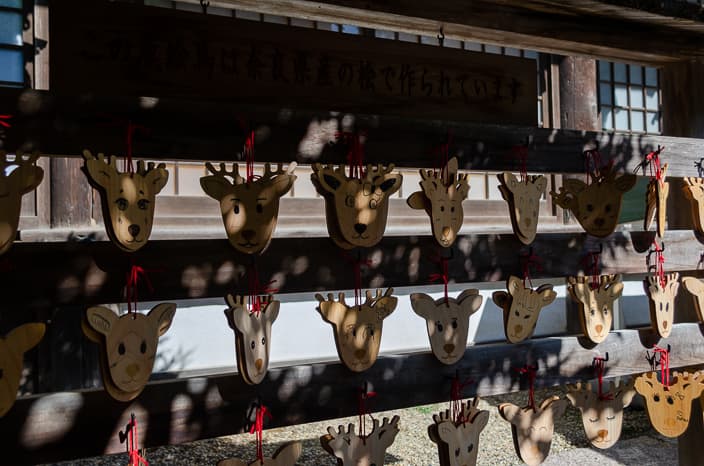 The bright vermilion color of the shrine is eye-catching in contrast to the green nature of Nara Park.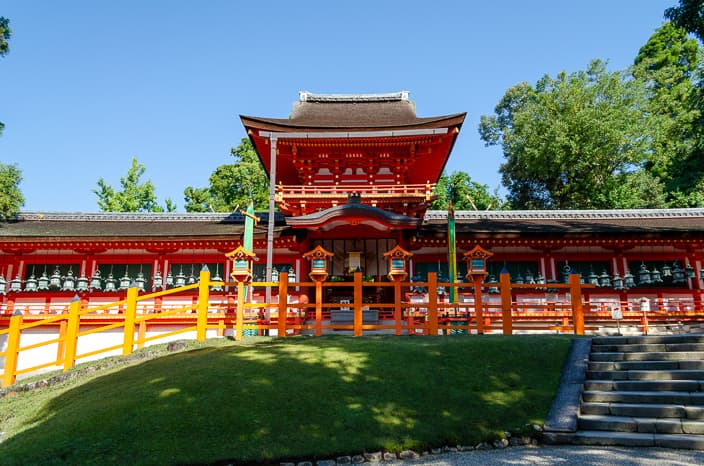 And now, let's see the masterpiece of Kasuga Taisha: fishing lanterns lined up in a row. There are about 1000 units. Some are shining golden, while others have turned black. After all, new ones still tend to have gold left, but this depends on the thickness of the applied gold. Even if it is hundreds of years old, there are still a few things that are thickly painted with gold, and even lanterns of the same shape have different expressions.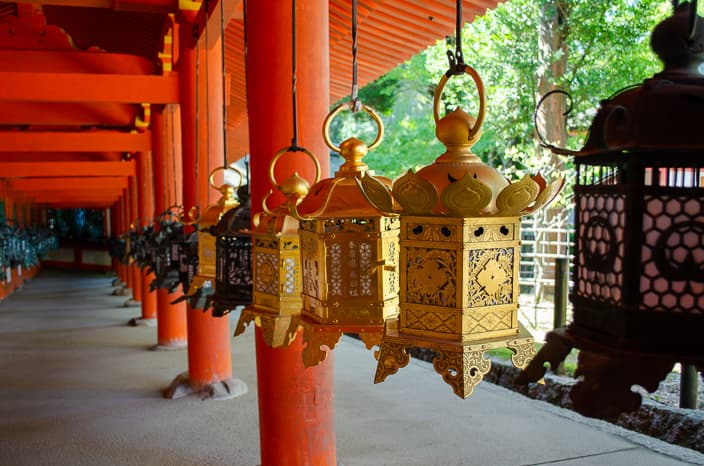 In the event of a typhoon, they are lowered one by one so that they will not be blown away by the wind. Thanks to that effort, it has been displayed for hundreds of years without breaking. The fishing lanterns of Tsunayoshi Tokugawa, the fifth shogun of the Tokugawa family during the Edo period, also remain. There was also a samurai from the Warring States period to the Edo period, Kanetsugu Naoe.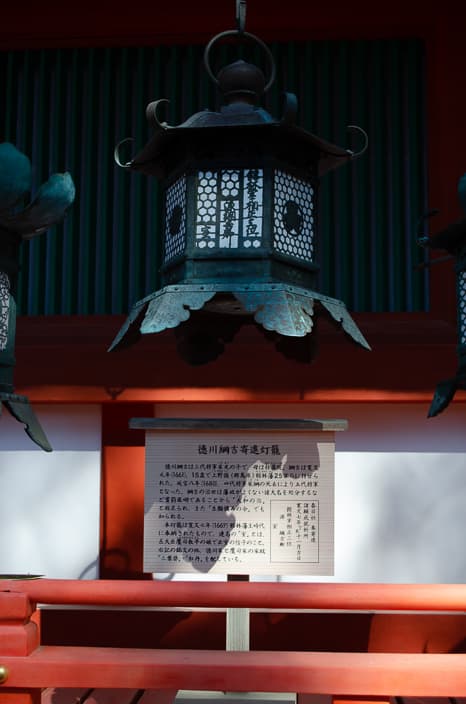 Both fishing lanterns and stone lanterns can still be dedicated, but the priest's recommendation is stone one. As mentioned above, fishing lanterns are taken down several times a year, so even if the priests are careful, the location may change, but since the stone lanterns are always in the same place once they are built, so it is easy to recognize where your stone lantern is.
By the way, the number of stone lanterns at Kasuga Taisha is about 2,000. There are about 3,000 lanterns including fishing lanterns. This is the highest number in Japan!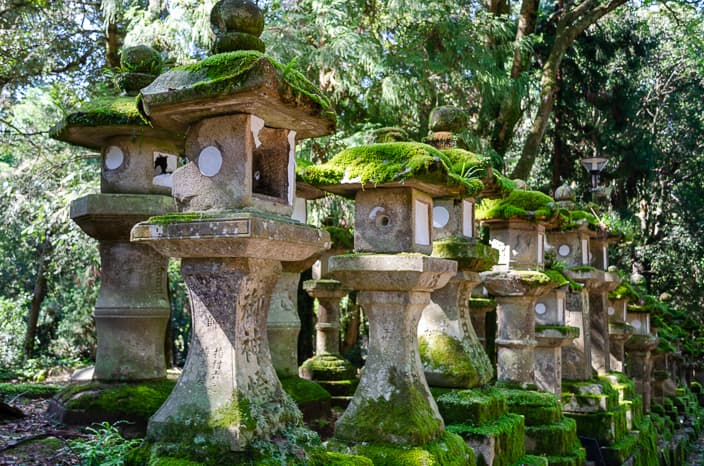 As an aside, the deers that live in Nara Park are a also considered as national natural treasures. They sometimes walk on the road or sit on the sidewalk leisurely and they are cute. However, they are still wild animals, not bred or tamed, so please be careful.
When visiting Nara park, there is a very popular activity of feeding deers. "Shika-senbei (deer's crackers)" are sold everywhere in Nara Park and I also wanted to do it… but as soon as I took out my wallet (I hadn't yet bought it), the deer came and it scared me!
However, if you have a Shika-senbei, you will definitely be popular with deer and can take nice pictures, but remember they are glutton and not always very polite – watch your hands and your pockets!
Previous Post

Next Post