【Ginza】PGM Golf Academy Ginza – Golf in Ginza?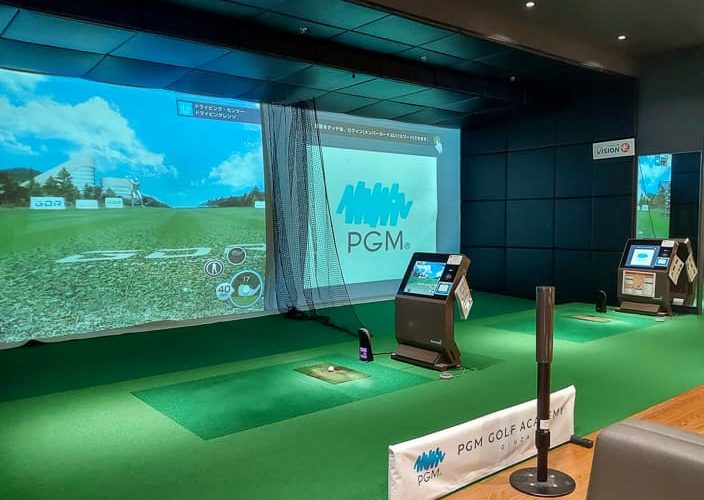 PGM, one of Japan's most well-known Golf Course Management Companies operates 145 golf courses all over Japan, from Hokkaido to Okinawa. And now, PGM ahas recently opened a Golf venue in Ginza in Tokyo – Golf in Central Tokyo???
PMG's concept is "Catering to any kind of golfer's needs" – So they opened an urban golfer's lounge in Ginza, called PGM Golf Academy Ginza. Let's check it out!
Location
It's located in Ginza, Tokyo – one of the most famous and expensive real-estate areas in Japan! PGM GOlf Acadfemy Ginza is just 2 minutes from the nearest subway station called Higashi Ginza, so yes, it's really a convenient location. You can easily pass-by during your Lunch break, in the middle of shopping or to relax after office hours.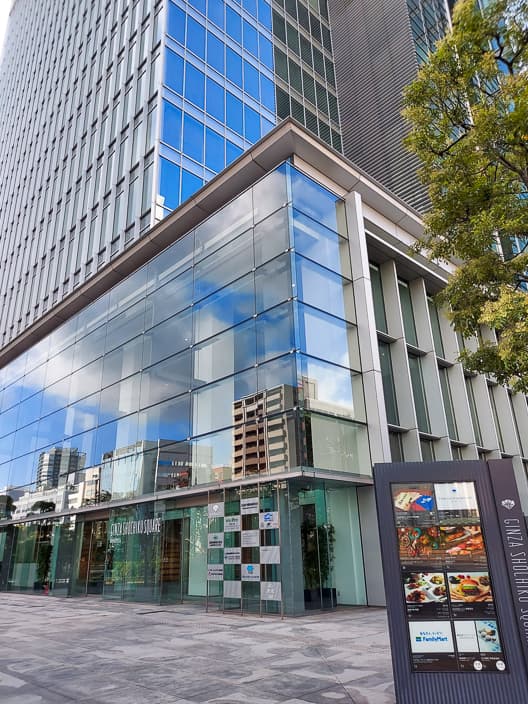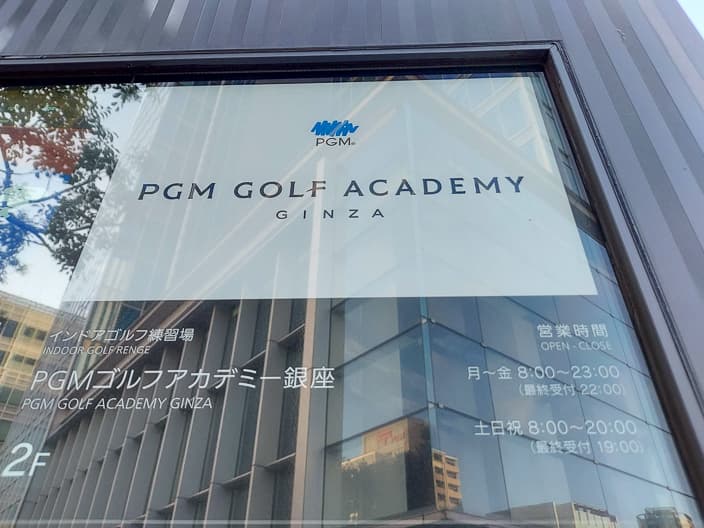 PGM Golf Academy Ginza is located on the 2nd floor of Ginza Shochiku Square Building.
It's just one block from Kabukiza Theater which is one of the landmarks in Ginza, so it's easy to find !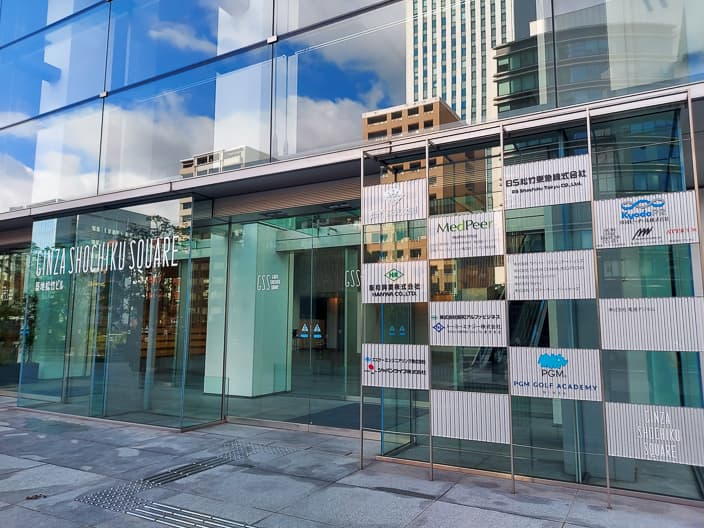 5 unique points
PGM Golf Academy Ginza is not just an indoor driving range – it has more to offer and here are 5 unique points to describe about it!
It's fixed price – you can hit all you want with the latest model simulator!

You can enjoy it with friends by using an actual course program!

Offering a lot of lesson programs catering various level from beginner to senior

Variety of events – encounter with Pros!

Shopping and getting the information on PGM courses!
The facilities, programs and activities are very thoughtful – PGM has hosted many tournaments and also supported Junior golfers so with years of different experiences, they now use these to make PGM Golf Academy attractive!
So now let's enter inside!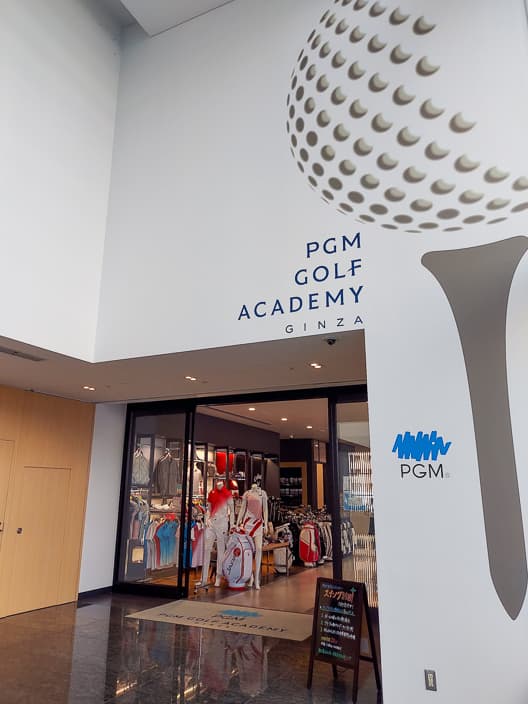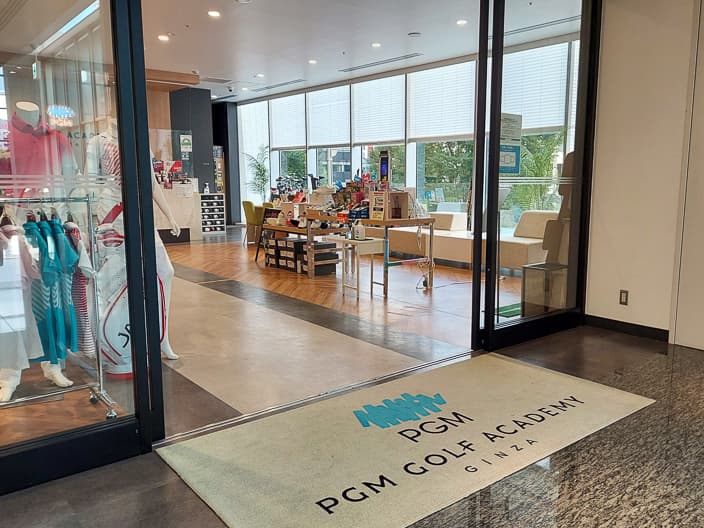 3 different areas
PGM Golf Academy has 3 different areas – Open Range, Private Range and VIP Room.
Depending on your purpose, you can select the suitable one!
Open Range
This is the main area – total 6 ranges and the capacity of each one is 4. And 1 and 6 (both side one) can be used for lefty! Today, I just want to focus on myself so I book here to try.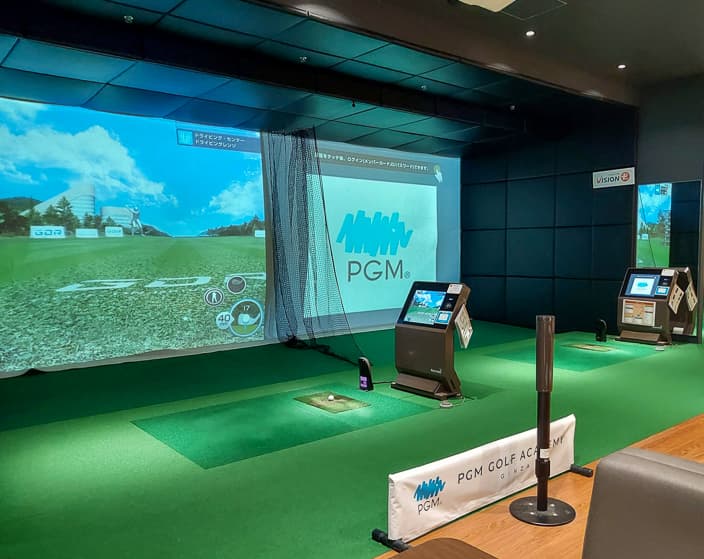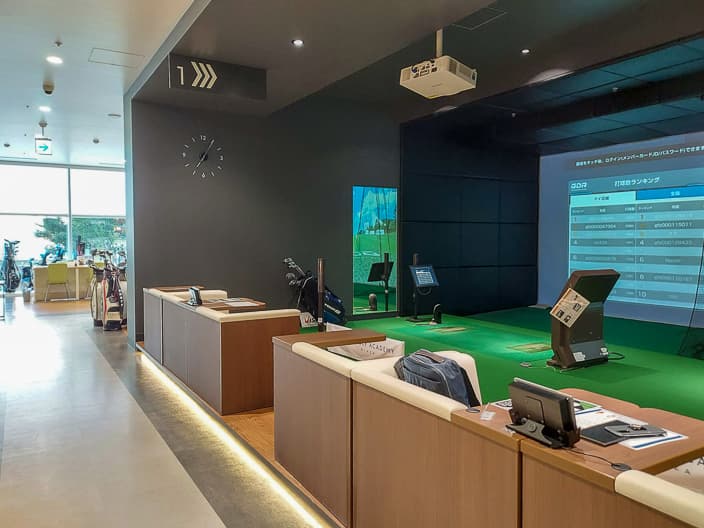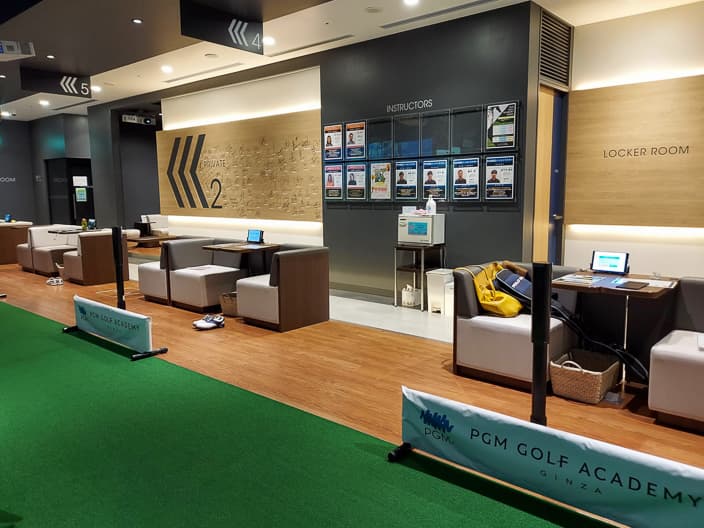 It's GOLFZON GDR which is US PLGA Official Golf Simulator and TRACK MAN which is also PGA Official measuring instrument. Once you set the club, the pin will be set automatically.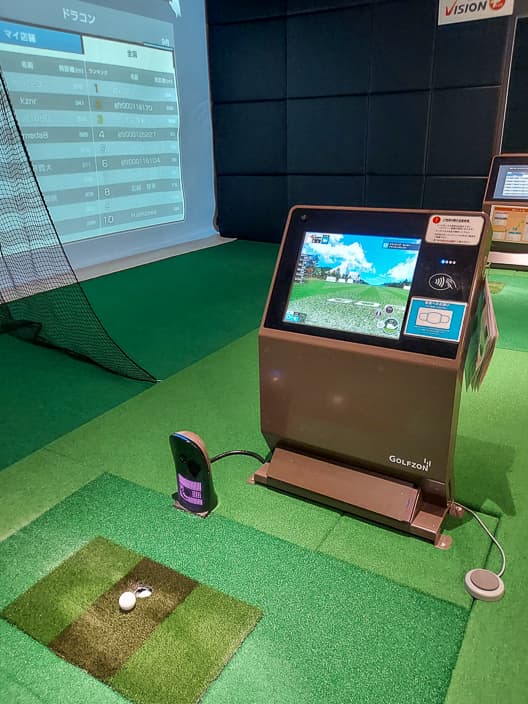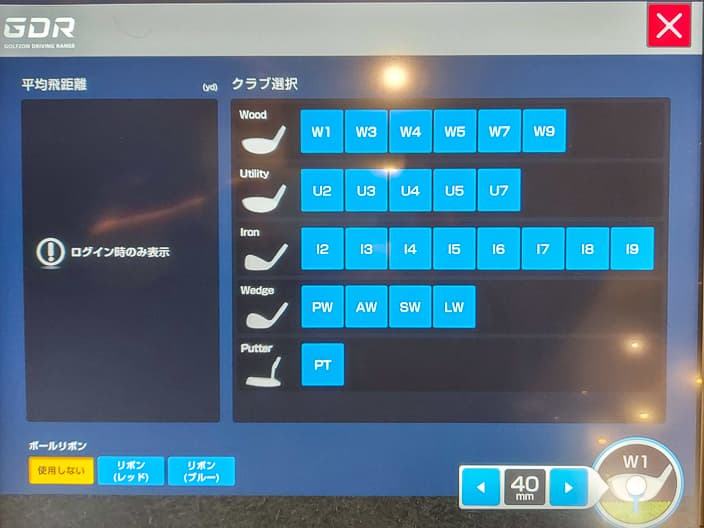 So let's start!
It's fixed price, so it means that you don't need to worry and count the balls – within your booking time slot, you can continue hitting as much as you want!
And with every single hit, the result is stated on the screen – if you did well, you can hear "Nice shot"!!!
By the way, this is my best one for today – you can see "perfect shot" message!
Distance is not great but total balance is obviously good – I'm so proud of myself, eheh!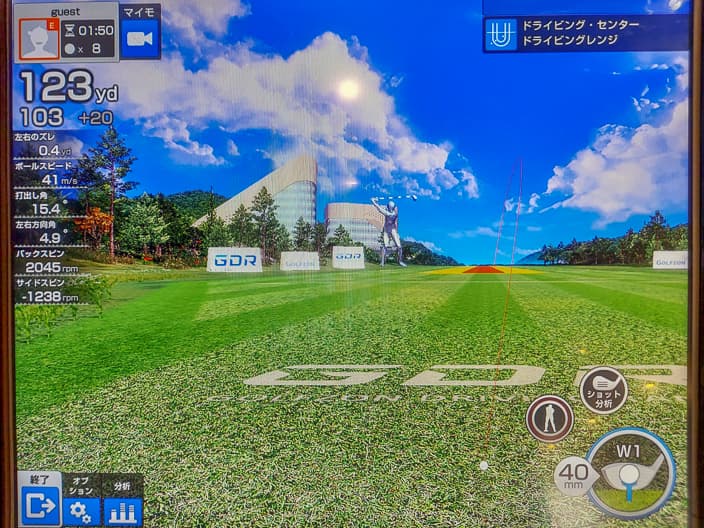 And also for every single hit, your swing form is recorded as a movie and photo! So you can check how to improve it. Since mine was unfortunately not as good as I wanted, I have decided not to share it here with you…
Private Range
The private range basically offers the same facility but here, you can enjoy private space with your friends.
Or if you really want to focus and concentrate on your swing, then this is the range for you! (Not suitable for lefty…)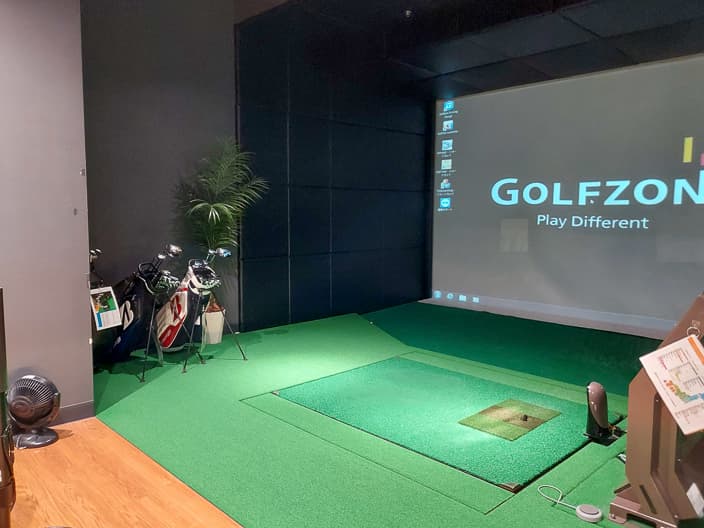 VIP Room
If you want to throw a "Golf Party" with your friend, this VIP room is the perfect venue! Using the actual golf course program and having food & drink together is a great activity to enjoy, especially in winter. You don't need to worry about weather and transportation as it's indoor in Ginza!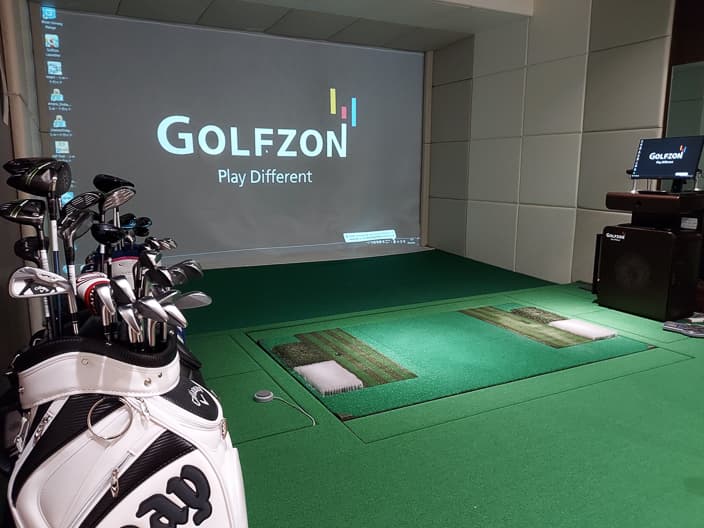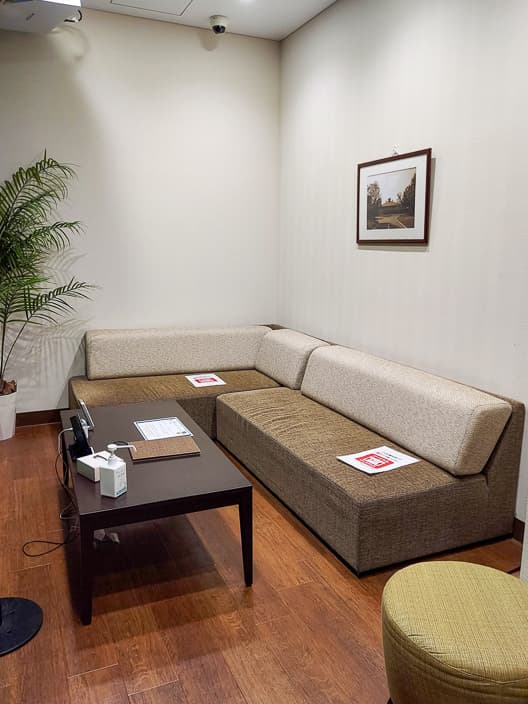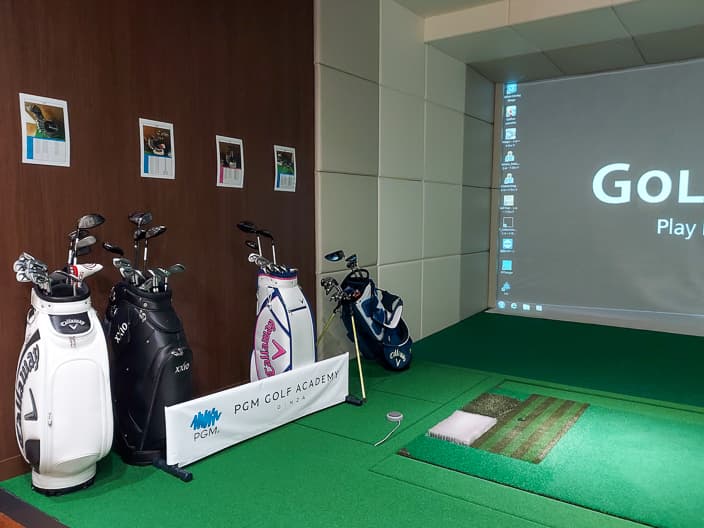 Pro Shop
In the entrance area, you can find shop with variety of items. They offer many practice / training tools !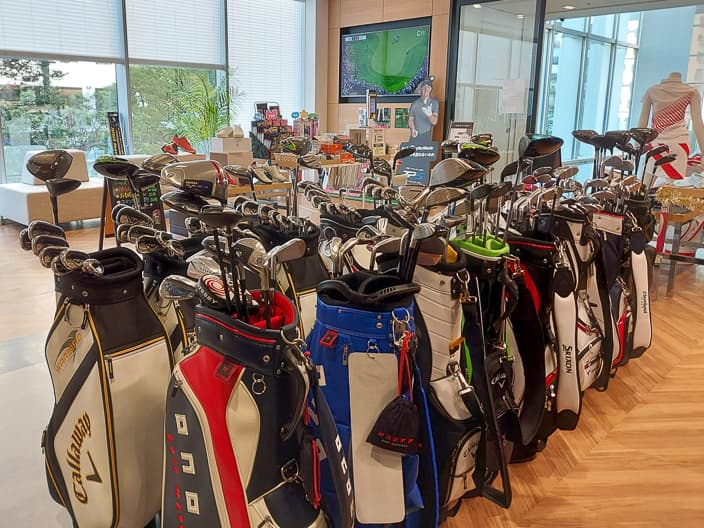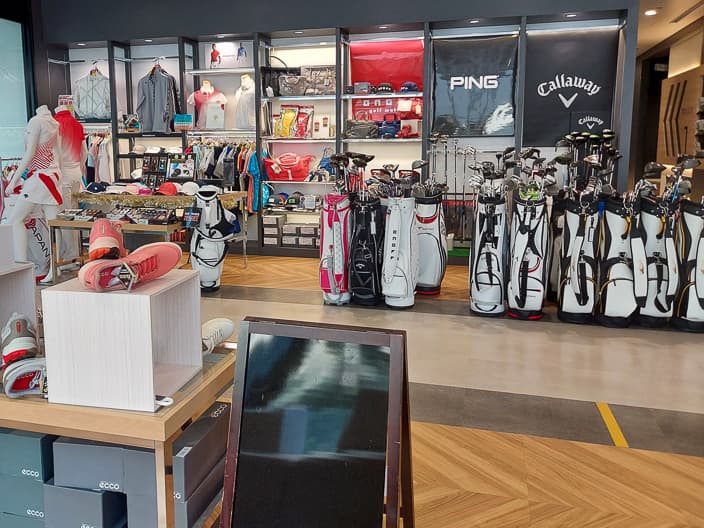 The brand promise of PGM is "Love Life. Love Golf" – PGM Golf Academy Ginza is the place where you can feel it the most. Golfer's lounge for Golf lovers – you should be there!
Previous Post

Next Post