【Osaka】W Osaka – "The Playfulness of Osaka Merchants"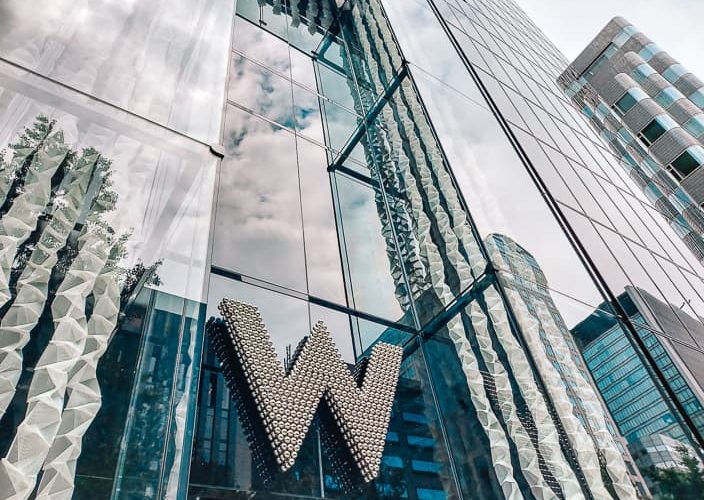 "It's not only a place to stay, it's a place for you to release your creativity, to enjoy your time"
With this kind of concept, W Osaka has arrived in Osaka – the first W property in Japan!
Location
Midosuji Boulevard is one of the main streets in central Osaka, beautifully lineed with gingko trees.
A long time ago when Midosuji Boulevard was created, the city officials got inspiration from several European cities – this is the reason why this symbolic street is adding an elegant atmosphere to the city.
Now there is a new landmark, Midosuji Boulevard; it's an elegant black building and that is the W Osaka!
There is an entrance from Midosuji side and car approach on the back side.
Both entrances are flocked with the iconic W made of Chrome Balls.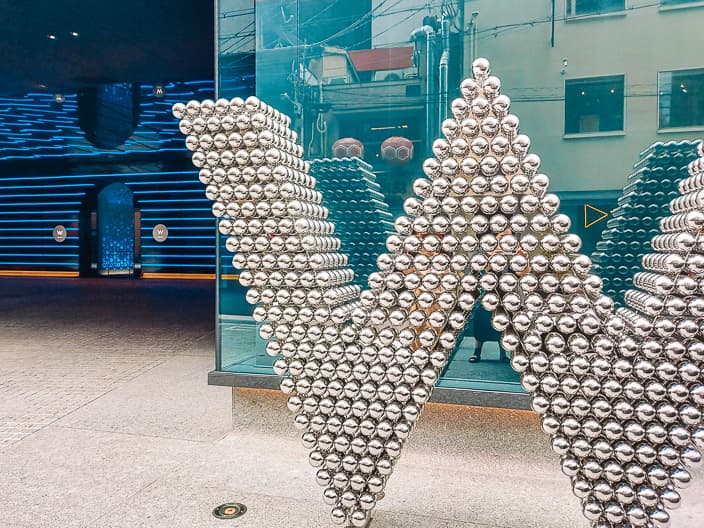 Design Concept – minimalist exterior and gorgeous interior
Mr. Tadao Ando, a world famous architects from Osaka was invited to supervise the design of this hotel.
The theme of W Osaka is – The playfulness of Osaka Merchants – in Edo era, Osaka merchants were forced to display an image of simple life and weren't allowed to show off. However inside, they actually enjoyed the most luxurious and sophisticated life. W Osaka got inspiration from this state of mind – playful spirits of Osaka merchants means they keep the exterior minimalist, but have designed a gorgeous interior.
Yes – once you enter this simple black building, it's a completely different world!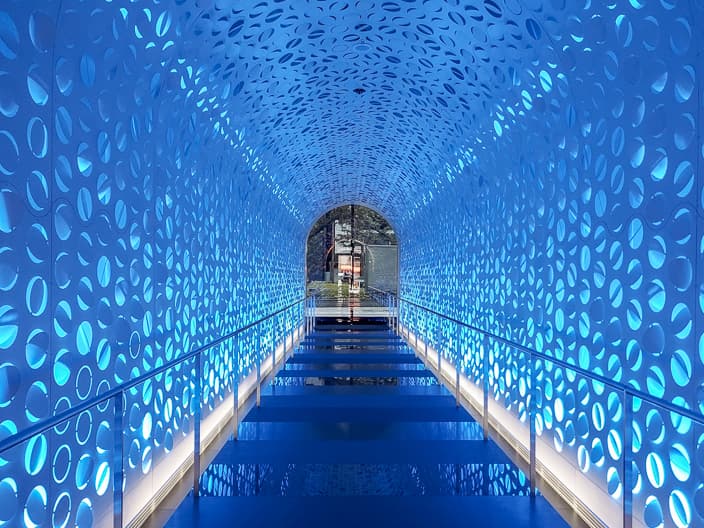 Enjoy going through the Arrival Tunnel to feel the transition from outside to inside – the color changes by season!
Living Room
Going up to the 3rd floor, there is a lobby called Living Room occupying the whole floor – they provide this space not only for staying guests, also for visitors and local people to get together.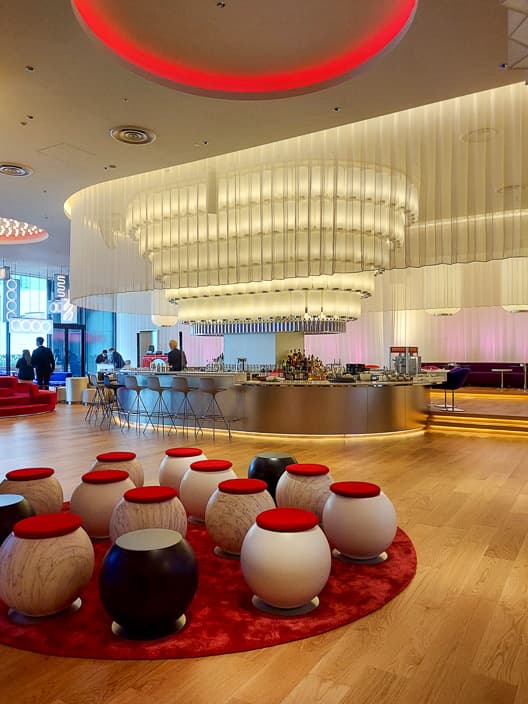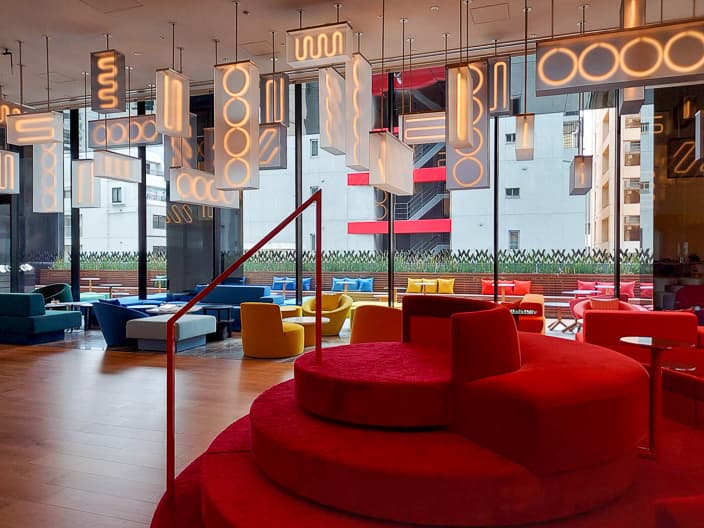 Once you arrive on the 3rd floor, on your right-hand side, you will find the desk mentioning : Whatever / Whenever – this is like a concierge desk. And behind that, there are Kokeshi dolls with different face, painting, design etc and all of them are different. This is a symbol of diversity – W Osaka welcomes all the guests regardless of nationality, gender, age etc.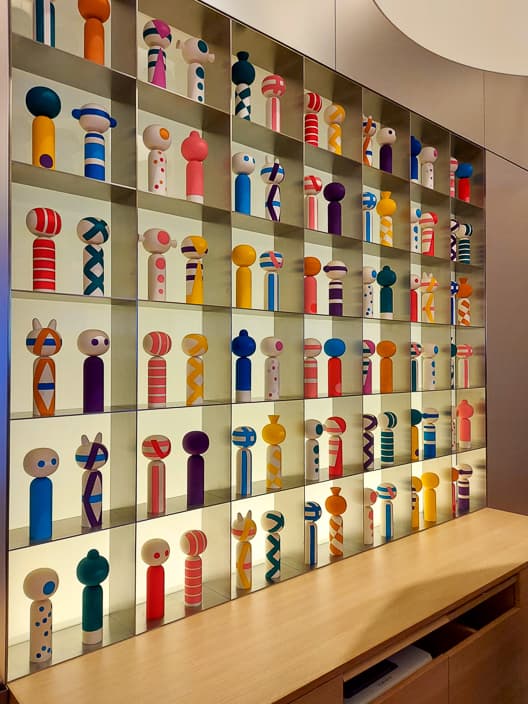 All interiors are really stylish and contemporary taste, however many of them are actually inspired by Japanese Traditional art & craft.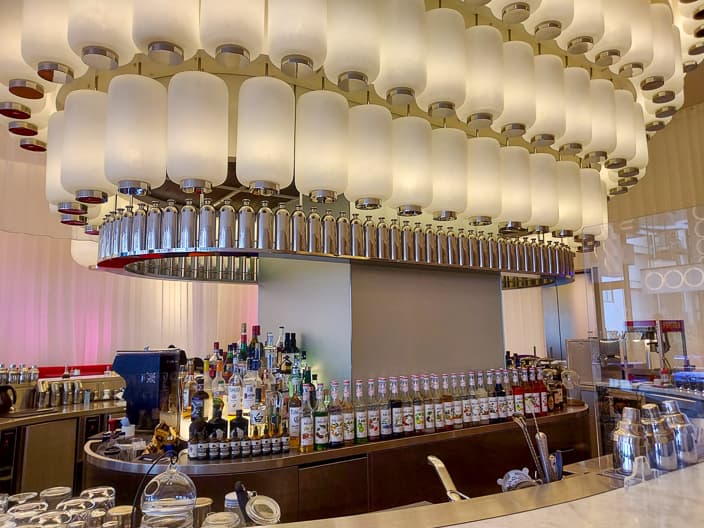 For example, the upper area of bar counter, the decoration is the motif of lantern and below, it's inspired by Japanese sake bottle. Did you notice them?
It might be an interesting way to enjoy their interior – what are the motifs of these interior…?
Guest Rooms
At W Osaka, there are total 337 rooms and 50 of them are Suite Rooms!
Their category names are also exciting : [Cozy] [Wonderful] [Spectacular] [Fantastic] [Marvelous] [WOW] and Pent House.
Today, I visited this room which is [Cozy] in lower floor and [Wonderful] in higher floor with 40 sqm space.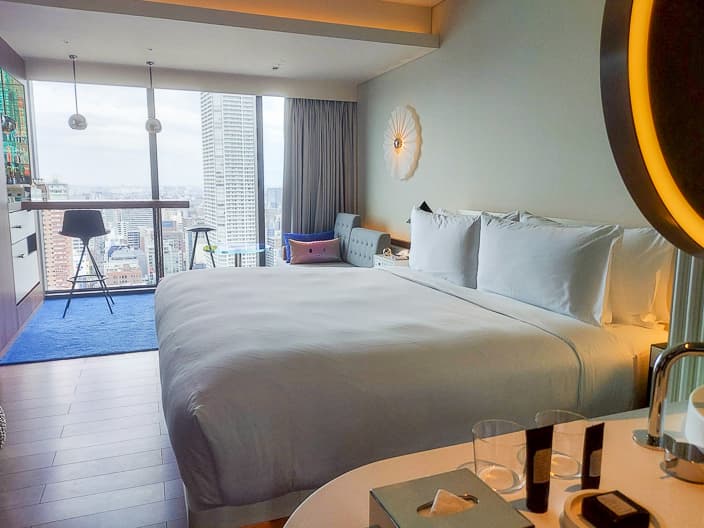 Do you recognize the small counter near the window – do you know what it is?
Yes, it's your own private bar counter!
Having a drink at bar counter in your room overlooking gorgeous Osaka view is part of W Osaka's concept and is really WOW.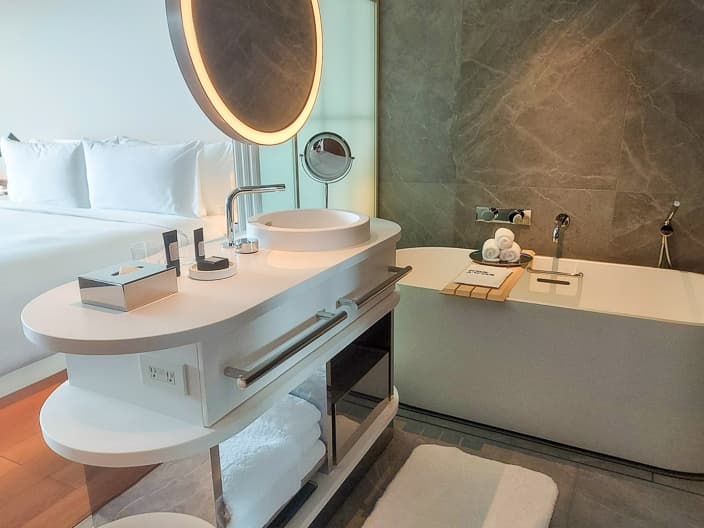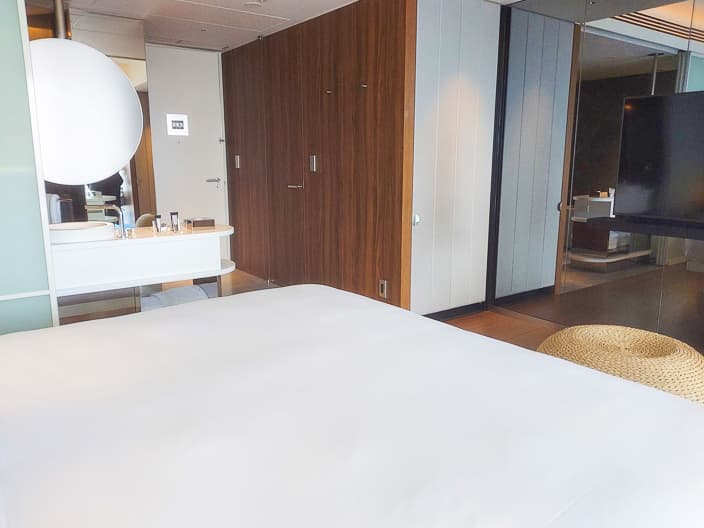 And there are closets on both sides – as you can see from above photo, it's pretty simple door but once you open it…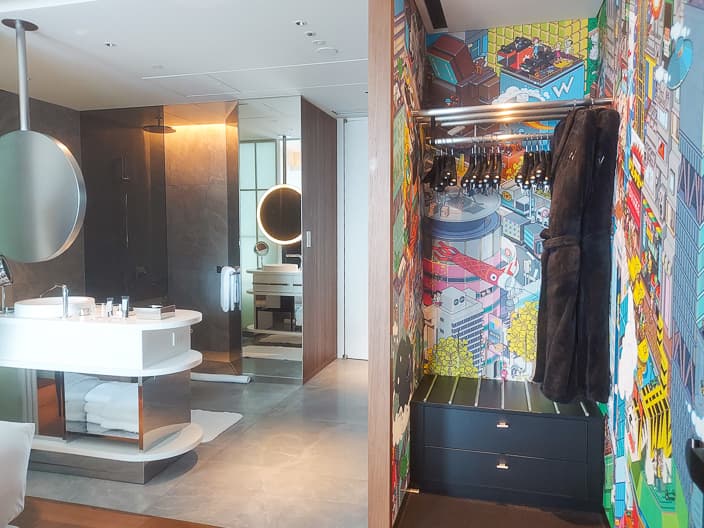 Inside of the door has colorful illustration – image of Osaka city. This is the playful spirits of Osaka merchants!
And this is WOW Suite Room – the view from wide windows in the living space is breathtaking!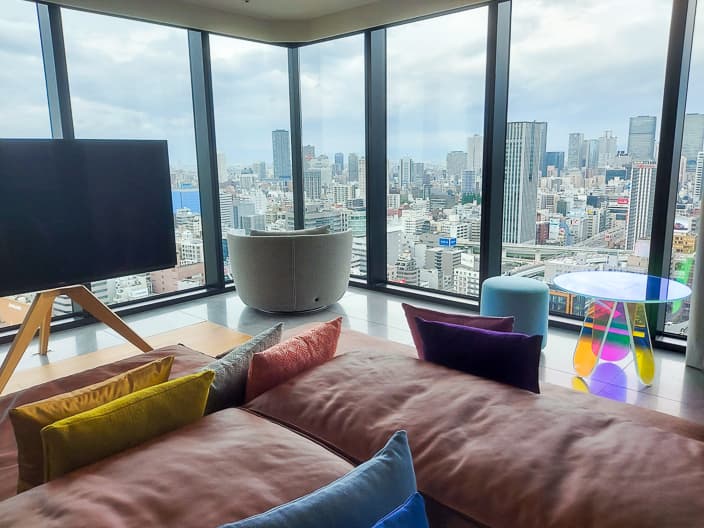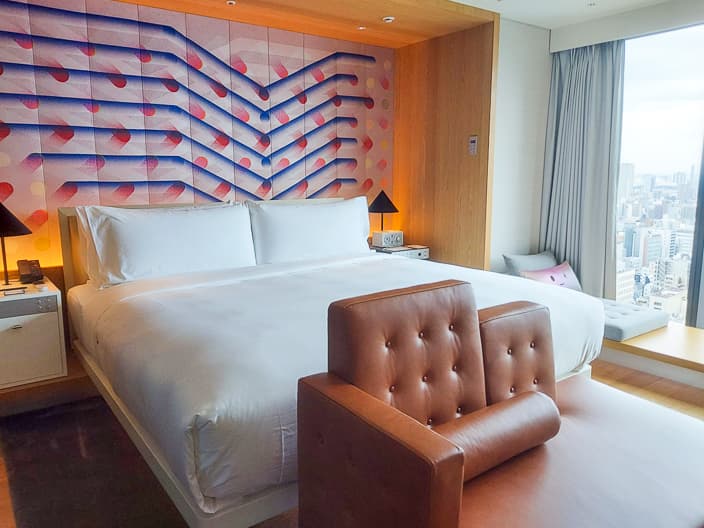 Dining Venues
There are total 6 F&B outlets – each one has its own uniqueness and should-not-be-missed kind, but the most recommendable one is [Teppanyaki MYDO] – Mydo means thank you always in Osaka dialect.
This restaurant presents and show case the Osaka's culinary culture, history and also playful mind!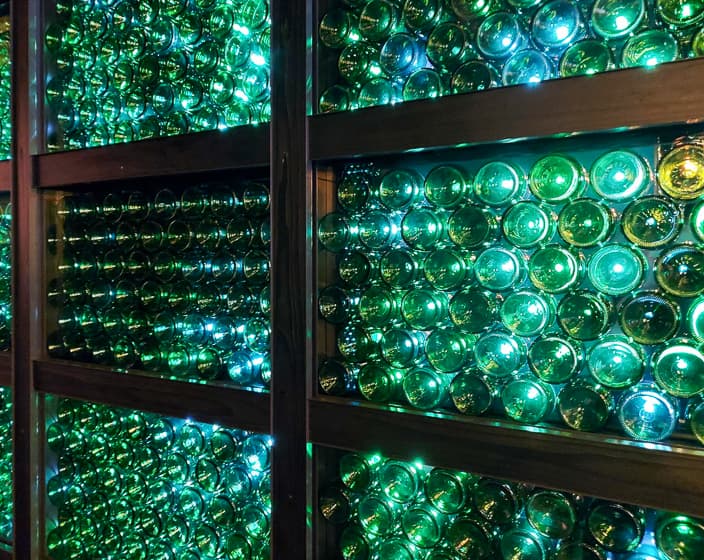 There are 3 different areas with 3 different concepts:
One is the authentic Teppanyaki – just like you imagine it.
Then there is "Teppan Kappou", Traditional Japanese cuisine prepared on a Teppan Grill.
Finally, one is where you can enjoy Osaka local food in W Style. You can also enjoy eye catchy interior designed by Mr. Yasumichi Morita together with unique painting by Mr. Seitaro Kukroda – world famous artist from Osaka.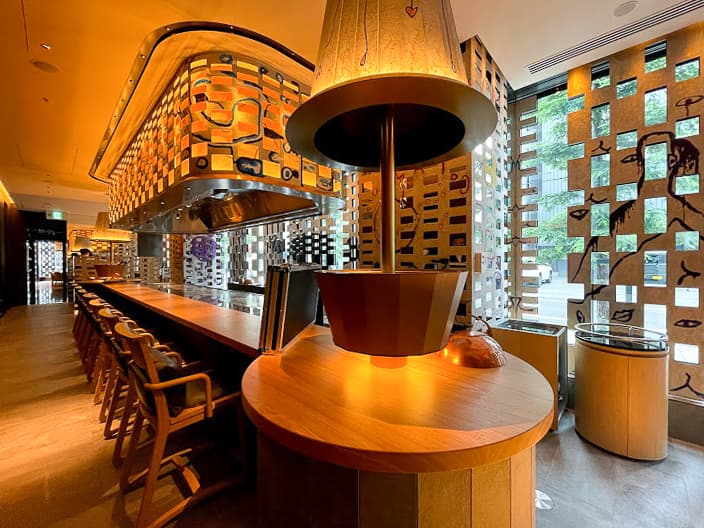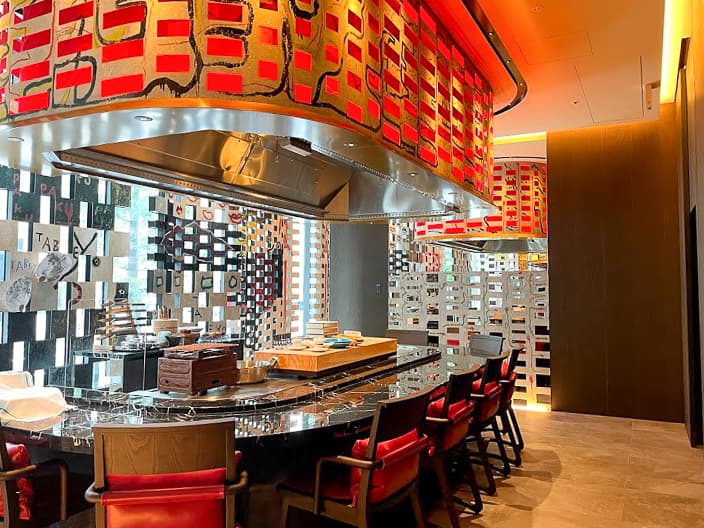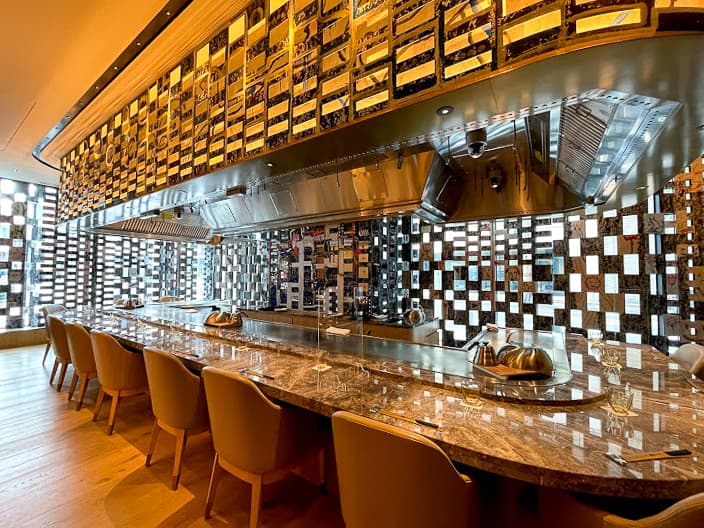 W Osaka – their concept and instagrammable interior got attention first however these are built on the foundation of sustainable approach and commitment to the comfort. The hotel shines like star because their effort, consideration and contribution are there – yes, the shine comes from inside…
Previous Post

Next Post