【Lake Kawaguchi】Oishi Park & Fuji Oishi Hanaterrace – The Spectacular Location by Mt. Fuji & Lake Kawaguchi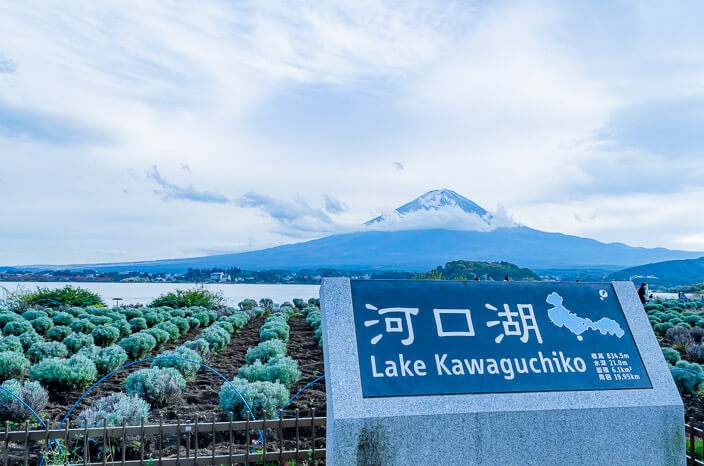 One of the purposes of coming to the Lake Kawaguchi area is to see Mt. Fuji, isn't it? However, Mt. Fuji is fickle and may not show up depending on the weather… It happens often that the mountain is hidden in a sea of clouds, but when the weather is good, you can see it from many places in Lake Kawaguchi area. Among them, there is a spectacular location where you can see the lake and Mt. Fuji.
Oishi Park
Oishi Park, located on the shore of Lake Kawaguchi, is known as the best place to view both Lake Kawaguchi and Mt. Fuji. The 350-meter long flower road along the lakeside is filled with a variety of flowers that bloom from season to season, adding even more color to the spectacular view. Oishi Park has a large free parking lot, so you can enjoy the view of Mt. Fuji at your own pace.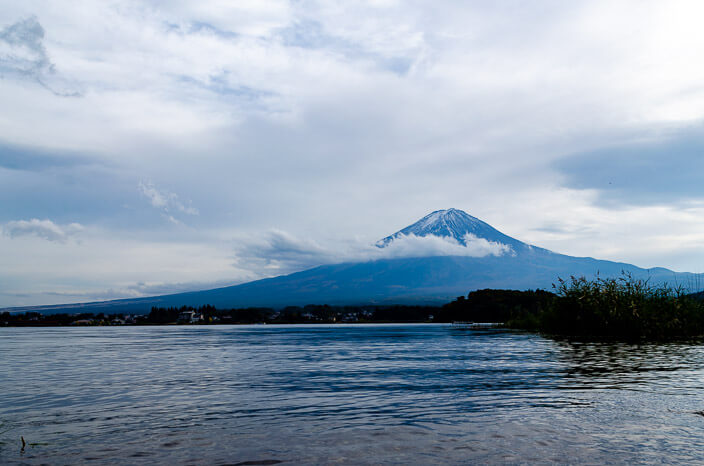 When I visited at the end of October, many of the kochia (also called "broom plant") were still green, but some had turned a beautiful red! The combination of red kochia and Mt. Fuji was so beautiful. It was a cloudy day, but I was lucky enough to see Mt. Fuji. There was a couple taking wedding photos – it brought me a lot of happiness.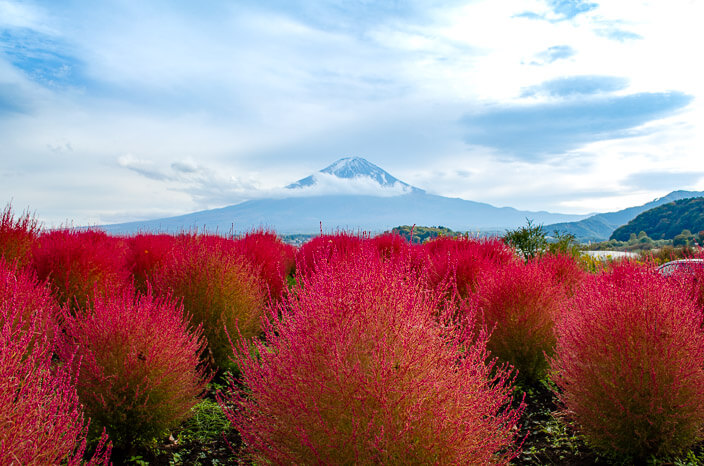 Fuji Oishi Hana Terrace
Next to Oishi Park, there is a complex named "Fuji Oishi Hana Terrace". It is a complex of cafés and stores selling Japanese goods. This is a recommended spot to take a break and enjoy the view of Mt. Fuji.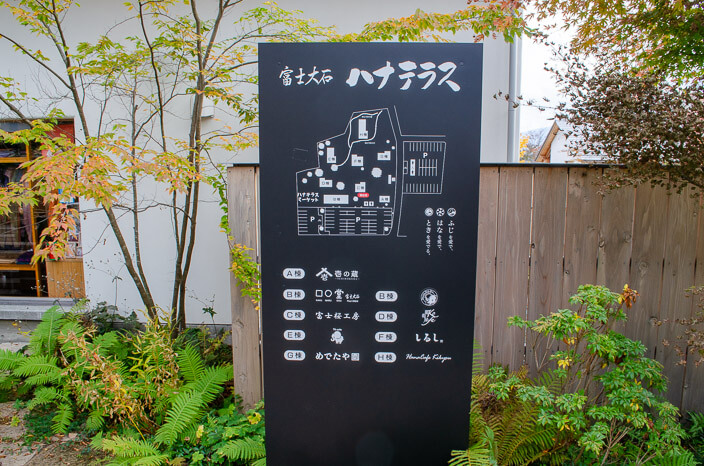 BRAND NEW DAY COFFEE:A café and pizzeria with a magnificent view of Mt. Fuji from the terrace. The terrace seats are pet friendly and are often visited by locals.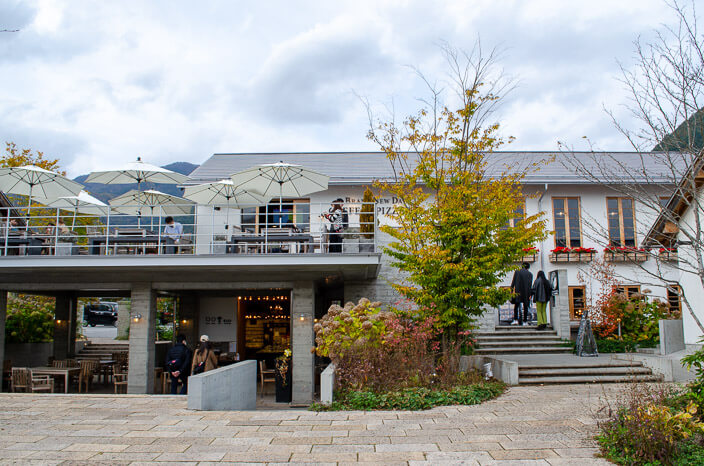 At the Budoya kofu Hanaterrace café, the parfait made with a lot of local Yamanashi fruits is very popular. I wanted to try it because it was so Instagrammable and looked delicious, but it was so popular that there was a long line and I gave up. So I went to another café, looking at the people eating parfaits on the terrace with a grudge.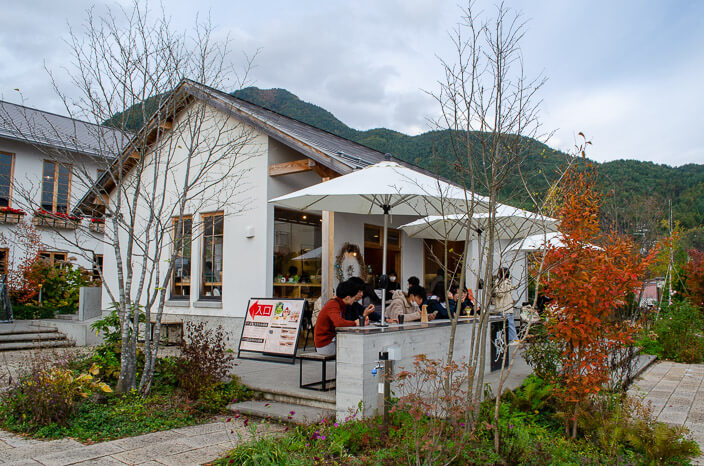 Then, I got to HanaCafé Kikyou. In addition to selling Shingen Mochi, a famous Yamanashi sweets, they also sell Shingen Mochi Soft Icecream, Brown sugar syrup and Kinako (soybean flour) sweets. I had the Shingen Mochi soft serve! I discovered that Shingen Mochi goes well with soft serve ice cream. I was so happy to eat delicious sweets in a gentle space filled with dried flowers.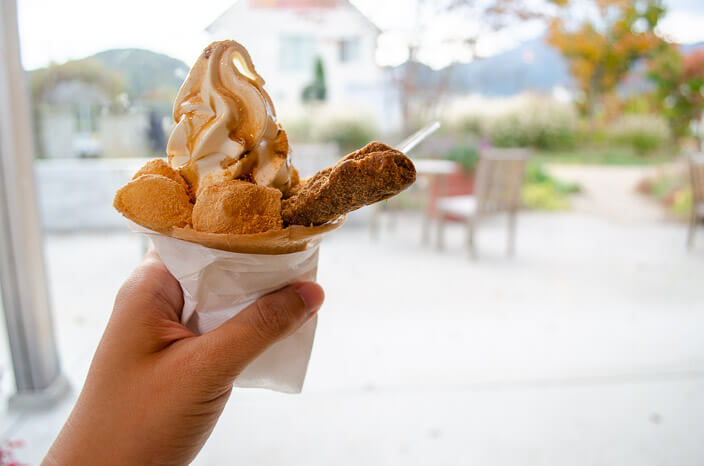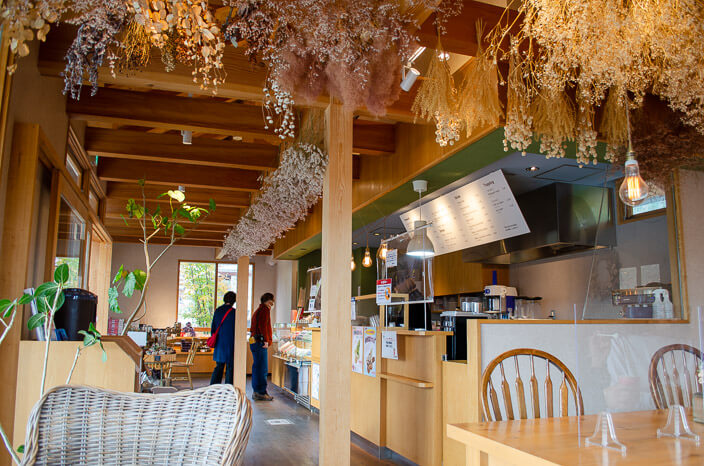 After taking a break, I visited some stores and wandered around at Shirushi, a store that mainly sells Inden, a traditional craft of Yamanashi, and Medetaya, which offers Japanese paper products. The goods at Medetaya were very cute and I bought a Goshugi-bukuro (congratulatory gift bag mainly for wedding gifts) and a small bag shaped like Mt. Fuji.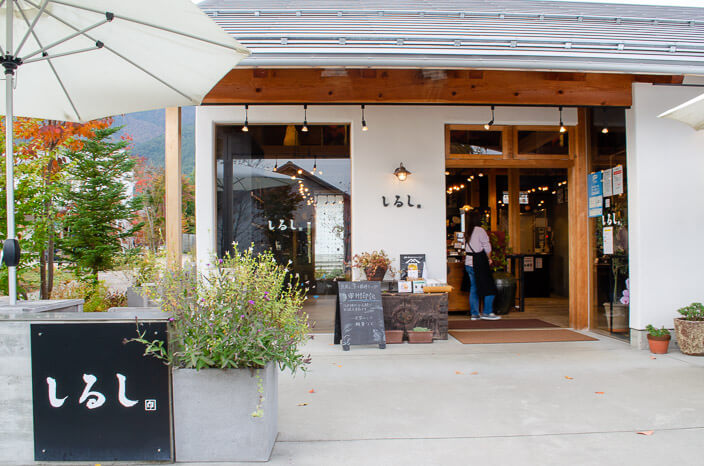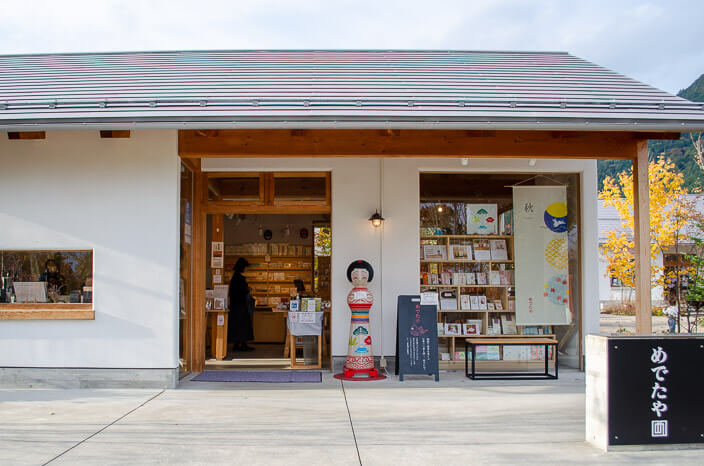 Why don't you visit Oishi Park and Fuji Oishi Hanaterrace, where you can touch and feel Lake Kawaguchi, Mt. Fuji, Yamanashi grommet and Traditional crafts?
Oishi Park
| | |
| --- | --- |
| Address | 2585 Oishi, Kawaguchiko-machi, Minamirusutsu-gun, YAMANASHI |
| TEL | 0555-76-8230 |
Fuji Oishi Hanaterrace
Previous Post

Next Post