【Hibiya】TexturA – A Restaurant to Enjoy Both Chinese and Spanish Food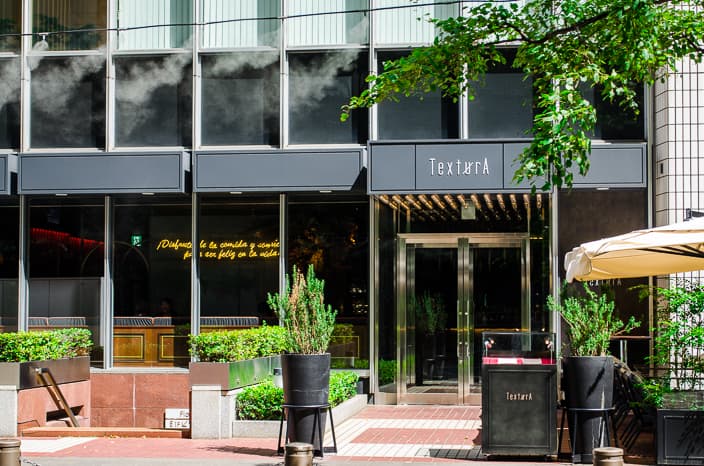 I went to a restaurant called "TexturA", which serves both Chinese and Spanish. The atmosphere and the taste was nice, so I would like to present it to you in today's blog post.
TexturA was opened in April 2019 at the back of The Peninsula Tokyo, this restaurant is a hybrid restaurant, serving both Chinese cuisine and Spanish cuisine.
Hirofumi Saito, the chef of "Tokyo Chinese Ichirin" and "Ichirin Hanare", two famous Chinese restaurant in Japan, produces TexturA.
Lunch Course
There are two distinct types of dining areas to choose from : HIGH CASUAL casual dining area , the casual dining and "HIGH END restaurant area".
I chose "HIGH END restaurant area" and had the recommended Lunch course (JPY 5,000).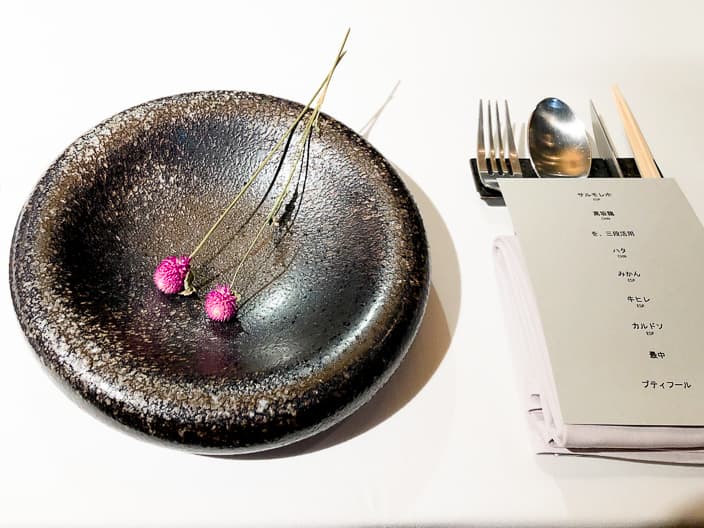 salmorejo / Spanish
Starting with Spanish cold soup, salmorejo. It was my first time having salmorejo and I found it so delicious.
Since I love scallop, I was really happy that it was used in this dish.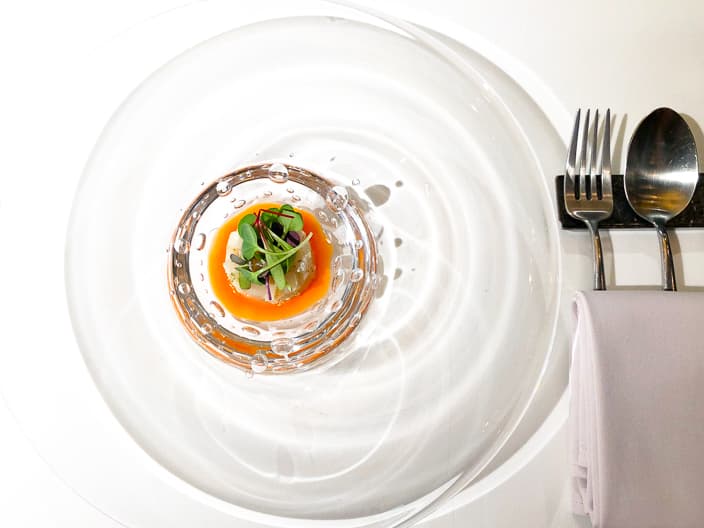 Notice the beautiful tableware, that projects shadows on the table and really highlights the food served…
Takasaka chicken / Chinese
Then, Chinese turn had come. This menu uses a brand chicken called Takasaka chicken. It was very interesting that one single dish was used several times and changed flavor & look with every times.
First, we had as chicken in a very spicy sauce (Yodaredori) with chili and sesame seeds.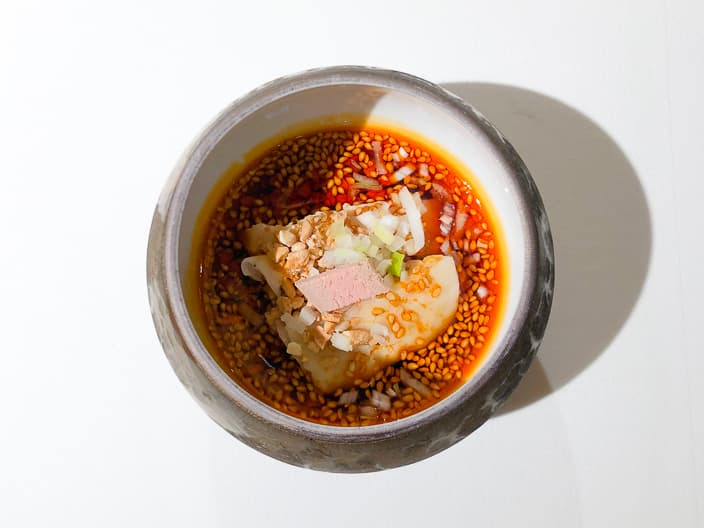 Then, the sauce of Yodaredori was used as a seasoning for a dumpling.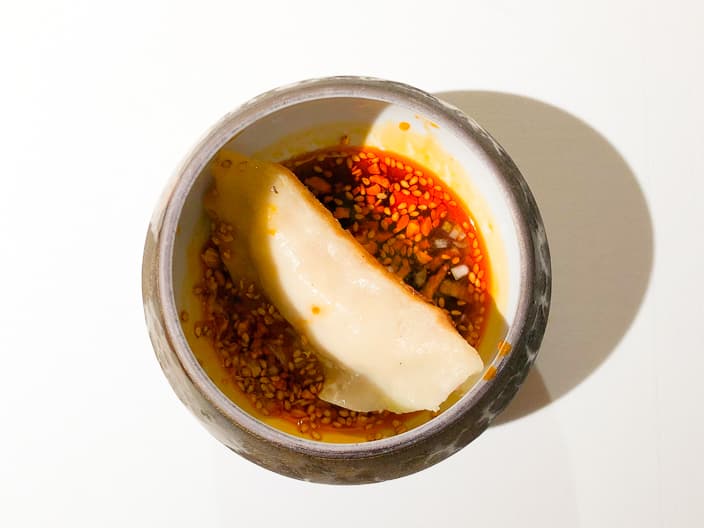 Next, with noodles.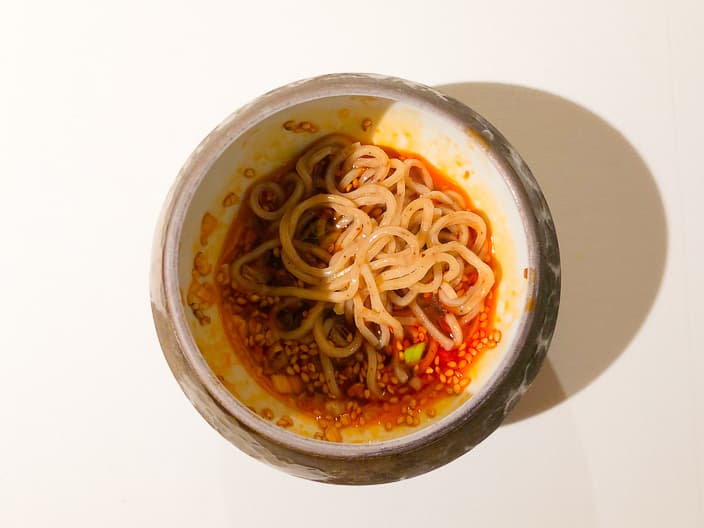 Lastly, the waiter poured soy milk and made a brand-new soup, completely different from the initial spicy broth.
Because soy milk was added, it became very mild and creamy. It was easy to drink!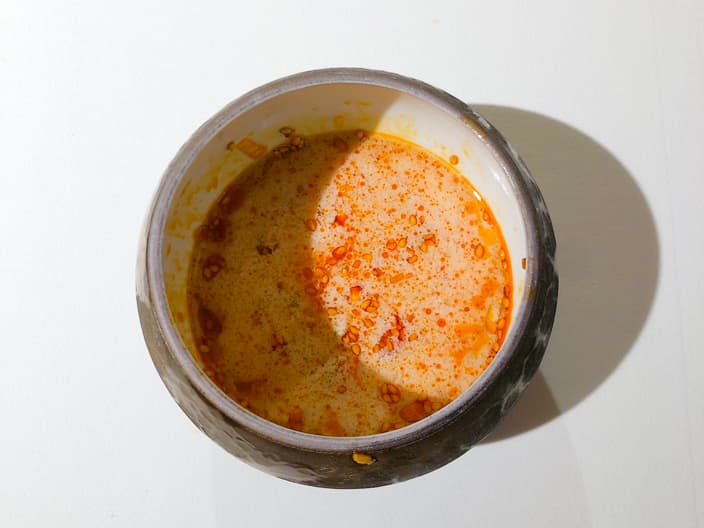 At "Ichirin Hanare" and "HIGH CASUAL casual dining area", you can eat Yodaredori but the soy milk soup is served only at "HIGH END restaurant area".
Grouper / Chinese
Needless to say too much about this grouper fish, the texture, cooking and the accompanying sauce were excellent.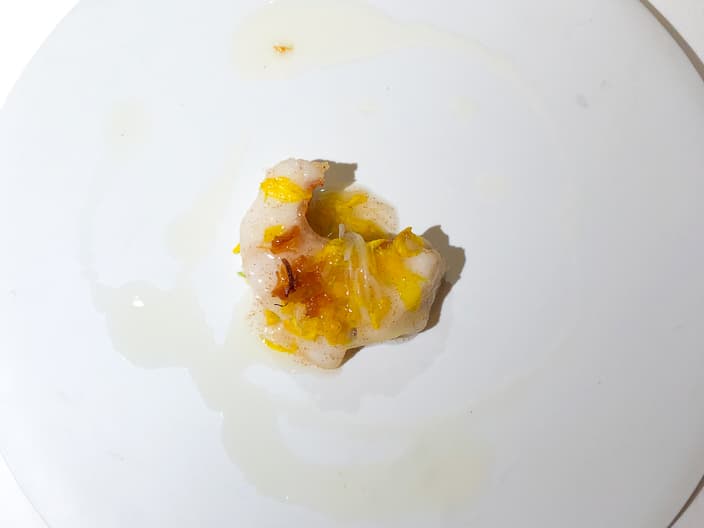 Mandarin orange / Spanish
Mandarin orange juice for refreshing and cleanse your palate.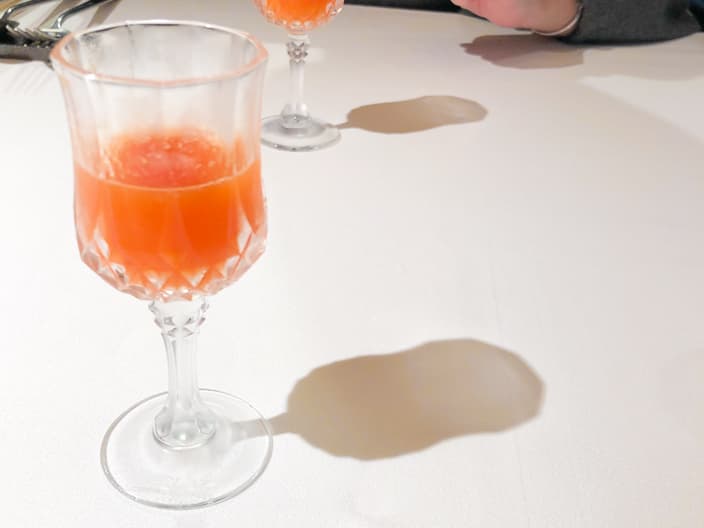 Beef tenderloin steak / Spanish
Beef tenderloin steak. It was soft and fluffy. There were balsamic sauce, boiled soy sauce and salt, but I personally like soy sauce sauce the most!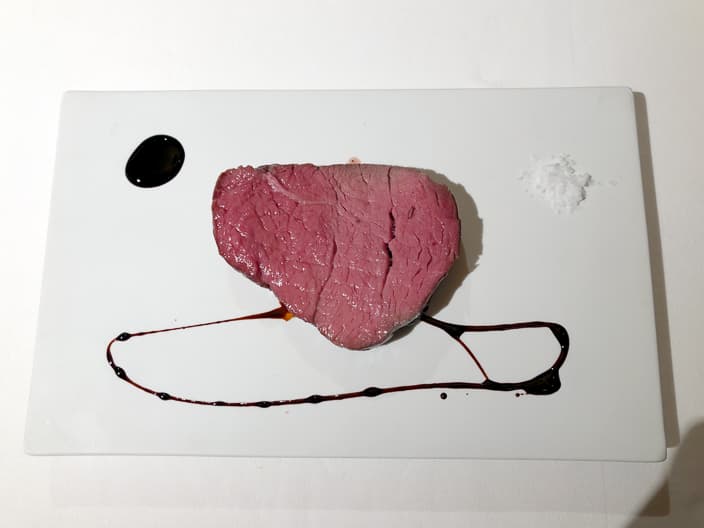 Very artistic, don't you think?
Arroz Caldoso / Spanish
Sorry, I forgot to take a picture… but trust me, it was also delicious!
Monaka (gelato-filled wafers)
With a gelato made from Shaoxing wine.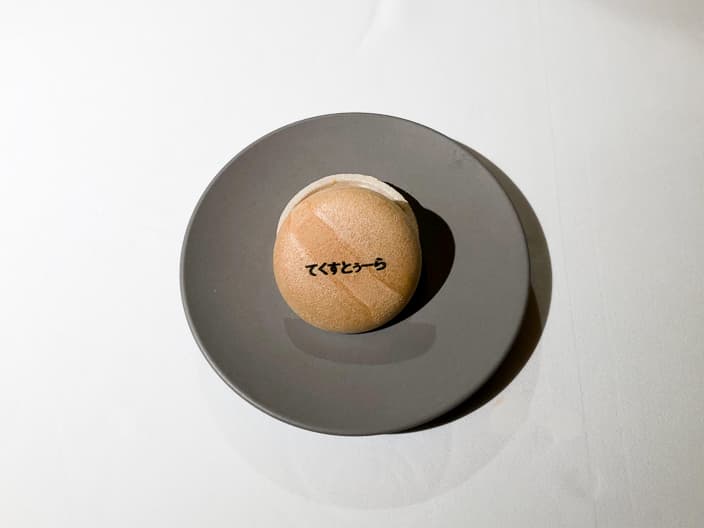 Petits fours
Assorted desserts.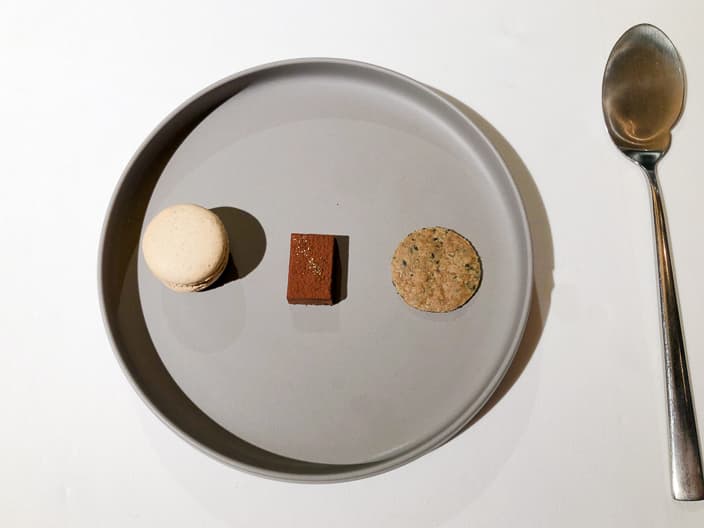 Special edition: Paella
Paella, a Spanish specialty, is not actually on the course menu. However, they served the paella that was made that day! It's called "happiness sharing".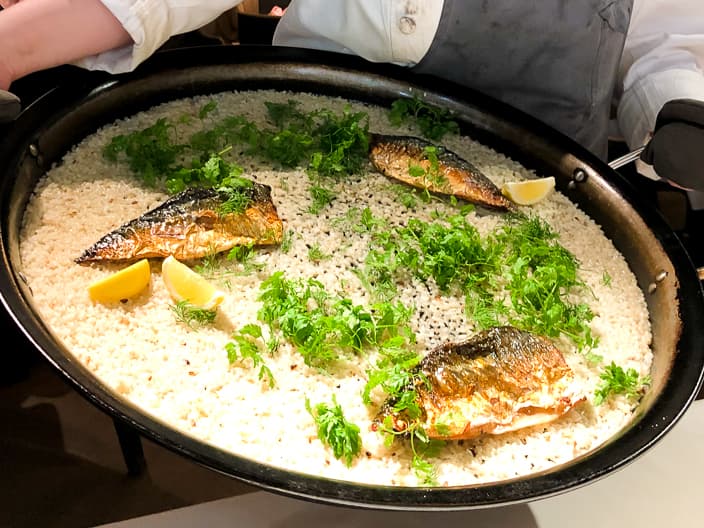 The staff came to show me, "How about paella?". Mackerel paella!
---
I went back later for the lunch course! At that time, I thought the food was more Chinese, but it was still delicious.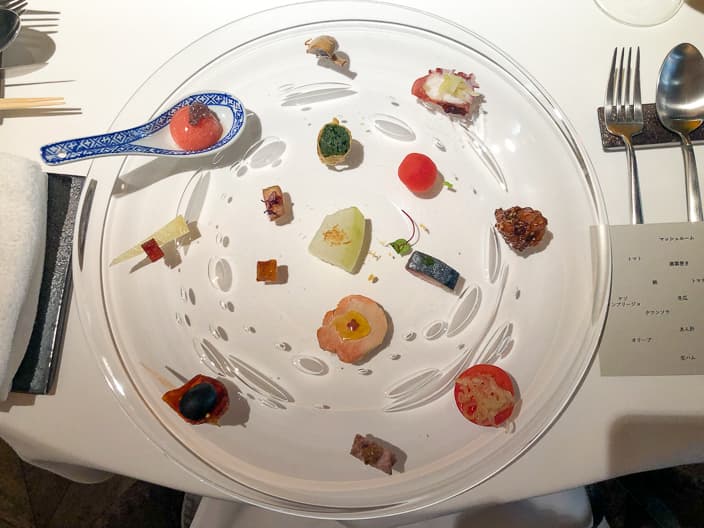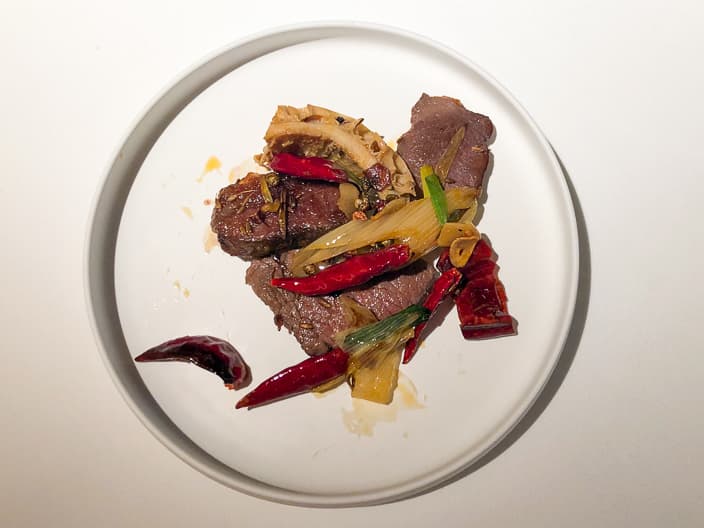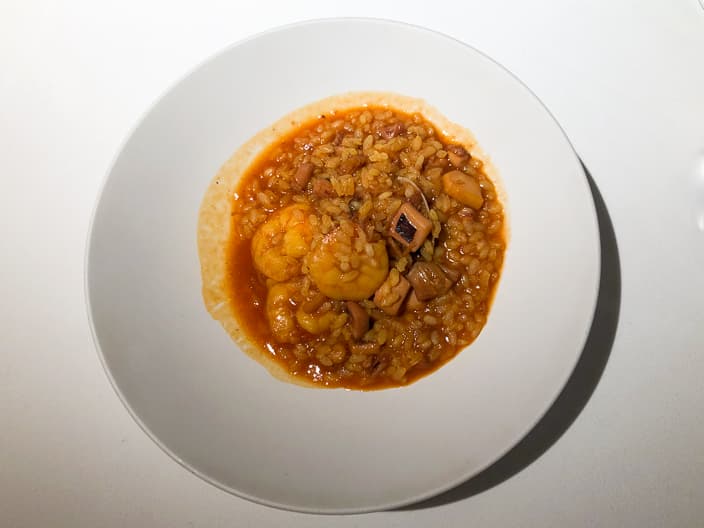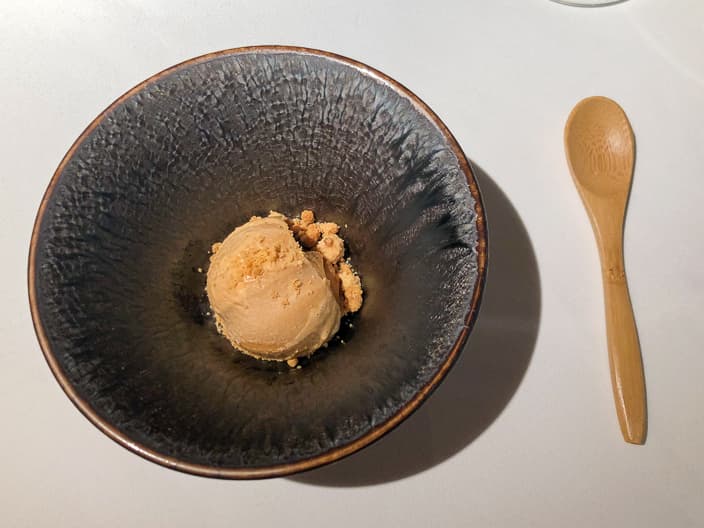 Summary
TexturA is a nice restaurant – delicious and good location. As you can see from the contents of the lunch course, it is very cost-effective. I was really full with the 5,000 yen course!
For those who want to eat properly, go to "HIGH END restaurant area", and for those who want to eat casually, go to "HIGH CASUAL casual dining area". By the way, "HIGH CASUAL casual dining area" is "walk-in"and a la carte, so you can choose Chinese or Spanish by yourself, depending on your mood at that time. "HIGH END restaurant area" is Course Menu and Reservation is required.
The restaurant is located near Hibiya subway station and in a walking distance from Ginza (actually, just behing The Peninsula Tokyo!) so why don't you have a lunch break among Ginza strolling?

TexturA
Address
1F Yurakucho Denk Bldg., 1-7-1 Yurakucho, Chiyoda-ku, TOKYO
TEL
03-6259-1144
Open Hour
< HIGH END restaurant area >
【Lunch】12:00 – 15:00 (LAST IN 12:30)
【Dinner】17:30 – 23:00 (LAST IN 20:30)

< HIGH CASUAL casual dining area >
【Lunch】11:00 – 14:30 (L.O. 14:00)
【Cafe】14:00 – 17:00 (L.O. 16:00)
【Dinner】17:00 – 23:00 (L.O. 22:00)
* Saturday, Sunday, and public holidays are from 11:00 to 23:00 (L.O. 22:00) The à la carte menu is offered.
Close
None
Website
https://whaves.co.jp/textura/
Previous Post

Next Post