【Nasu】N's Yard – a chance to enjoy unpublished work of Yoshitomo Nara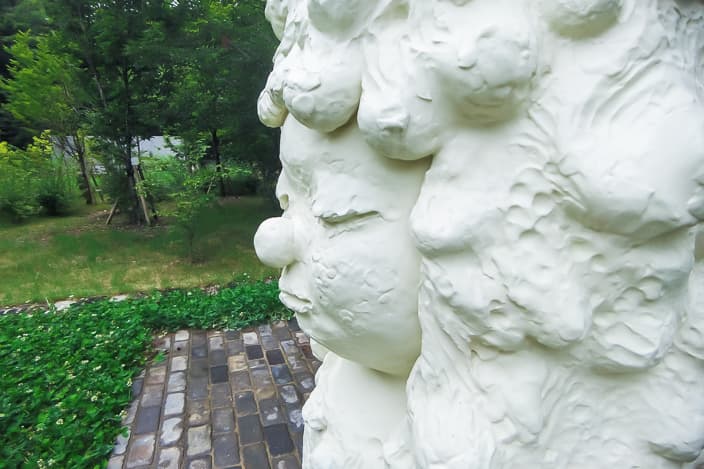 I visited Yoshitomo Nara's private museum at the foot of the Nasu Mountains, in Tochigi Prefecture (about 20 minutes from Seiji Fujishiro's museum).
Being in the woods, it felt in harmony with nature and entering Yoshitomo Nara's world while listening to the birdsong, was such a precious moment.
About Seiji Fujishiro Museum, please read this
About Yoshitomo Nara
A painter, sculptor and drawing artist born in Aomori Prefecture in 1959, Yoshitomo Nara has won acclaim not only in Japan but around the world. In 2010, he won the New York International Center Award for foreigners who have contributed to American culture and his works are exhibited at the Museum of Modern Art in New York (MoMA).
Nara's trademark motif is often that of children and dogs whose eyes are oversized. Their expressions range from peaceful & meditative to grumpy or even outright angry. Once you have seen them, it's impossible to forget them!
About N's Yard
Opened in 2018, N's Yard is a private museum born from Yoshitomo Nara's desire to "create a place in Japan where people can see these works more closely". It features unreleased artworks and collection works by Yoshitomo Nara.
There is also a cafe that offers light meals, drinks and desserts using carefully selected ingredients, and a shop that sells original goods.
Don't miss the architecture that focuses on Nasu
The gate looks cool, doesn't it? I can feel the building was made with love for Nasu and not only the gate itself but also the museum make great use of the Ashino stone, mined in the suburbs of Nasu.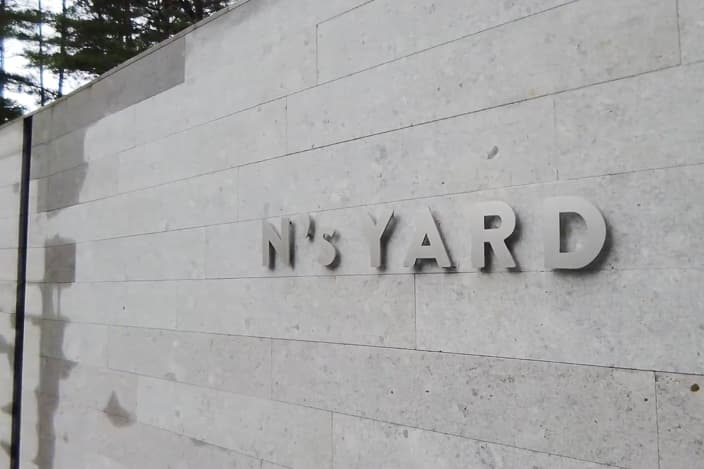 The landscape of wildflowers spreads over the wall of Ashino Stone and the exterior structure is designed so that you can enjoy vegetation and outdoor works that change with the four seasons while walking.
The interior of the museum incorporates many materials native from the Nasu area, such as cypress and Otani stone from the site.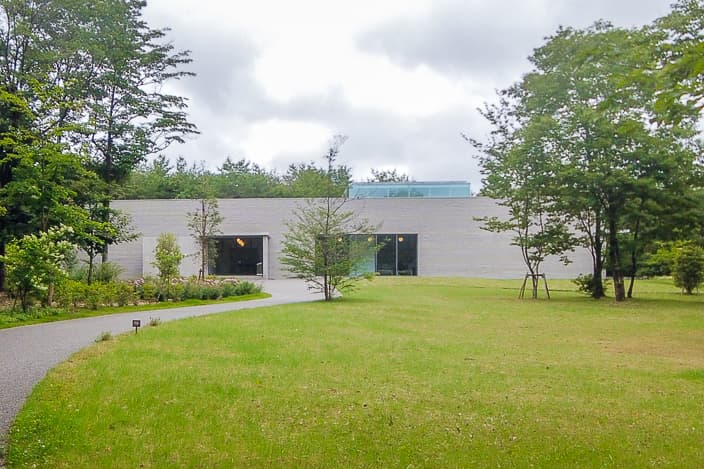 The contrast between the soft image of plants and the solid image of Ashinoishi was so wonderful that it was a comfortable approach even before entering the building. Since it's standing in the forest, I could hear many birds chirping. A relaxing time for me who usually spends my time in Tokyo.
Oya stone is a material that Frank Lloyd Wright, one of the world's leading modern architects, often used in his architecture in Japan.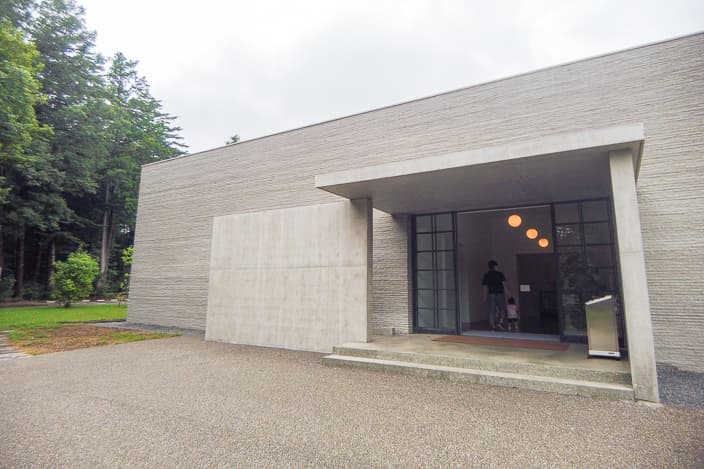 Let's feel as if we were in the studio of Yoshitomo Nara
When I entered the exhibition room, first of all, Nara Yoshitomo's record collections were on display. "Oh, I can imagine he makes his works while listening to these records in his atelier. I guess he is inspired by music." That kind of imagination is aroused.
By the way, you can take photos inside the building except some places. (Videos are prohibited)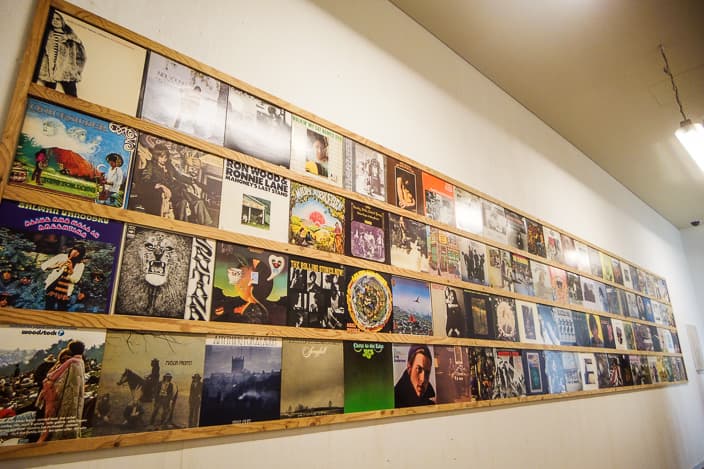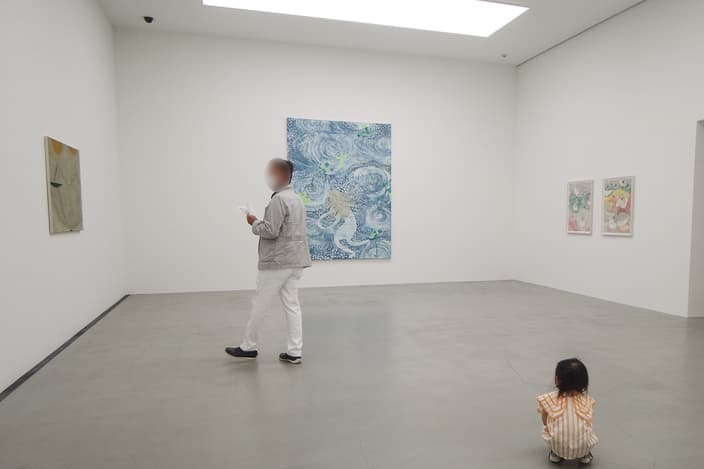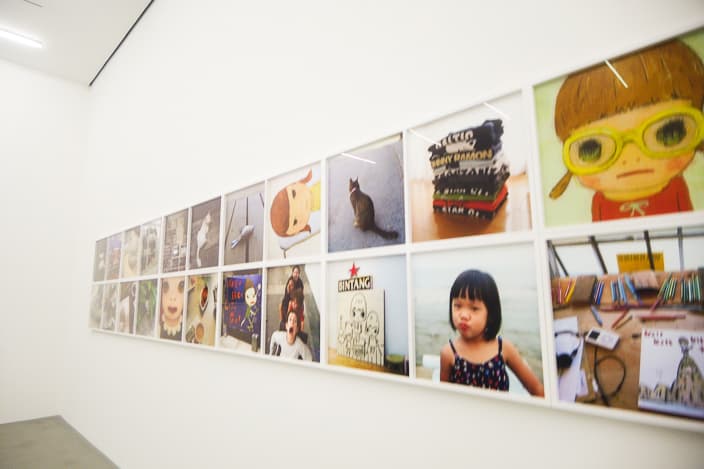 Some of them were painted on cardboard. I was wondering if he exhibits something that he had scribbled in his atelier. I'm not an avid art fan, but I felt happy because I thought I could see inside his brain.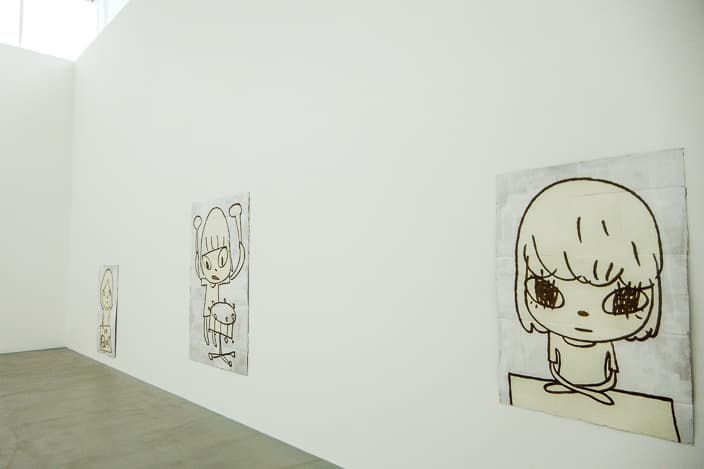 "Girly Mountains (2011)"
I found this particular painting to be very cute and a nice combination with the crafts made on the land of Nasu, exhibited on the table below the artwork.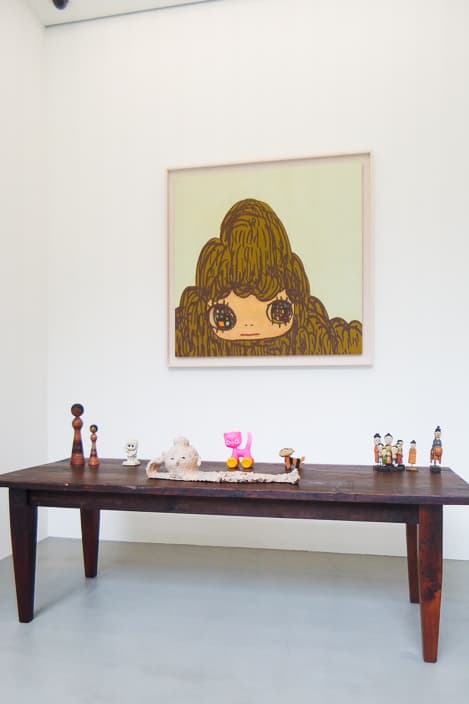 We walked on the sidewalk and set out for a garden walk in the expansive yard that also houses several artworks, as well as many species of plants and trees, including several kinds of Cherry Blossom. In order to visit the yard, you need to pay the admission fee for the museum.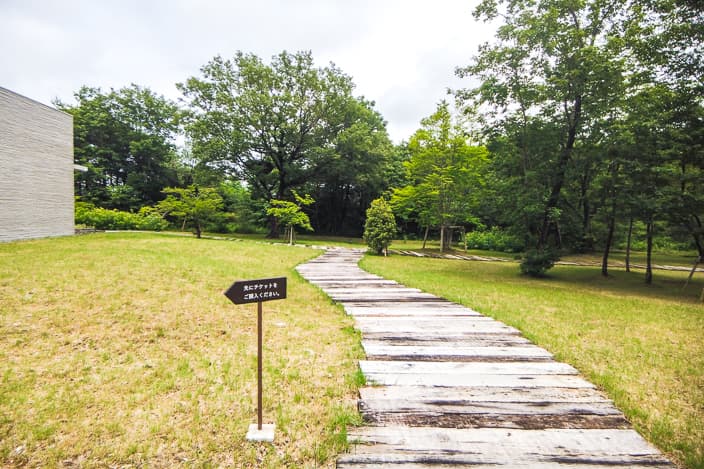 "Miss Forest / Thinker (2016)"
It is a large bronze sculpture of the same type and material as the one exhibited at "Hakkakudo" in the Aomori Museum of Art, but this one is slightly smaller. I want to go there someday to compare the size.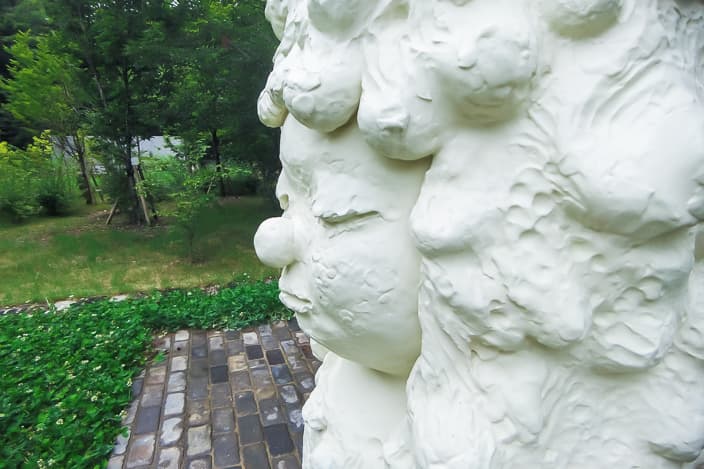 It is located far from Tokyo, but if you are a fan of Yoshitomo Nara, it is worth a visit even from far away. Basically, the content of the exhibition changes once a year, but there are limited times when newly completed works are displayed! If you come across such a scene… must be impressed!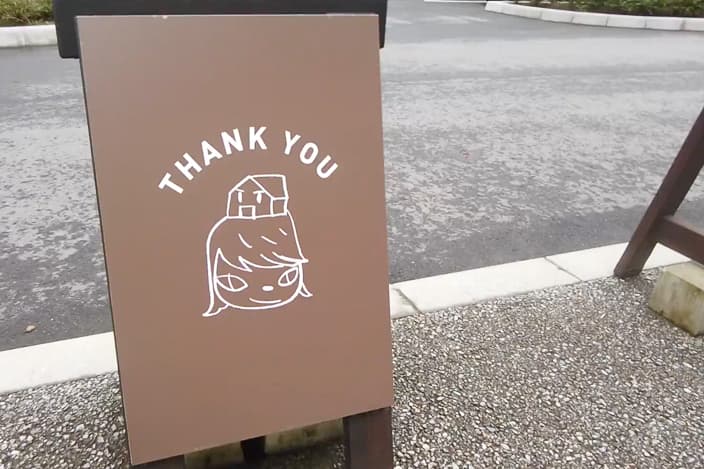 N's Yard
Address
28-3 Aoki, Nasushiobara-shi, TOCHIGI
TEL
0287-73-5711
Open Hour
10:00 – 17:00 (Last entry at 16:30)
Close
Tuesday, Wednesday
From mid-December until mid-March
Admission Fee
【Adult / University Student】1,500 yen
【High School Student】1,000 yen
【Elementary and Junior High School Student】500 yen
【Preschool Children】Free
Website
https://www.nsyard.com/en/
Previous Post