【Kyoto】THE HOTEL SEIRYU KYOTO KIYOMIZU – "Carving the future out of history"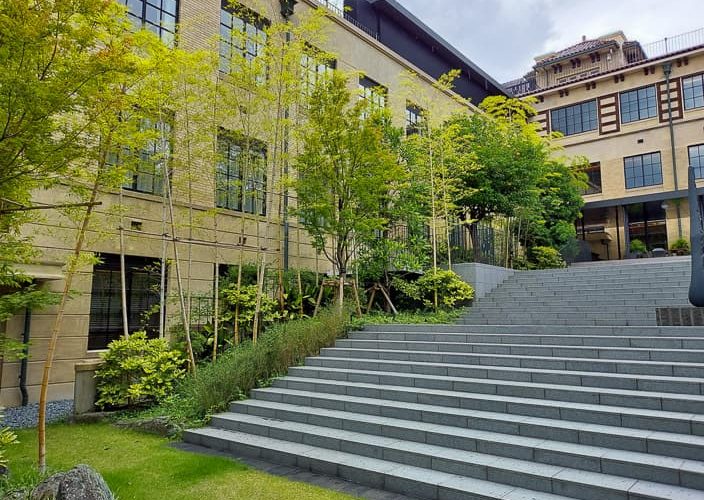 In older times, Elementary schools served, of course as an education center, but also as an important gathering spot for local authorities and the traditional communities. So when a school that has been in use for over 80 years closes down, it can either disappear forever, or become reborn with a new function…
For example, when an abandoned school property returns to life as a luxury hotel, it carries it's history to the future… This is the story of Hotel Seiryu Kyoto Kiyomizu – a reborn place for you to feel the warmth of the community.
History
Kiyomizu Elementary School opened in 1869 and was relocated in a new building in 1933, that has now become The Hotel Seiryu Kyoto Kiyomizu. At the time, construction trends for elementary schools in Japan were starting to forsake the traditional wooden buildings in favor of modern-looking reinforced concrete buildings.
Among these, Kiyomizu Elementary School was known for its unique location as well as its exterior and interior designs that blend newly adopted Western (Spanish) elements with local design and features of a Japanese elementary school.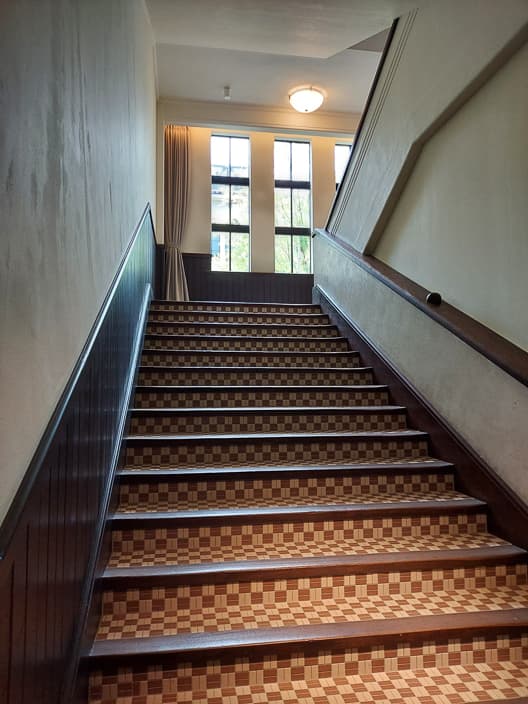 Such a beautiful and historically valued building needs to be preserved to next generation – this is how The Hotel Seiryu Kyoto Kiyomizu came to life : in 2020, after 140 years history as an Elementary School, the building has been reborn as a luxury hotel with the mission to inherit their history, culture and love.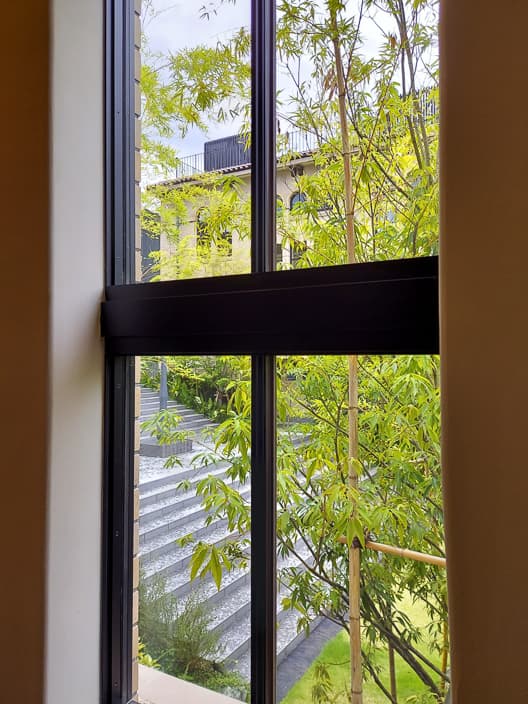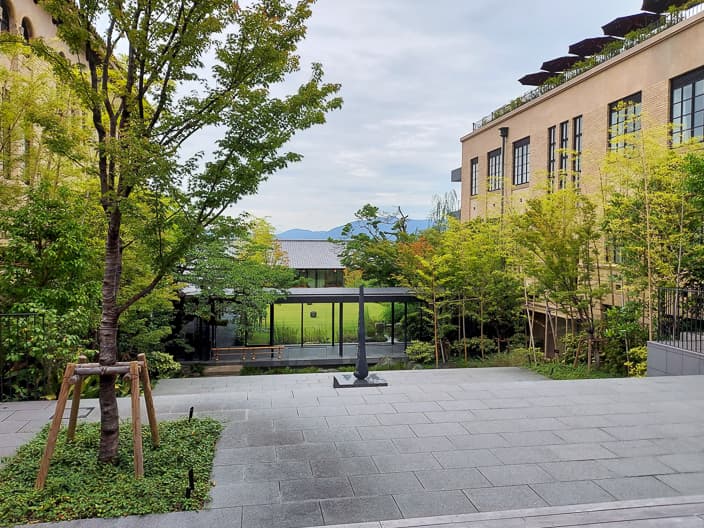 Facilities
The lobby of the hotel is a sober and light-toned, classic interior – it gives you warm welcome.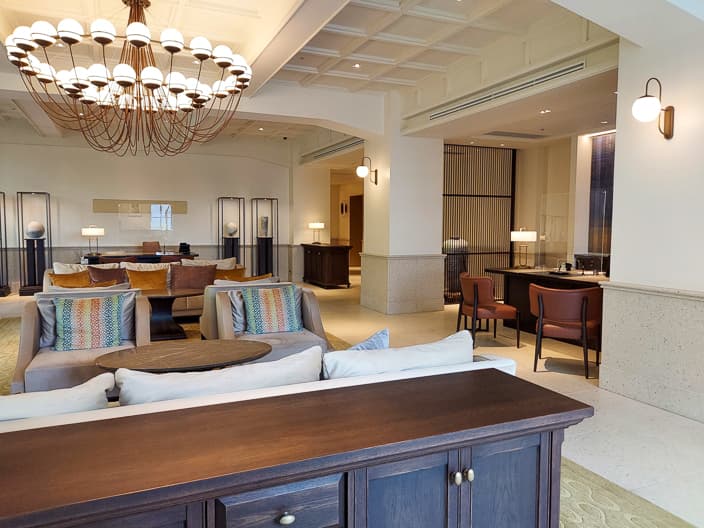 Behind the desk and in various areas of the hotel, you will find beautiful works of art. Most of them are works of artists related to Kyoto, and they evoke pleasant childhood memories.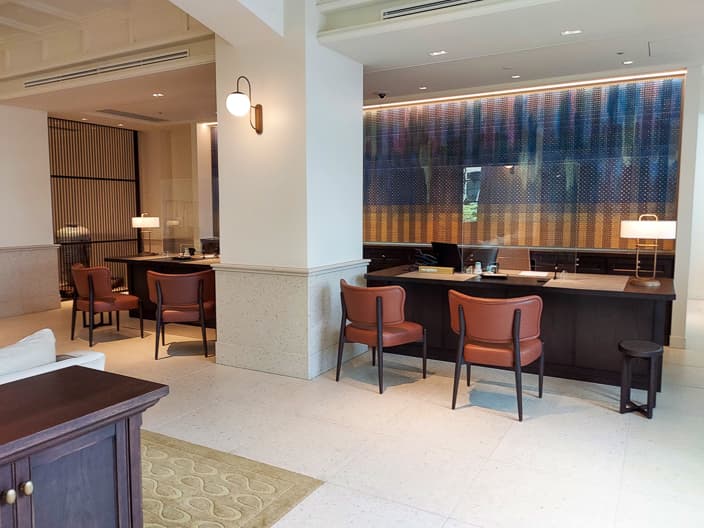 On the 2nd floor, used to be the auditorium, which is now a restaurant called "restaurant library the hotel seiryu" serving Breakfast as well as Japanese and Western dishes with ingredients from various parts of Kyoto.
There are over 1,100 books – something related to Kyoto, Food, Culinary and many for kids!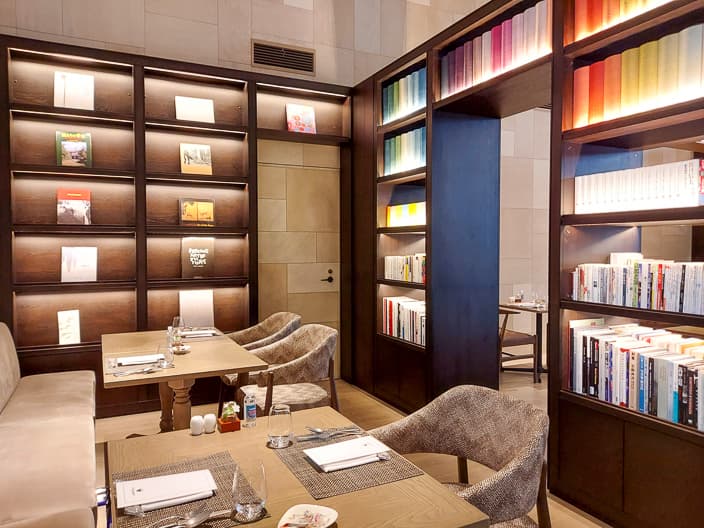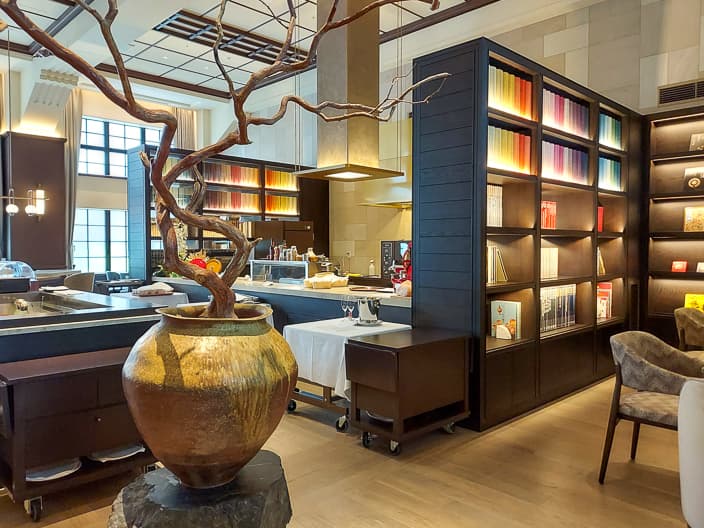 From the lobby, you can move to other side of the building by passing through a lush courtyard that originally was the school's playground.
There, you will find another Restaurant: "Benoit " that offers modern bistro cuisine incorporating seasonal flavors and ingredients and is supervised by Ducasse Paris.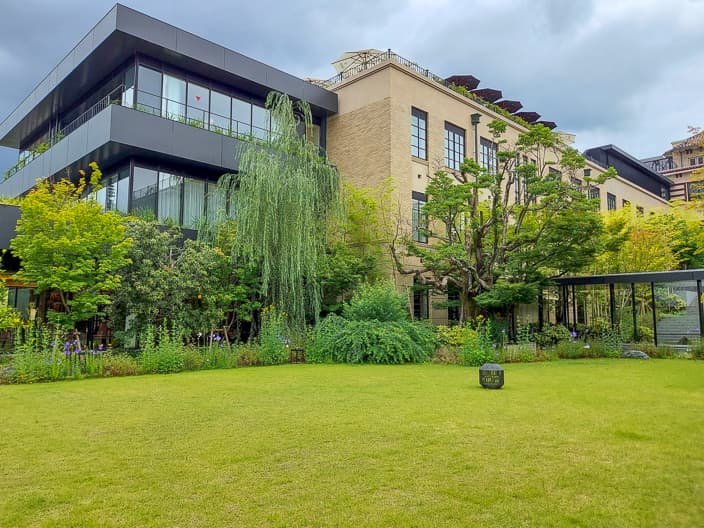 In the same building, there is also a dedicated lounge for staying guests, which you can use as your living-room and enjoy relaxing time by having drinks and snacks.
With big floor-to-ceiling windows, you can feel an open atmosphere… and enjoy the view of the famous Yasaka five-storied pagoda!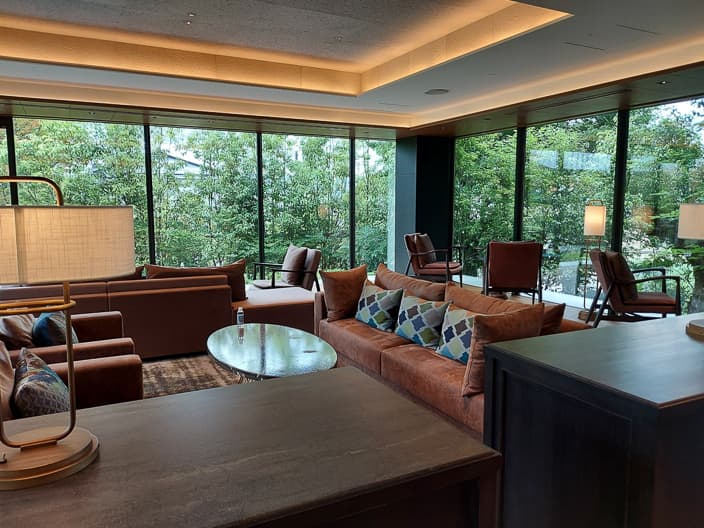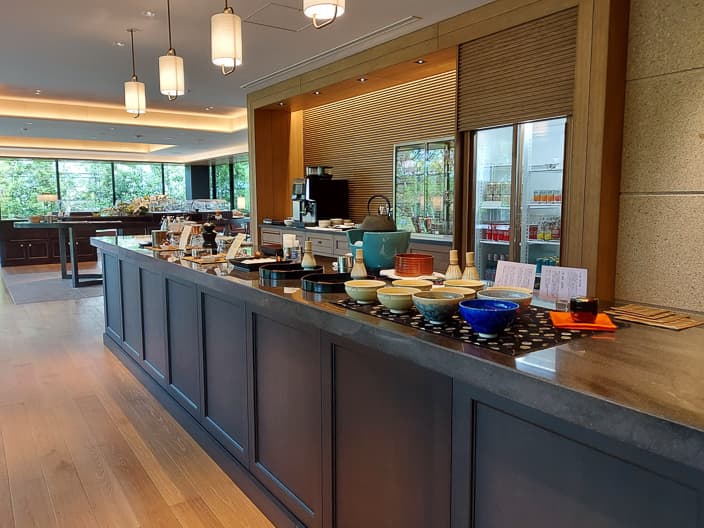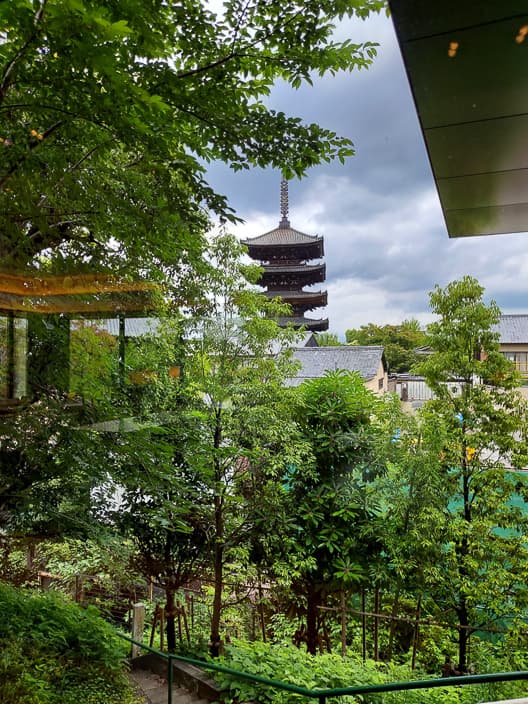 Finally, the K36 Bar is located on the 4th floor – there are two distinct spaces and one of them is a roof top terrace!
Guest Rooms
There are total 48 rooms under 9 different unique categories. All rooms keep something original, to remind the history of the building but in a very sophisticated and comforting manner.
The entry category room has 42 sqm, which is quite enough space to relax in a classical atmosphere.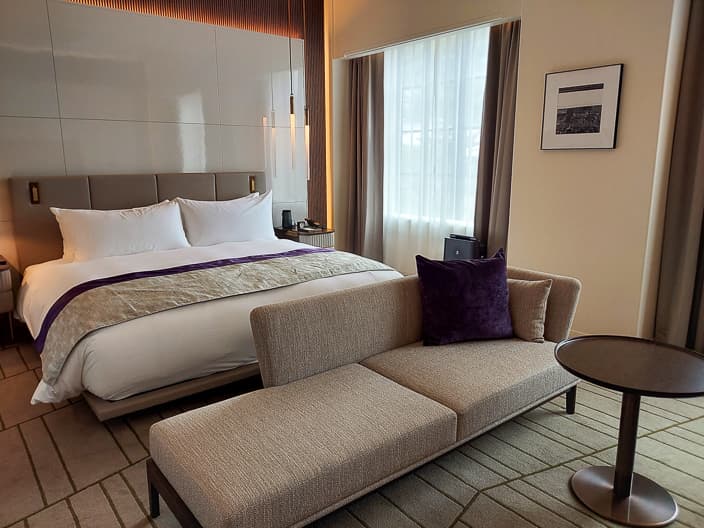 My personal recommendation is Premier TWIN Room with 60 sqm.
It has a very practical layout and nicely furnished Kyoto taste interior, so I am sure you won't want to leave the room!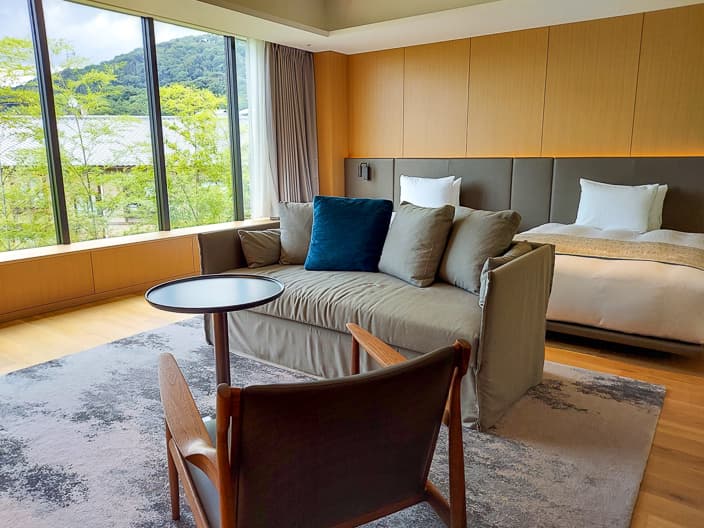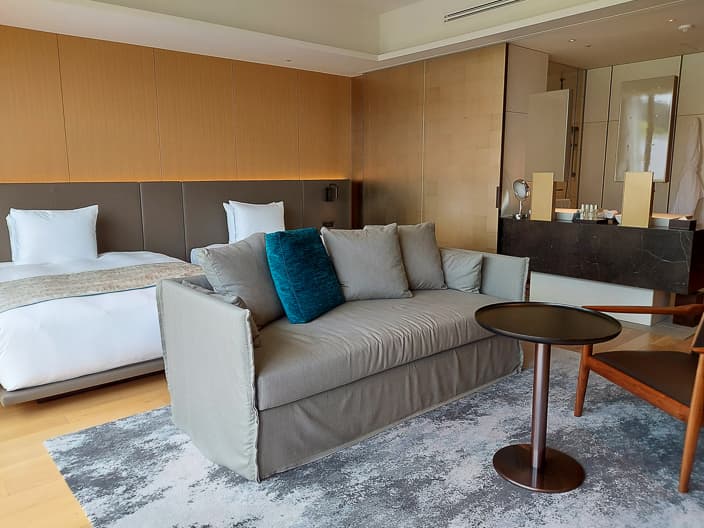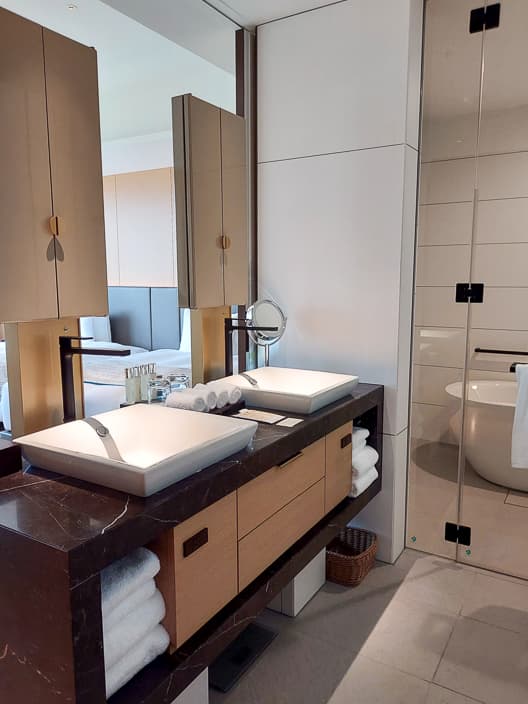 An Elementary school turned into a luxury hotel??? Until I actually visited there, I had a lot of question marks about this, as simply, it was too difficult to imagine how it could be.
But once I was there, I had a very comfortable time – maybe because the place was loved by people in the community for longest time or maybe it reminded me my happy memory of childhood or…
You can only know how it feels, once you actually go there!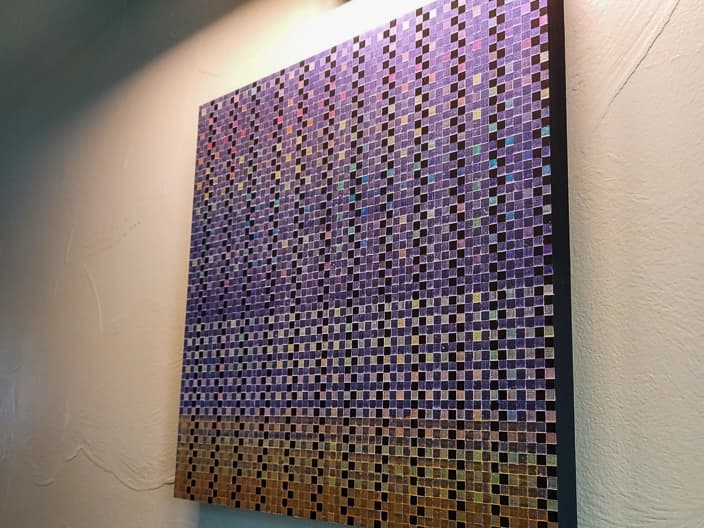 THE HOTEL SEIRYU KYOTO KIYOMIZU
Previous Post

Next Post