【Shizuoka】Fuji Speedway Hotel – Where Motor sports meets luxury hospitality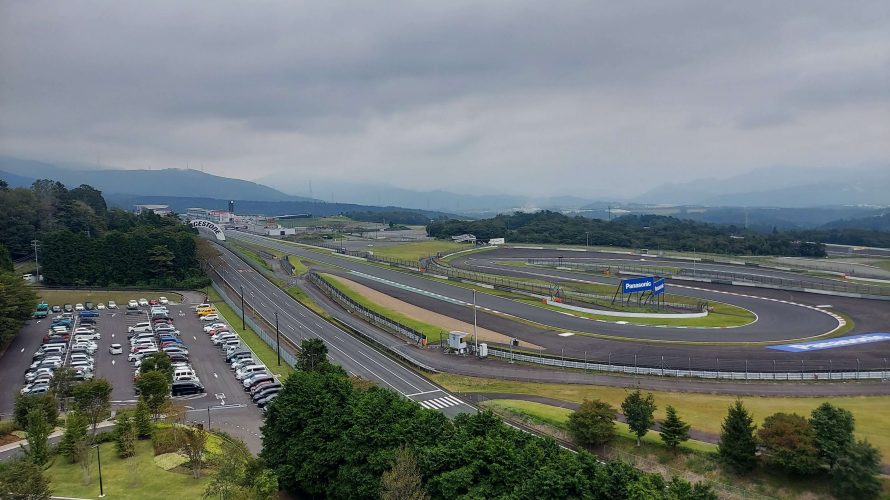 One of the iconic race circuits in Japan – Fuji Speedway. In October 2022, there is a new luxury hotel opened next to it named Fuji Speedway Hotel! This area is surrounded by tons of golf courses so let's check it out!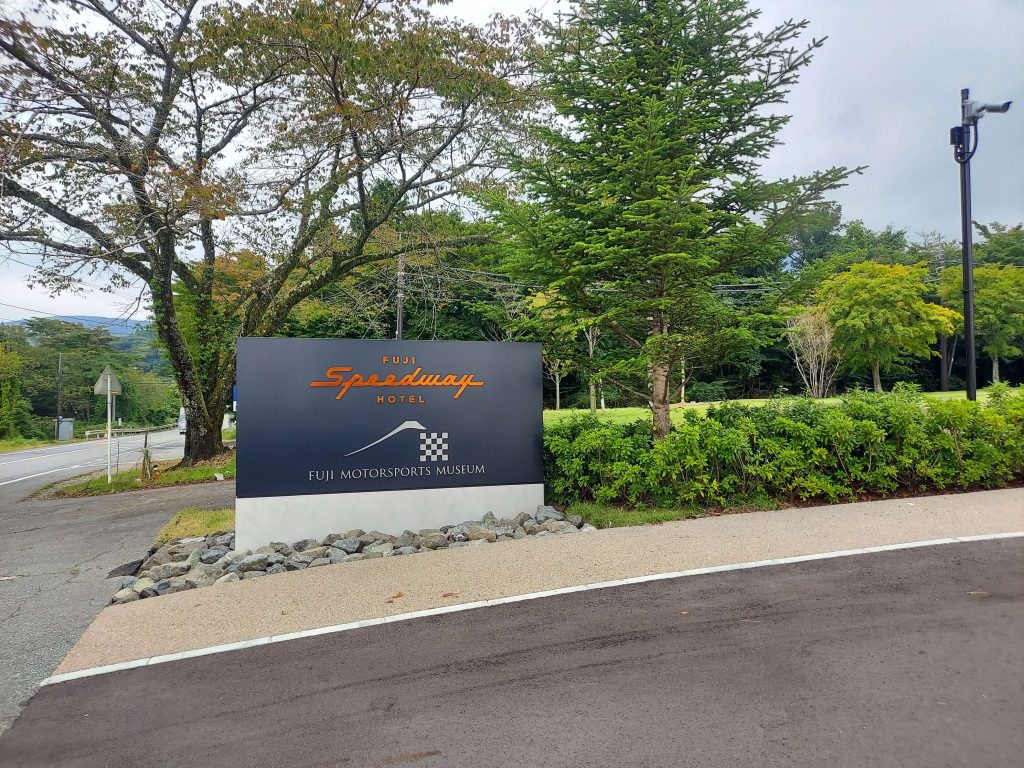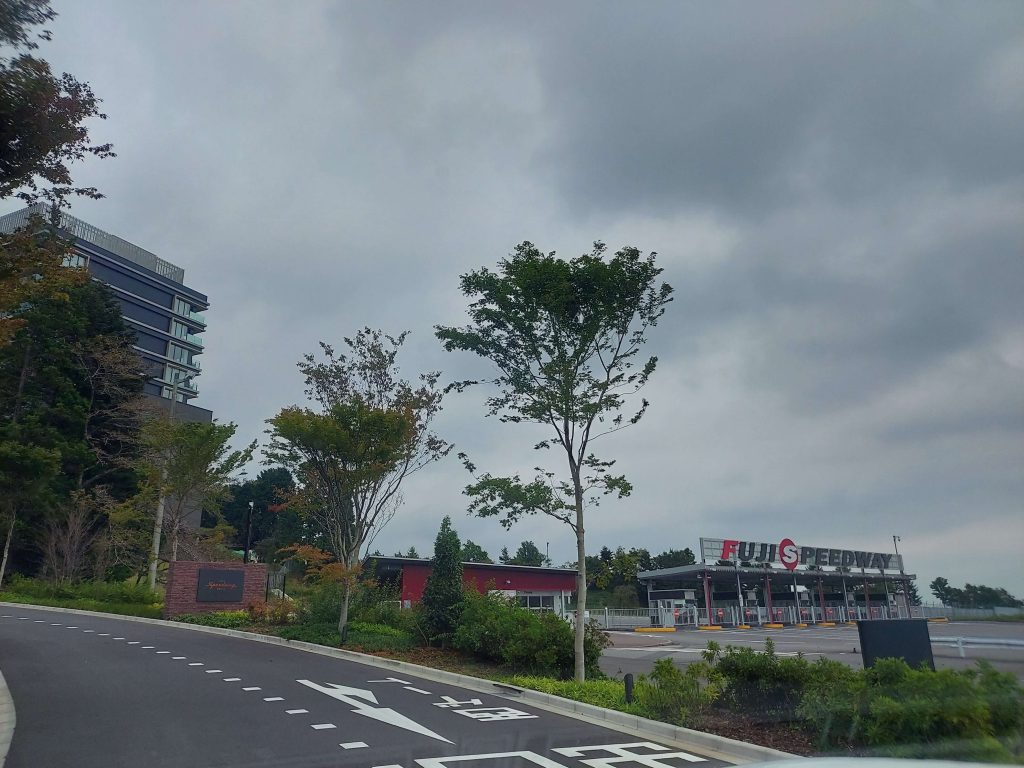 Fuji Speedway hotel is located next to Fuji Speed way – It takes around 20 minutes from Gotemba area and 45 minutes from Hakone so I should say it's great location for several activities. Fuji Speedway hotel is first hotel under "The Unbound Collection by Hyatt" – Fuji Speedway Hotel is a unique and unconventional hotel offering indulgent hospitality as well as a motorsports spirits.
Guest Room
They have total 120 rooms including 21 x Suite Room and 5 x Villa – all rooms come with either balcony or terrace.
Needless to say, the most recommendable rooms are facing Fuji Speedway – first, I checked Circuit View KING which has 43sqm / 462 sqft.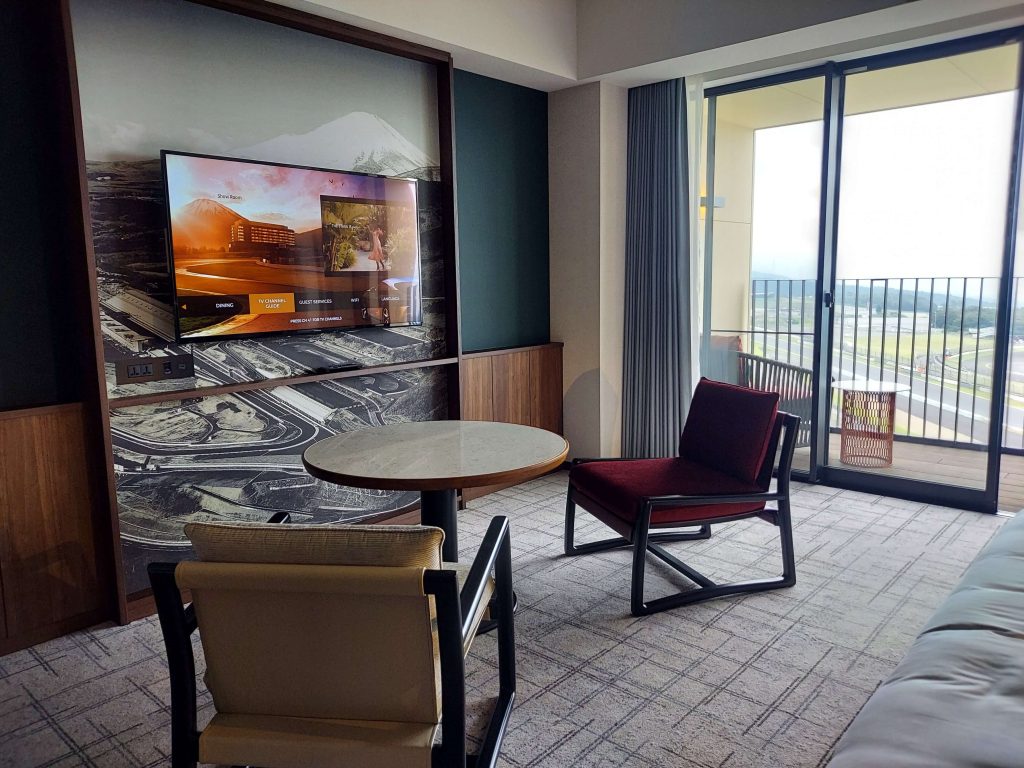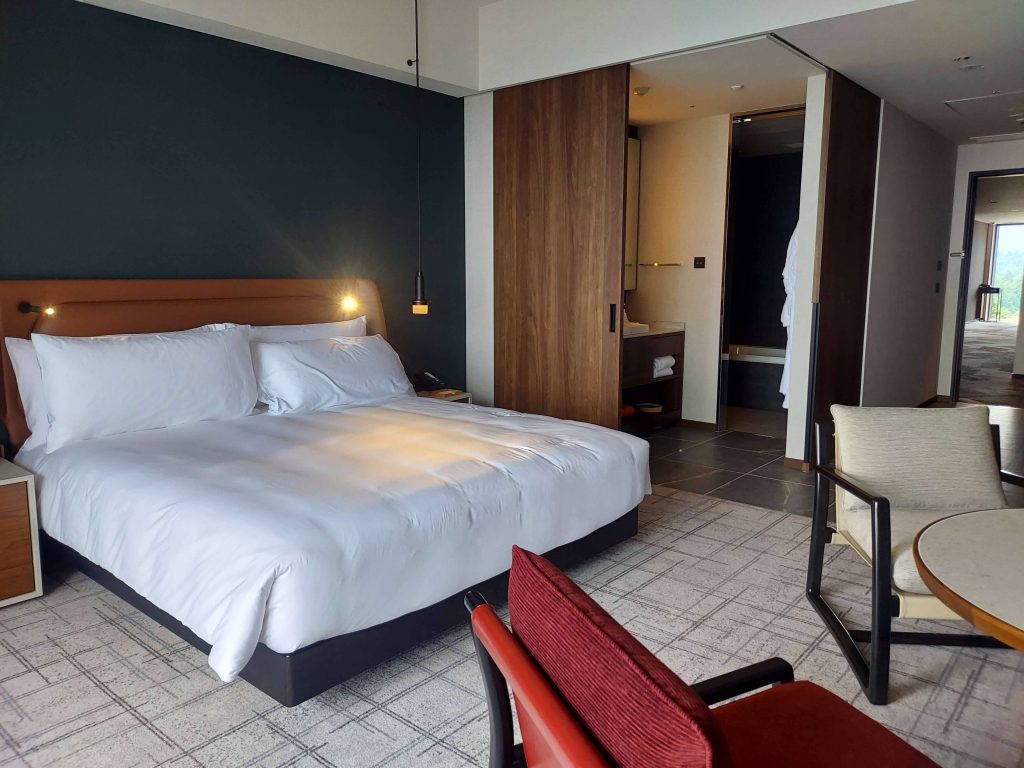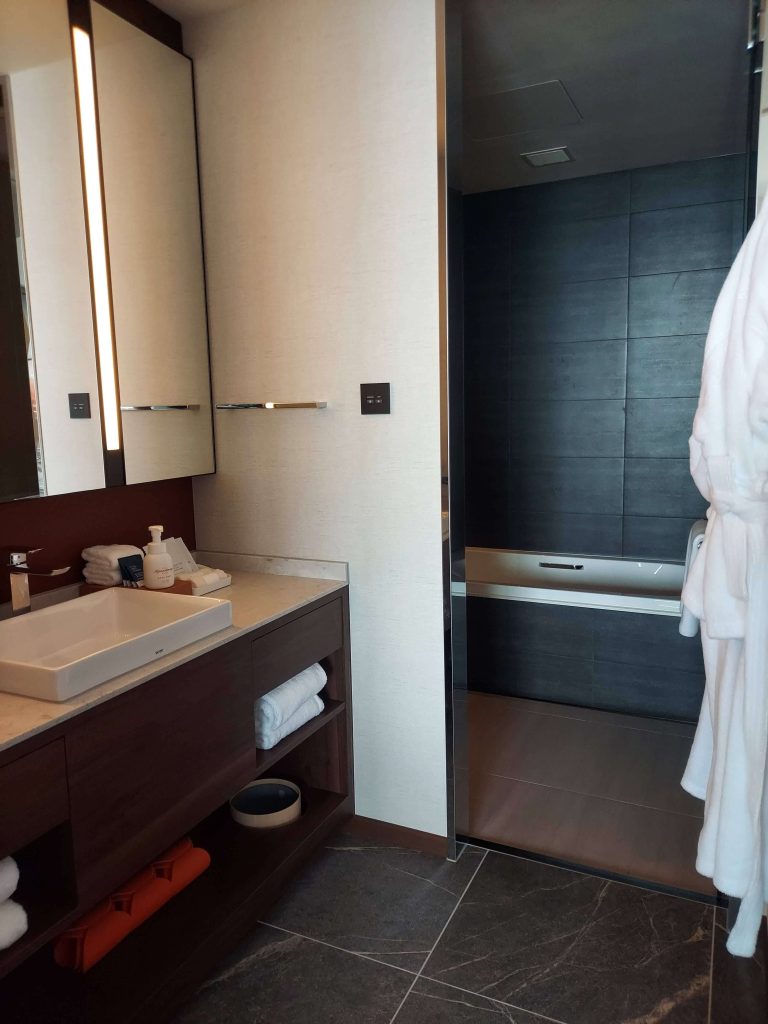 The room has square shape with very simple but practical features. And even in lower category room, there is a table and chair so obviously this room has been designed for someone who spends a lot of time within the room – resort property essence!
And… the view you get from your rom is this!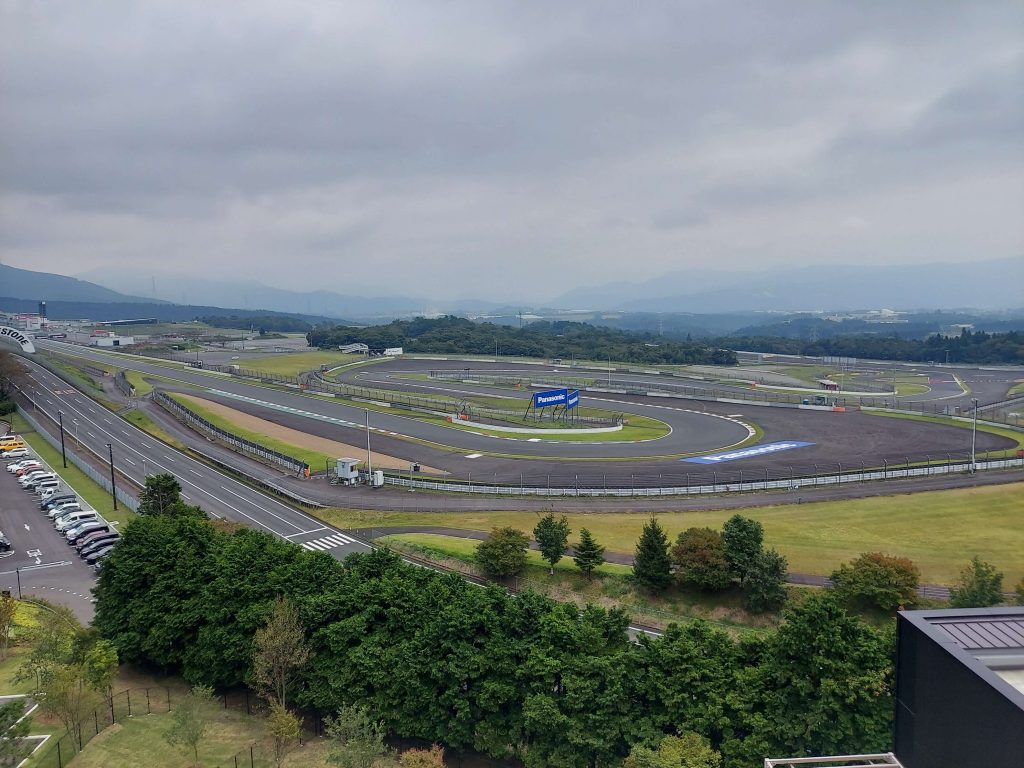 This is indeed the best "seat" to enjoy the rate and also atmosphere of Fuji Speedway!
If you want to enjoy same view but more luxurious manner, there is Circuit View GP Corner Suite Room. Here, you can get the view both from Bed Room and Living Room.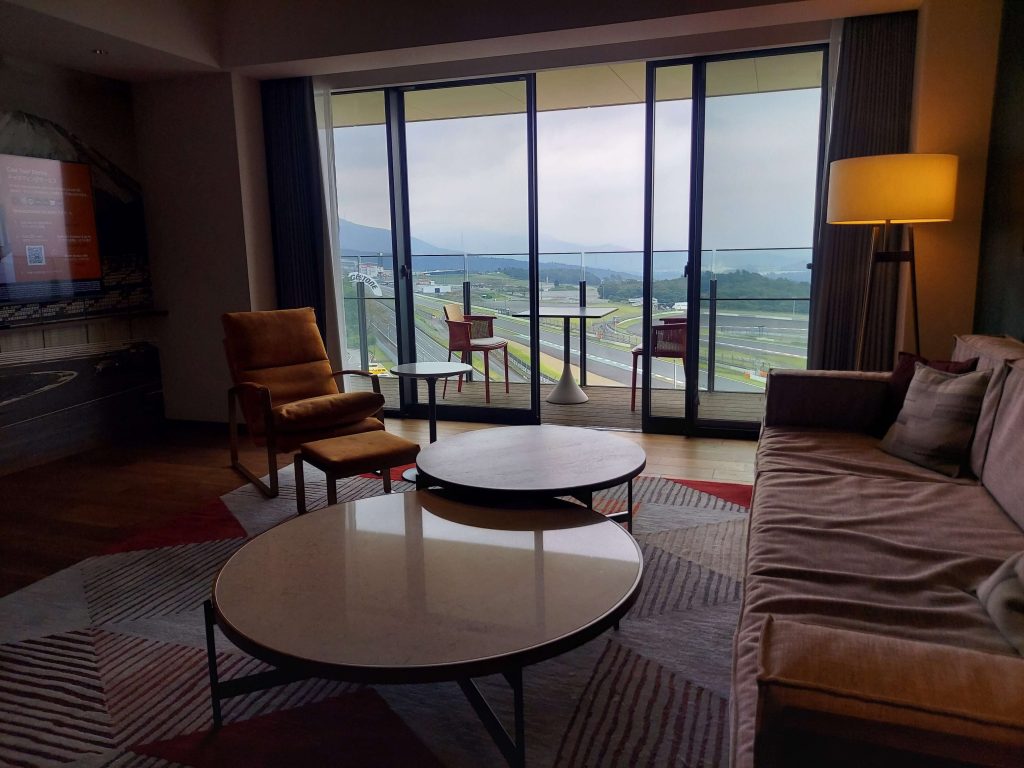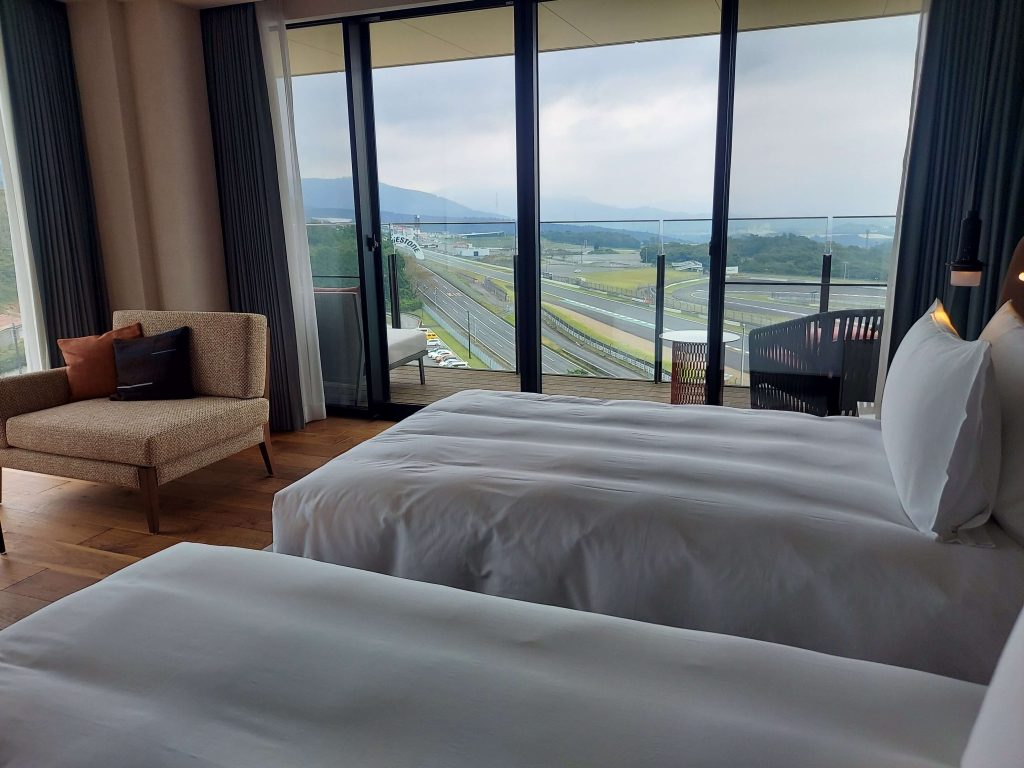 And you can find "mortar sports" taste in the room but very elegant manner – nice!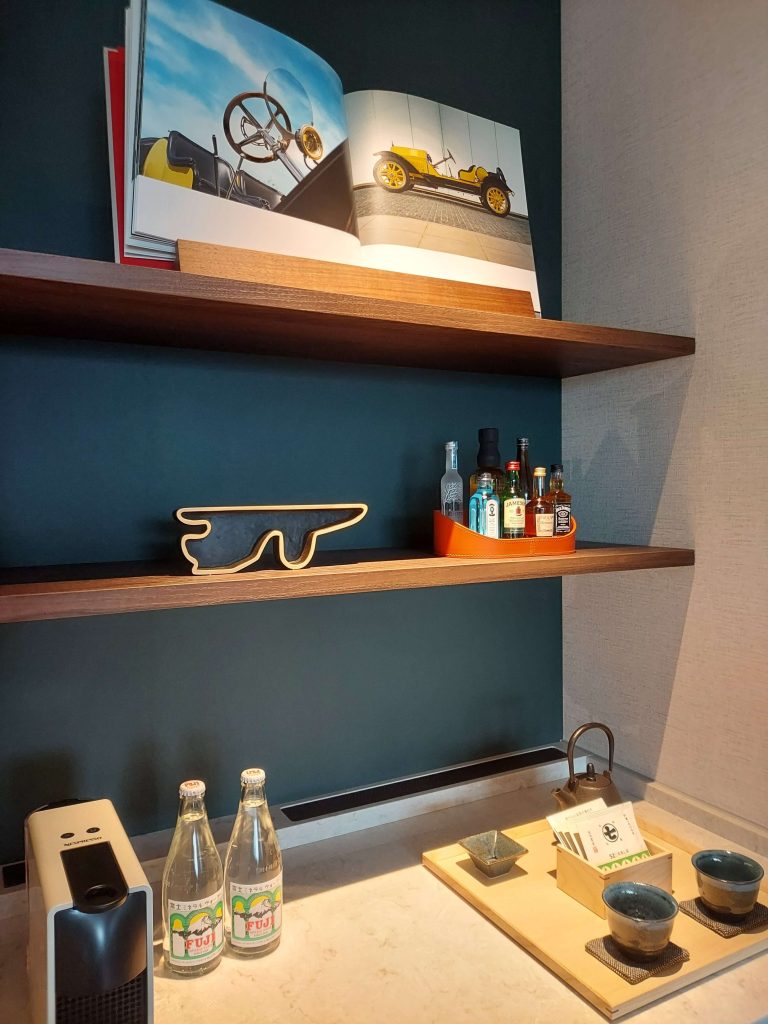 Restaurant & Bar
There are total 4 x Restaurants & Bar within the hotel so you can definitely enjoy several nights to stay there.
Just behind the Front Desk, there is a Lobby Lounge and also Italian and Japanese restaurants. Unfortunately the day I visited, the weather was not clear so could not see Mt. Fuji but apparently this is the BEST place!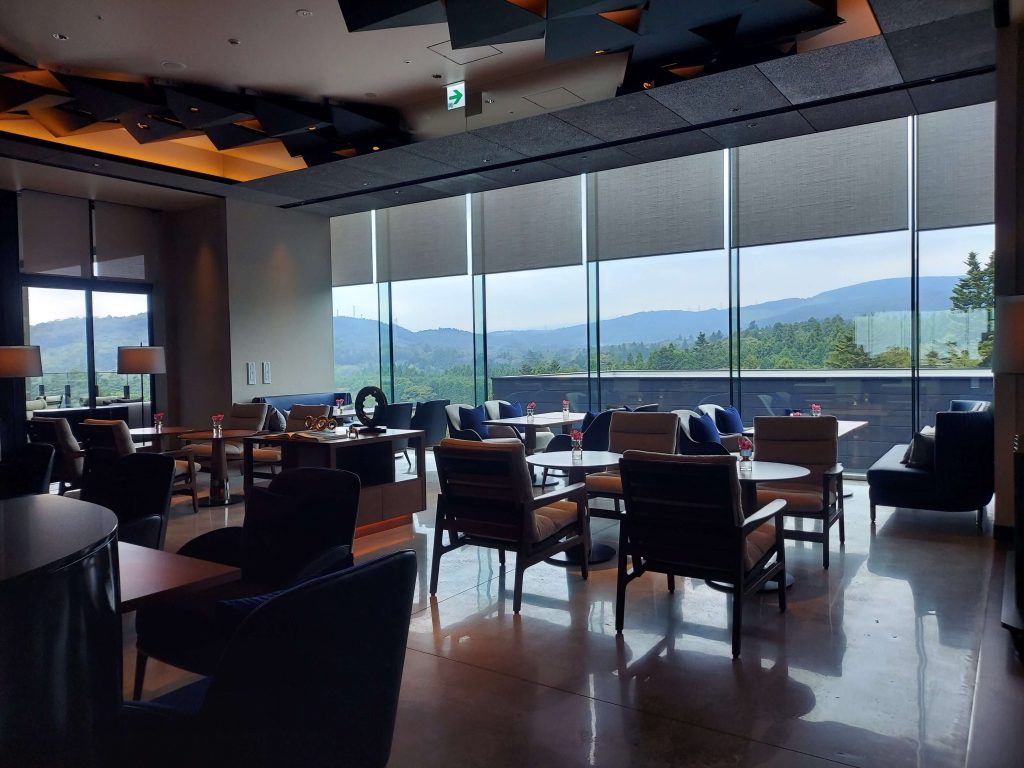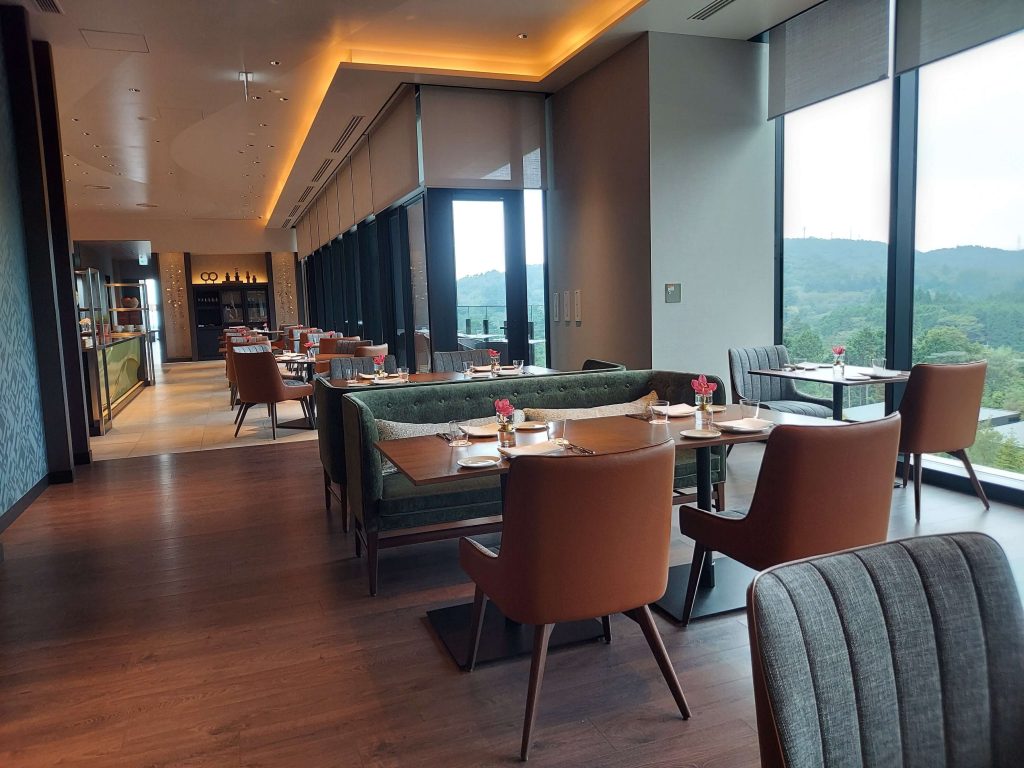 And on the same floor, there is a bar called BAR 4563.
It's pretty unique name as a bar but any idea from where this name comes from?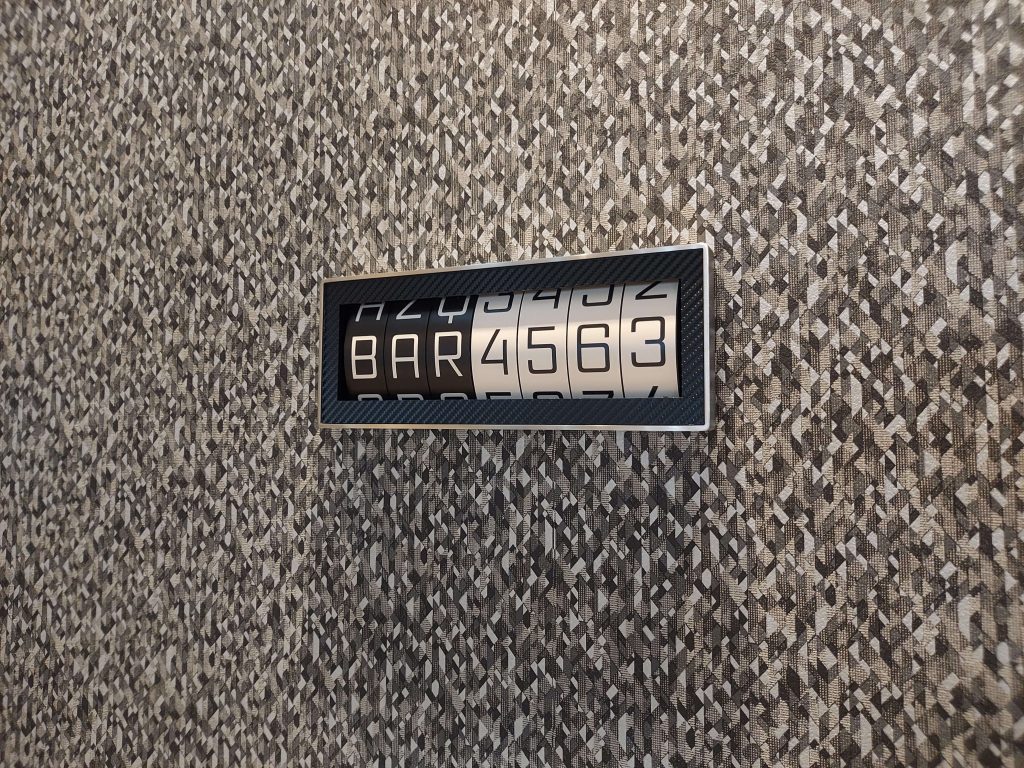 Yes, this is the course length of Fuji Speed way!
With very cute interior and open terrace – you can definitely enjoy great drink here.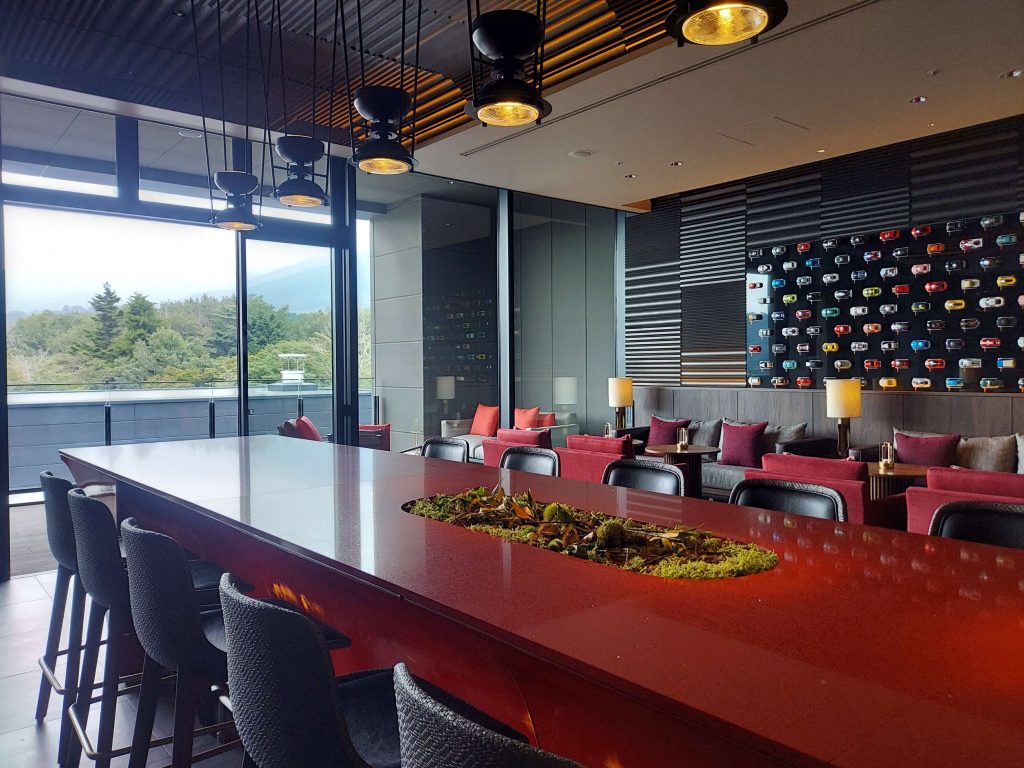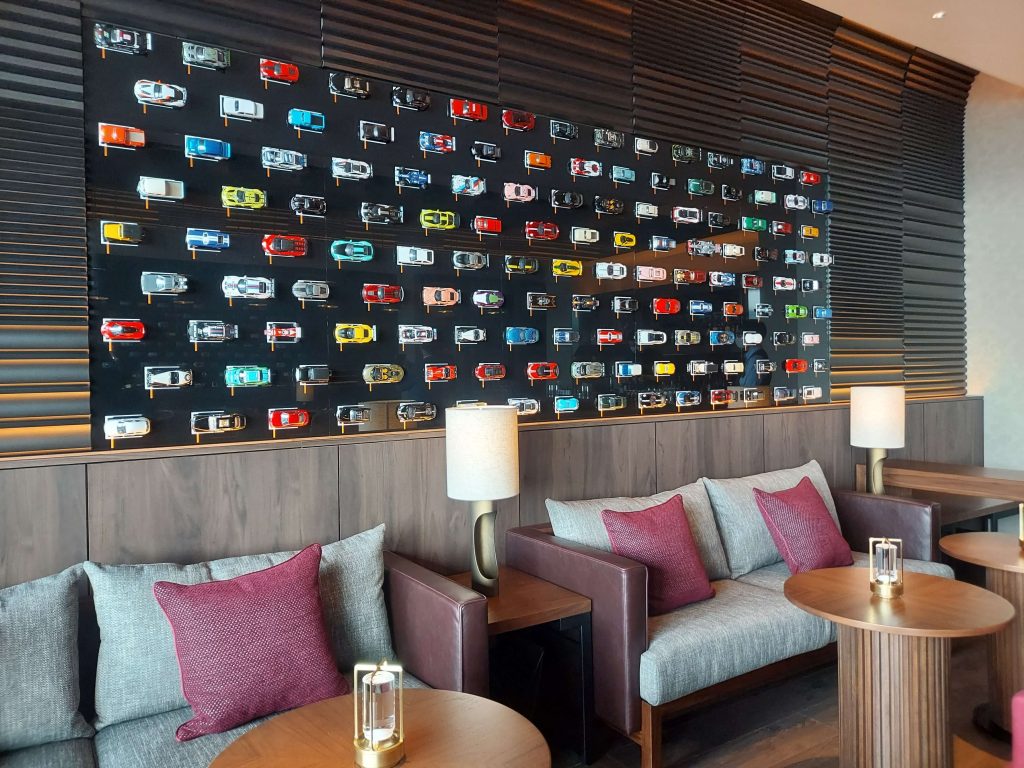 They have a private room within BAR 4563.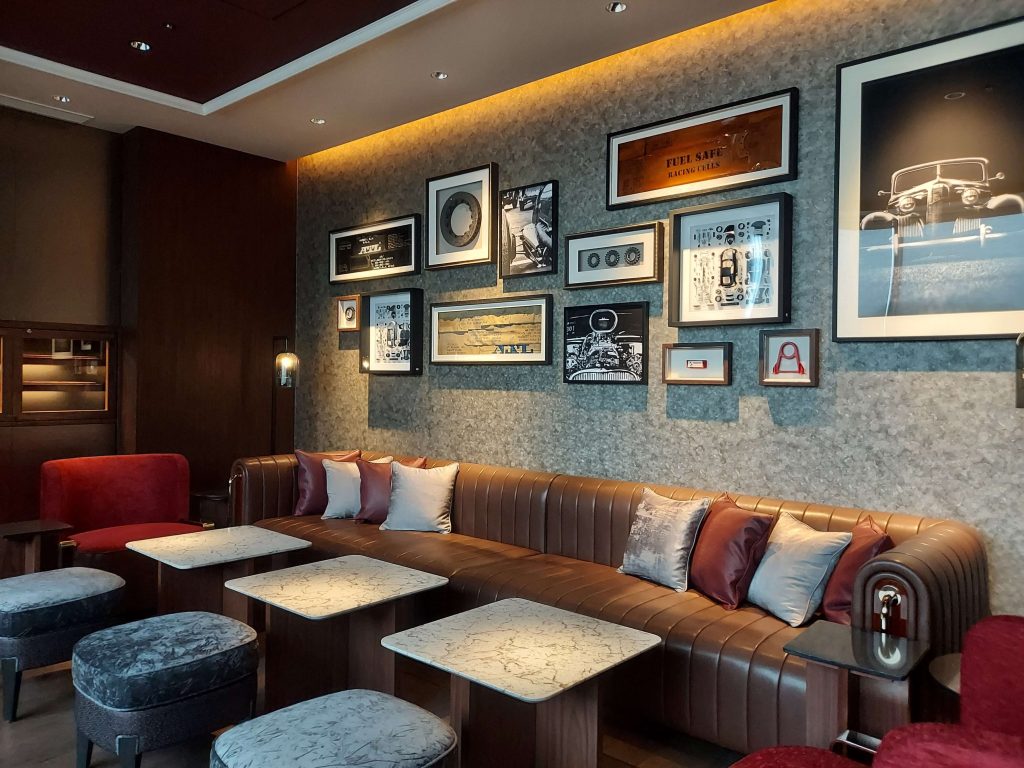 Omika Wellness & Spa
Their wellness facilities is also highlight of the hotel – it's real luxury resort property!
But maybe this is the only hotel you can find driving machine next to training equipment.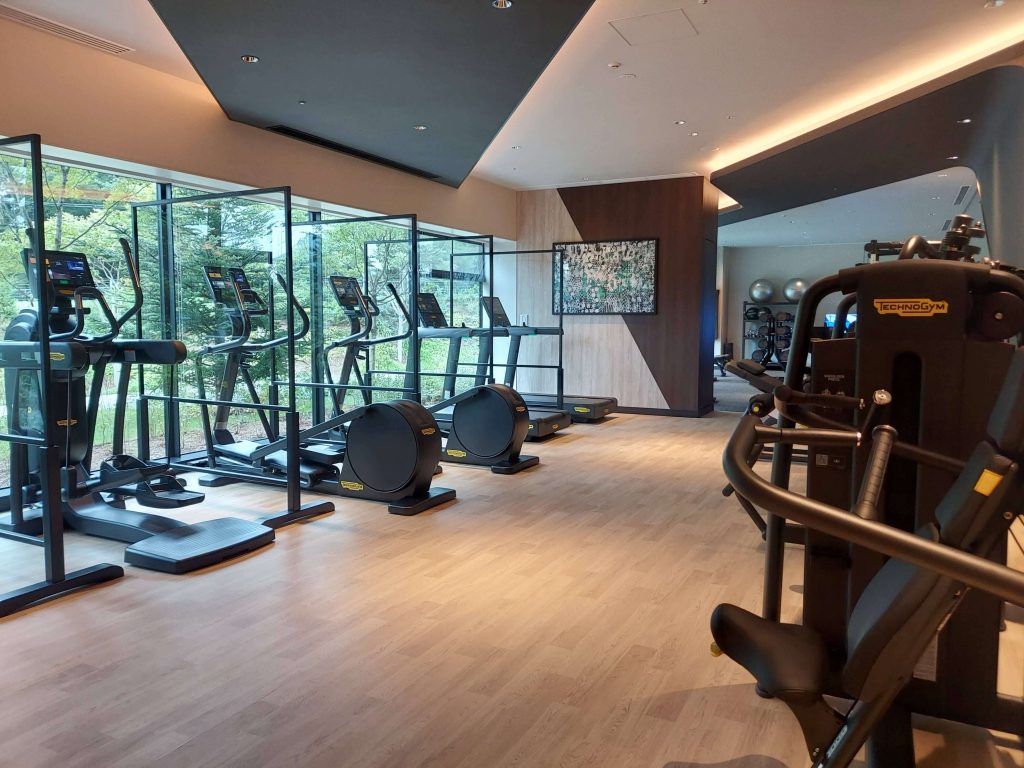 Of course you can enjoy swimming and treatment♪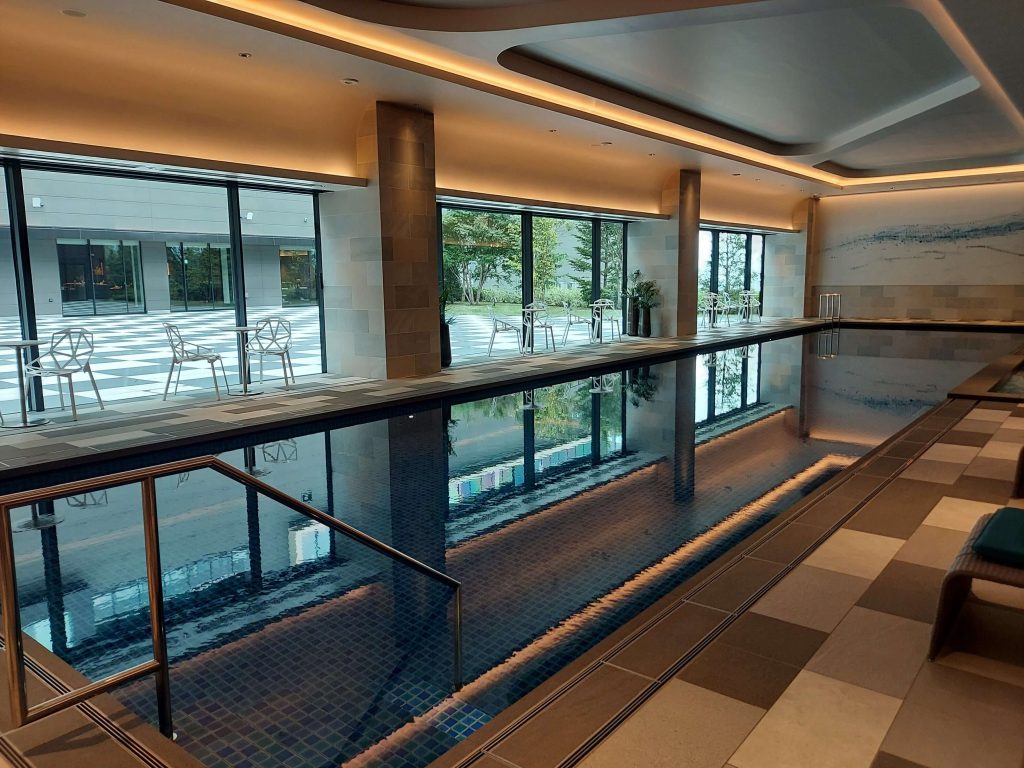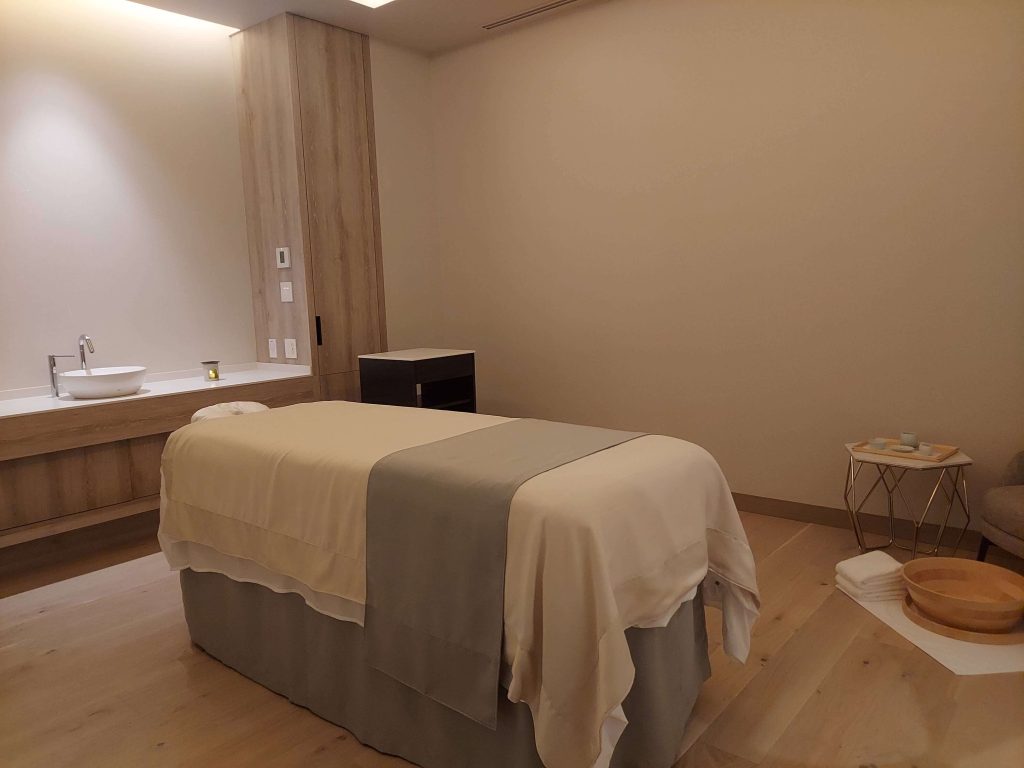 Until I actually visited there, I expected the property which was designed to enjoy motor sports only because of the name and location – means whoever has no interest in motor sport (like me…) I thought I could not appreciate it.
But I was completely wrong here!
Fuji Speedway hotel is THE great luxury resort hotel and definitely provides you a relaxing resort experience with or without interest in motor sports. With breathtaking view, great access to major sightseeing spots and many golf courses, you should add this option in your future wish list!