【Nezu Yanaka】SCAI THE BATHHOUSE – A must-see art gallery for contemporary art fans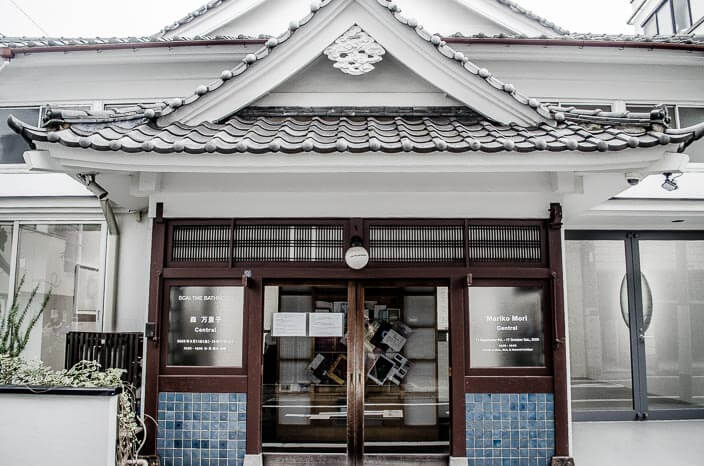 The Nezu and Yanaka areas have such an old town atmosphere that you might wonder, "Is this really Tokyo, with all its skyscrapers?". In this nostalgic area, there is a small yet famous gallery, that is frequented by contemporary art lovers.
SCAI THE BATHHOUSE
SACAI THE BATHHOUSE is a contemporary art gallery located about 10-15 minutes away on foot from JR Nippori Station or Tokyo Metro Nezu Station. Since its opening in 1993, the gallery has exhibited works by up-and-coming artists from Japan and abroad, as well as by artists who have already been greatly recognized around the world (Lee Ufan, Mariko Mori, Tatsuo Miyajima, etc.).
The renovated building of Kashiwa-yu, a public bathhouse with a history of about 200 years, stands out from the rest of the area. The communicative power of public baths has been passed on to the common language of contemporary art. With its tiled roof and chimney, the exterior of the building has a very tasteful appearance, but once you step inside, you will find a white cube with a mortar floor and white walls, and soft natural light coming in from the ceiling.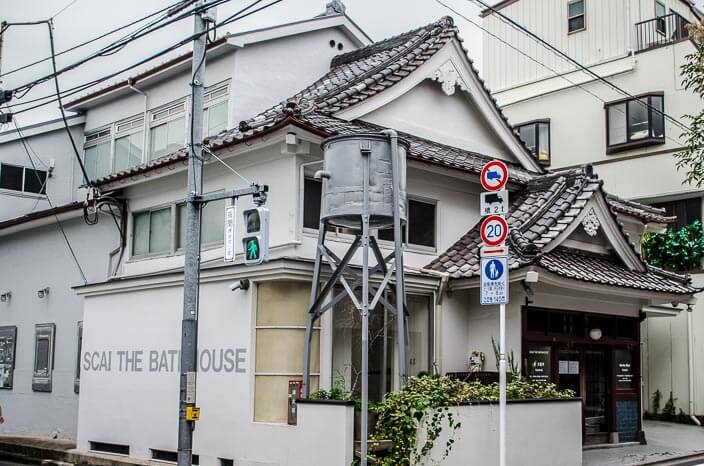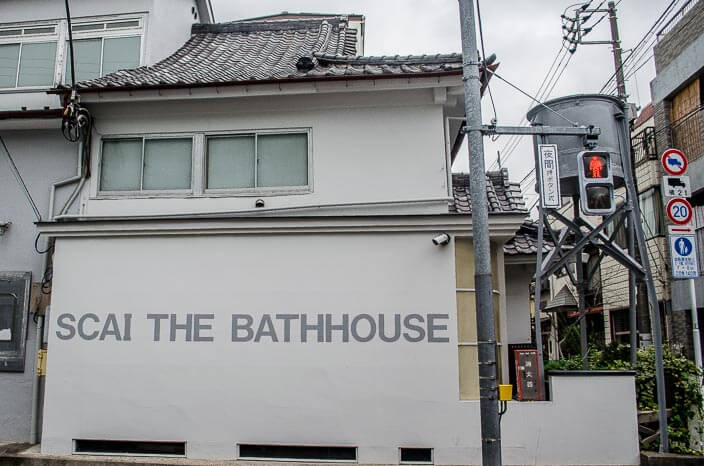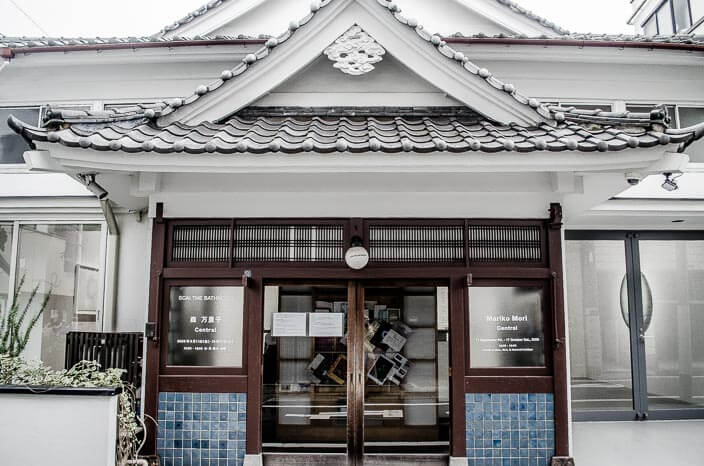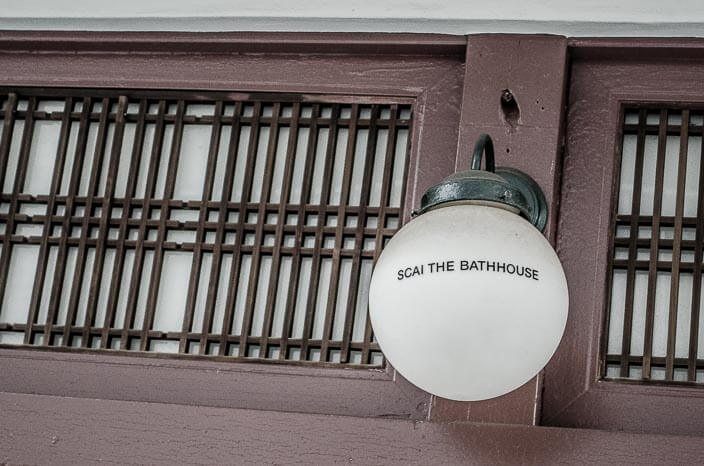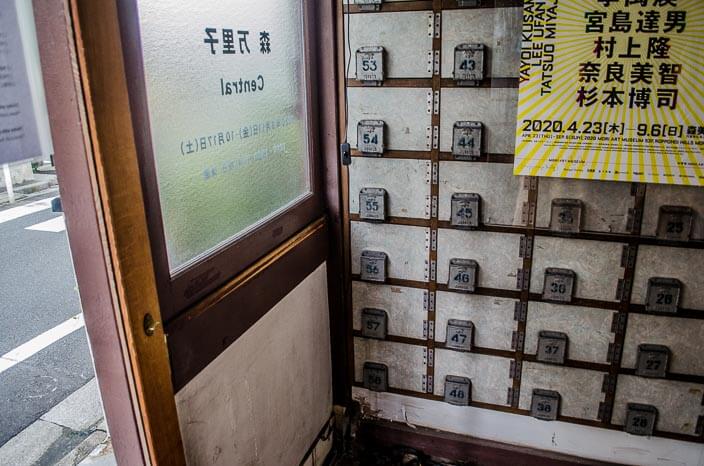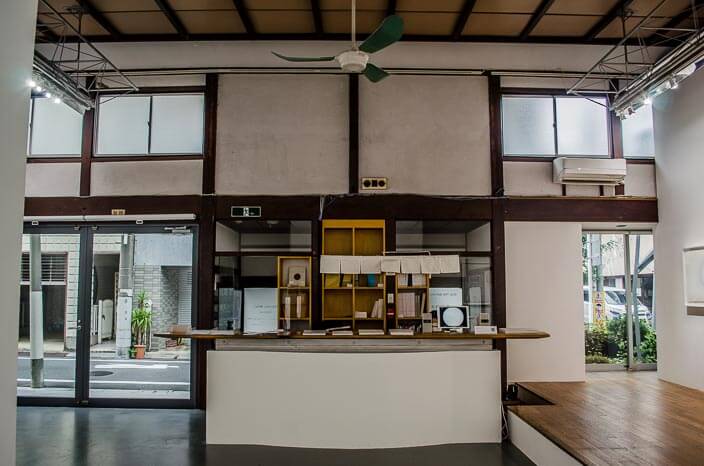 It's a small gallery, so there aren't many exhibits, but it's very impressive, and you'll be glad you came even if it's just for this. The gallery is only open for special exhibitions and may be closed at certain times of the year. So, if you are thinking of visiting, please check the exhibition schedule on the official website in advance.
Due to COVID-19, two of the exhibitions I visited in 2020 had limited admission: Mariko Mori's "Central", which was selected as the official cultural program for the 2016 Rio de Janeiro Olympics, required reservations. The exhibition "Uncertain" by Tatsuo Miyajima, whose installations evoke the glow of life and the cycle of "life and death" with LED digital counters are highly acclaimed worldwide, did not require reservations and we were able to view it with limited admission, as only a few groups were allowed in at a time. So, if you are planning to visit the museum, it is recommended that you check whether you need to make a reservation or not, and that you allow plenty of time for your visit.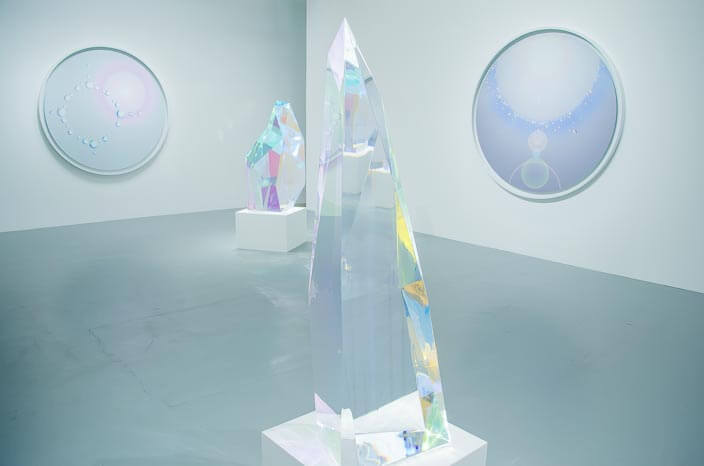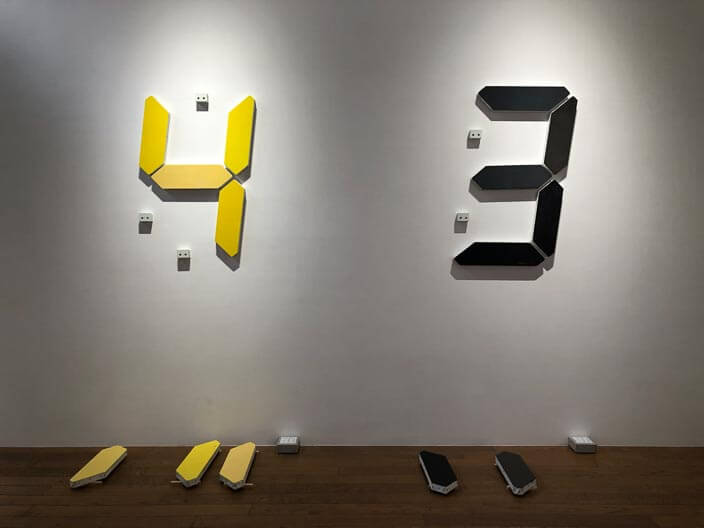 In this post, I introduced "SCAI THE BATHHOUSE", which stands out among the nostalgic streets of the Nezu-Yanaka area. Why not add the spice of contemporary art appreciation to your stroll through the old town area?
Previous Post