【Ibaraki / Tochigi】Mooka Railway's Steam Locomotive Train "Mooka"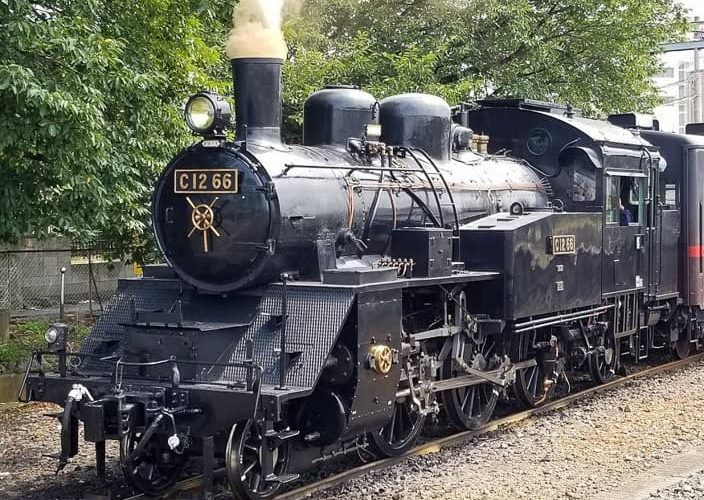 As of October 2020, there is a total of twelve Steam Locomotive Trains still in activity in Japan and today, I experienced the nearest route from Tokyo: the Steam Locomotive Train Mooka running trhough Ibaragi & Tochigi Prefectures!
Steam Locomotive Train Mooka
It takes around 90 minutes from Tokyo, to arrive at Shimodate Station where "Mooka", the Steam Locomotive Train leaves for Motegi – a 42 km journey… I am not exactly a train lover but still when the Steam Locomotive arrived at the track with steam & whistle, it made me so excited!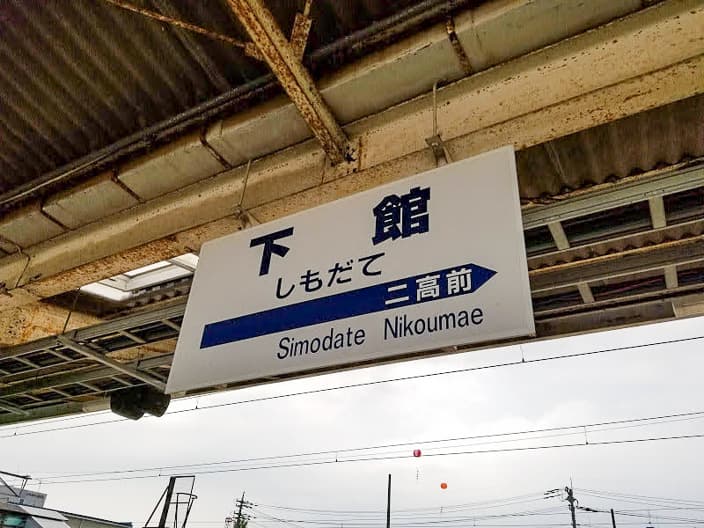 Departure
At 10:35 – Everybody on bard and let's your trip to Motegi begin!
Mooka Railway is a single-track railroad and a non-electrified route so it's very photogenic. There are no poles or electric wire breaking the view; just the train running on its track. So you can enjoy the beautiful Japanese countryside view from the window – it's completely different from what you see in Tokyo.
Turntable
At 12:06 – We arrive at Motegi Station!
The Steam Locomotive is only traction and cannot go backward, so it has to always be on the front of the train and to change the direction it needs to use a turntable. It's like a solemn and mysterious ceremony and indeed, it's enjoyable to observe.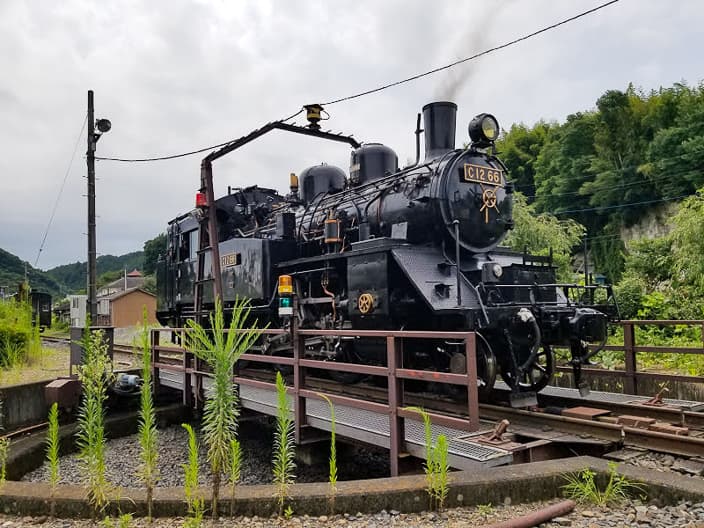 Return to Shimodate
After having 2 hours break, at 14:26, it departs to Shimodate.
I dropped off at Mooka Station and visited a small museum called 96-kan.
It exhibits several Steam Locomotive Trains as well as other retired trains – it's indeed a small Railway Museum!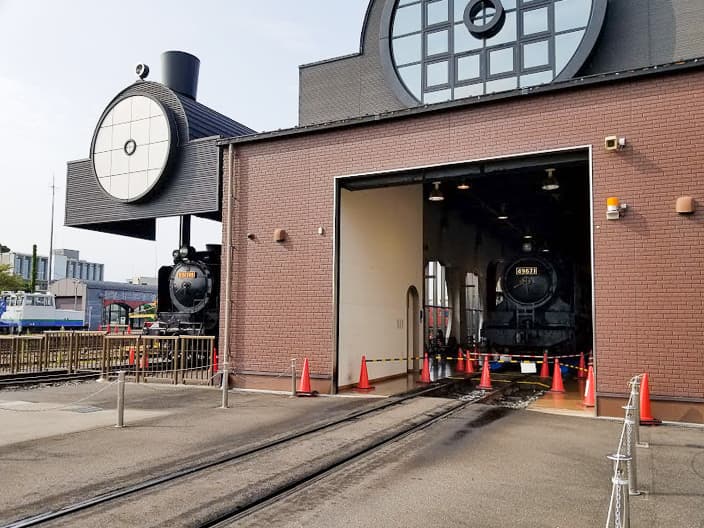 Discovering the Japanese Country side by Steam Locomotive Train… in the land of ultra-modern high-speed trains, using ancient machines that still work to this day and traveling at lower speed is a quite unique experience!
And finally, there are many famous and recommendable Golf Courses available in the area, so maybe you can enjoy both Golf & Steam Train in a day!
Previous Post