【Futtsu】Futtsu Aqua Farm – Strawberry Picking Experience!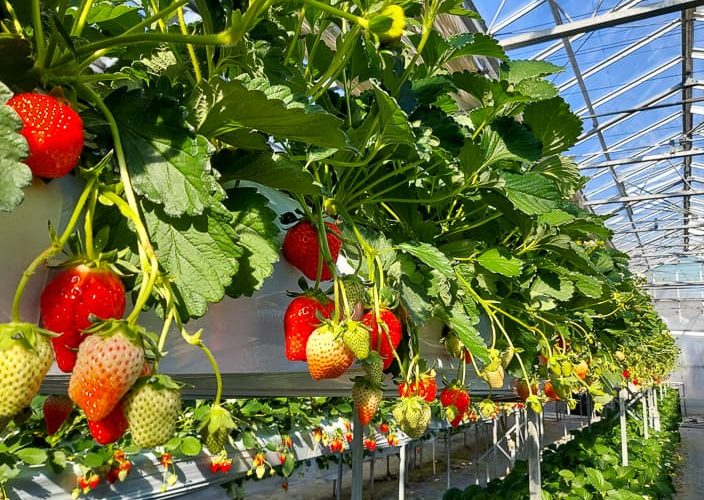 Japanese Fruits have gained a great reputation overseas for their beauty, shape, taste and perfect ripeness.
And in this season it's especially true for Strawberry. In fact, once you taste Japanese Strawberries, because it's so sweet and juicy, I think you may have a tough time enjoying others!
Today, I came for Strawberry picking in Futtsu City, Chiba Prefecture and would like to share my experience with you.
Location
Futtsu City is located in the southern part of Chiba Prefecture, on the other side of the Tokyo Bay.
By looking at a map, it looks pretty far from central Tokyo, but if you use Tokyo Aqua Line a.k.a. Trans-Tokyo Bay Expressway which is a bridge-tunnel combination across Tokyo Bay, it only takes about 1 hour, so I should say it's an easy location to visit! The North part of the city is industrial area, while the southern part is a Quasi-National park.
Futtsu Aqua Farm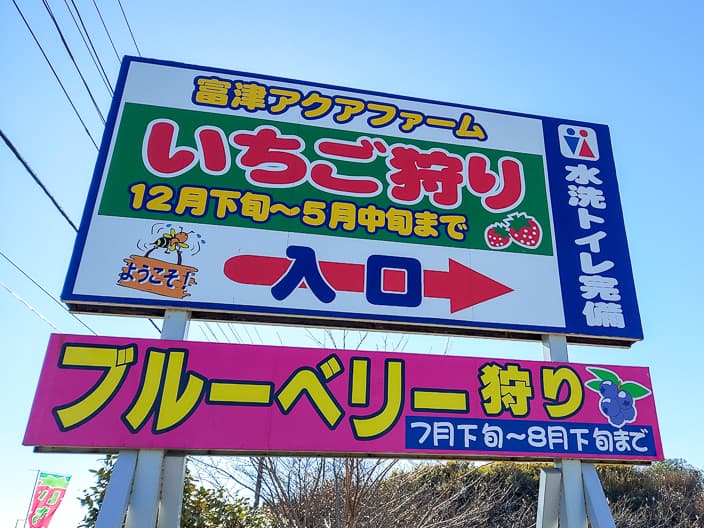 Futtsu Aqua Farm opened in 2003 as Strawberry picking experience farm with around 6,000 sqm space.
They have built double-deck cultivation shelf so even people in wheelchair or buggy can enjoy picking strawberries.
I think it's is a wonderful sign of hospitality and inclusivity!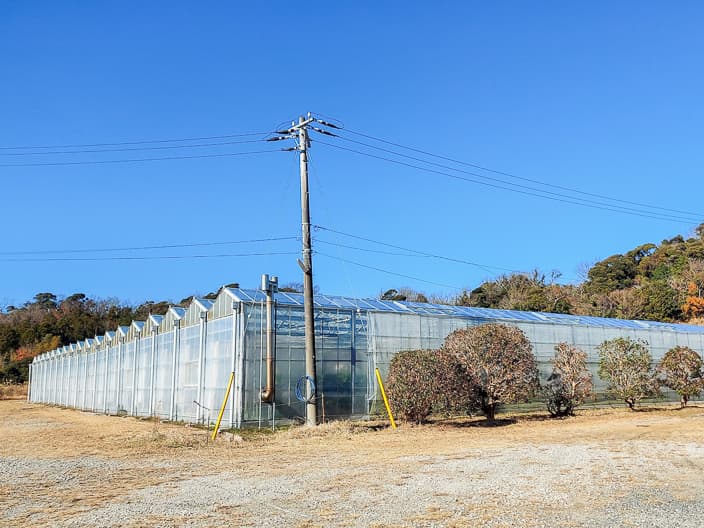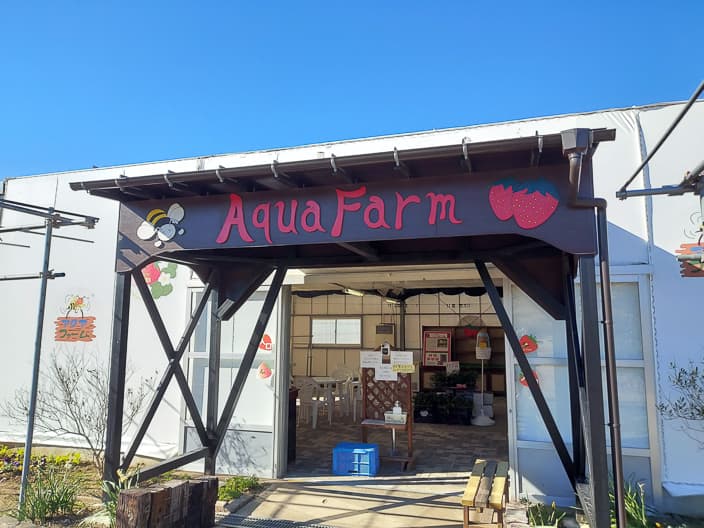 Let's start!
You have 40 minutes to enjoy Strawberry picking – enjoy it within dedicated / assigned area only for your party!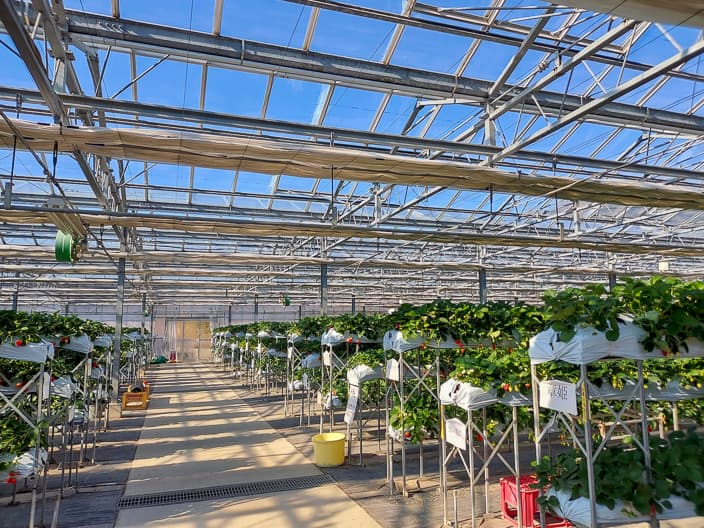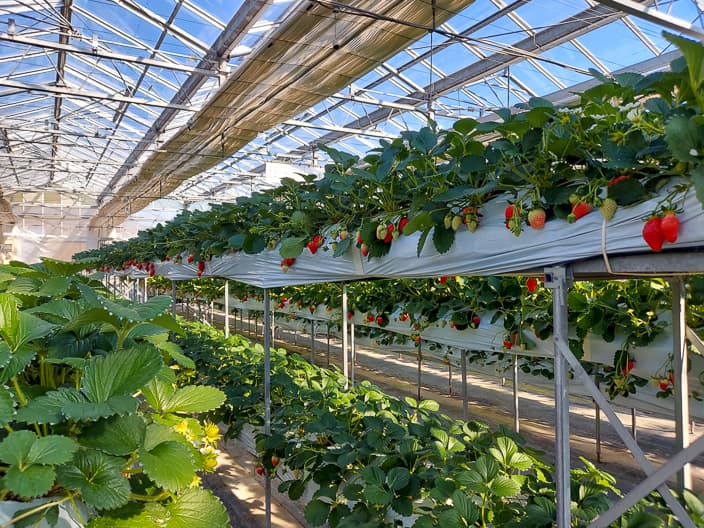 At Futtsu Aqua Farm, they will cultivate 5 x different kinds of Strawberries and in each dedicated area, you have all varieties (but as each one has slightly different "season", you might not be able to enjoy all of them at the same time).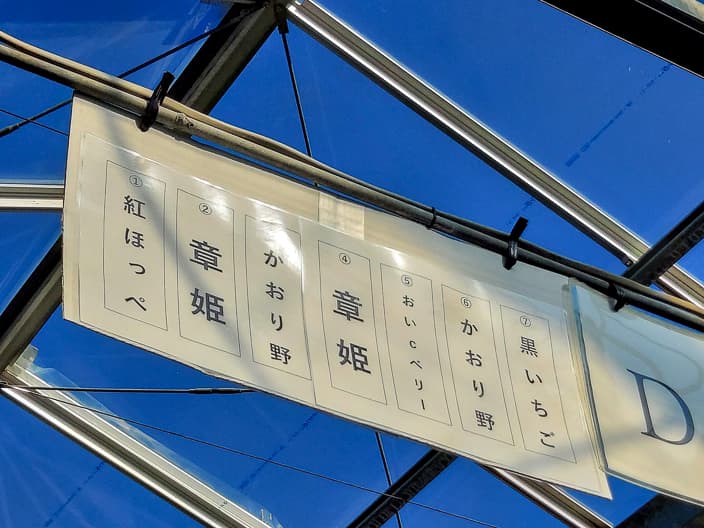 When you buy Strawberries at the supermarket, some are sweet but some are not fully ripe yet– really depending on luck! But here, all of them are super sweet and juicy – amazing! You can also enjoy differences of each variety – more sweet, with sourness, juicy, soft etc. etc.
It's really a delight for the taste buds !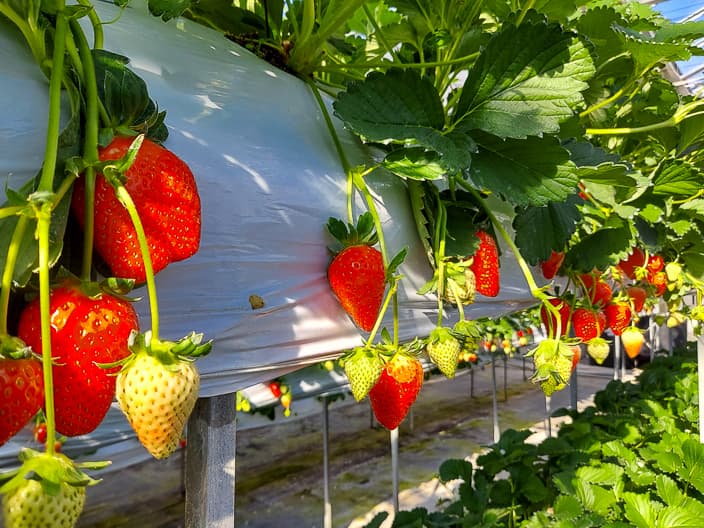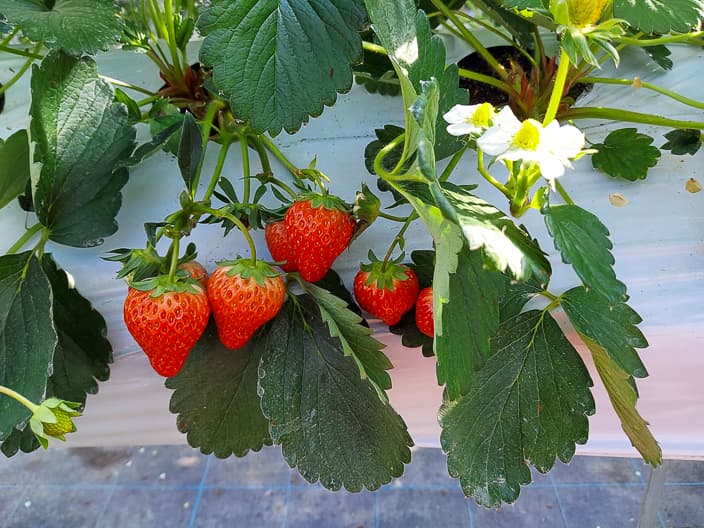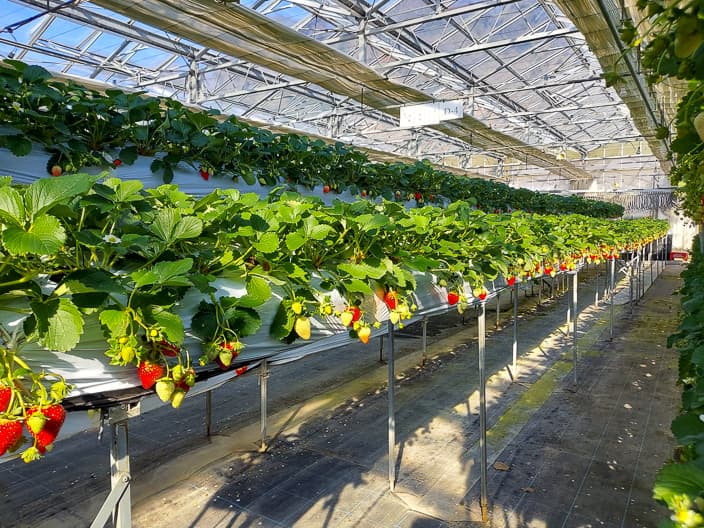 By the way, my favorite was called Akihime – apparently it's their Signature one here!
Less sourness and super sweet – I could not stop eating it ! ! !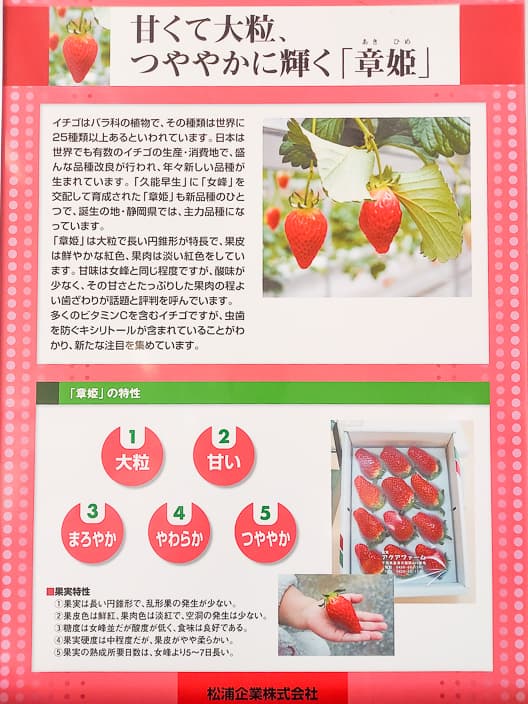 To enjoy fruit picking you actually don't need to go to remote area / country side: here at the strawberry farm just one hour from Tokyo, it's so convenient and a good outing, so maybe you can consider including this experience when you come to Japan?
Futtsu Aqua Farm
Address
449, Tsuruoka, Futtsu City, CHIBA
TEL
0439-66-1540
Open Hour
10:00 – 16:00
Strawberry Picking Season
End of December to middle of May (depending on the situation)
Price
< December – 5th April >
【Adult】2,000 yen
【Less than 12 years】1,800 yen

< 6th April – 5th May >
【Adult】1,600 yen
【Less than 12 years】1,400 yen

< After 6th May >
【Adult】1,100 yen
【Less than 12 years】900 yen
Website
https://www.futtsu-aquafarm.com/
Previous Post

Next Post