【Nikko】The Ritz-Carlton, Nikko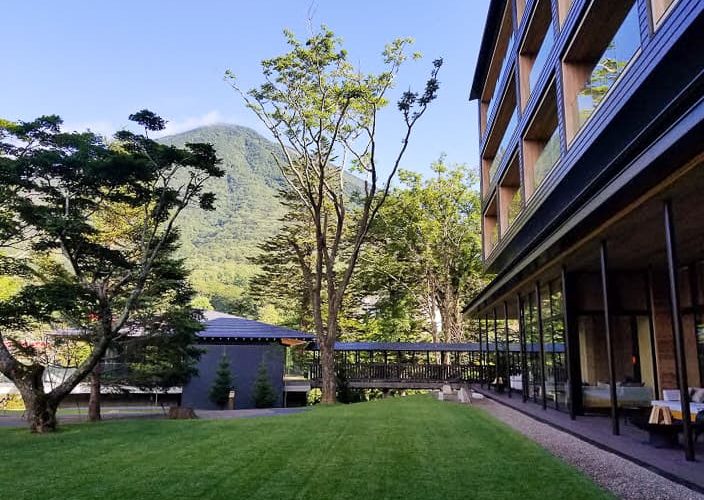 Nikko, in the Prefecture of Tochigi, is a very famous place in Japan as it is home to the huge complex of Shinto Shrines and Buddhist Temples listed as World Heritage Sites in 1999. The Nature surrounding, Chuzenji-Lake and also Mt. Nantai, is also considered a World Heritage.
So there was a lot of anticipation when the 5th Ritz-Carlton Hotel in Japan opened in Nikko in July 2020. As for the other properties of the Brand in Japan, the hotel is simply named The Ritz-Carlton, Nikko.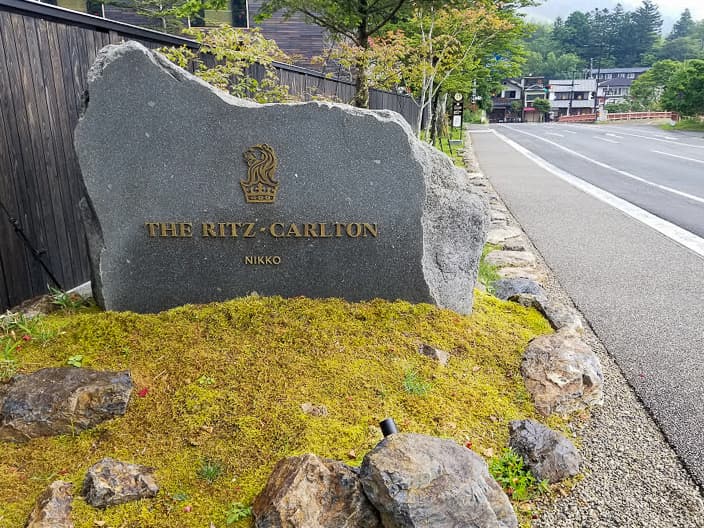 The Room
Rooms at The Ritz-Carlton Nikko are either facing Mt. Nantai or towards Chuzenji-Lake and each side has a different charm and atmosphere, so you can choose based on your own preference. Should you prefer to enjoy both views from your room, you should book the Suite Room!
I stayed at Chuzenji – Lake view room, which although it's a "Deluxe Room" category (not Suite), it has two separate areas: a bedroom upon entering and a spacious living space with floor-to-ceiling windows in the back.
From the well-appointed living-room, there was a breathtaking view of Chuzenji-Lake – it was all mine!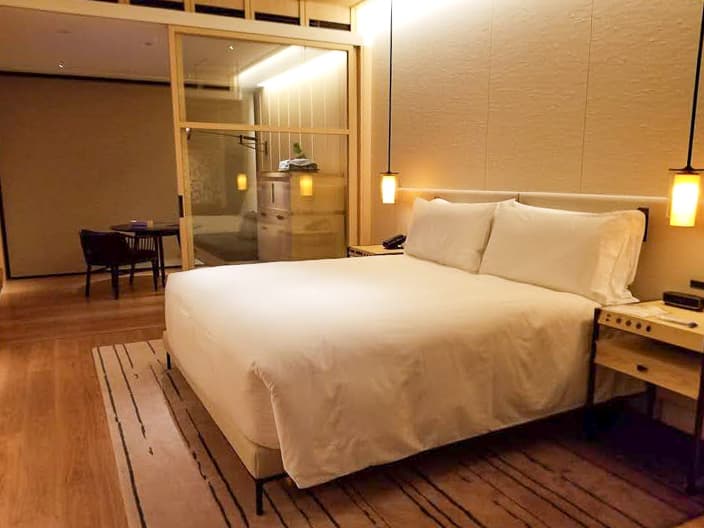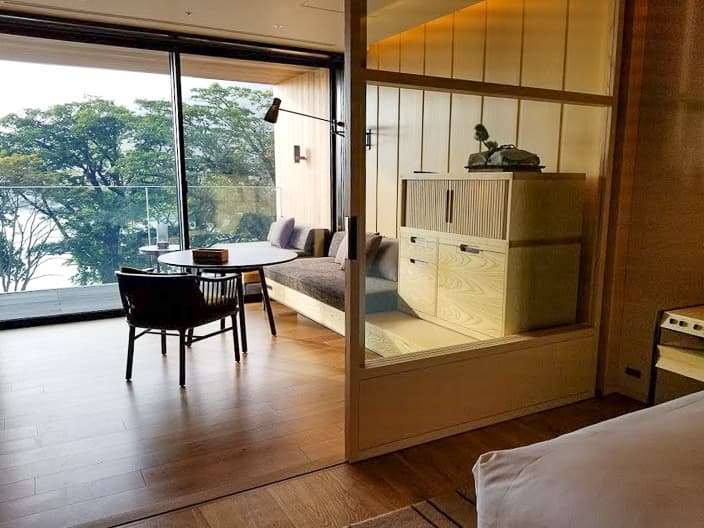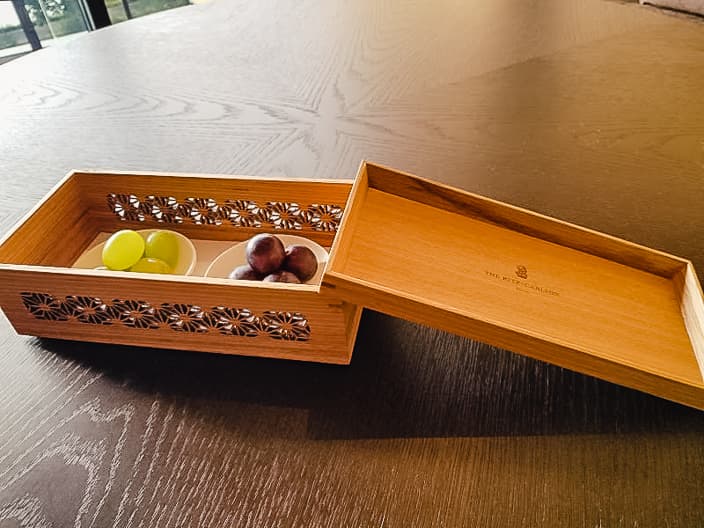 Dining
The Ritz-Carlton, Nikko, has two Restaurants both open for Lunch and Dinner: the [Japanese Restaurant BY The Ritz-Carlton, Nikko] offers classic Japanese fares as well as a Teppanyaki Counter and Sushi Bar.
The [Lake House] is where you can enjoy more casual meals, from Lunch to Dinner.
Fabulous dishes paired with locally produced Japanese Sake at the Japanese Restaurant was unforgettably delicious & exquisite but the late lunch "with a view" at the terrace of Lake House also was a truly memorable experience.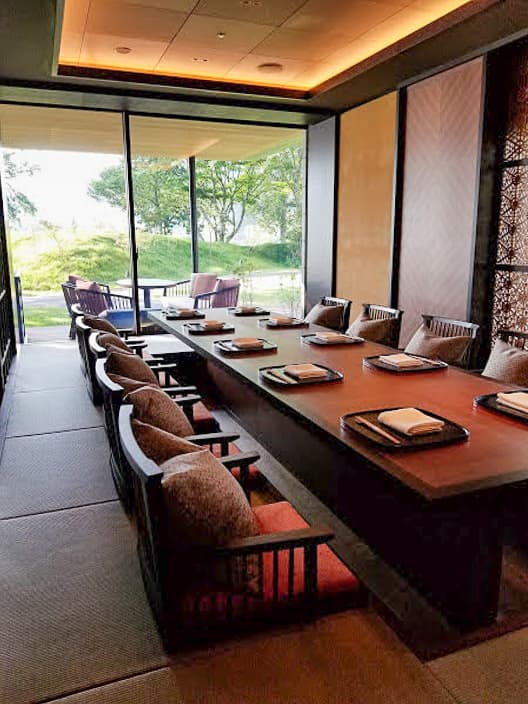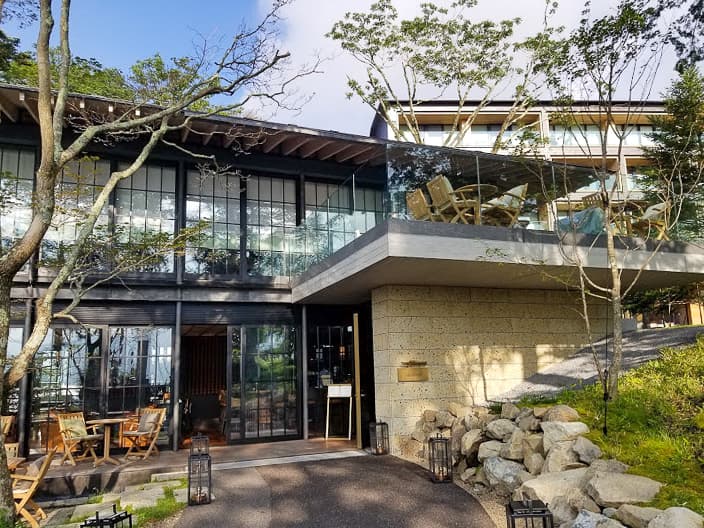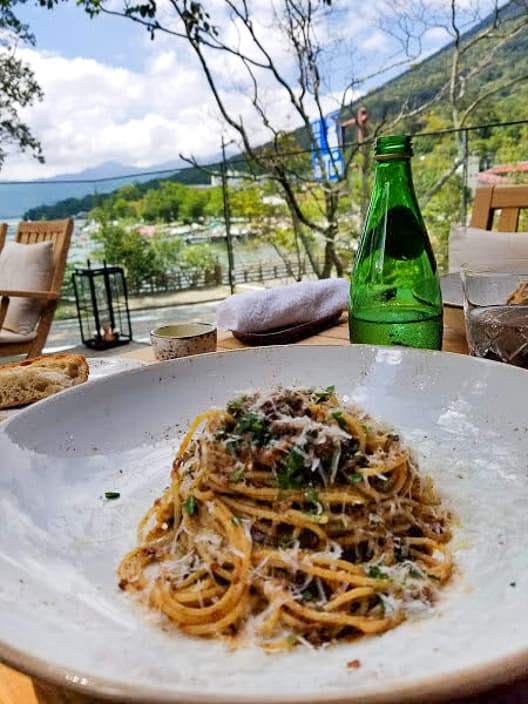 Of course, one should not forget to spend some time in the elegant lobby lounge and The Bar, where you can taste original cocktails created by the genial bartender – it's a MUST!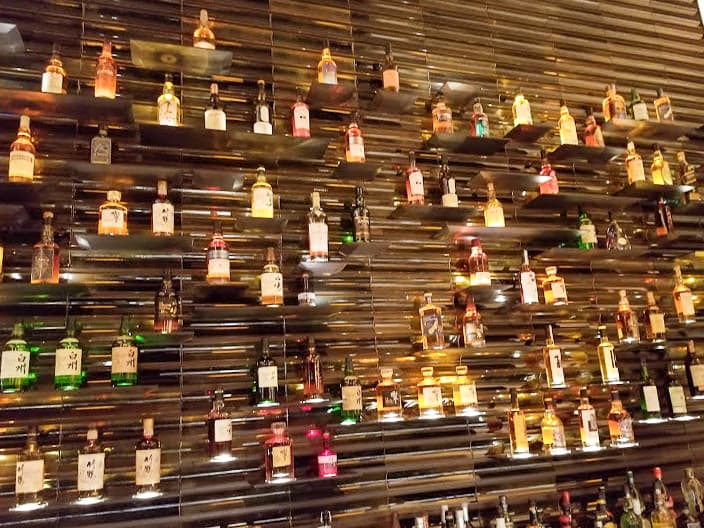 Breakfast
Breakfast is definitely one of the KEY elements of a great hotel stay – and in this case, The Ritz-Carlton, Nikko didn't disappoint.
Personally for me, this breakfast was just perfect in terms of presentation, variety and quality – it was an integral and instagrammable experience and needless to say, the taste was great!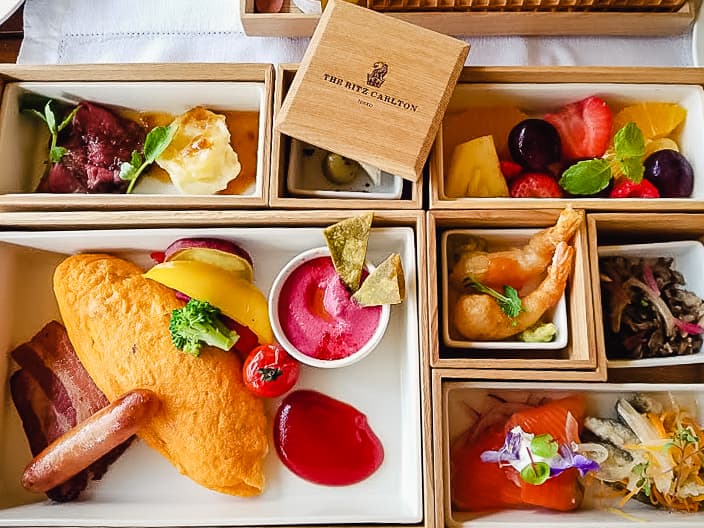 When in Nikko, there are plenty of things to do and see. Not only the famous sightseeing spots such as the World Heritage Sites (Nikko Toshogu, Futarasan Shrine, etc.) but also famous Golf courses, so your days may be filled with outside activities…
However, since The Ritz-Carlton Nikko is so comfortable with great views, maybe you will just decide to stay in this beautiful hotel – What can we do…