【Hiroo】Hiroo Golf Street – Let's get stylish golf clothes!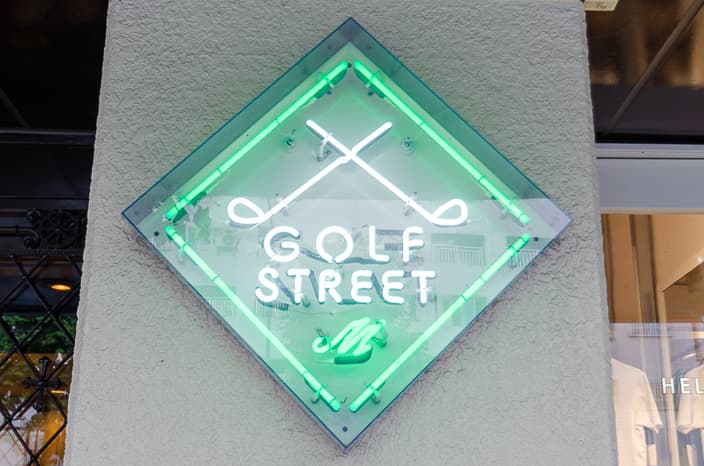 Hiroo is a stylish district, located near Shibuya and Ebisu, in the Shibuya ward of Tokyo. If you walk around Hiroo area, you can find popular gourmet shops and cool spots. So, Hiroo is really fun to discover and it's also a nice place for golfers too: there is a street called "Golf Street" where you can find many golf clothes shops and brands you can rarely find at a normal sports shop.
The "Golf Street" is on Gaien-nishi-dori street, stretching North to South from Hiroo station (Tokyo Metro Hibiya Line). So if you're looking for a new set of golf clothes or to upgrade your gears on arrival for your Japan Golf trip, then let me introduce 8 shops on Hiroo Golf Street (also from north to south).
1. Russeluno TOKYO GARAGE
8-minutes walk nort of Hiroo station, Russeluno is a golf clothes brand with the concept "Changing the concept of golf clothes 180 degrees". They offer stylish clothing that you would never think of as golf clothes! Russeluno completely changes the conventional image of "gentleman's sport" and has an edgy, street-style design. The head cover with the brand's iconic lucha mask makes an outstanding impact!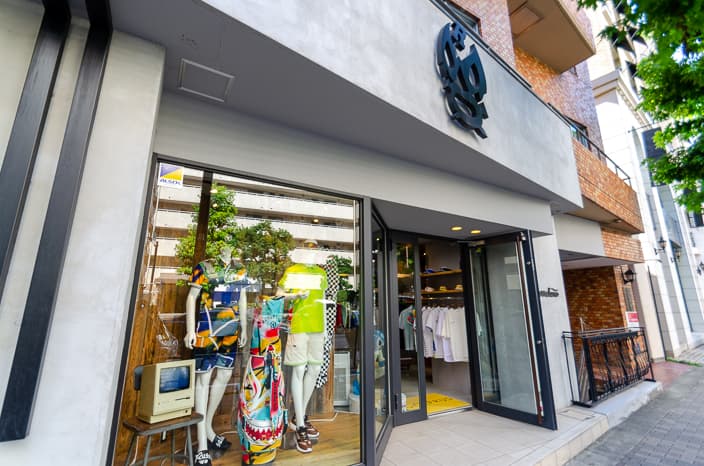 2. archivio Hiroo
A 4-minutes walk north from Hiroo station, archivio is an Italian golf clothes brand with the concept of "Color x Color". Their colorful and cute wardrobe is popular in Japan!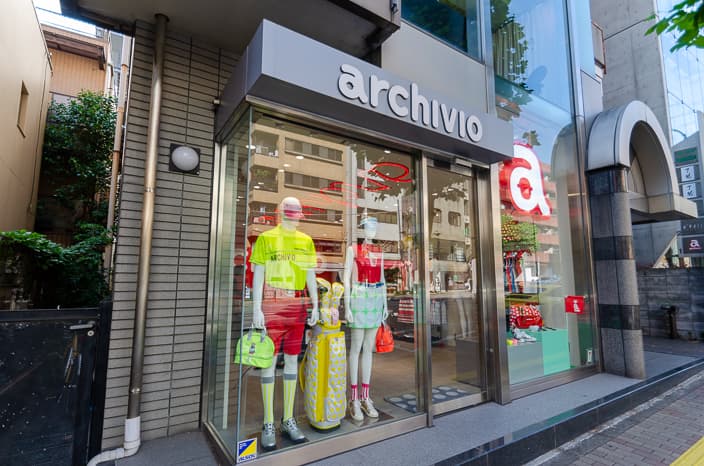 3. HIROO STYLE
HIROO STYLE is a select shop located 2 minutes on foot, south from Hiroo station . The store has a large selection of products and also carries brands that are not sold on Golf Street, such as and per se, 23-ku Golf, and le coq sportif. They also have a large selection of golf bags and accessories, so if you want to see a variety of brands at once, this is the place for you. Golf clubs are also available.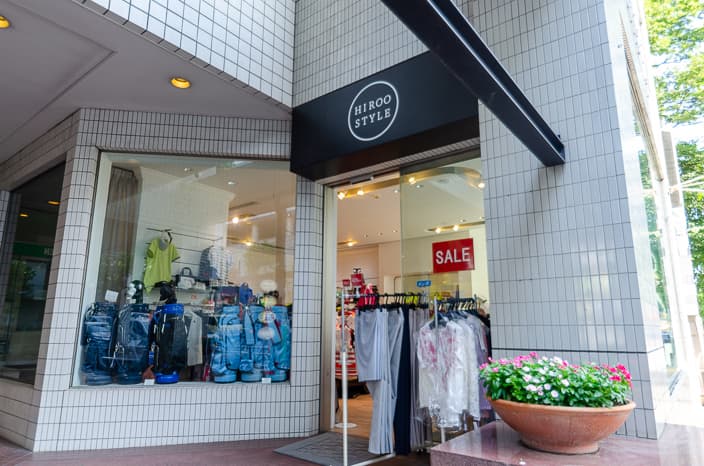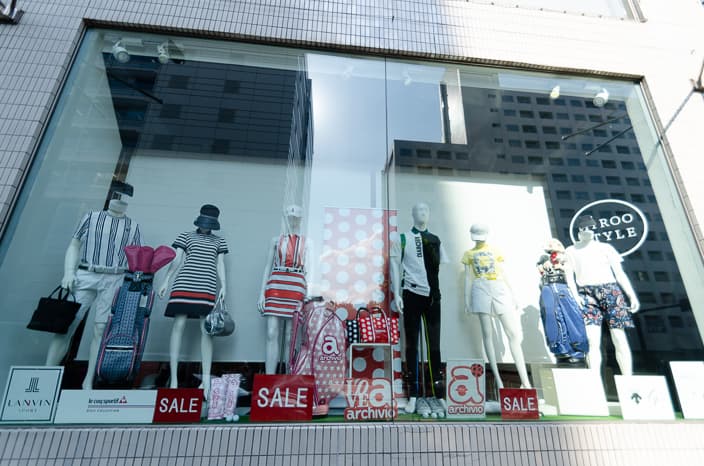 4. GOLF 5 Prestige
3 minutes walk from Hiroo station to the south. GOLF 5 Prestige is run with the concept phrase "Taking your golfing lifestyle to the next stage", "Making life with golf more enjoyable", "Deepen your love for golf", all based on the motto : "Not only selling golf equipment, but also proposing a new golf lifestyle to customers". At their Hiroo store, they provide custom fitting, with a lineup of over 2,000 test clubs and expert fitters for each club, wedge and putter.
Having your own custom-fitted club in Japan, how does it sound?!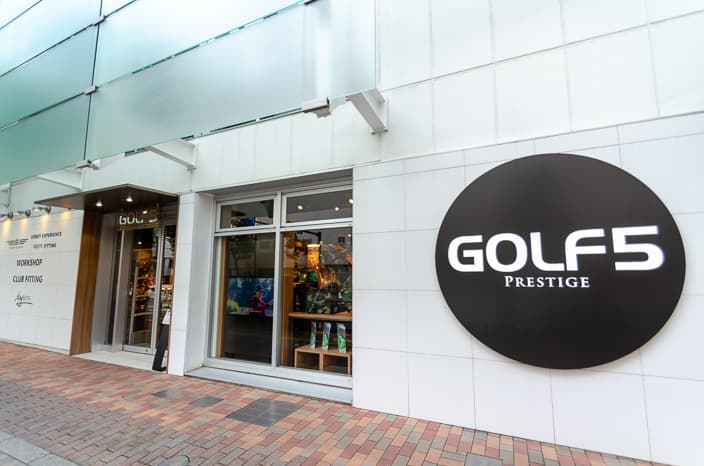 5. the HOUSE HIROO
"the HOUSE " is just next door to GOLF 5 Prestige Hiroo. the HOUSE is a concept shop which offers you the lifestyle through sports. The name is from the initial of "HANDSOME", "OUTPUT", "UNION", "STYLE", "ELEMENT" and the lineup is composed of five brands: Jack Bunny, New Balance, and St ANDREWS including items from Pearly Gates, Master Bunny Edition. I personally like "Jack Bunny!! x Doraemon" – it's cute!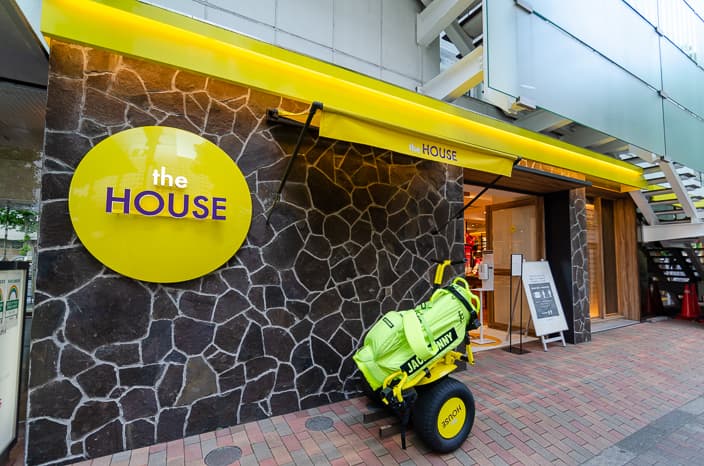 6. monzee Hiroo
4 minutes walk from Hiroo station to the south. The icon of "monzee", a brand that mainly produces head covers and caddy bags, is a unique donkey head cover. None of the head covers, made from vintage American military clothing or vintage denim fabric, are the same. Since 2014, they have also been designing and selling products that are made in Japan. If you are looking for a one-of-a-kind head cover, this is the place!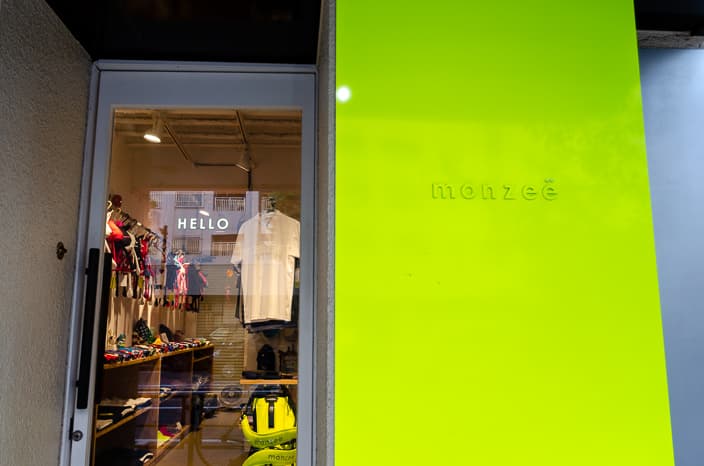 7. noisy noisy by mieko uesako
Adjacent to – or rather connected to – the monzee Hiroo store, this is a high-end brand created by Mieko Uesako, the famous designer of the golf brand "MIEKO UESAKO SPORTS", that dominated the world in the 1990s. In Japan, the brand took a break in 2006 and restarted in 2019 after a 15 years hyatus.
Based on her own experience, observing golfers on the golf course, and asking her son (the designer of monzee) for his opinion, she creates designs that fit the current times with bold, funny and creative designs. for example, the impressive character of the dog that can be found on caddie bags or driver covers, is modeled after her own English Cocker Spaniel, MU (Mew).
There are only three stores in Japan (Hiroo, Nagoya, and Okinawa) but they also have their own online store, so you can browse it before coming to Japan!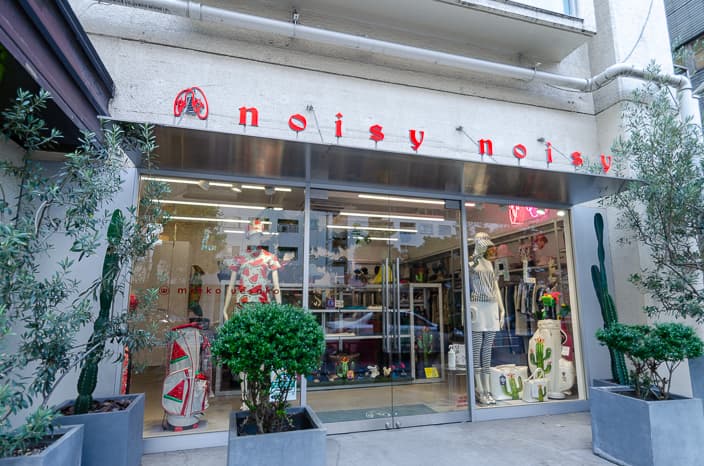 8. ZOY Hiroo
6 minutes walk from Hiroo station to the south. The concept of "ZOY" is "Elegant, Simple, Classic". ZOY, a golf brand that convinces adults who know what true quality is, was launched in 1988. It is also an attractive brand that can be used by both men and women because many of its designs are unisex.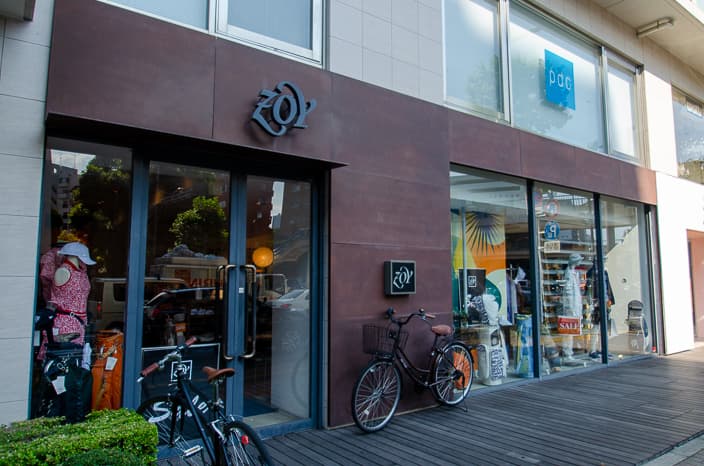 Here is a map of the stores I introduced. I hope you will also enjoy visiting stylish golf stores on Hiroo Golf Street.
Previous Post

Next Post